The average US military deployment can be 6-12 months. If you have a spouse or partner, that's a long time to be apart. If you're single it's also an impossibly long time to be without sex. That's probably why Adam and Eve is especially popular with members of the military and their spouses!
Adam and Eve appreciate your service, even if you're not getting enough "service" yourself. That's why all ranking members of the military qualify for the discount, from seamen to privates!
Anyway, Adam and Eve offer a special discount to members of the US military, Veterans, and first responders. However, the Adam and Eve military discount might not be the best discount for your order.
Here is today's best promo code plus how the Adam and Eve military discount works.
Adam Eve Military: Best Code | Military Discount | Who's Eligible | Not Working?
---
Best Adam and Eve Promo Code Now: 🎖️

It looks like this promo code offers better savings than the discount promoted to first responders, Veterans, and the military and includes free shipping. Enjoy!
You can view all promo codes here. Now, let's talk about how the Adam and Eve military discount works.
---
Adam and Eve Military & First Responder Discount: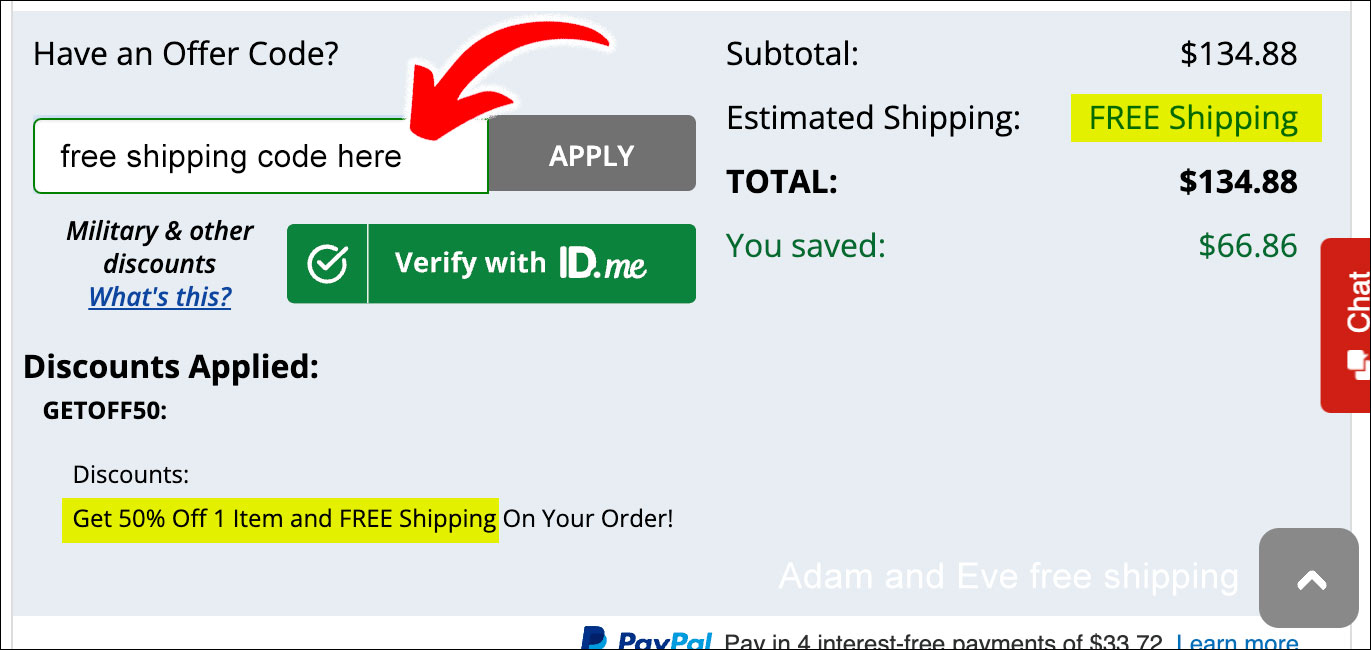 Here's how to get the Adam and Eve Military discount:
Log in or set up an account at ID.me
Then shop at adameve.com
When finished, click to view your shopping cart
click the "Verify with ID.me" button
Follow the prompts and you will be given a discount code
Enter the code where it says, "Have an offer code?" under your subtotal
The military discount will be itemized in the Discounts Applied box
Tip: The Adam and Eve military discount is not always going to save you the most, but it's usually worth comparing against our featured promo code.
How much is the Adam and Eve discount for the military? Verified members of the US military and first responders qualify for 50% off one item plus free shipping on your order.
---
Who Is Eligible for the Military Discount? 🪖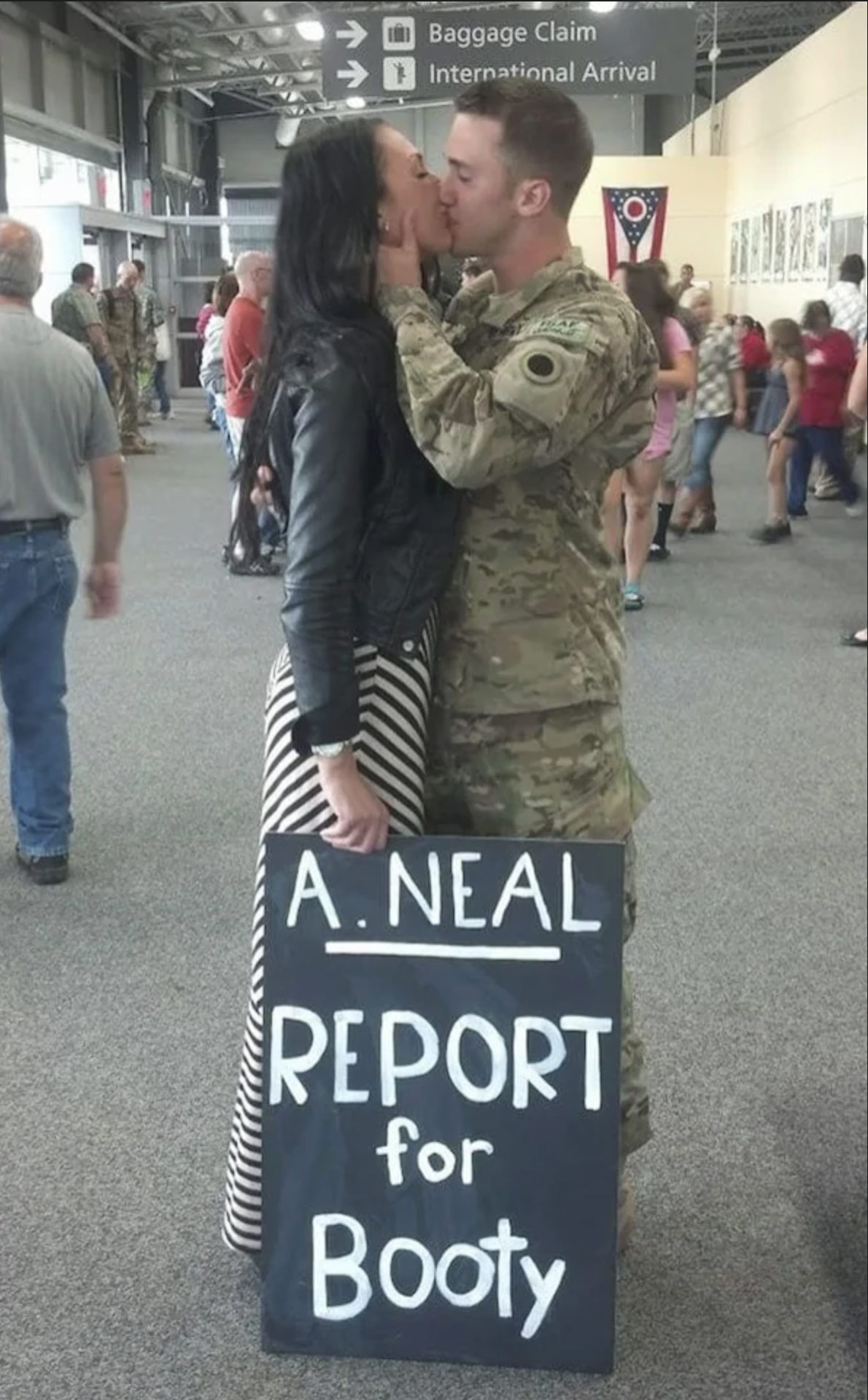 The following groups qualify for a special Adam and Eve discount:
Military including active-duty personnel, armed services (Army, Navy, Air Force, Marines), reserves, National Guard, veterans, retired military
First responders including police, sheriffs, state troopers, firefighters, EMTs, and EMS including retired
*Related: STDCheck $15 Coupon
If the military or first responder discount isn't working we can help.
---
Adam Eve Military Discount Not Working?
If you qualify for the military discount and the code from ID.me doesn't work, we might be able to help. First, look in the offer code box to see if a code was applied to your order.
Not all items and adult toys at AdamEve.com are eligible for a discount. Some products also might have a maximum discount allowed by the manufacturer. If that's the case, you'll get a notification under your order subtotal.
Also, you can't apply multiple codes to one order, so compare the discounts and choose the best one for your order.
Doing your taxes? Look for a special Military discount from TurboTax and HR Block.
---
Thanks for Your Service! More Military Discounts: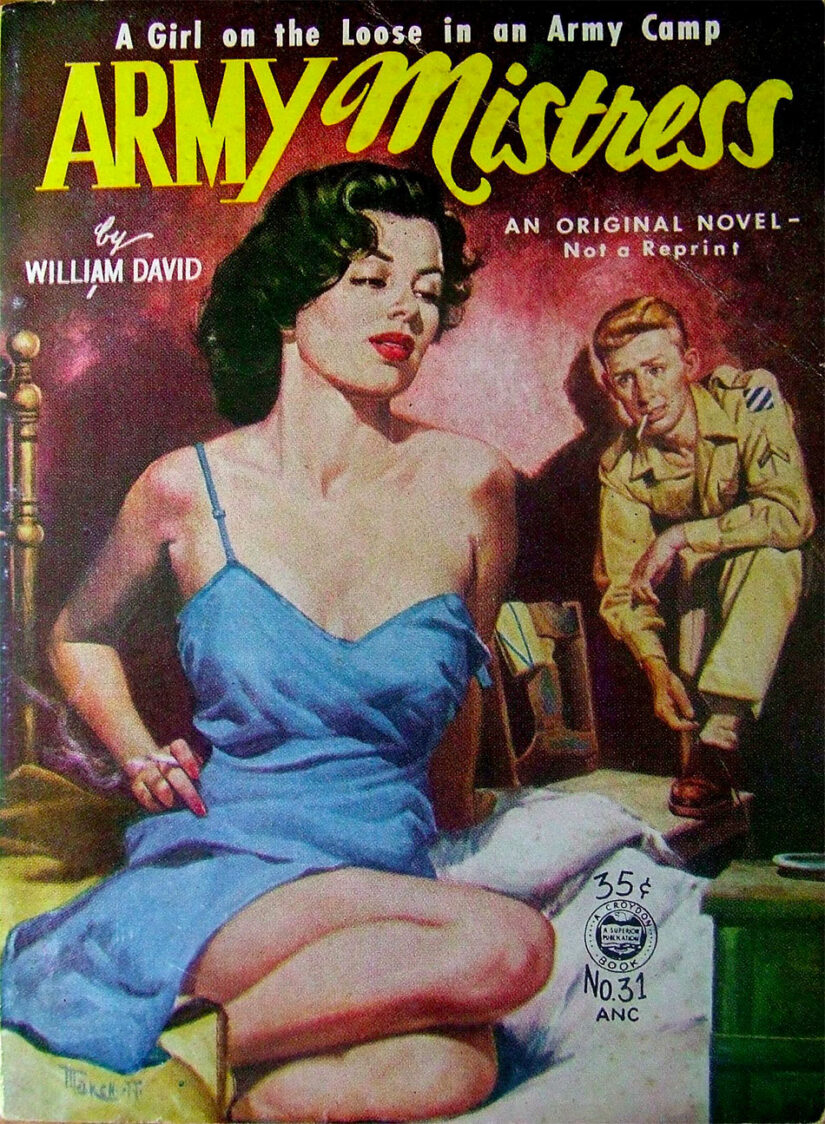 We also have a number of other discounts for the US Military, first responders, and healthcare workers including brands like Fanatics, FinishLine, factor 75, Vistaprint, and Byte.
Remember, the Adam Eve military discount requires verification and might not save you as much as another code. In any event, I hope we were able to get you the best discount for your order on the Adam Eve website!