If you have an AMEX card you might qualify for a discount or free subscription to WSJ Digital or Print through your online account. If not, we can still save you a bundle on your WSJ subscription through their featured offer here.
Here's what American Express cardholders should know to get the best deal on a WSJ subscription today.
---
1. Best WSJ Subscription Offer Now:
AMEX and other credit cardholders can subscribe to WSJ Digital for as little as $4 per month, or maybe even less on Black Friday. Enjoy a special discount for up to 12 months, and cancel at any time! Here's the best offer now: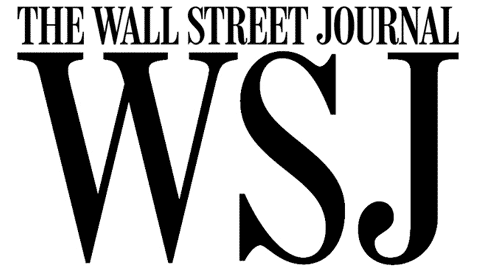 Do you want to include print delivery? Just click our featured offer and then scroll down and click "See print options" for today's best discount on the regular price.
For the best WSJ Subscription Bundle deal that includes MarketWatch and Barron's view all WSJ offers here.
---
2. Free WSJ Subscription for AMEX Platinum Members
The Wall Street Journal recently named The Platinum Card from American Express the "Best travel rewards card for luxury travelers." source This exclusive AMEX card has a steep annual membership fee, but lots of perks including "up to $240 a year in digital entertainment credits" including a NYT or WSJ subscription. source
Are you an AMEX Platinum member? If so, they will automatically credit your account for qualifying subscriptions a total of up to $20 per month when you pay with your AMEX. You can get started here at wsj.com.
Not an AMEX Platinum member? There currently isn't a WSJ subscription discount exclusively for other AMEX cardholders including Gold and Blue. That's OK, as we have a couple of amazing offers for subscriptions to the WSJ, MarketWatch, and Barron's with optional print delivery. Here's the best offer for AMEX customers and other credit card holders.
3. WSJ AMEX Subscription Review:
As an AMEX cardholder, you'll enjoy the same subscription benefits as regular subscribers including the WSJ app, WSJ Online, and optional Print delivery. The best place to read honest reviews is probably on Amazon where reviews can be sorted by criteria including star-rating.
WSJ AMEX subscription cost? As an AMEX cardholder, you'll pay a promotional rate of $4 per month for the first 12 months, which renews at $38.99 per month thereafter.
I'm not a fan of WSJ AMEX subscription offers on Reddit as they seem to always just be clickbait or affiliate links.
---
4. Best AMEX Card for WSJ Subscribers:
The AMEX Platinum card offers the best savings on the Wall Street Journal, covering up to $20 per month in qualifying news and entertainment subscriptions including the WSJ.
However, with a $600+ annual membership fee, it might not be the best card for you! You can see other AMEX options that might be a better fit including American Express Gold, EveryDay Preferred, Delta SkyMiles®, and Blue Cash Preferred here.
Related: TurboTax Discount for AMEX Cardholders?
---
Conclusion:
AMEX Platinum members get the best discount on a WSJ subscription, but if you are an AMEX cardholder you can log in online and see if you are eligible for a WSJ subscription offer here.
If you don't have an exclusive offer directly from AMEX, your best discount on a Wall Street Journal subscription is probably their featured offer on wsj.com.
Good luck, and thanks for visiting Wonky Pie!