Byte is one of the leading invisible aligner brands disrupting orthodontics. How? Now you can straighten and whiten your teeth from home a lot cheaper and faster than going to an orthodontist or dentist for treatment.
In fact, Byte gives you two options for their treatment: choose "All-Day" treatment for faster results, or "At-Night" if you'd rather not wear your aligners during the day.
If you're thinking of signing up at Byte.com, we can help you get the best possible deal! Use a Byte discount code below to get your impression kit for as little as $12.95. Plus, you'll get up to a $200 total discount on your HyperByte aligners if you choose to pay upfront (instead of the monthly payment plan). Here are the best discount codes for Byte now including the Cyber Monday sale:
Byte: Discount Codes | Using a Code | Best Deal | Black Friday | Retainer Coupons | BytePay Codes? | More Discounts
---
Best Byte Coupon Codes, Discounts Now: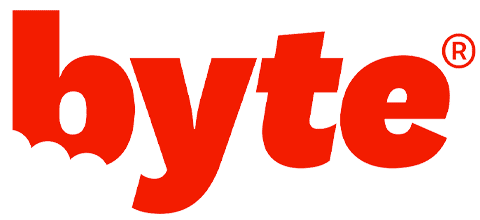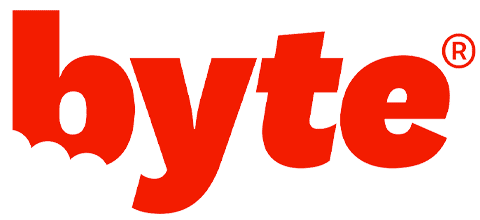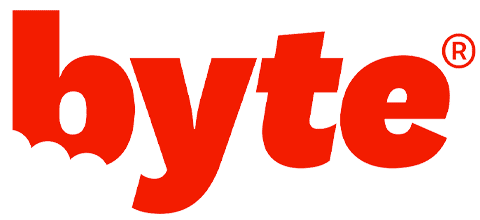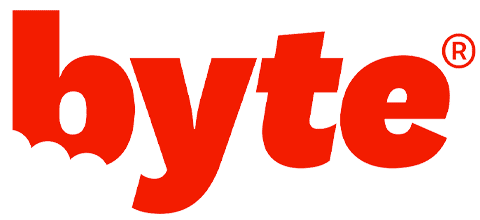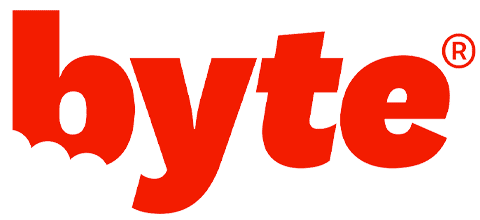 ---
How Do Byte Discount Codes Work?
Byte clear aligners work by applying gentle and controlled force to the teeth, gradually moving them into the desired position over time. If you've read the reviews and are thinking of trying Byte, we can help you get the best discount.
There are two ways to get a discount at byte.com:
Click a promotional link or banner online to instantly apply the advertised discount
For the best deal, enter our featured discount code at checkout instead
If you do have a Byte discount code, enter it on the payment page like this: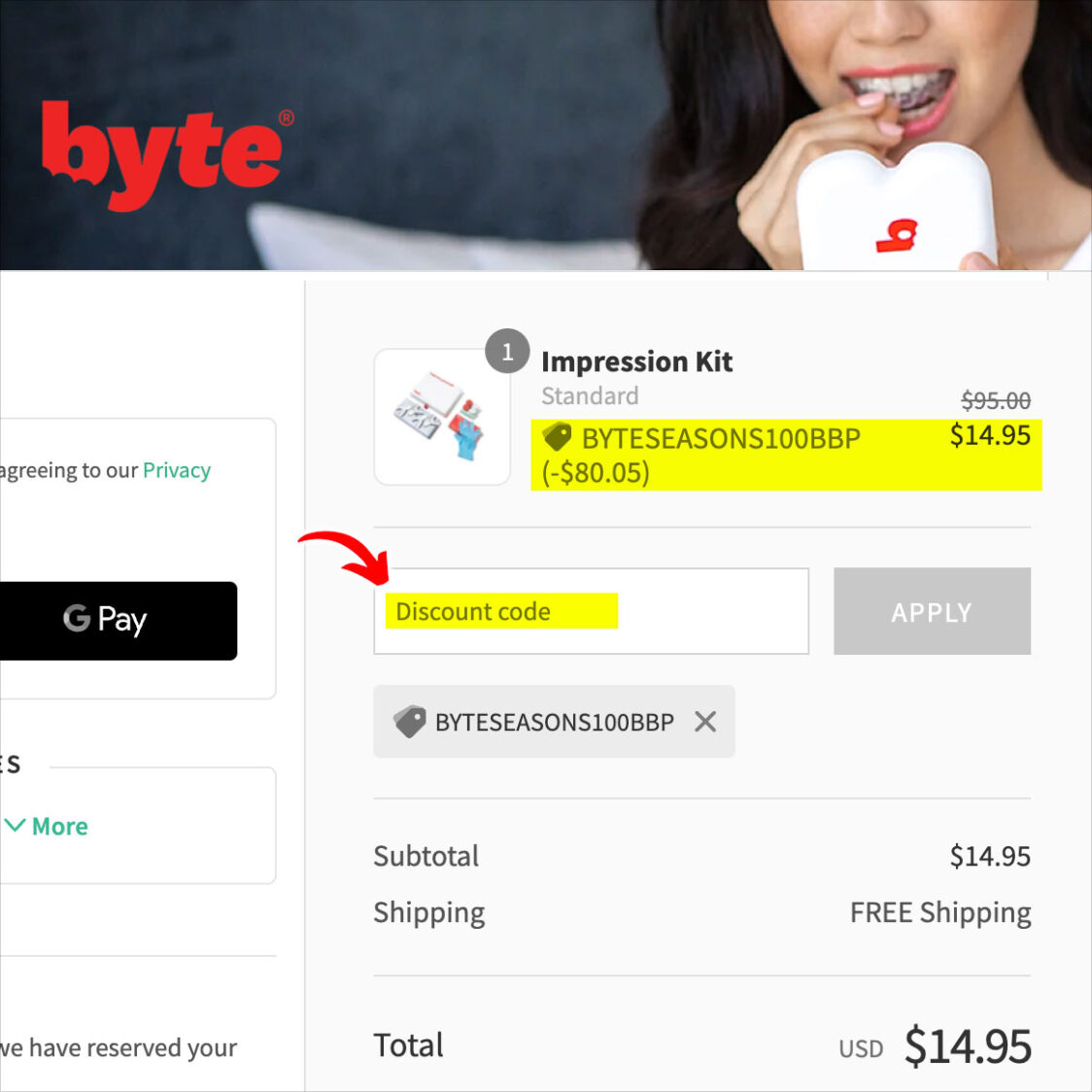 If it's valid, the discount will be itemized and the new, lower price will be shown. Only one code can be used per order, but I recommend comparing multiple codes to choose the best savings.
Do you need a code? Wonky Pie can help.
3 Popular Byte Discount Codes Now:
$200 Off + $14.95 kit with code EXCLUSIVEBBP2023
$200 Off + $12.95 kit with discount code EXCLUSIVE200
70% Off + $14.95 kit: use code BYTESEASONS100BBP
Code not working? Byte promo codes work with most forms of payment including credit cards. However, codes only work with the "one-time payment" option, and cannot be used with BytePay™ payment plans. *Note: Byte recently changed their domain from byteme.com to byte.com
Clicking a promotional link or entering a code aren't the only ways to save on your order.
Here's how to get the best possible deal when you sign up at byte.com.
---
How Can I Get the Best Deal on Byte Aligners?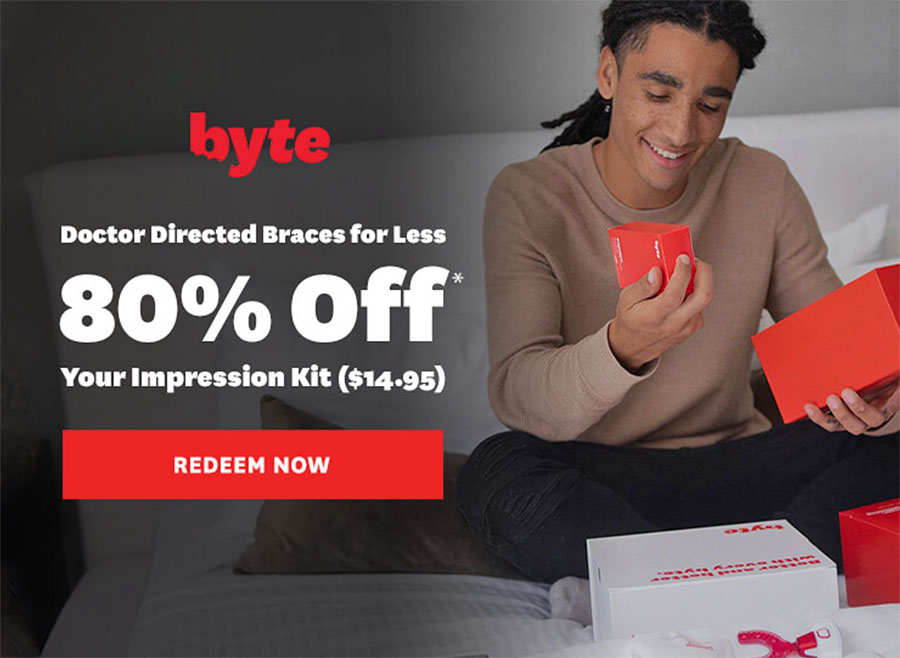 Follow these steps to get the best possible deal when you sign up for Byte aligners:
Click today's featured promotion
Choose the All-Day plan (cheaper!)
Do NOT choose to finance with BytePay monthly payments
Use our best discount code for up to $200 off
Check if your insurance company covers some of the cost
By following the steps above you'll get the best possible savings on an impression kit and aligners at byte.com!
---
Does Byte Have a Black Friday or Cyber Monday Sale?
Yes, look for Byte's Cyber Week sale beginning on Black Friday and extending at least through Cyber Monday. This sale is usually for a 90% discount plus free LED teeth whiteners and is accessible here when running.
---
Does Byte Have Discount Codes for Retainers?
Your first retainer is included in the initial cost of Byte, which you can use this code towards. However, all discount codes are for new customer use only and will not work towards the purchase of additional retainers.
---
Do Byte Coupons Work With BytePay?
Sorry, but promo codes do not work with purchases when you choose to finance with the BytePay monthly payment plan. Discount codes are only valid towards the one-time payment option.
---
What Groups Can Get a Byte Discount?
Certain groups qualify for a special discount including the armed forces and those enrolled in college.
Byte also offers a special first responder discount to police and firefighters, but is it better than our featured coupon? Probably not, but it's worth comparing multiple discounts to make sure you save the most money possible.
---
Conclusion:
In summary, Byte clear aligners work by applying gentle and controlled force to your teeth, gradually moving them into the desired position over time. They are custom-made to fit your teeth and are designed using advanced computer software and 3D printing technology.
If you do choose to try Byte aligner treatments, good luck! I hope your investment brings you a beautiful smile and more confidence, and I hope you save $100-200 by using a Byte discount code. Oh, and don't forget to wear a retainer!
We also have exclusive coupons for WW, Noom, and Nutrisystem.
Thanks for stopping by Wonky Pie!