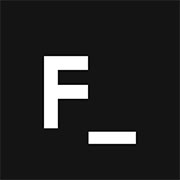 Factor 75 has surged in popularity with members of the military recently. This is probably because they provide nutritious pre-portioned meals that are perfect for busy people who are focused on fitness, structure, and healthy weight.
In fact, you can think of Factor 75 meals as incredibly delicious MREs!
For a period of time, Factor 75 offered a "hero discount" to the military and first responders including firemen, police, and healthcare workers. So, is the Hero Discount still available? Here's today's best promotion plus what you should know about the Factor 75 Hero and military discount.

---
Factor Hero Discount (Discontinued?):
During the Covid pandemic, businesses showed their appreciation to first responders by offering special discounts and even free food. Factor 75 was no exception, and for a couple of years, they promoted this Hero Discount on their website: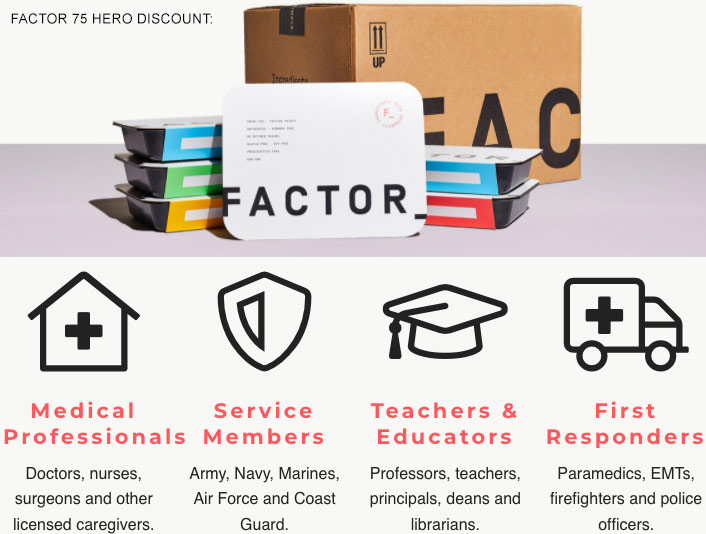 The Hero Discount gave ID.me-verified first responders an extra 15% discount on their first box at factor75.com. Here's who was included in the Hero Discount:
Healthcare Workers including doctors, nurses, EMTs, and licensed caregivers
Armed Service members including active-duty Army, Navy, Marines, Air Force, Coast Guard, and veterans
Teachers & Educators including professors, principals, librarians, and administrators
While the Factor 75 Hero Discount was recently discontinued, you can actually get a better deal with their current promotion which includes a 60% discount on your first order plus a 20% discount on the next four orders.
While it's a shame that Factor75 isn't offering the Hero discount anymore, the good news is that first responders and healthcare workers can actually save even more with the featured discount for civilians.
---
Factor 75 Military Discount
Historically, Factor 75 has offered members of the U.S. military including the Army, Navy, Air Force, and Marines an extra 15% discount with code: MILITARY15. However, we regret to inform you that the military discount code is currently not valid.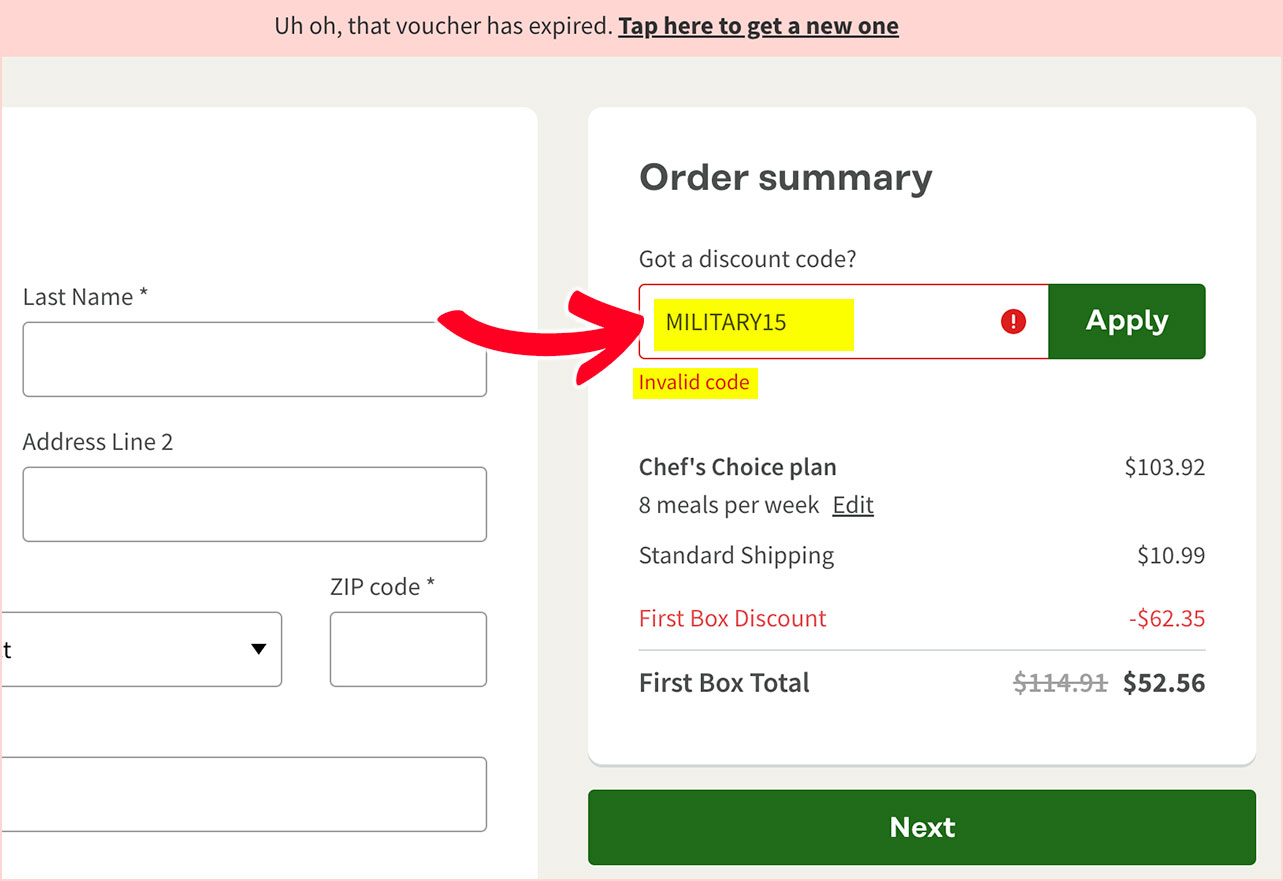 The good news is that you actually save more by using today's featured code for up to 60% off your first order plus a tiered discount on the next 4 boxes.
---
Thank You for Your Service!
I wish that the Factor 75 hero discount for the military and healthcare workers was still running, as it was a nice way to say, "Thank you," to the heroic men and women who put it all on the line for the rest of us.
However, the good news is that you can get a similar discount without even needing to verify your credentials as a member of the military, nurse, or first responder.
Although the deal above is probably the best discount now, we list the top Factor 75 promo codes here.
We have more military discounts from Vistaprint, WeightWatchers, Fanatics, Custom Ink, and Byte Aligners
Thanks for your service, and for stopping by Wonky Pie!
Last Updated on April 14, 2023 by kevin