GOLO and Nutrisystem are both weight loss programs that aim to help women and men achieve their weight loss goals. However, these two "fast weight loss" diets have different approaches and features that set them apart. So, which is better for you?
Let's compare Nutrisystem versus GOLO including five important differences, the cost, and why you might prefer trying one over the other.
---
What Is Nutrisystem?

Nutrisystem is a weight loss program that delivers pre-packaged, portion-controlled meals and snacks to individuals seeking to lose weight. Users select from various meal plans, such as vegetarian or diabetic-friendly options, and receive ready-to-eat meals at their doorstep.
The program focuses on portion control and balanced nutrition to help users manage their calorie intake while simplifying meal planning. Nutrisystem also provides online tools, a mobile app, and access to counselors for personalized support.
This structured approach aims to make weight loss more convenient and accessible, promoting healthier eating habits and gradual weight reduction. Learn more at nutrisystem.com
---
What Is the GOLO Diet?

GOLO is a weight loss program that emphasizes insulin management as a key factor in achieving weight loss and overall health.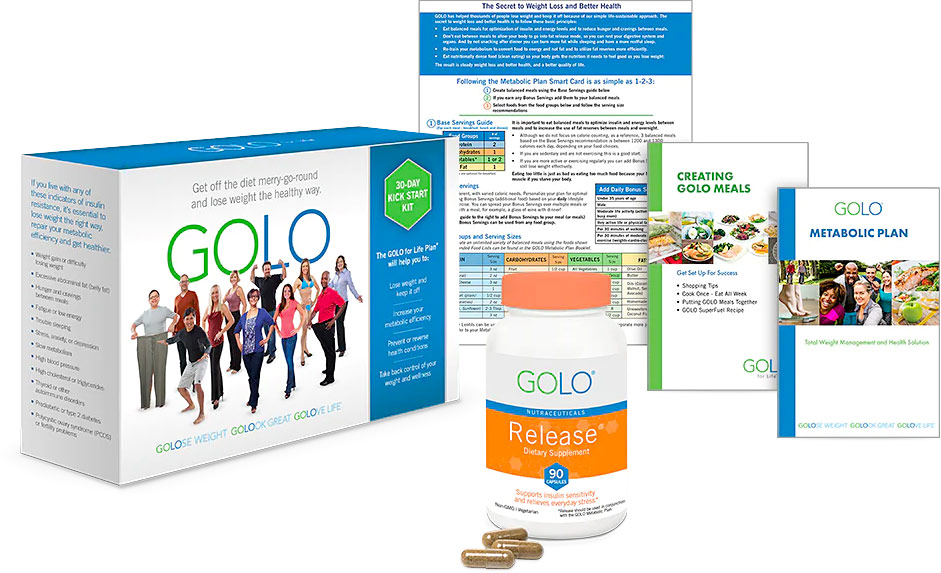 The program advertises "real results without dieting" and suggests that hormonal imbalances, particularly insulin resistance, contribute to weight gain and make it difficult to lose excess pounds.
GOLO aims to address these imbalances with a combination of their daily "Release" supplement with strategy and free resources.
---
Nutrisystem Versus GOLO: 5 Key Differences: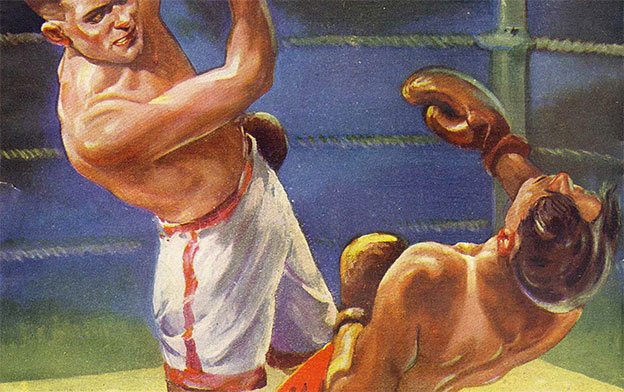 Here are important areas to consider when comparing Nutrisystem and GOLO:
1. Approach to Weight Loss:
GOLO: Golo focuses on insulin management and claims to address hormonal imbalances that can contribute to weight gain. The program includes dietary supplements that are designed to help regulate insulin levels.
Nutrisystem: Nutrisystem is a structured meal delivery program that provides pre-packaged, portion-controlled meals and snacks. The focus is on calorie control and balanced nutrition to help individuals lose weight.
2. Meal Structure:
GOLO: Golo does not provide pre-packaged meals. Instead, it offers dietary supplements and encourages users to make healthier food choices while managing insulin levels.
Nutrisystem: Nutrisystem offers a wide variety of pre-portioned meals and snacks that are delivered to your doorstep. Meals are designed to be convenient and easy to follow, making meal planning and preparation simpler.
3. Support and Guidance:
GOLO: Golo provides support through its website, including access to an online community and resources for managing insulin levels and making healthier lifestyle choices.
Nutrisystem: Nutrisystem provides structured support through its meal delivery system, online tools, counseling, and community forums. Users can access dietitians and counselors for personalized guidance.
4. Customization:
GOLO: Golo offers a customized approach based on an individual's insulin resistance and metabolic profile. The program provides recommendations for dietary changes and the use of their supplements.
Nutrisystem: Nutrisystem offers a range of meal plans tailored to different dietary preferences and needs, such as diabetic-friendly. Users must also add fresh groceries and some home-cooked or Users can choose from various meal options and snacks within the plan they select.
5. Scientific Backing:
GOLO: Golo claims to be supported by research on insulin management and its effects on weight loss. However, some experts question the validity of the claims and the effectiveness of the supplements.
Nutrisystem: Nutrisystem's approach is based on principles of portion control and balanced nutrition, which are widely recognized for their role in weight management. The program has been around for many years and has a history of user success including consistently appearing on U.S. News list of top diets.
---
Cost of Nutrisystem Versus Golo:
Cost is an important consideration when comparing any two weight loss programs. The biggest consideration in the price difference between these two programs is that Nutrisystem includes most of your meals delivered monthly to your door.
Here's how much GOLO and Nutrisystem cost:
GOLO: The entire expense of the Golo plan is their Release supplement which costs $59.95 per month. While the rest of the plan is free, you must buy all of your own food
Nutrisystem costs about $300 per month after using a promo code and includes most of your food in the form of heat and eat pre-packaged meals.
As you can see, it's hard to compare the prices of following Golo and Nutrisystem because Golo does not include food. You can save a lot on Nutrisystem with today's featured promotion for new customers:

Let's look at why you might prefer one diet over the other based on your unique needs.
---
Why Choose Nutrisystem Versus GOLO?
You might prefer Nutrisystem over GOLO due to its convenient and structured meal delivery system. Nutrisystem offers pre-portioned, ready-to-eat meals and snacks, making meal planning and preparation hassle-free. With a focus on portion control and balanced nutrition, Nutrisystem provides a clear framework for calorie management.
The program also offers professional support through dietitians and counselors, enhancing accountability and guidance. For women and men seeking a straightforward approach to weight loss without delving into hormonal considerations or relying on supplements, Nutrisystem's well-established meal plans and diverse options could be a better choice than Golo.
You can learn more about how Nutrisystem works on their site, or see today's best coupons here.
---
Why Choose GOLO Versus Nutrisystem?
You might prefer the Golo Diet instead of Nutrisystem if you are drawn to an approach that specifically targets insulin management and hormonal balance through a daily supplement. Golo's focus on addressing underlying factors like insulin resistance could resonate with individuals who believe these issues contribute to their weight gain.
Also, those interested in a more personalized approach based on their metabolic profile might find the Golo diet's customization appealing. If you prefer the idea of a program that integrates dietary supplements and aims for a holistic, hormone-centered weight loss strategy, Golo could be better than Nutrisystem for you.
*Related: Nutrisystem vs Noom and Golo vs WW
---
So, Which Diet Is Better?
There is no single diet or weight loss program that is better for everyone. For that reason, factors like your personality, lifestyle, and weight loss goals are important to decide which program is potentially a better fit for you.
When it comes to weight loss, fads come and go and usually offer little more than unsustainable initial progress. For this reason, I'm skeptical of magic bullets or pills and believe that any diet that doesn't address the underlying reasons for your obesity while teaching healthier habits is a waste of time.
If you don't think GOLO or Nutrisystem is the answer to your weight loss needs, I also recommend less-expensive app-based diets WeightWatchers (coupons) and Noom (free trial).
Good luck, and thanks for visiting Wonky Pie!