I haven't bought salad dressing at the store for about 2 years! When I was changing the way I eat, I did a lot of my own research about clean eating. I soon learned that store-bought salad dressings have a lot of unhealthy additives in them!
I had no idea! I knew that some of the store-bought dressings could be high in fat, but I didn't know that a simple vinaigrette dressing could be full of added sugar! And most of them are made with highly processed canola oil as well.
That's when I started making my own salad dressings. My kids are old enough now to enjoy a salad with dinner, which is great. So, once a week, I'll make a jar of some homemade dressing and just keep it in the fridge to use. I tried a few WW salad dressing recipes, and they were all delicious, but this vinaigrette is one of our favorite dressings!
Plus, you don't just have to use it on salads! You can also use this Dijon Vinaigrette to marinate meat in or to cook veggies with. It tastes delicious on pretty much anything. My hubby isn't even a fan of mustard, but he does like this dressing!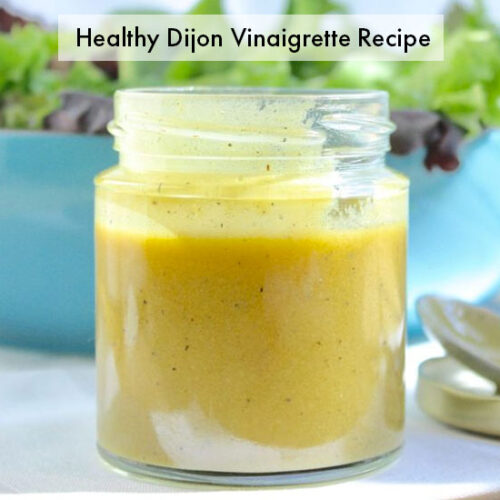 Dijon Vinaigrette Recipe
A healthy alternative to the bottled dijon vinaigrette from the store that's loaded with sugar! This recipe only has a few ingredients like red wine vinegar.
Ingredients
3

Tbsp

Red wine vinegar

3

Tbsp

lemon juice

3

Tbsp

Dijon mustard

2

cloves

garlic

(chopped)

1/4

tsp

sea salt

1/4

tsp

black pepper

(ground)

6

Tbsp

extra-virgin olive oil
Instructions
Combine all ingredients in a jar and shake well.

Store in a covered container in the fridge

Before using again, remove dressing from fridge 15 minutes prior to eating.
Notes
*Be sure to take the dressing out of the fridge about 15 minutes before you use it because it will have hardened a little.
This dijon vinaigrette is a healthy alternative to store-bought salad dressing!
Oh no, my dijon vinaigrette has some leeks! (get it?!)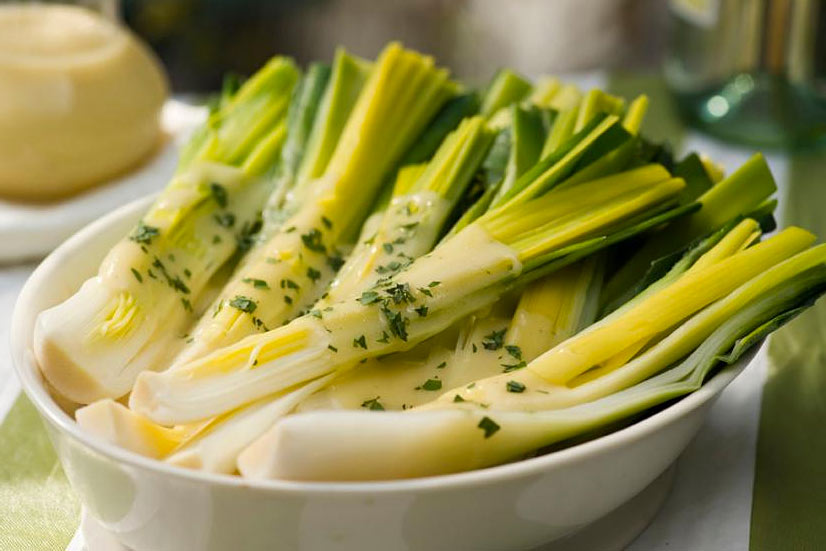 *Related: We have coupons for Weight Watchers and Noom!