Weight Watchers was founded in 1963 and soon became a leading name in the diet industry in America. However, in this time of body positivity, self-care, and mindfulness, WW has evolved to focus on holistic wellness instead of just weight loss.
WW describes their new WW PersonalPoints™ program as, "Our most holistic plan ever with food, activity, mindset, and sleep features to help you lose weight."
They even changed their name from Weight Watchers to WW a while back to reflect this evolution. So, if you are thinking of signing up, let's talk about how Weight Watchers works now and look at customer reviews to see whether it really does work.
Here's what you should know about WW (Weight Watchers) before joining:
WW: How it Works | Plans | How Signup Works | Points | Tracking Food | Recipes | Connect | Coaching | Reviews & Ratings
---
1. How Does WW (Weight Watchers) Work?
"Food, activity, sleep, mindset—it all matters when it comes to weight loss. Power your success with our new personal assessment and behavior change science to help you build healthy habits that go beyond the plate."

– WeightWatchers.com
Here's an overview of how the Weight Watchers program works:
Start with a personal assessment so that WW can better understand you and your weight loss goals
Choose a plan which vary in support level and cost
A personalized plan will be scientifically customized for you (no two plans are the same!)
You'll use the WW app to track PersonalPoints plus access their tips, recipes, tools, and the WW Connect community for support
If you have a few minutes, I recommend watching this video of James Corden explaining how Weight Watchers works and his own 20-pound weight loss:
Now, let's talk about Weight Watchers' plans and how they work.
---
2. WW (Weight Watchers) Plans:
Their app-based WW program offers four plan options with varying levels of support. Before joining you'll want to decide which of these plans is best for your lifestyle, wellness, and weight loss goals, and budget.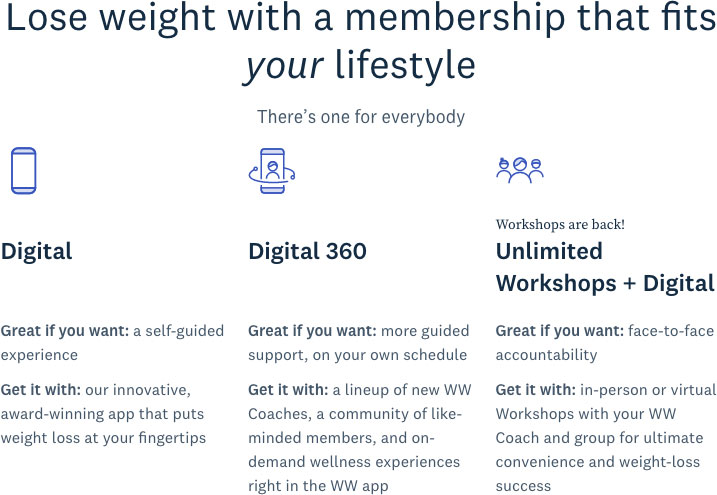 So, what's the difference between the WW plans?
Digital is the most popular, least expensive, and great for people who want more of a self-guided, DIY experience. With the WW App, you have access to everything you need anytime plus a supportive community and resources like recipes
Digital 360 is perfect for people who want some guided support but on their own schedule. In addition to live and on-demand wellness workshops, users have direect access to coaches for additional support and guidance
Unlimited Workshops (+ Digital) aka "meetings" is a great fit for those who want live support with a dedicated coach in a group setting online or in-person.
1-on-1 Coaching (+ Digital) provides the most support, offering weekly 1-1 private sessions with your dedicated coach
The WW app is the foundation of all WW plans and features include:
Tracking tools/barcode scanner
Recipe database
Restaurant finder
Guided workouts/meditations
Weekly weigh-ins and progress reports
While WW has evolved, one thing that hasn't changed is their belief that real change is only possible with the help of community and support. All 4 WW plans include some level of support for motivation and accountability.
Tip: Which Weight Watchers plan is best for you? WW Digital is the most popular and least expensive plan, but studies show that the extra support and coaching included with WW Digital 360 and Workshops are beneficial and result in faster and longer-term weight loss!
Thinking of joining? Let's talk about how the WW signup process works.
---
3. How WW (Weight Watchers) Signup Works:
So you've decided on which plan is right for you. Now what?
Signing up for WW is super easy! Here's how it works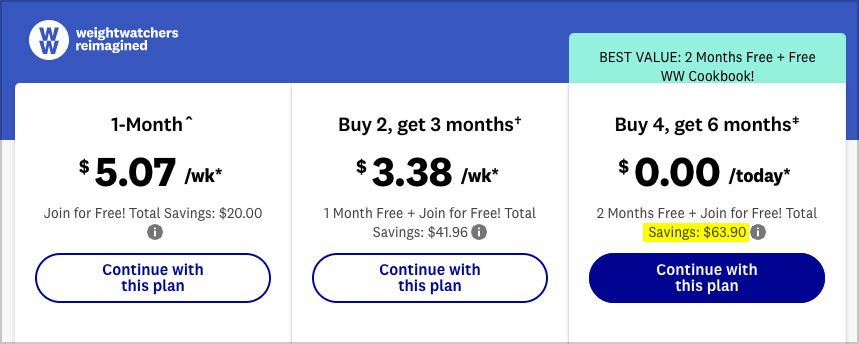 Use a coupon to get the best signup deal
Choose a plan at weightwatchers.com
Complete signup and payment
Download and open the WW app on your phone
Login to the app with your email, username, or the QR code (that was generated after signup at weightwatchers.com)
Complete a brief assessment and answer questions about your height, weight, and personal goals, eating habits.
Then, answer additional questions about "how you think and feel" so that WW can personalize and optimize your experience
Once you signup and complete the brief assessment, you'll be assigned your PersonalPoints plan.

---
4. WW (Weight Watchers) PersonalPoints™ Are Key!
PersonalPoints are key to the Weight Watchers program! So, you're on a WW plan, you know your ZeroPoint foods, and you know how many points you are allowed each day and week.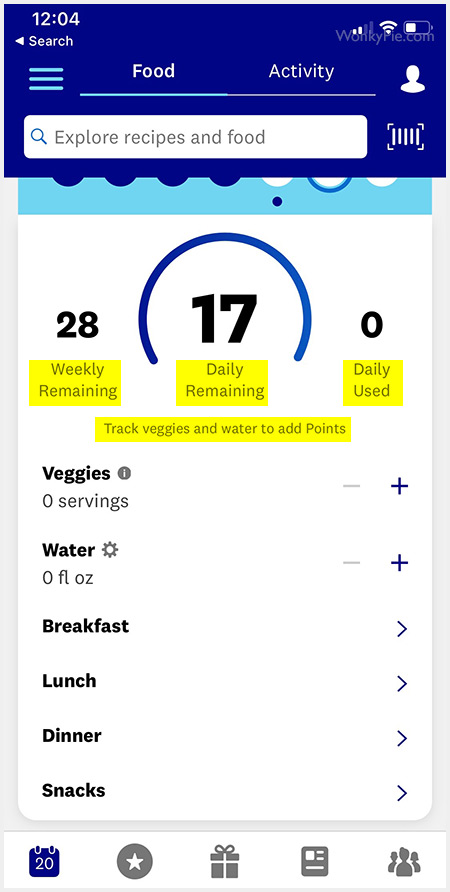 So, exactly what are PersonalPoints?
"WW looks at a food's total nutrition and distills it to one easy-to-understand number. Sugar and saturated fat make the PersonalPoints go up while protein and fiber makes it go down"

– Weight Watchers app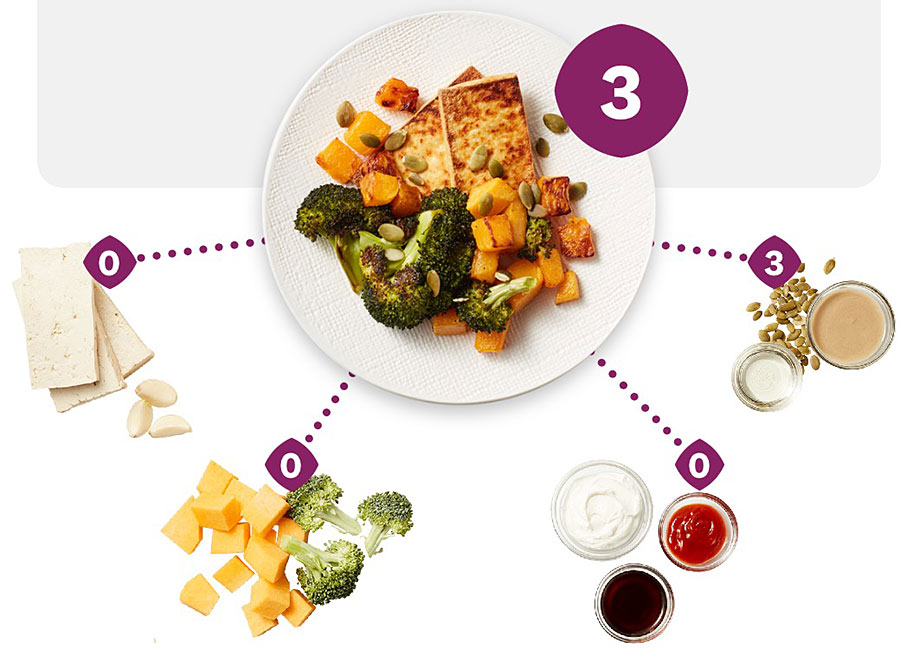 OK, but how do you calculate PersonalPoints?
Well, the great thing about the WW app is that it calculates the points for you! Just enter your food in the search bar or scan a bar code and the app instantly displays the PersonalPoints value. You can even adjust the serving size and it instantly recalculates the points.
Your personalized Dashboard shows you how many points are in your budget, how many you have left, and how many weekly points, called Weeklies, you have remaining.
Tip: Take advantage of your Weeklies! These points act as a cushion. Want to have that extra glass of wine? Know that you're going out to dinner with friends this weekend? Your Weeklies are meant for exactly that! You can use a few each day, or save them all for the weekend. However, each week is a fresh start so points don't carry over.
*Related: The 99 Most-Tracked Foods on Weight Watchers
5. You Can Earn WW Weekly Points w/ Activity!
In addition to tracking your PersonalPoints, you can easily earn additional points and track those as well. Connect your WW app to your fitness App (Apple Health, FitBit, etc.) and earn points for your activity.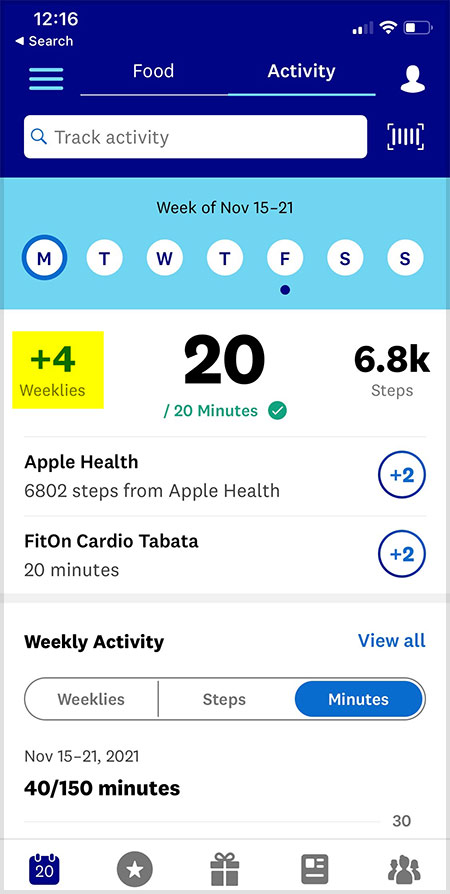 Complete a Yoga class or a cardio class? You can add the number of minutes you were active to earn even more points. You can customize activity goals right in the App.
Remember, WW is about balance and having a healthy lifestyle, and that's why you're rewarded for healthy choices and exercise. Plus, restricting the food (or wine) that we love will only make reaching our weight loss goals harder!
---
6. How Tracking Food Works
I'll be honest; at first, figuring out how to enter and track my food was confusing. But once I got the hang of it, it was super easy!
Basically, you can enter a food, scan a barcode, or create a food (by inputting the nutritional info). If it's a food you eat often, you can save it for easy access later. You can also create a meal and save that.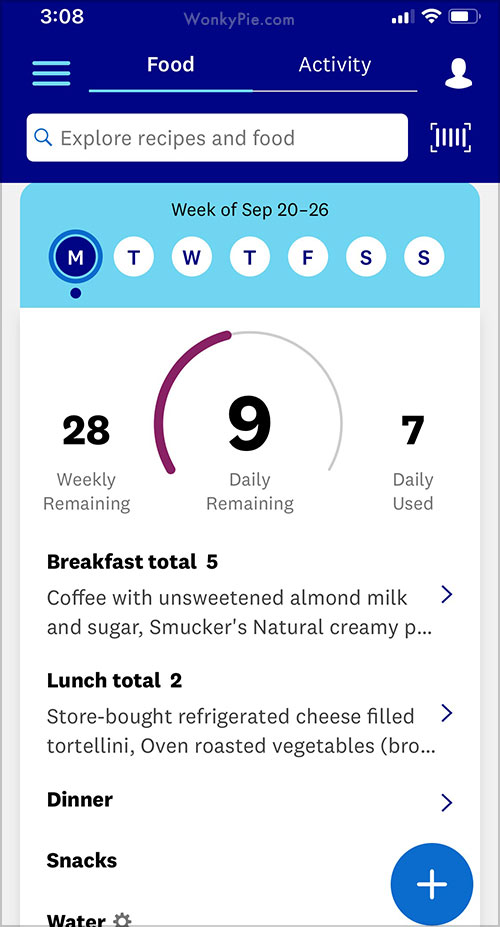 For example, I eat the same breakfast every day (a banana, peanut butter, and coffee). Instead of entering each item every morning, I saved the meal and just hit "track" each morning.
The dashboard in the app makes it super simple to track how many points you have remaining for the day. If you're a planner, you can even plan out your meals for the week so you know how many points you'll be using each day. Or you can just track as you go.
A number of WW reviews from both women and men mention that tracking food helps them gain control over their eating habits.
Why doesn't Weight Watchers work? The foundation of the WW program is tracking PersonalPoints, so if you don't track the points daily the diet is likely to fail.
---
7. WW Recipes & Meal Planning:
One of my favorite features of WW is the database of delicious and healthy recipes. I definitely feel like my family gets into a dinner rut and it's always tricky to find quick, easy recipes that are healthy too.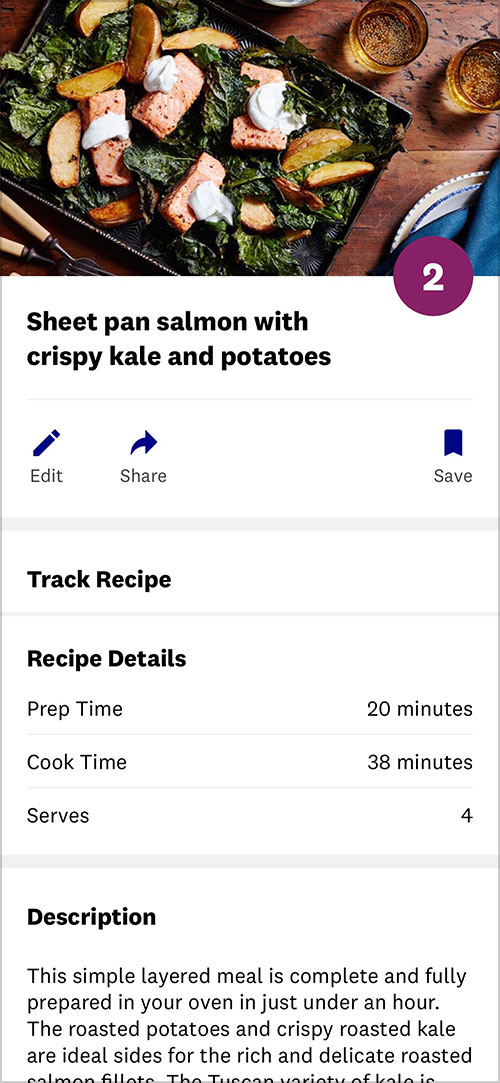 On the WW app, I can search by ingredient or by "What's in Your Fridge" for ingredients I have on hand. Either way, they have tons of recipes with PersonalPoints values.
I can also create my own recipes and the app will automate its PersonalPoints value, so it's easy for me to track my favorite, go-to meals.
Just like with individual foods, you can save recipes for quick and easy future access.
Eating out?
The WW app offers two great options for staying on track while dining out. You can search by restaurant name to bring up the menu with points and nutritional value.
Tip: You can even specify the number of points you plan on using at a restaurant, and it will bring up specific menu items in your budget to choose from. You can then save those items so you know exactly what to order wherever you go.
A lot of Weight Watchers reviews mention that recipes are a favorite part of the program.
---
9. WW Connect:
"Find your WW fam." WW believes that when it comes to losing weight, "together is better." The WW program includes a supportive members-only community and social network of people with similar weight loss and wellness goals as you.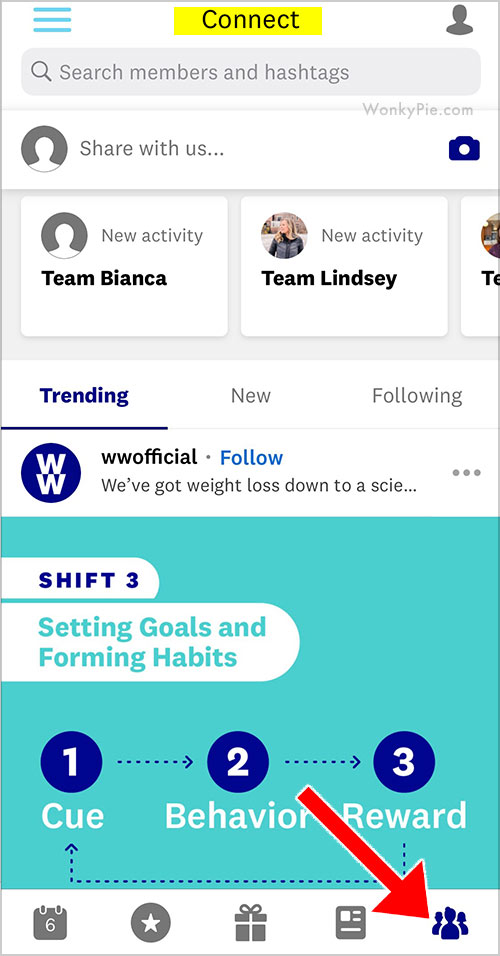 This means that you can follow members, coaches, and hashtags like #TeamPurple, #WWbros, or #newbies that are important to you. Join Connect groups andlike or comment on other members' posts in the Connect community.
A lot of Weight Watchers customer reviews say that sharing your weight loss experience with a supportive community can be incredibly helpful!
*Related: WW Weight Loss Results: Before & After Pics
---
9. How WW Coaching Works (WW Digital 360)
WW Digital 360 adds coaching which can also be incredibly helpful. With 360 you'll have access to coaching resources including live video content from coaches as well as the option to chat live anytime with a personal coach for extra support and guidance.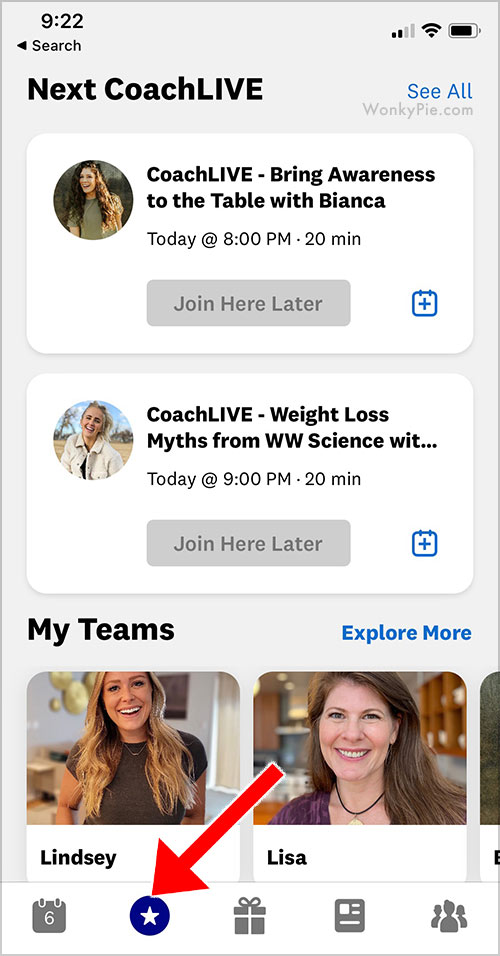 ---
10. Weight Watchers Reviews & Ratings
By now I hope you have a decent understanding of both of the WW plans and how Weight Watchers works!. So, what do customers and health experts think of the WW diet?
WW (Weight Watchers) is actually rated very high. In fact, WW has been named the #1 weight loss diet by U.S. News & World Report the last several years in a row: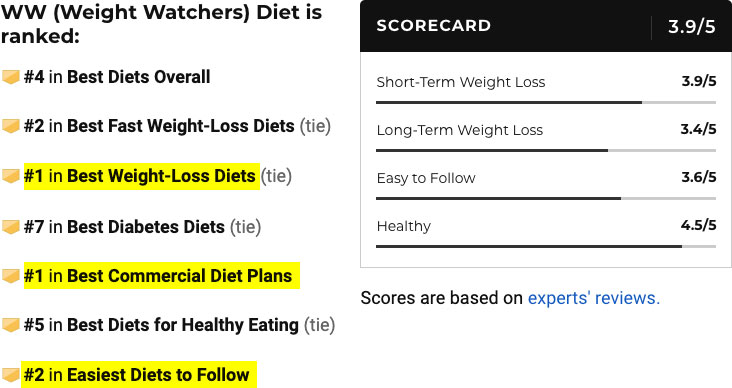 For thousands of honest, sortable, and verified WW customer reviews, check out WW ratings & reviews on the App Store through your phone: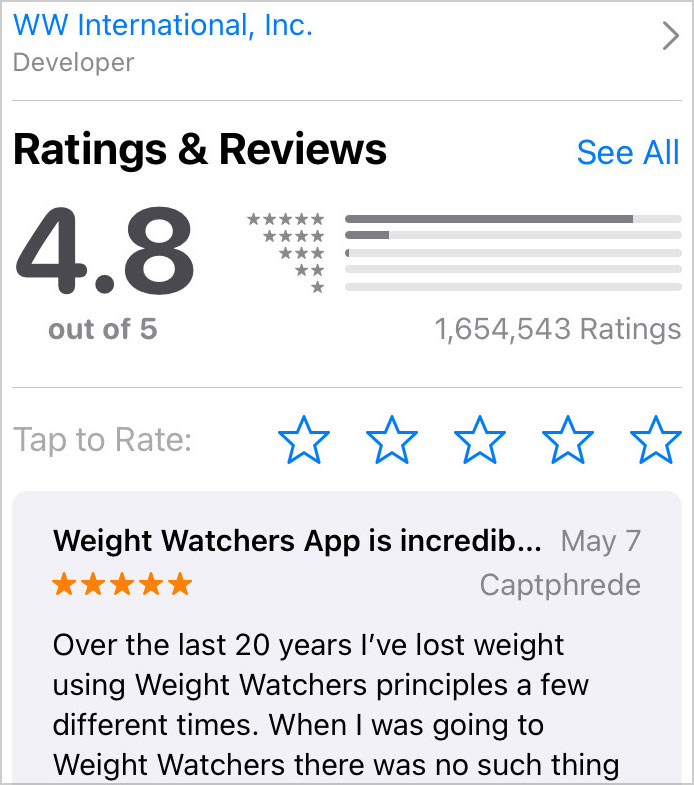 I recommend reading bad WW reviews, too. You can learn a lot and imagine whether the program might work for you.
---
Conclusion:
Will Weight Watchers work for you? No single diet or weight loss program works for everyone's unique personality, lifestyle, weight loss goals. I decided to try WW, and in my experience, it took a few days to get comfortable. However, I've found that WW Digital 360 is working really well for me!
WW has helped me put order to my eating, and I've enjoyed trying and bookmarking their healthy recipes. I realize that certain foods (and wine!) have been sabotaging my weight loss efforts, and now I check PersonalPoints, track food, and learn healthier eating habits. Oh, and I've already lost a few pounds!
The WW coaches share a lot of great, very helpful content, and after the first month, I've only dipped my toe into the supportive Connect community which I look forward to participating in.
However, I'd conclude this review by saying that I would definitely recommend Weight Watchers.
WW Alternative? If you like the idea of Weight Watchers but would like to compare it to a similar diet, consider trying Noom!
I'll update this Weight Watchers review as I continue on the program, but I hope you understand how WW works and learn from reading customer reviews. If you do consider joining, check out the featured offer below, and use a promo code to save even more.
Thanks for stopping by Wonky Pie!