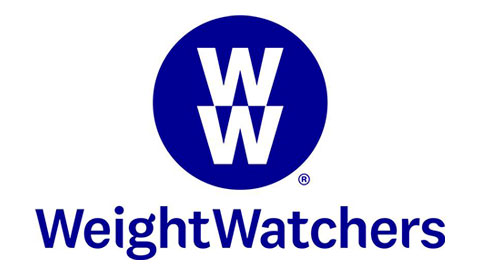 Is Weight Watchers worth the money? Weight Watchers consistently ranks the highest amongst commercial diets for overall fat and weight loss (source), making it arguably one of the most successful dieting programs available to consumers.
Right now, the WW FreeStyle program costs about $20 per month, and you can add optional meetings for a $50 per month total. So, is WW really worth the cost?
In general, we think $20 per month is a good value for all of the features you get with WW! Here's more insight into why, and what you get for your money.
WW Reimagined: What You Get | Potential Benefits | Value of Meetings | WW vs Free Apps
---
WW Weight Watchers Online: What is Included?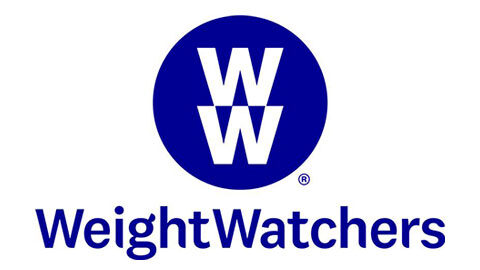 Weight Watchers' new Freestyle Program is ideal for on-the-go dieters who crave diet flexibility and a sense of community in their weight loss goals. WW offers three plan options: Digital, Workshop (Meetings), and Coaching, and all plans include these features:
Food and activity tracking via app and web
Personalized diet and fitness goal setting
Access to the Weight Watchers community via Weight Watchers Connect, meetings, or personal coaching
24/7 online chat support
Syncing with fitness trackers
Access to "exclusive content" (i.e., healthy recipes and tips)
So, is the monthly cost of WW worth it? Let's look at the value of potential benefits and results.
---
Is Weight Watchers Worth It? – Potential Benefits and Results
In fact, this recent Lancet study discovered that dieters are far more likely to increase or even double their weight loss results when they go beyond self-imposed study and calorie-control!
While WW does not guarantee specific benefits of the Freestyle program, it does state that participants are likely to lose an average of one to two pounds per week.
Most importantly, weight and fat loss via the WW Freestyle program can significantly reduce participants' risk of heart disease, Type 2 diabetes, and stroke. (source)
Most WW "graduates" succeed in completely altering their relationship to food, finding the knowledge and confidence they need to make healthy choices on their own, long after their program is complete. In fact, some graduates go on to become WW experts, leading meetings and inspiring other dieters.
This is often because the WW program does not focus on restriction; rather, it emphasizes community, dedication, and knowledge about healthy food and your own nutrition needs.
There are many Weight Watchers success stories out there. We recommend perusing a few for inspiration!

---
The Value of WW (Weight Watchers) Meetings & Connections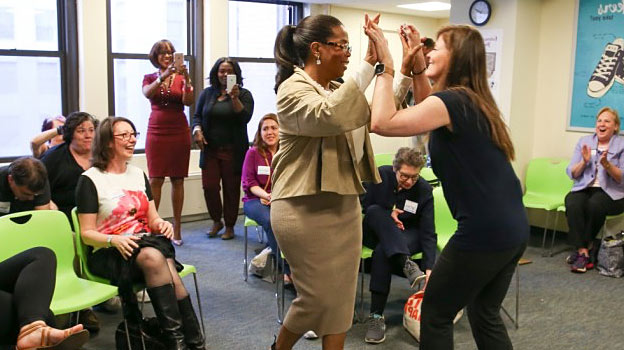 Weight Watchers recommends the Meetings Freestyle program to first-time dieters. Dieters on the Meetings plan get to connect in-person with other Freestyle dieters on a weekly basis, acquiring valuable support and encouragement.
Weight Watchers has thousands of meeting locations, making it easy for participants to connect, share stories, and get inspired. The meetings are led by experts in the U.S. and Canada who have lost weight themselves with Weight Watchers, and every meeting will have a different topic for discussion.
Are Weight Watchers meetings really worth it?
Meetings give dieters a chance to go beyond their digital, app-based connections with other dieters, and studies show that meetings greatly increase the success rate. However, that's a moot point if they don't fit into your schedule, or there isn't a convenient meeting location to attend.
Weight Watchers meetings function much like any other support group–they are there to empower your journey and give you the tools you need to succeed.
In-person connection can also do wonders for accountability, which is one of the most difficult aspects of dieting itself. Meetings can also offer tangible strategies for improvement from people who truly understand your path.
If you opt for the Freestyle program's cheapest plan, WW Digital, you still have access to the Weight Watchers community via the program's app, where you can upload images, share success stories, and seek advice 24/7.
This "WW Connect" component of the Freestyle program can be vital for dieters who want a little more freedom and privacy yet still crave the support of a community.
*Weight Watchers WW Canada here
---
WW: Why "Free" Wellness Apps Aren't Effective
I have a lot of free apps on my phone. While I usually download a new free diet or meditation app with excitement, it's usually forgotten within a couple of months. In fact, my iPhone is kind of a graveyard of free apps. Interestingly, it's the apps that I pay for, like WW or Noom, that I use.
Why is that? Paying a monthly fee for content makes me more likely to use it. That's probably why most business models, like Match.com, have steered away from "free." Not only is it usually an inferior product, but it doesn't give users an incentive to stay active.
Consider money spent on any wellness app to be an investment. Whether it's $10 or $50 per month, I think you'll find that you are more motivated to stay on track when you have "skin in the game."
*Related: Free WW Points Calculator!
---
Justifying the Cost of Weight Watchers: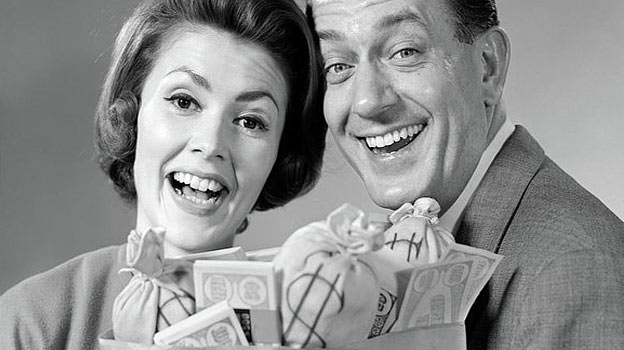 In determining whether Weight Watchers is worth the money, let's look at a few other monthly expenses and their cost:
Starbucks coffee: A single ($4) Starbucks coffee each weekday morning sounds like a harmless habit, but that adds up to $80 per month!
Cable TV: The average cost of cable TV just surpassed $100 per month for the first time!
Wine / Alcohol: My husband and I enjoy a bottle of wine about twice a week. Even at only $10 per bottle, that's an $80 per month habit.
Smoking: Yuck, how do people still smoke in this day and age? Well, smoking half a pack a day will cost you $100+ per month
Lottery Tickets: If you buy 5 ($2) lottery tickets once a week, that's a $40 per month expense
Personal Trainer: At $50 per session, twice a week, the assistance of a personal trainer is a $400 per month expense.
Meal Delivery diets, like Nutrisystem, replace a lot of your meals but cost $300+ per month
Obesity: America's obesity epidemic costs the country hundreds of billions of dollars a year. When you calculate the related expenses, doctor visits, and lost days at work, it's not an exaggeration to assume that being overweight can cost you $1000+ per month! (Wow, now that $20 per month for WW looks like a good investment!)
---
So, Is Weight Watchers Worth It?
"Is it worth it? Let me work it
I put my thing down, flip it, and reverse it!" – Work It, Missy Elliot
All in all, is Weight Watchers worth it for the average dieter?
This is a very subjective question, so it's important that you understand the WW program well before signing up. However, based on ratings and reviews, we can infer that WW seems to be a good value!

Also consider that many individuals struggling with weight are at risk of serious medical conditions. This means that they may find themselves facing steep medical bills on a regular basis. In fact, obesity accounts for 21% of American medical spending every year!
Personal trainers, dieting coaches, and meal delivery plans can also be expensive. In comparison, WW's $20-50 per month cost seems like a pretty good value.
*Related: WW Free (Zero Point) Foods List
The WW Freestyle program also has the potential for high success, particularly for dieters who commit to the program long-term and are invested in changing their relationship to food itself. Dieters who opt for the Meetings plan are especially set up for success, given this plan's emphasis on community.
From this perspective, the WW program offers a holistic approach to dieting that is hard to find elsewhere, and at such a convenient price. We're not alone in our belief in the value of Weight Watchers, as it's consistently rated as the #1 weight loss diet in America by U.S. News.
Thinking about giving it a shot? Check out our WW specials here for the best deal!