Medifast is a popular meal-delivery diet that was developed by a doctor to help his patients lose weight fast. Since then, the program has been recommended by 20,000+ doctors and boasts an impressive #2 rank in U.S. News' list of the "Best Fast Weight-Loss Diets." So, will Medifast work for you?
No single diet is best for everyone, so let's look at how Medifast works plus learn from hundreds of user reviews to decide whether you should consider joining. (If you do, be sure to check out our coupons!)
Medifast Review: History | How it Works | Plan Options | Expert Ratings| User Reviews | Food | Weight Loss Results
---
Brief History of Medifast

What is Medifast? Back in 1980 when most of us were busy playing the newly released "Pac-Man" video game, Dr. William Vitale was busy creating a specially formulated meal plan to help his obese patients lose significant weight. His mission was to create a healthy diet that provided both fast initial weight loss and long term, sustainable results.
Dr. Vitale developed a meal plan that he called, "Medifast," which was nutrient-dense but very low in calories.
After achieving exciting results with his patients, Dr. Vitale soon made the "Medifast diet" available to the public. In the years since Medifast has never gained the fame that Pac-Man did, but it has helped tens of thousands of people meet their weight loss goals, and has been recommended by thousands of doctors.
*Medifast has a program that adds a personal coach called, Optavia.
---
How Medifast Works: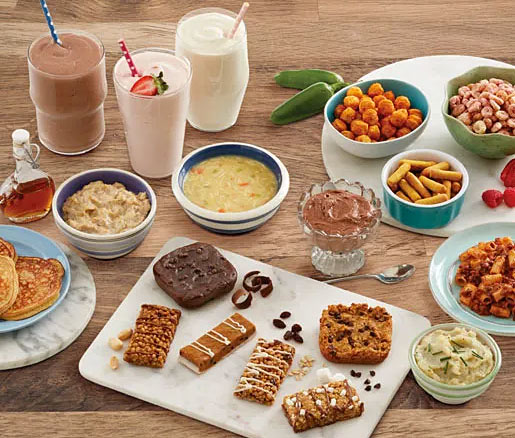 To understand how Medifast works, you need to understand how eating works. Let's look at the 3 types of food you'll eat while on the program:
Medifast Meals: The foundation of the program is the nutrient-dense meals including bars and shakes that are delivered to your door each month. These low-glycemic meals are fortified with vitamins and minerals so you can lose weight without sacrificing nutrition. Medifast meals are high in low-fat protein and healthy fiber to help you feel full and deter cravings.
Lean & Green Meals: Every day you'll also enjoy "real" meals consisting of 5-7 ounces of protein plus 3 servings of vegetables and 1-2 servings of healthy fats. Medifast provides simple guides for choosing these lean proteins and non-starchy green vegetables
Healthy Snacks: Medifast includes a healthy snack each day. They offer a variety as well as a list of healthy snack recommendations at the grocery store.
While on Medifast you'll eat one of these meals and snacks every 2-3 hours totaling a mere 1000 calories per day; that's only half the FDA's recommended allowance!
After just a few days following the program, your body should make the crucial switch from burning carbs to burning fat for energy. The result is sustained weight loss while preserving muscle tissue.
Need inspiration? Here's a positive and seemingly honest customer testimonial that we found online:

While Medifast has two plan options in an effort to accommodate those who are interested in fast weight loss and those who want more flexibility. Here's more about the two plans.
---
Medifast Has 2 Plans: Go!™ and Achieve
When you join Medifast you have two plan options, Go!™ and Achieve. Here's how they work:
• Medifast Go!™ Plan: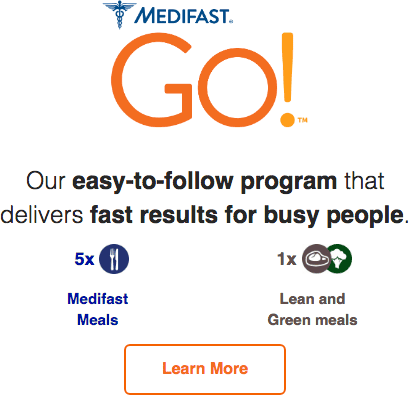 Formerly called the, "5 & 1 Plan," the GO plan offers faster weight loss results but is more restrictive. The Go! plan is most popular with busy people who want to lose weight quickly. A day of Go! includes:
5 Medifast meals
1 "Lean & Green" meal
Learn more about the Go! plan here
---
• Medifast ACHIEVE Plan: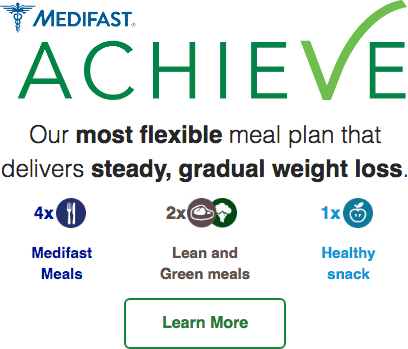 Formerly called, "Medifast Flex," the Achieve plan is their most flexible plan that offers steady, gradual weight loss. Each day on Achieve includes:
4 Medifast meals
2 "lean & green" meals
1 healthy snack
Learn more about the Achieve plan here
There are two levels of the Achieve plan: "Select," and "Complete." You'll pay more for the "Complete" kit, as it has more food variety, lean & green meals, and includes Essential1 Heart Health® and Digestive Health® supplements ($50 value)
The Medifast plan can also adapt to those with special nutrition needs, including diabetes, vegetarian, and gluten-free diets. They also offer a version of their program that includes coaching called, "Optavia."
---
• Which Plan Is Best for You?
To answer that question, consider both your weight loss goals and your own unique personality. Are you willing to sacrifice food variety for faster results?
Faster weight loss: If you are most concerned with losing weight quickly, then consider the GO plan
Flexibility: If the idea of eating more "real" grocery store food is appealing, then consider the ACHIEVE plan
Both of these plans include their monthly auto-delivery service called, "Medifast Advantage®." With Advantage you get a lower, promotional price at signup, plus future discounts, rewards, and free shipping.
You'll remain on either the GO or ACHIEVE plan until you meet your weight-loss goal, after which you'll transition to a maintenance phase called, "Thrive by Medifast™."
OK, now that we've talked about the basics of how the program works, let's talk about if it really works. To do so, let's look at expert ratings and studies, as well as customer reviews.
---
Expert Ratings:
Every year U.S. News asks a panel of experts to rank diets on a number of criteria. From those rankings, they publish a list of the "best diets," which Medifast consistently appears on. Here's how they score: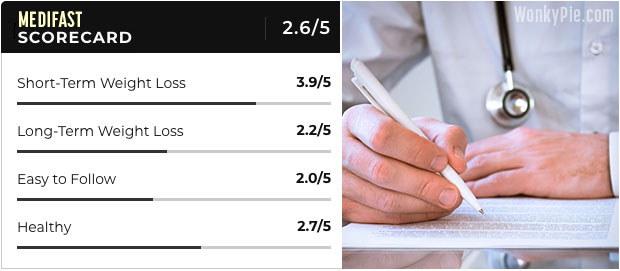 As you can see, Medifast gets very high marks for short term weight loss, but scores low for long-term weight loss, and easy to follow. Why is that?
These ratings probably reflect the fact that Medifast requires a significant diet and lifestyle change. The program asks users to eat more frequent, smaller meals including their bars and shakes. While this structured eating can produce successful short-term weight loss, a lot of people seem to have trouble staying motivated long-term.
---
Weight Loss Results:
Medifast's website doesn't mention a success rate, but doe state that "Medifast is safe and effective to do on your own whether you want to lose 15 or 120 or more pounds," so how much weight can you expect to lose?
what do the experts and clinical studies have to say about Medifast weight loss results
The average weight loss for Medifast customers on the "Go!" plan is 11 pounds over 8 weeks
Medifast (aka Optavia) is ranked #2 no the list of "Best Fast Weight Loss Diets"
Medifast is ranked #10 on the list of "Best Commercial Diets" behind other meal-delivery brands like The South Beach Diet and Nutrisystem
A 2015 study by Johns Hopkins Medicine found that: "Participants in low-calorie meal programs, such as Medifast, lost more weight than nonparticipants in trials lasting 4-6 months."
A study by the International Journal of Obesity compared Medifast to a conventional food-based calorie-restriction diet and found that Medifast resulted in greater weight loss after 1 year
A study by nih.gov concluded that: "In obese adults, a meal replacement diet resulted in significantly greater reductions in body weight and fat compared with a food-based diet for 1 year after randomization."
A study by Obesity Science & Practice found that Medifast was, "more efficacious than a self-directed reduced-calorie diet for weight loss"
OK, now that the experts have spoken, let's see how Medifast works for real customers.
---
Customer Reviews:
So, how do users rate Medifast? On Consumer Affairs, customers were asked to honestly rate their "overall satisfaction" of the diet. Here's how they rated the program: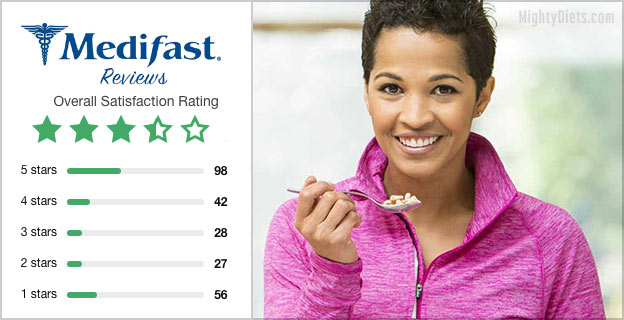 Positive ratings: 58% (4-5 stars)
Neutral ratings: 12% (3 stars)

Negative ratings: 30%

(1-2 stars)
So, in effect when these customers were asked whether Medifast works, 57% said, "yes," and were satisfied. The other 43% weren't thrilled or had a negative review, often complaining that Medifast doesn't work long-term.
Here's how Consumer Reports readers rated Medifast: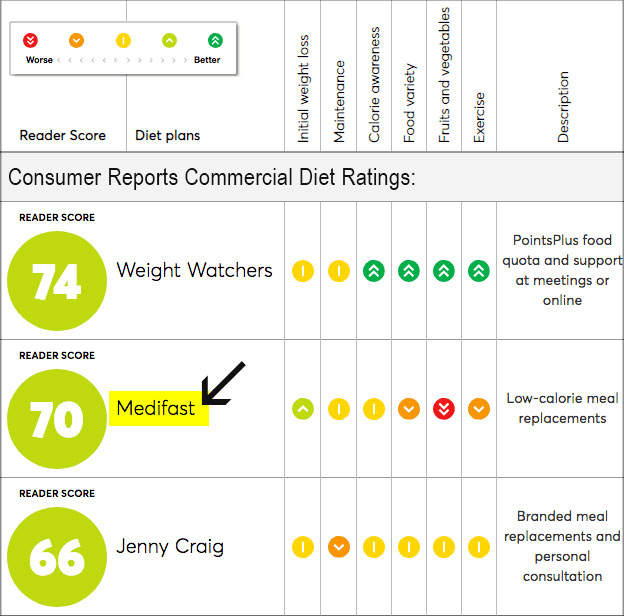 However, Medifast claims on their website that "more than 3 out of 4 customers said it was effective," and that their own survey concluded that, "8 out of 10 customers surveyed said the Medifast Plan fit their lifestyle."
So, why is Medifast rated lower on Consumer Affairs? When it comes to diets, people who had a negative experience seem to be more likely to quit and write a bad review than customers who were satisfied and stayed on the diet. That's ok, though, criticism is productive, and there's a lot to learn from complaints and bad reviews!
---
• Bad Reviews: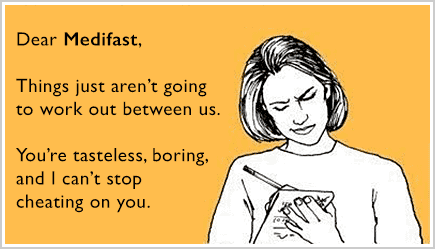 Sometimes the negative reviews for a diet or weight loss program are the most interesting and helpful. Why did it fail? Why do half the people on the diet eventually quit?
Here are the top 3 complaints from bad customer reviews:
Doesn't Work Long-Term: Medifast scores relatively low for "long-term weight loss," getting a score of 2.2/5 from U.S. News
Not enough "real" food: Most Medifast meals are shakes, bars, or just add water. Some users end up quitting because they don't like the taste of the food and miss eating more conventional meals
Too expensive: With a cost of $15+ per day, the price is relatively high. Even though Medifast meals replace most of your current meals, you'll still need to supplement their meals with some groceries
Many people turn to Medifast for fast weight loss. While it usually delivers, reviews support the idea that people often tire of the structured menu and yearn for real food again. Others quit after reaching their goal weight but may gain the weight back after returning to old eating habits.
Other things that customers complain about in reviews are that there isn't enough variety on the menu and that you are encouraged to not drink alcohol. With this diet, you have to be willing to give up menu freedom for fast weight loss, or it won't be effective or enjoyable.
Customer review: "If I want to just drop 30 lbs on a diet, then it's good to do Medifast. But as far as being on it long term and maintenance, I do not think it's very good." – Edna, Memphis, TN
However, most user reviews for Medifast are positive, so let's look at what people like most about it.
---
• Good Reviews: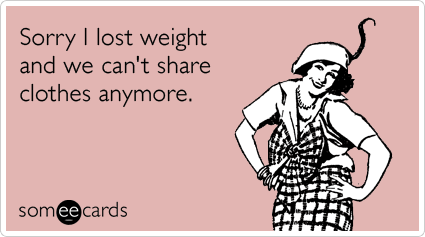 The world of commercial diets is highly-competitive, so Medifast must be doing something right to still be in the game after 30+ years and thousands of doctor recommendations. Here's what users frequently mention in positive Medifast reviews:
Fast initial weight loss: Medifast's biggest strength is quick weight loss, and it is ranked #2 in "Best Fast Weight Loss Diets" by U.S News & World Report
Nutritious: The original goal of this diet was to create the elusive quality of being low in calories but high in nutrients, which they seem to have achieved
Structured & Simple: If you follow the Medifast Plan, the math says that you are going to lose weight. Customers like the fact that there's no need to count carbs, calories, or points, making it a good potential choice for the 50% of people who say they "hate to cook"
Other Diets Didn't Work: Medifast is a popular diet choice for certain people, including obese and diabetics, who have already tried other diets unsuccessfully and become frustrated.
Tip: Medifast offers hope for people who yearn to live a healthy lifestyle, and are willing to accept menu limitations to bring order to back their lives. In fact, Rod Tidwell (Jerry Maguire) Might say that people trying Medifast, "have been to the puppet shows, and have seen the strings."
A number of customer reviews also mentioned enjoying the support and encouragement they got from others in the Medifast Community online and from helpful customer support. Several reviewers mentioned that the convenience of tracking meals and exercise through their FitBit was a plus.
Customer Review: "I lost 50 pounds and my husband lost 90. So, it was very good. But lately, I was out of control. In order for Medifast to work, it's helpful to make losing weight the most important thing, and it should take priority over everything." – Milena, Rampa, Fl
You can see more testimonials on their site, and find a lot of positive quotes in online reviews:
---
Medifast Food:
Medifast doesn't score highly for their food, and you might just call it "adequate but effective." Most Medifast Meals are shakes, bars, and "just add water" meals that fall far short of a meal from the Olive Garden. (At 1900 calories, maybe the Olive Garden's Fettuccine Alfredo might be the reason you're here in the first place!?)
Anyway, while their packaged food is uninspiring, the daily "lean & green" meal(s) is your chance to eat something special.
Tip: There are also a number of recipes for Medifast-friendly meals that you can make on your own on their blog found here
You can find more information for all of their food and meals on the Medifast1.com website including nutritional facts, (carbs, protein, fat, calories, etc) customer reviews, and ingredients: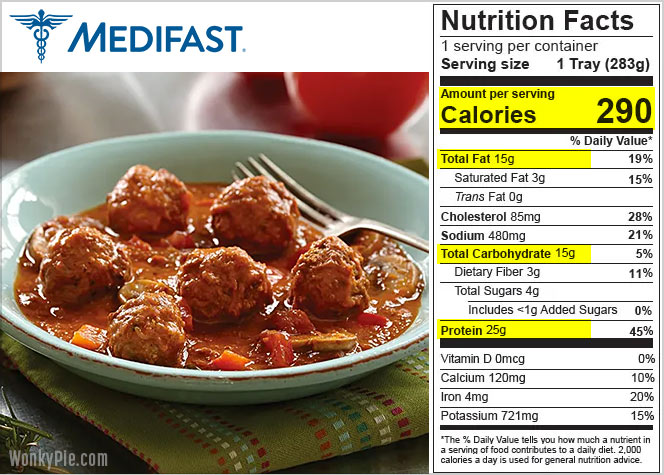 So what does a day of food look like on Medifast? Here's a sample menu:
• Sample Menu: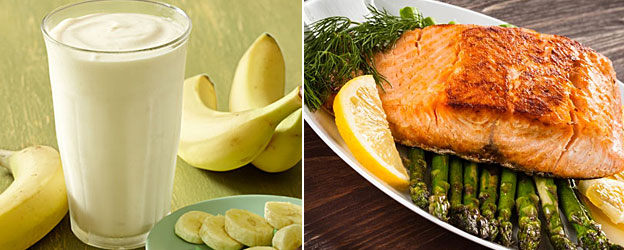 What does a typical day of meals look like when you're on Medifast Flex? Here are sample menus:
Sample Menu: (Day 1)
Breakfast: Maple & Brown Sugar Oatmeal*
Mid-Morning: Pineapple Mango Smoothie*
Lunch: Ziti Marinara*‡
Mid-Afternoon Snack: Peanut Butter Crunch Bar*
Dinner: (recipe) Chicken Stir-Fry w/ Broccoli & Red Peppers ‡
Sample Menu: (Day 2)
Breakfast: French Vanilla Shake*
Mid-Morning: Fruit & Nut Crunch Bar*
Lunch: Vegetable Chili*‡
Mid-Afternoon: Cheese Pizza Bites*
Dinner: (recipe) Grilled Salmon w/ Asparagus ‡
*Medifast meals
‡ Lean & Green meals
Tip: For lean and green meals that you can make on your own, you'll find lots of recipes on their blog here
---
In Summary:
Medifast scores highly in expert ratings and user reviews for "fast weight loss" but lower for "long-term weight loss."
This is probably because the diet involves food restrictions and requires a drastic change in your eating habits. It's also relatively expensive. (although you may be spending more on food than you realize!)
The Medifast diet is not for everyone. If cooking or eating "real food" with menu limitations is important to you, then Medifast might not be a good fit. However, if you've tried the DIY diets and apps without success, then the structure and restrictions of Medifast may be beneficial.
Metaphor: Think of it this way: You're planning to climb a mountain. It's not easy, so you need good gear and a map, and you know the food won't be great. However, the personal achievement and view from the summit is worth it. That's what Medifast is like.
Thinking of trying Medifast?
Here's today's best offer for Medifast Go!™

---
Medifast Alternatives:
There is no single diet that works for everyone, so be sure to compare Medifast against other popular diets like:
Nutrisystem – (Coupons) The most popular meal-delivery diet
South Beach Diet – (Coupons) Low-carb, keto-friendly meal delivery diet
Weight Watchers – Online/app-based or add meetings
Jenny Craig: The top-rated meal-delivery diet, but very expensive!
---
Your Medifast Review? If you have tried the Medifast diet, please rate it and leave your own review below: