Does Noom sync with FitBit? Yes, Noom syncs with a number of popular health and fitness apps including FitBit. When you sync Noom and FitBit, Noom will track your step data imported from FitBit. However, you should know that this data may be delayed up to several hours on your Noom app.
If you have an iPhone (iOS) or Android and would like to connect FitBit to Noom, here's how, plus what to do if Noom and FitBit are not syncing:
---
How to Sync FitBit and Noom (iPhone or Android)
It's easy to sync Noom with FitBit. Here's how:
Open the Noom App
Go to Home > Settings
Under Apps & Devices choose Connect Additional Devices
Next to the FitBit logo click Connect
Log in to your FitBit account and sync with Noom and enable permissions if prompted
Go to Settings > Apps & Devices > Choose Steps Data Source and select FitBit
Here's what that looks like on an iPhone, although Android looks very similar: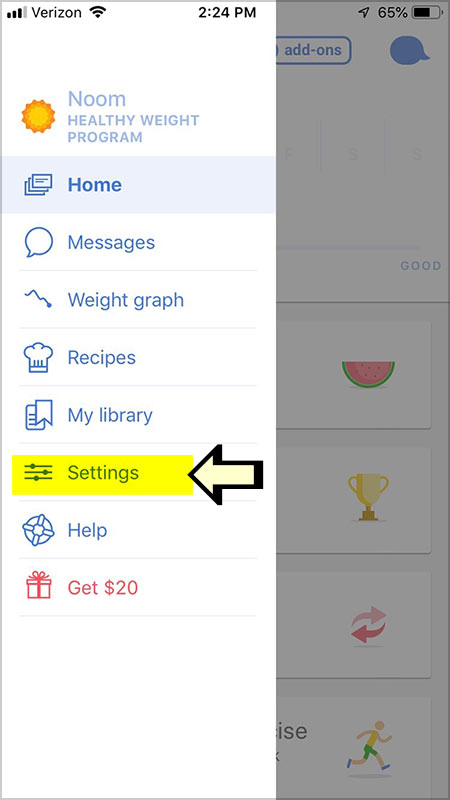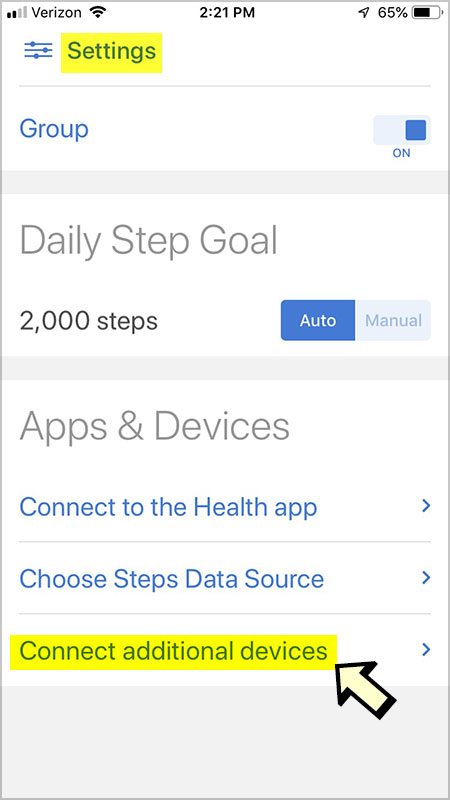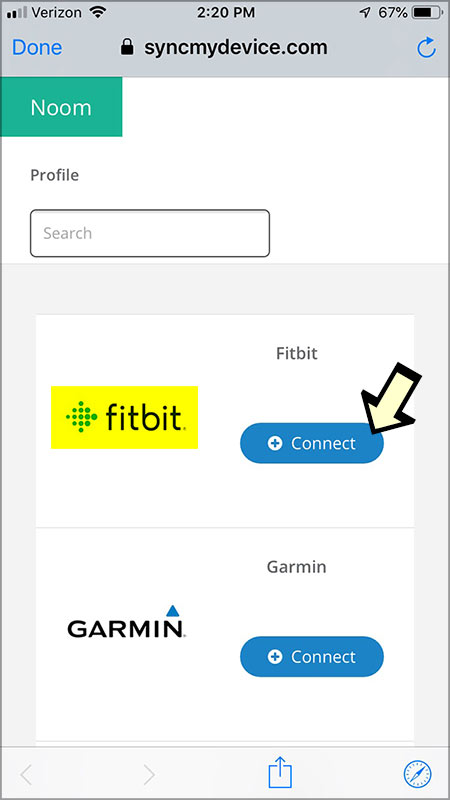 *While Noom does sync and track step data from fitness trackers like FitBit, other data recorded in Noom such as weight, blood pressure, and blood glucose will not show up in your FitBit or other health and fitness app.
---
Noom and FitBit Not Syncing?
If your steps are not syncing, you should first verify that they are still connected. To do so go to Settings > Apps & Devices > Choose Steps Data Source and make sure FItBit is selected.
Tip: Accessing Noom from a secondary device such as an iPad at the same time as your iPhone can also cause FitBit to disconnect from Noom.
If you still have trouble syncing Noom and FitBit, see Noom's troubleshooting page about that issue here.
Thinking of signing up for Noom? We have an exclusive free trial as well as discount codes here:
You can also read more about Noom in our review, including how much it costs. If you are considering Weight Watchers, we compare Noom and WW here.