Noom vs. Lose It! – Noom and Lose It! are two hot weight loss apps, but which one is better? Really, it's more of a question of which app is best for your unique personality, budget, and weight loss goals. Let's compare Noom versus Lose It features and cost to decide which might be better for you.
---
About Noom: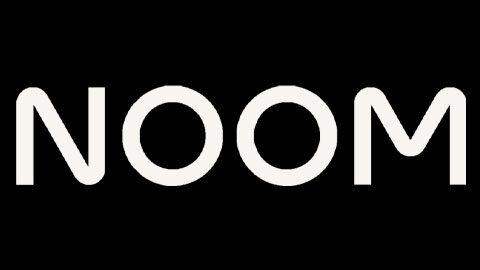 Here's more about how Noom Works:
Personalized coaching: Unlike Lose It!, Noom relies on personalized coaching to help users achieve their weight loss goals. Each user is assigned a coach who provides daily guidance and support.
Behavioral change: Noom focuses on changing users' behavior by helping them establish healthier habits and thought patterns.
Food logging: The app allows users to easily log their meals and snacks and track their calorie intake.
Exercise tracking: Noom allows users to track their physical activity and monitor their progress towards their fitness goals.
Goal setting: Like Lose It, Noom allows users to set weight loss goals and track their progress towards those goals.
Community support: Noom offers a larger community feature than Lose It where users can connect with other users for support, motivation, and accountability.
Educational resources: Noom provides educational resources on nutrition, exercise, and healthy habits to help users make informed decisions about their health.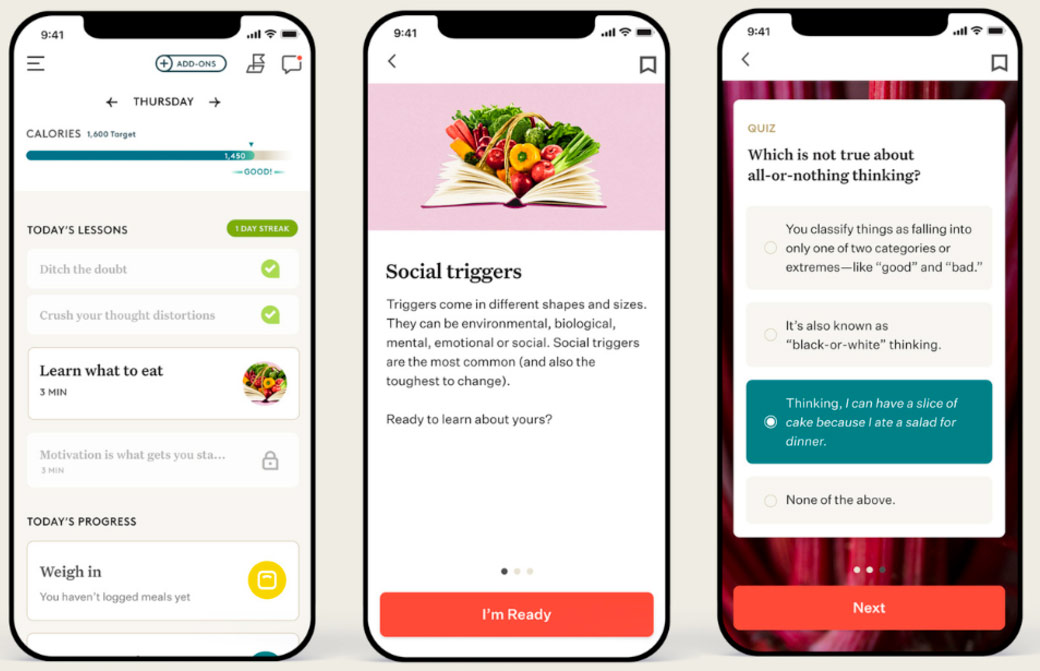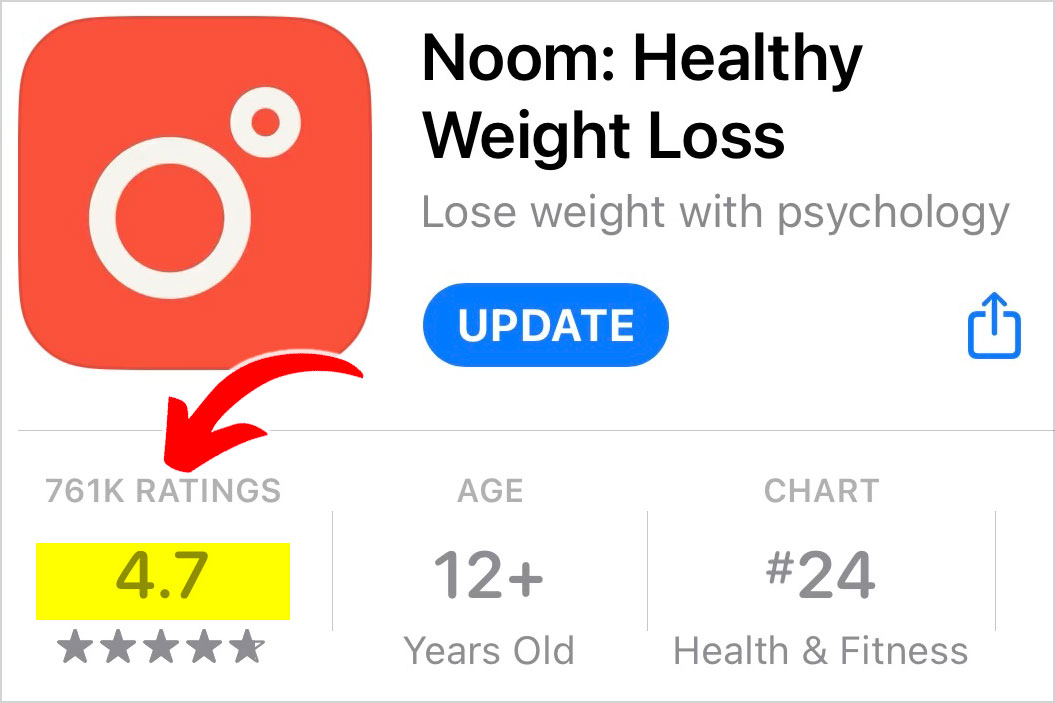 Essentially, Noom uses coaching plus tracking and resources to encourage positive behavioral change which results in weight loss. Learn more by starting with a free assessment at noom.com.
Now, let's look at how the Lose It! app works.
---
Lose It! App:
"Set goals, track your food, lose weight."
Lose It! is a minimalist approach to weight loss based on counting calories, which is attractive to a lot of busy people.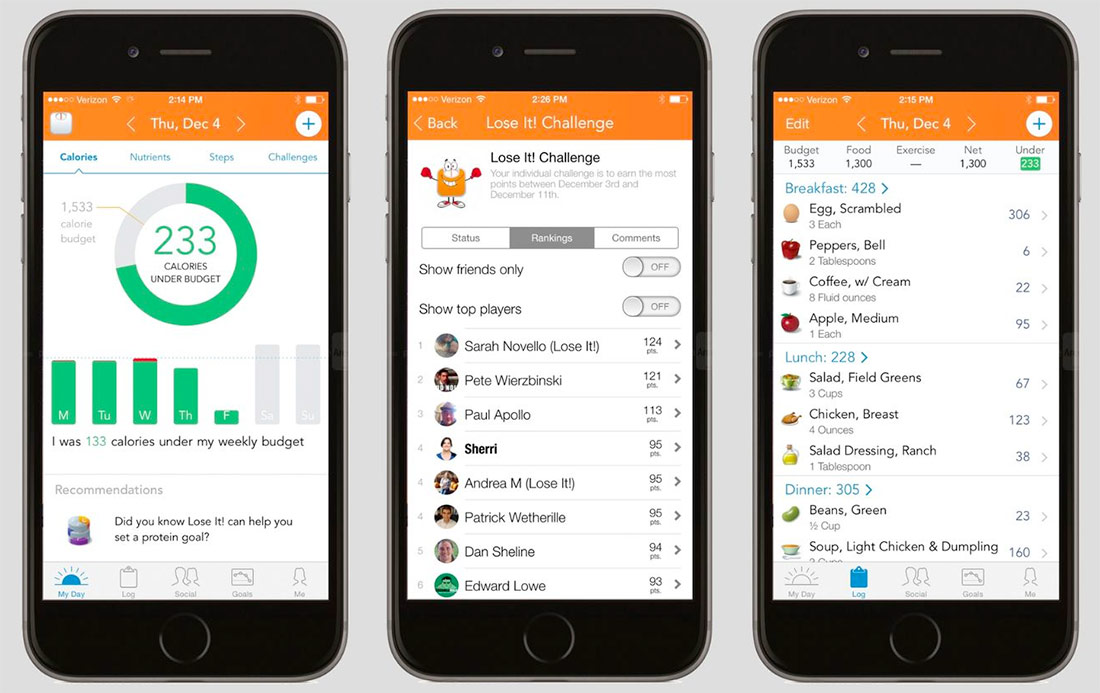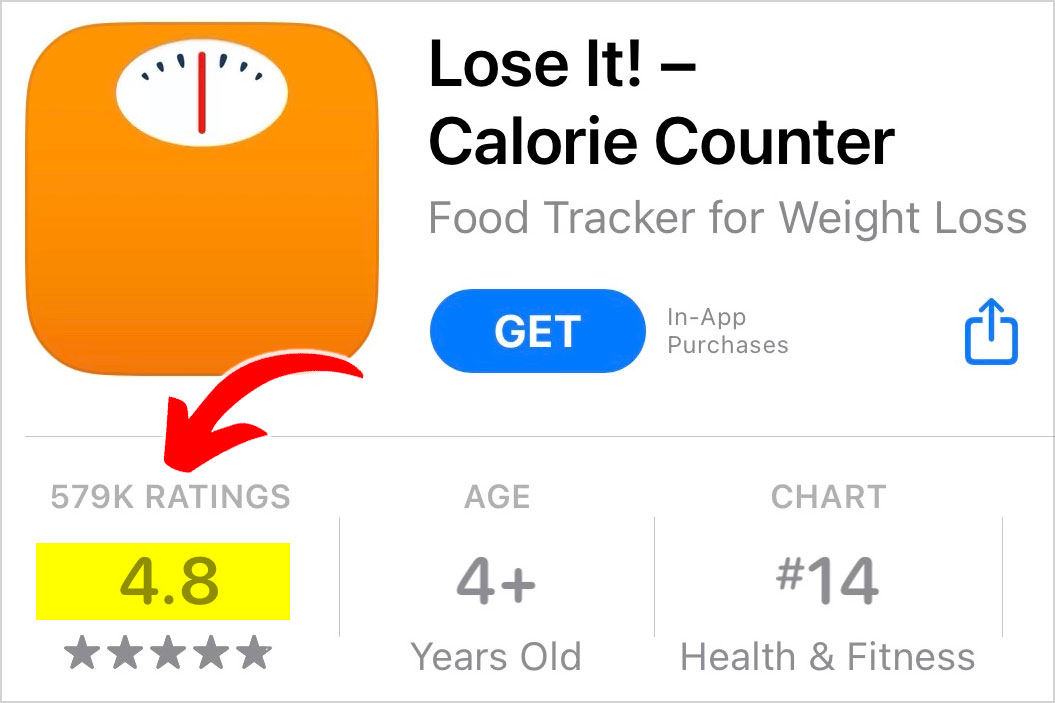 Here are the top features of the Lose It! app:
Food logging: Like Noom, The Lose It! app allows you to easily log your meals and track your calorie intake, which is the most important aspect of the program.
Barcode scanner: With the app's barcode scanner, you can quickly scan the barcode on a food item to log it in your diary.
Nutrient tracking: In addition to tracking calories, Lose It! also tracks your intake of macronutrients like protein, carbs, and fat.
Exercise tracking: Similar to Noom, the Lose It! app lets you track your workouts and monitor the number of calories you burn including integration with Apple Health and Google Fit.
Goal setting: You can set weight loss goals and track your progress towards them over time.
Community support: LoseIt and Noom both have a social feature that allows you to connect with other users for support, motivation, and accountability.
Personalized recommendations: Like Noom, Lose It! provides personalized recommendations based on your activity level, goals, and dietary preferences to help you make healthier choices.
Now that we've looked at the features of each weight loss app, let's look at the price which is an important factor in comparing Noom vs. Lose It.
---
Noom vs. Lose It Cost Comparison:
Noom: Most people start with the free trial then join Noom for $169 per 4-month billing cycle. If you commit to a longer period of time, the cost per month drops significantly.
Lose It!: There is a free version but the full-featured Lose It Premium app costs $40 per year
It's easy to say that Lose It is the winner when it comes to a price comparison, but Noom includes personal coaching as an important part of their program. Paying hundreds of qualified coaches is expensive, and this is why Noom costs more than Lose It.
---
Which Is Better: Noom or Lose It?
Both Noom and Lose It have an impressive 4.8/5 star-rating on the App Store. However, in deciding which weight loss app is better I once again come back to the question of, which is better for YOU?
They say that a good weight loss program can help you lose a sustainable 1-2 pounds per week, so it's all about how Noom and LoseIt! can get you to your goal and then keep you there.
Lose It is essentially built around counting calories while Noom employs wellness coaches as the keystone of their program based on positive behavioral change.
If you are the kind of person who would prefer a fitness routine of jogging and self-motivated workouts, then a cheaper, minimalist program like Lose It! might be a better fit than Noom.
Conversely, if you benefit from human encouragement and accountability, then Noom's coaching and robust program might be a good investment even though it's more expensive.
If possible, try to look beyond the cost difference of Noom and Lose It when making your decision. After all, what is the value of a cheap, or even free program if it doesn't work for you?
Tip: If you like aspects of both Lose It and Noom, consider the top-rated Weight Watchers Core (Digital) Plan (coupon here) which is cheaper than Noom but offers more resources than Lose It.
If you landed on this page, then you are on the right track as both of these weight loss programs are highly-rated and encourage a healthier lifestyle.
Related: WW vs. Noom
Thanks for stopping by Wonky Pie!