Noom and Nutrisystem are both popular weight loss programs, but they have very different approaches and features. Essentially, Nutrisystem is a structured meal-delivery program that tells you what to eat and when. Noom is an app-based DIY program focused on long-term results through positive behavioral change.
In comparing Noom vs Nutrisystem, let's look at a brief summary of how they work plus five significant differences between the two programs:
---
About Nutrisystem:

Nutrisystem is a structured meal delivery program designed to help individuals lose weight by providing portion-controlled, calorie-restricted meals and snacks. It aims to simplify the weight loss process by offering convenient, pre-packaged meals that take the guesswork out of meal planning and portion control. (all coupons)
---
A Word About Noom: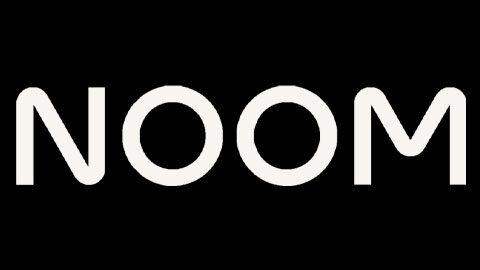 Noom is a behavior change program that combines psychology, education, and tracking tools to help individuals develop healthier habits and achieve sustainable weight loss. It focuses on promoting mindful eating, providing personalized coaching, and fostering a supportive community for users to engage with during their weight loss journey. (all coupons)
Now, let's compare Noom and Nutrisystem by looking at 5 key differences.
---
1. Approach and Philosophy:
Nutrisystem and Noom have very different philosophies.
Noom is a behavior change program that focuses on creating sustainable, long-term habits. It combines psychology, education, and tracking tools to help users make healthier choices and develop a positive relationship with food.
Nutrisystem is a structured meal delivery program that provides pre-packaged meals and snacks. It aims to simplify weight loss by offering portion-controlled, calorie-restricted meals that are designed to promote gradual weight loss.
---
2. Flexibility and Personalization:
Noom is more flexible than Nutrisystem and there are no forbidden foods. However, if you don't like to cook, Nutrisystem's convenient heat-and-eat meals might be appealing.
Noom offers more flexibility in food choices, allowing users to eat a wide variety of foods while promoting moderation and mindful eating. It provides a personalized approach by assigning users to a coach who provides guidance and support.
Nutrisystem provides pre-packaged meals and snacks, which limits the flexibility to choose your own food. While they offer various meal plans, the options are predetermined and may not cater to specific dietary preferences or restrictions.
---
3. Tracking and Accountability:
Tracking is an important difference when comparing Nutrisystem versus Noom.
Noom emphasizes DIY tracking daily food intake, exercise, and weight through its app. It uses a color-coded system (green, yellow, and red foods) to help users make healthier choices and stay accountable to their goals.
Nutrisystem's structured meal plans eliminate the need for tracking individual meals. However, they provide guidance on portion control and offer tools to track progress, such as a NuMi app for logging food, water intake, and activity.
---
4. Support and Community:
One of the biggest differences between Nutrisystem vs Noom is that Noom offers support and accountability through personal coaching from a trained wellness professional.
Noom places a strong emphasis on community support. Users can connect with other members through group discussions and forums, providing a sense of accountability, motivation, and encouragement.
Nutrisystem offers some support through its website and resources, but it doesn't have the same level of community interaction as Noom. Support primarily comes from the Nutrisystem team and the option to reach out to dietitians or counselors.
*Related: WW vs MyFitnessPal
---
5. Noom vs. Nutrisystem Cost:
Another significant difference in Noom vs Nutrisystem pricing is that Nutrisystem includes food and is therefore much more expensive.
Noom operates on a subscription-based model, and the cost varies depending on the length of the subscription. The price can range from around $20 to $59 per month, depending on your billing cycle and today's promotion, but you'll have to buy all of your own food.
Nutrisystem offers several meal plan options with varying prices. The cost generally ranges from around $9 to $12 per day, depending on the specific plan and any ongoing promotions. Additional expenses may include grocery items for side dishes and fresh produce.
You can save money on both of these plans if you are shrewd and use a coupon. We post the best Nutrisystem deals here and usually have several Noom promo codes listed here.
---
Noom or Nutrisystem: Which Is Better?
It's important to note that individual preferences and goals should guide the choice between Noom versus Nutrisystem. While Noom focuses on behavior change and personal accountability, Nutrisystem provides the convenience of pre-packaged meals.
So, if you don't like to cook and convenience is most important, then Nutrisystem or Factor 75 might be better for you. If you don't like the idea of heat-and-eat meals and prefer menu freedom, then Noom or even WW might be a better choice.
In comparing Nutrisystem vs Noom consider your unique personality, lifestyle, and weight loss goals when deciding which app-based weight loss program is best.
*Related: Compare Noom vs Weight Watchers or Noom vs MyFitnessPal
Thanks for visiting Wonky Pie!