Is Noom better than Weight Watchers? Noom and Weight Watchers (WW) are both popular app-based weight loss programs that offer a range of tools and resources to help individuals lose weight and make healthier lifestyle choices.
The two wellness programs are similar in a number of ways, and Noom has been called, "Weight Watchers for Millenials." However, there are some key differences between the two wellness programs that may make one a better fit for certain individuals than the other.
Are you thinking of joining one of these two highly-rated weight-loss programs? Let's compare Noom versus Weight Watchers to decide which one might be better for your unique personality and weight loss goals and budget.
Noom vs WeightWatchers: About WW | About Noom | Ratings | Similarities | Differences | Compare Cost | Which Is Better?
---
Before comparing WW and Noom, here's a bit about how the two programs work plus their best signup promotion now.
1. About WW: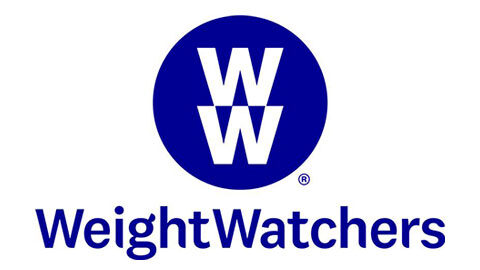 Weight Watchers is a popular and flexible app-based weight management program that has helped millions of women and men lose weight since 1963. WW assigns point values to foods based on their nutritional content, encouraging members to stay within their daily point allowance to create a calorie deficit.
The WW program promotes balanced eating and offers a wide variety of foods, making it adaptable to different preferences and lifestyles. Weight Watchers emphasizes gradual, sustainable weight loss and supports long-term wellness through a focus on healthy habits and positive relationships with food plus optional in-person workshops for more support.
---
2. About Noom: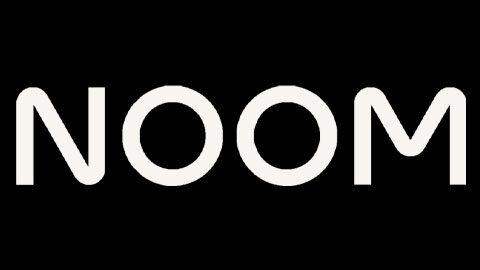 Noom is an app-based weight loss program that combines technology with psychology to help users make healthier choices. It offers a personalized approach, using an app to track food and exercise, and provides support from coaches and the community.
Noom's unique feature is its focus on the psychology of eating, helping users understand and change their habits. It aims to create long-lasting lifestyle changes rather than quick fixes, making it a user-friendly choice for those looking to improve their overall well-being.
Now, let's look at ratings from health experts and customers to see how WeightWatchers and Noom compare against each other.
---
3. Noom vs. WW Ratings:
Which is rated higher, Noom or Weight Watchers? Both Noom and WW are highly-rated heavy-weight (lightweight?) apps with tracking tools and support to help you reach and sustain your weight loss goals.
Here's a comparison of their average ratings from a panel of health experts at U.S. News: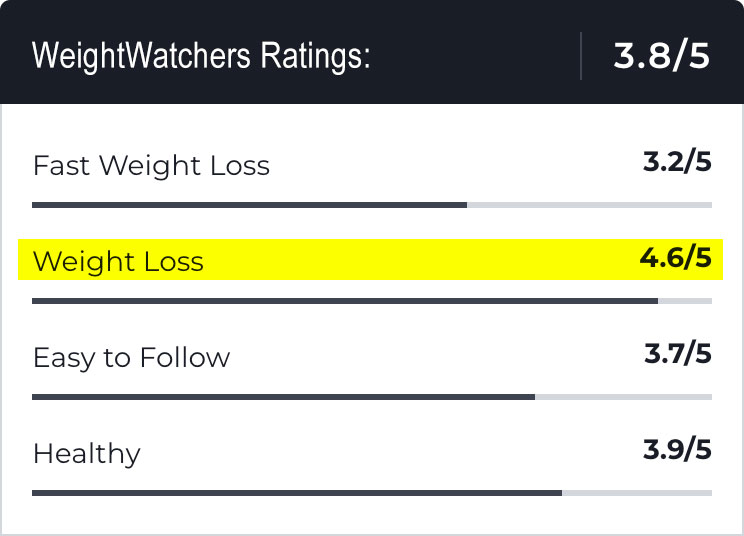 As you can see, experts rank them both well in the all-important "long-term weight loss" category and they don't have any obvious weaknesses elsewhere.
To see what customers think, check out the impressive ratings for both WW and Noom on the App store: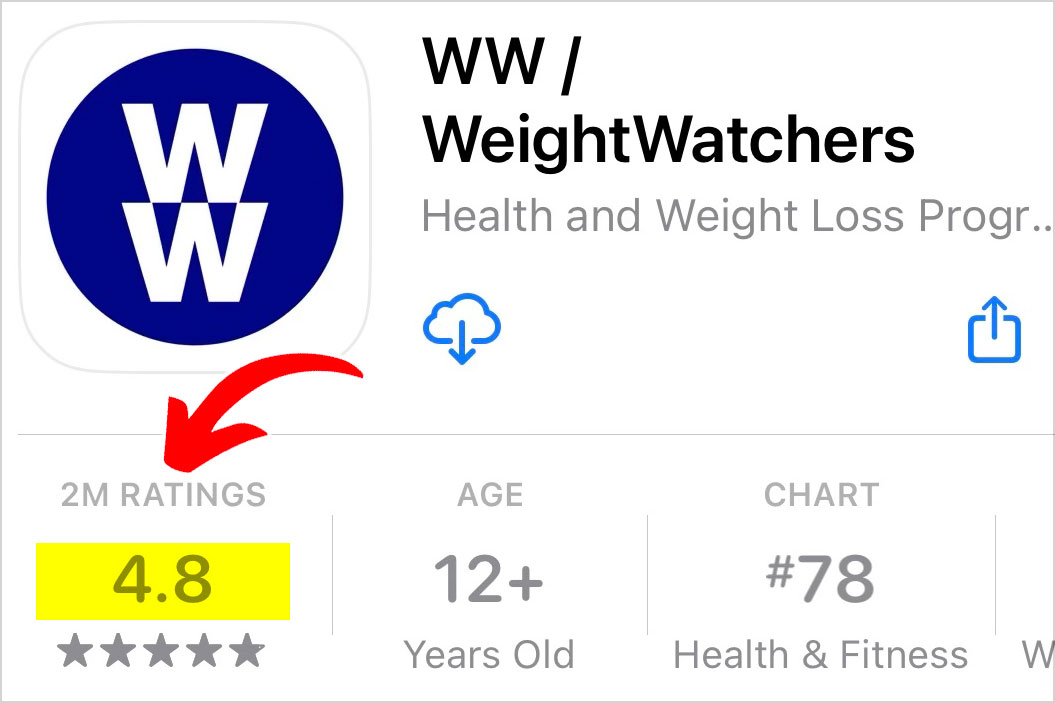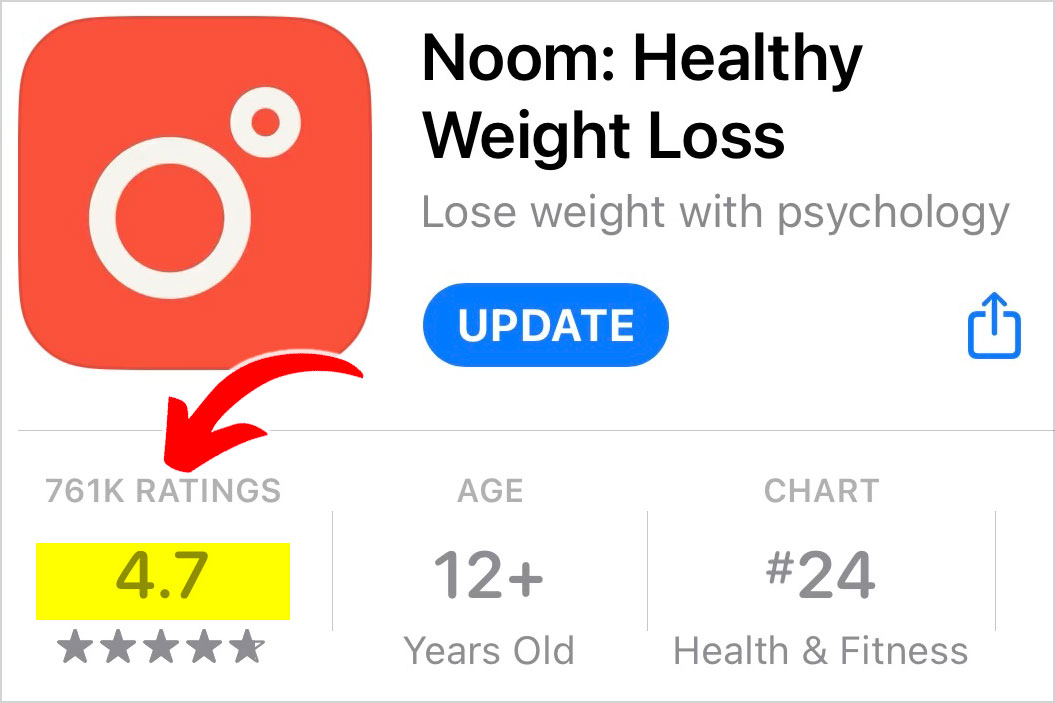 Millions of customer ratings support the idea that both WW and Noom are great weight loss programs, although Weight Watchers is rated slightly higher with 4.8/5 stars.
---
4. Similarities:
How are the WeightWatchers and Noom programs similar? Here are 5 similarities:
Both Noom and Weight Watchers (WW) use a variety of app-based tools and resources like recipes to help users achieve their weight loss goals. For example, both Noom and WW offer personalized meal plans, exercise recommendations, and tracking tools to help users monitor their progress.
Both Noom and WW have a strong focus on education and helping users learn about healthy lifestyle choices. For example, Noom provides users with a range of articles, videos, and quizzes to help them learn about nutrition and behavior change, while WW offers a variety of resources such as workshops, guides, and a mobile app to help users learn about healthy eating and how to make smart food choices.
Both Noom and WW stress the importance of support from the community and/or coaching.
Both Noom and Weight Watchers are designed to be sustainable long-term solutions for weight loss, rather than short-term "quick fixes." Both diets say you can expect to lose about 1-2 pounds per week by adopting healthier habits instead of restricting your diet or skipping meals.
Both Noom and WW are evidence-based and have scientific research studies to back their program's efficacy and sustainability to help individuals in their weight loss journey. There are no magic diet pills here. Both WW and Noom are gimmick-free diets with large user bases, passionate social media following, and thousands of positive reviews and testimonials.
While Weight Watchers and Noom share a lot of similarities, the two programs are different in a number of significant ways.
---
5. Differences:
What's the difference between Noom and Weight Watchers? Here are key differences between the two programs.
Approach to weight loss: One of the key differences between Noom and WW is the approach they take to weight loss. Noom is based on the idea of "behavioral change" and aims to help users develop healthier habits by understanding and changing their underlying psychological factors related to food and exercise. WW, on the other hand, is based on the concept of "points" in which foods are assigned a point value based on their calorie, fat, and fiber content, and users are given a certain number of points to spend each day.
Cost: Another difference between Weight Watchers vs Noom is the cost, and that's due to the role of personal support in the form of coaching and meetings. At around $40 per month, Noom is about the same cost as the WW Premium Plan which includes meetings and coaching. However, WW offers a less-expensive "Core" version of their program without coaching and meetings at about half the price after promo code.
Community and support: WW has a strong focus on community and offers digital, in-person, and virtual options to connect with other users, as well as optional meetings. Noom also includes a support system, with 24/7 access to certified coaches, and a community forum with other users but its approach is more personalized and focused on individual behavior change.
Another difference in comparing Noom vs. WW is that you could argue that Noom offers a more comprehensive wellness program than the digital-only WW Core Plan. Unlike WW, Noom adds exercises plus bite-sized daily lessons on stress, sleep, and other mental health elements to their program.
The cost difference of Noom and WW is an important consideration, too.
---
6. Cost Comparison:
Which costs more, Noom or WW? Noom only offers one plan option and it costs about $42 per month. That's almost twice the price of the WW Core (digital-only) Plan priced at $23 per month, but less than WW Premium with workshops (meetings) that costs about $54 per month.
Essentially WW Core Plan is a DIY approach, so if you want more personal support and guidance, consider paying more for Noom or the WW Premium plan with workshops (meetings).
So, are Noom and WeightWatchers both worth the money? Let's compare customer ratings to see what people think of these popular weight loss apps.
---
7. Which is better, Noom or Weight Watchers?
It's not possible to conclude that one of these two programs is better for everyone than the other so we should probably ask, "is Noom or WW better for YOU."
While Noom generally attracts a younger customer base, WW has evolved over the years and both programs offer superior tools, resources, and a supportive community for members of all ages from their user-friendly apps.
In deciding whether Noom or WW is better for you, I think it comes down to the level of support you want. Coaching is an integral part of Noom while Weight Watchers makes in-person meetings optional. However, WW is the only one with an inexpensive digital-only Core Plan at half the price of Noom.
If personal support in the form of coaching and/or meetings is important to you, then both Noom and WW Premium should be good options.
However, if you don't need that added support and prefer more of a DIY approach to weight loss, then the cheaper WW Core Plan might be better for your budget than Noom.
---
Want to Try WW or Noom?
Choosing which diet to follow is often a difficult decision, and you'll get conflicting answers from customers about whether Noom or WW is better. However, both Noom and WW offer the chance to try their programs for free before joining.
If you do try WW (coupons) or Noom (coupons) and don't love the program, just quit before the trial period ends and then consider trying the other program. Both Noom and WW are relatively inexpensive, so you can try both app-based wellness programs for a couple of months without spending much money.
*Featured wellness coupons and deals: Byte $200 off, Try Noom Free, Factor 75 Meals, Adam and Eve 50% Off
I hope you enjoyed our comparison of WW versus Noom. Thanks for stopping by Wonky Pie!