Have you tried Nutrisystem without success? They might be the top name in meal-delivery diets, but the program isn't a good fit for everyone. No single diet is compatible with everyone's unique personalities, lifestyles, and weight loss goals, so it's up to you to do your own research and imagine which one is best for you.
If you're looking for a program that is similar to Nutrisystem, you'll probably want to ask yourself a few questions to decide if the program is compatible with your needs.
What are your specific health and weight loss goals?
What do you like and dislike about Nutrisystem?
Are you looking to lose weight, improve health, or manage a medical condition?
Do you have any dietary restrictions or health concerns that need to be addressed?
Are you seeking a short-term or long-term solution for your dietary needs?
What is your preferred approach to weight loss and lifestyle change?
Do you prefer structured meal plans, meal replacements, or more flexible eating options?
Are you comfortable with tracking calories or points, or do you prefer a simpler approach?
Do you value one-on-one support, group interactions, or self-guided programs?
Do you think the diet sounds sustainable?
Can you realistically see yourself following this diet long-term?
Does the diet offer education and tools that will encourage healthier habits?
Is the diet adaptable to your lifestyle including social events, travel, and changes in routine?
What is your budget, and how much do you spend on food now?
---
What Do You Like About Nutrisystem?
If you are looking for a program like Nutrisystem, then there's got to be something you like about it. Or, maybe at $300+ per month, it's just too expensive?
The Nutrisystem program is based around the delivery of nutritious heat-and-eat pre-portioned, pre-packaged meals and snacks. This makes the program popular with people who value convenience, simplicity, and structure.
Have you tried Nutrisystem yet? If not, we have coupons on this page, plus here's the best promotion now:

---
Nutrisystem Alternatives:
Not a fan of Nutrisystem, but looking for a similar weight loss program?
We've put together a list of some good potential Nutrisystem alternatives that are similar programs but different in various ways.
Now, let's reflect on a few of those questions and look at some potential alternatives to Nutrisystem that may be a good fit for you.
---
1. WeightWatchers:
The Weight Watchers diet is a highly-rated, flexible app-based weight loss program that assigns point values to foods based on their nutritional content. Members are given a daily and weekly points allowance, encouraging mindful eating and portion control.
The program is like Nutrisystem but cheaper because it does not include food. WW emphasizes behavioral changes, healthier food choices, and physical activity. WW offers a supportive community, online tools, recipes, and optional in-person workshops.
WW promotes sustainable weight loss by encouraging lifestyle modifications rather than strict restrictions, making it suitable for those seeking a long-term approach to weight management.
Have you tried WeightWatchers? We have coupons, plus here's today's best deal: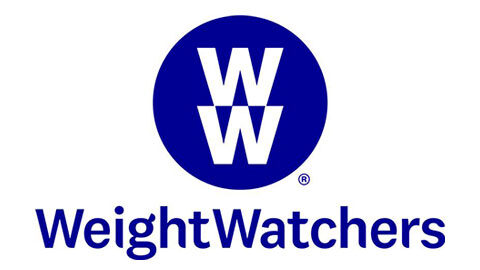 Do you like to cook? Weight Watchers is a good alternative to Nutrisystem for those who want more menu variety and don't need meal delivery. WW has a vibrant online community and can even work with a meal delivery service like Factor 75.
*Related: Nutrisystem vs. WW
---
2. Factor 75:
Factor 75 is a meal delivery service that provides chef-prepared, nutritionally balanced meals designed to support various health goals, including weight loss. The company emphasizes the use of high-quality ingredients and offers a customizable menu to accommodate dietary preferences such as paleo, keto, and dairy-free.
Like Nutrisystem, Factor 75 aims to simplify healthy eating by delivering ready-to-eat meals that align with specific dietary needs. It's a convenient option for those seeking a time-saving solution while focusing on consuming nutrient-dense foods to aid in weight management and overall well-being.
Thinking of trying Factor 75? We have promo codes, plus here's their best signup offer:

Unlike Nutrisystem, Factor 75 does not ask you to track your meals, exercise, or progress, so it's really not a diet. However, like Nutrisystem, the program is a convenient way to get healthy and delicious pre-portioned meals. Learn more about the program at factor75.com
---
3. Noom:
Noom is an app-based weight loss program that combines psychology-based strategies with a mobile app. It offers personalized coaching, daily lessons, and tracking tools to encourage behavior change and healthier eating habits.
Noom focuses on fostering a deeper understanding of your relationship with food and aims to promote sustainable weight loss. It's suitable for those seeking a supportive and educational approach to weight management, though success may depend on your commitment to tracking food and exercise on the app every day.
You can try Noom free for the first 14 days before your credit card is charged. Start with a free assessment below: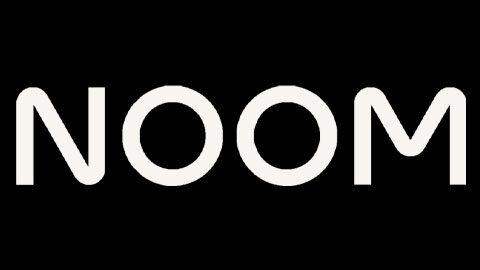 Noom is a good, cheaper alternative to Nutrisystem because it teaches healthy habits for sustainable long-term weight loss. However, unlike Nutrisystem, the Noom program does not provide food. Learn more at noom.com, or check out these app-based diets like Noom
---
4. BistroMD: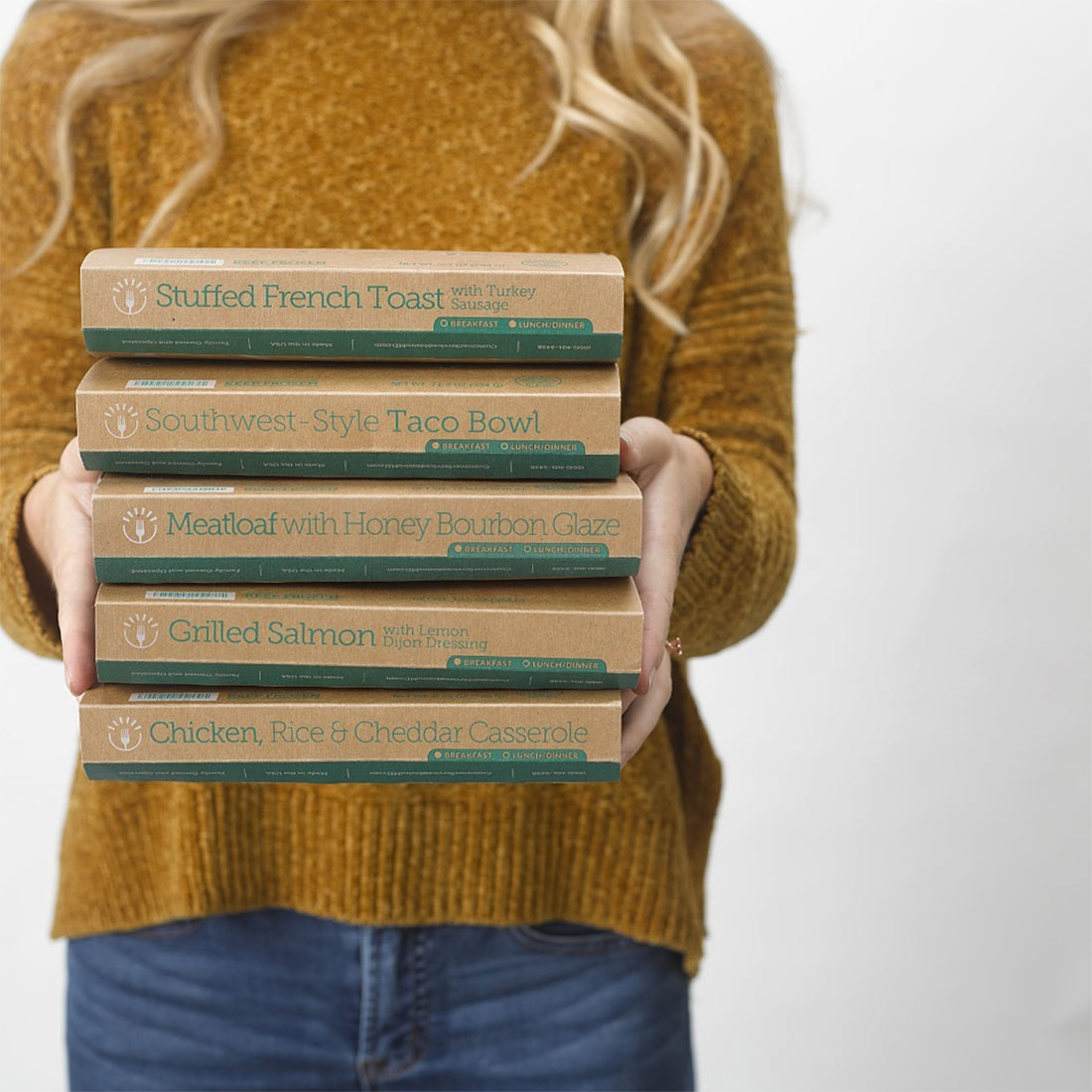 BistroMD is a weight loss program that provides chef-prepared, nutritionally balanced meals delivered to your doorstep. Tailored to individual needs, BistroMD offers various meal plans, including gluten-free, diabetic-friendly, and menopause-specific options. With a focus on high-quality ingredients and portion control, the program aims to facilitate healthy weight loss while saving time on meal preparation.
BistroMD combines gourmet cuisine with weight management, offering a convenient and structured approach to achieving weight loss goals.
BistroMD food is probably better than Nutrisystem but doesn't offer support in the form of coaching or an active community like Nutrisystem or WW.
Learn more about BistroMD here.
---
5. Jenny Craig: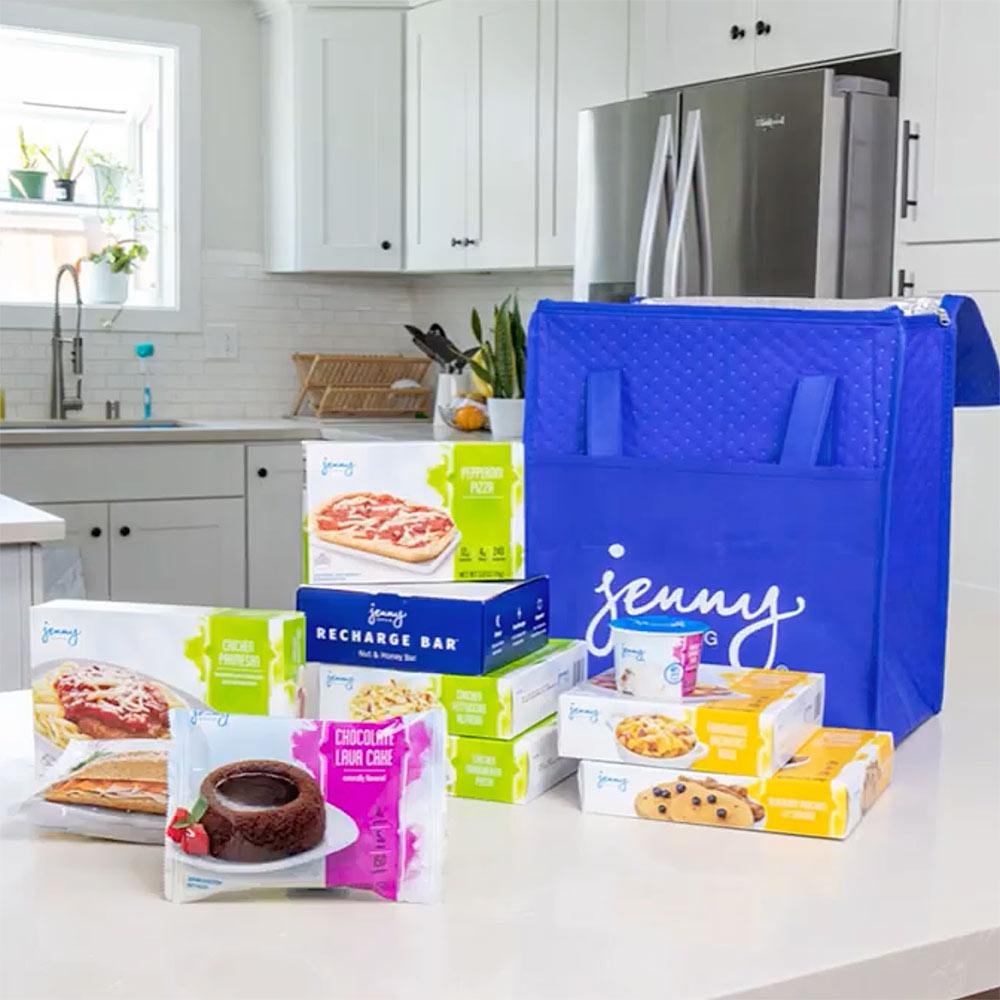 The Jenny Craig diet is a structured weight loss program that offers pre-packaged meals and personalized support. Participants receive portion-controlled meals, snacks, and desserts, along with guidance from a consultant.
The program emphasizes both food and behavior changes, helping individuals develop healthier eating habits and a balanced relationship with food. With regular consultations and a focus on accountability, Jenny Craig aims to provide a supportive environment for weight loss. It's a convenient option for those seeking guidance and ready-to-eat meals to aid in portion control and overall calorie reduction.
Jenny Craig is more expensive than Nutrisystem but still a good alternative for those who can afford it and like personalized support.
*Related: Jenny Craig vs Nutrisystem
---
6. Optavia (aka Medifast):
The Optavia diet is a structured weight loss program that focuses on meal replacements and coaching. Participants consume portion-controlled "fuelings" throughout the day, supplemented with one lean and green meal. These fuelings are designed to provide a controlled number of calories while ensuring adequate protein intake.
With the support of a coach, individuals work through various phases to learn about healthy habits and portion control. The program aims to create a calorie deficit for weight loss, but long-term sustainability and transitioning to regular foods require careful consideration.
Optavia is for people who are willing to make big sacrifices to lose a lot of weight, but there isn't much "real" food on the menu!
7. GOLO: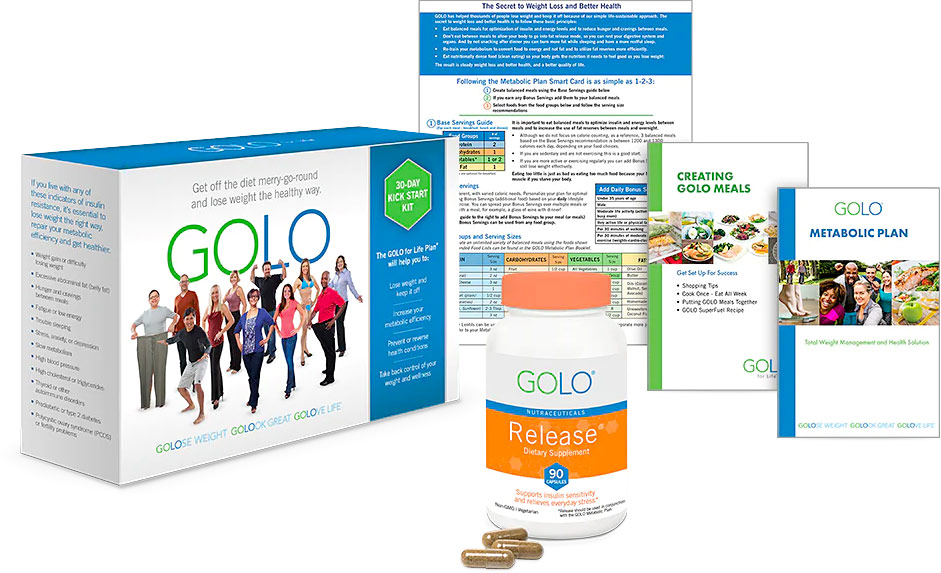 The GOLO diet is a weight loss program that combines their proprietary Release supplement with dietary changes, and lifestyle adjustments. GOLO focuses on maintaining stable blood sugar levels through a balanced eating plan, emphasizing whole foods and portion control.
The program includes a proprietary supplement aimed at supporting metabolism and insulin management. GOLO aims to promote gradual weight loss and improved overall health by addressing insulin resistance.
However, the effectiveness of its unique approach and the necessity of long-term commitment are factors to consider when evaluating its suitability for individual weight loss goals.
Do diet pills work? GOLO asks you to take their Release supplement every day and aims to teach you healthier habits. While it is a cheaper Nutrisystem alternative, GOLO does not provide any food.
*Related: Nutrisystem vs. GOLO
---
8. SlimFast: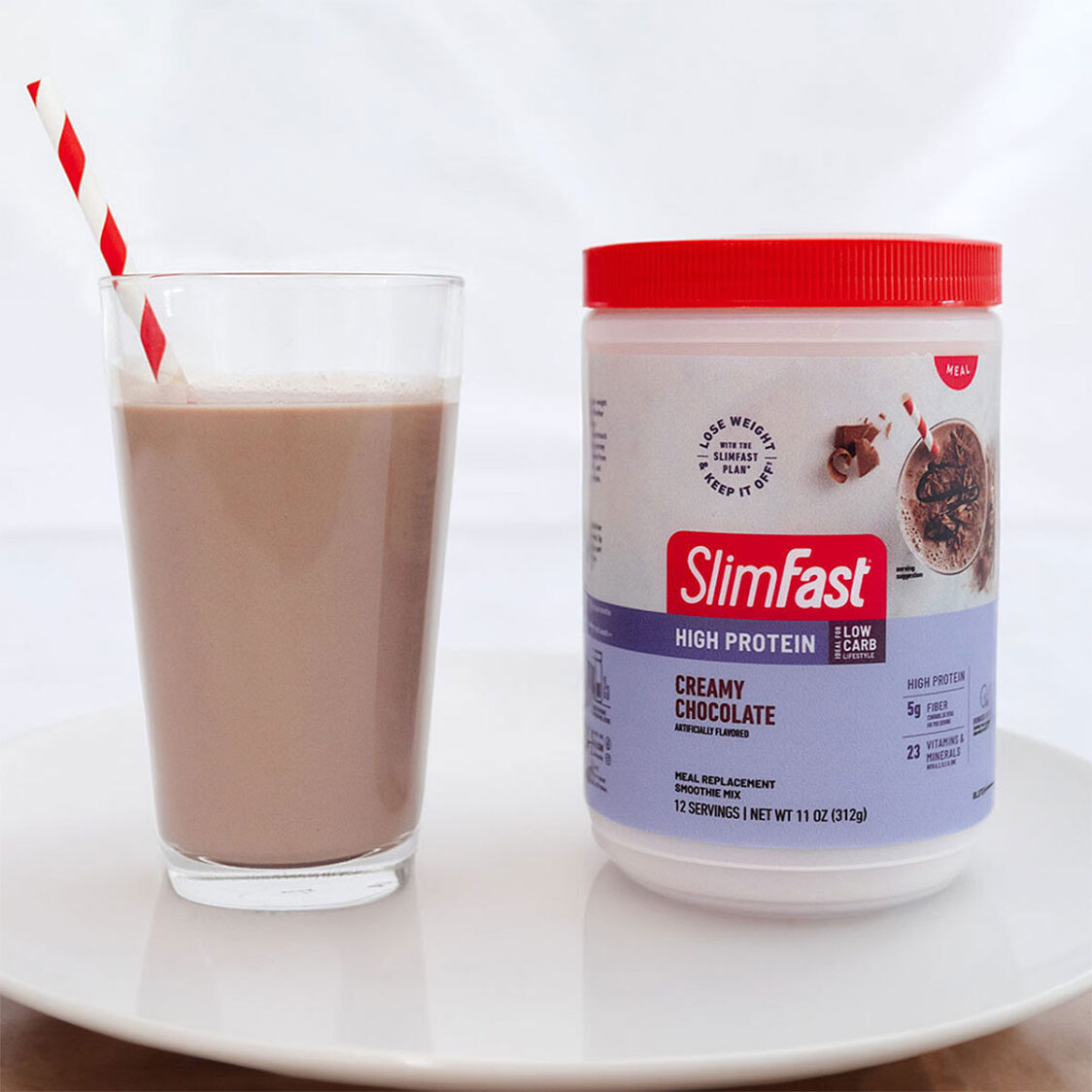 The SlimFast diet is a meal replacement plan designed for weight loss. It involves replacing two meals a day with SlimFast shakes, bars, or snacks, and having a balanced meal for the third meal. These products are portion-controlled and provide a controlled number of calories, making it easier to create a calorie deficit.
The diet aims to simplify meal planning while promoting weight loss through calorie restriction. However, long-term sustainability and learning healthy eating habits outside of the SlimFast products are important considerations.
Like Nutrisystem, SlimFast replaces meals with healthy bars, snacks, and shakes, making it a possible alternative.
---
What's the Best Nutrisystem Alternative?
There aren't many diets like Nutrisystem that offer delivery of pre-packaged meals plus a complete weight loss plan. So, if you are looking for a good alternative, ask yourself what you do like about Nutrisystem, and then consider these diets that are all similar but significantly different in some way.
Having said that, I do like to recommend WeightWatchers, as there are no restrictions. They aim to teach life-long healthy habits plus optional in-person meetings for more support. You can read about the cost, or see today's best deal here.
I hope you were able to find a good Nutrisystem alternative to consider. Good luck, and thanks for stopping by Wonky Pie!