Favorite Nutrisystem diet before and after photos: When you are thinking of starting a diet, it can be inspiring to see before and after pictures of people who have met their weight loss goals.
Well, you're in luck because we've put together some great before and after photos of men and women who have lost significant weight with Nutirsystem. (Read review)
I encourage you to not only look at the pics, but also read their comments, as weight loss is just part of a larger transformation. The biggest benefits of living a healthier lifestyle include increased self-confidence, more energy, and overall enjoyment of life.
"When I let go of who I am, I become what I might be." – Lao Tzu
Here are some of our favorite Nutrisystem before and after pics: with a few motivational quotes thrown in. (If you're thinking of joining, be sure to check out today's best coupons here!)
---
Nutrisystem Before & After: Laura
---
Before & After: Marshall Lost 75 Pounds w/ Nutrisystem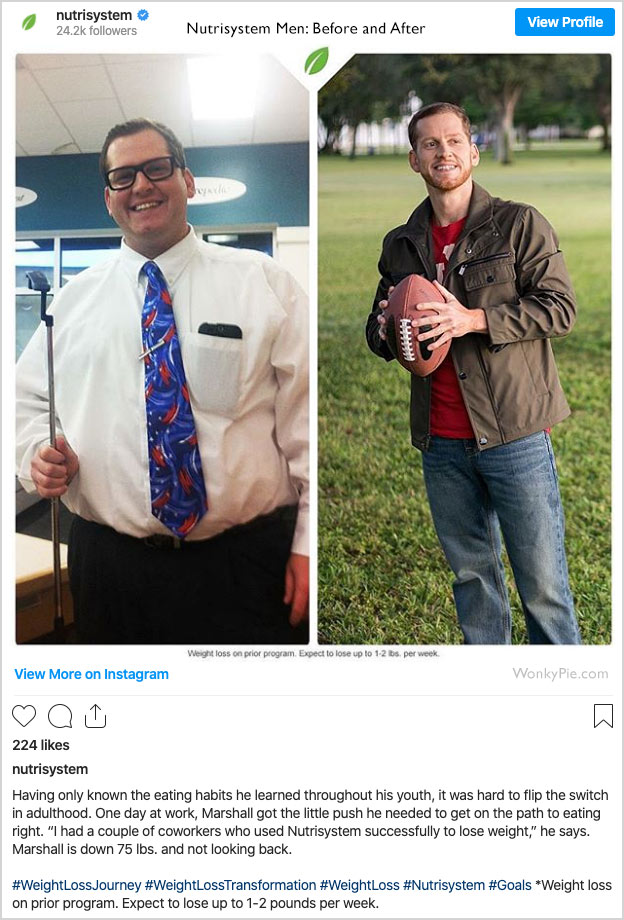 "There is no better feeling than realizing you just did today what you could not do yesterday."
---
Alexis Lost 100+ Pounds!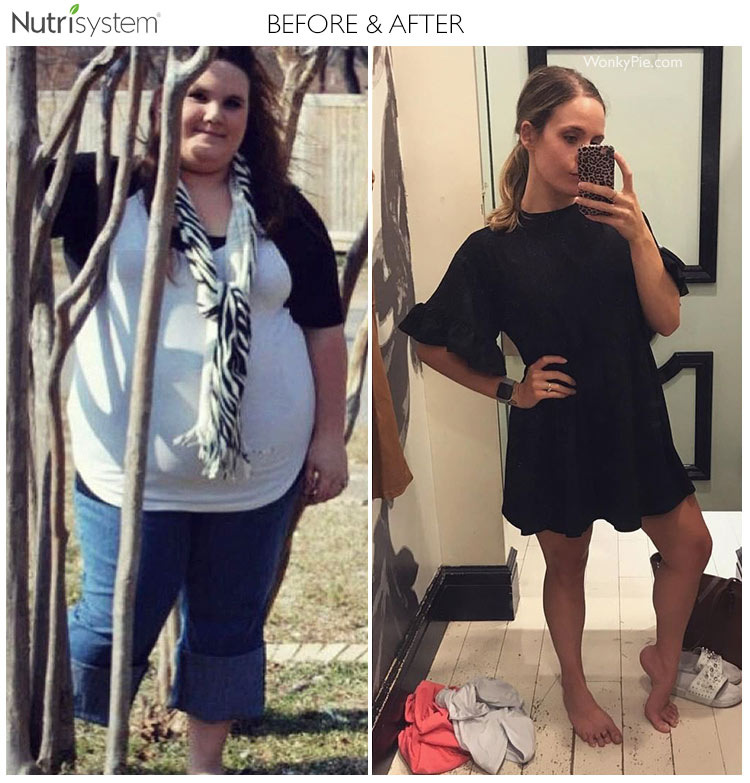 It's hard to believe that's even the same person! Alexis Freed not only looks a lot healthier, she also looks a lot happier after losing over 100 pounds with Nutrisystem!
---
Before and After Losing 30+ Pounds on Nutrisystem for 6 Months: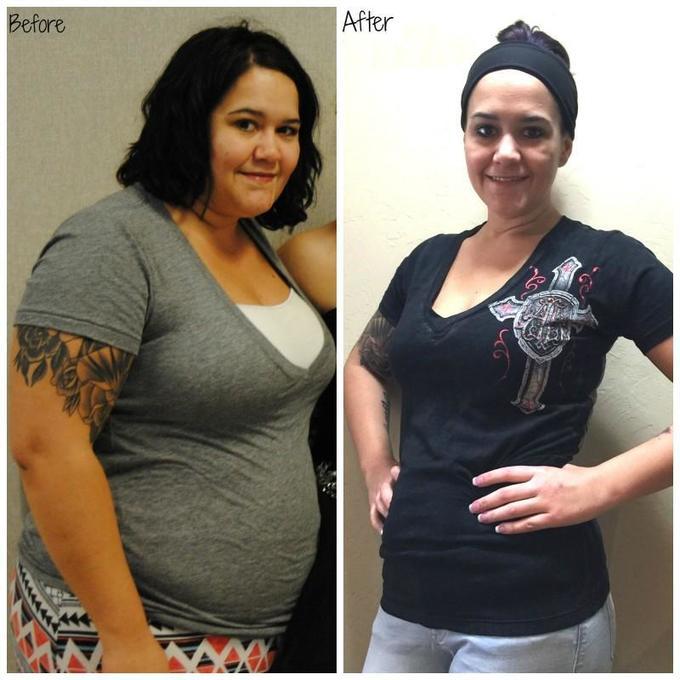 Losing 30+ pounds is more than just "weight loss." It's about better physical and mental health and the increased self-esteem and energy that comes with it!
---
Nutrisystem Before & After: Kimberly
---
Nutrisystem Transformation: Amanda Says "I'm Worth This"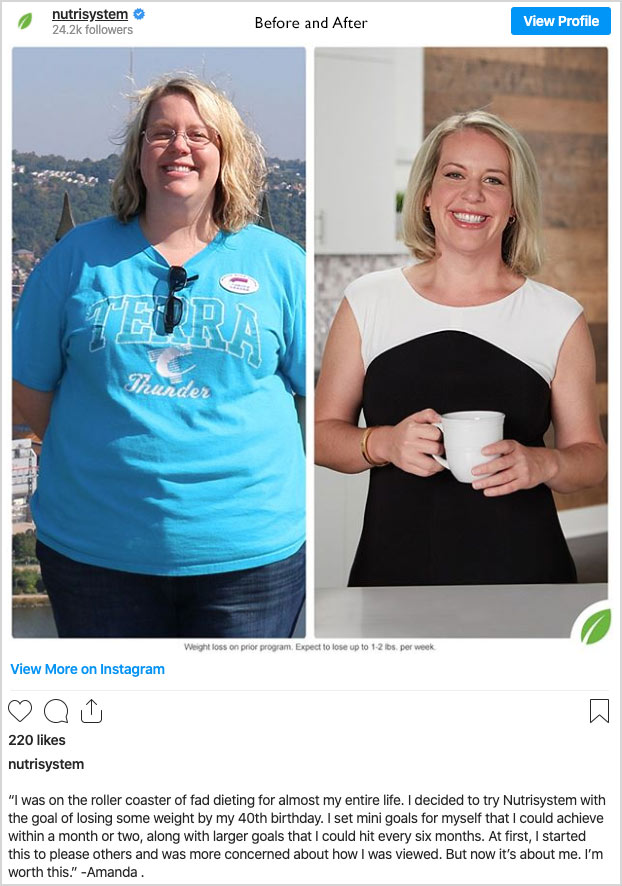 "You don't become what you want, you become what you believe." – Oprah
---
Nutrisystem Before & Afters: Mei
---
Before & After: Morgan Follows Nutrisystem to Lose Baby Weight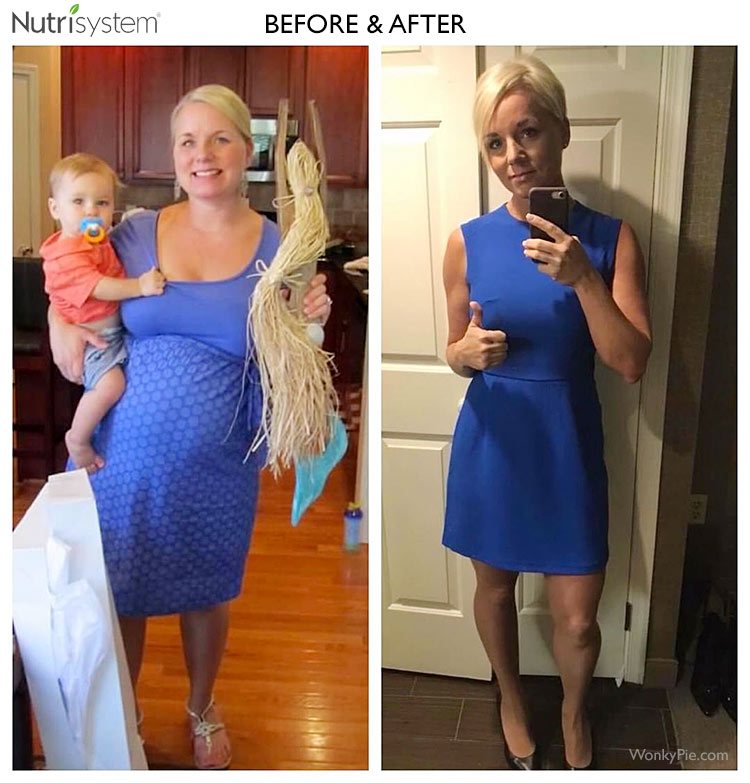 ---
Christina Lost 32 Pounds!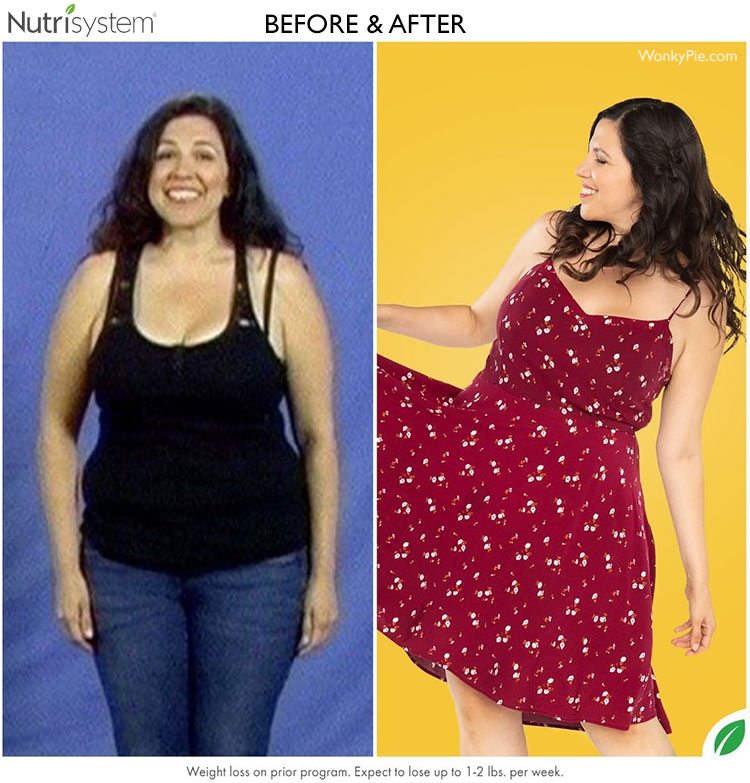 *Related: Smile Direct Club Results: 45 Before & After Photos
---
Before & After Nutrisystem for Men: Johnathan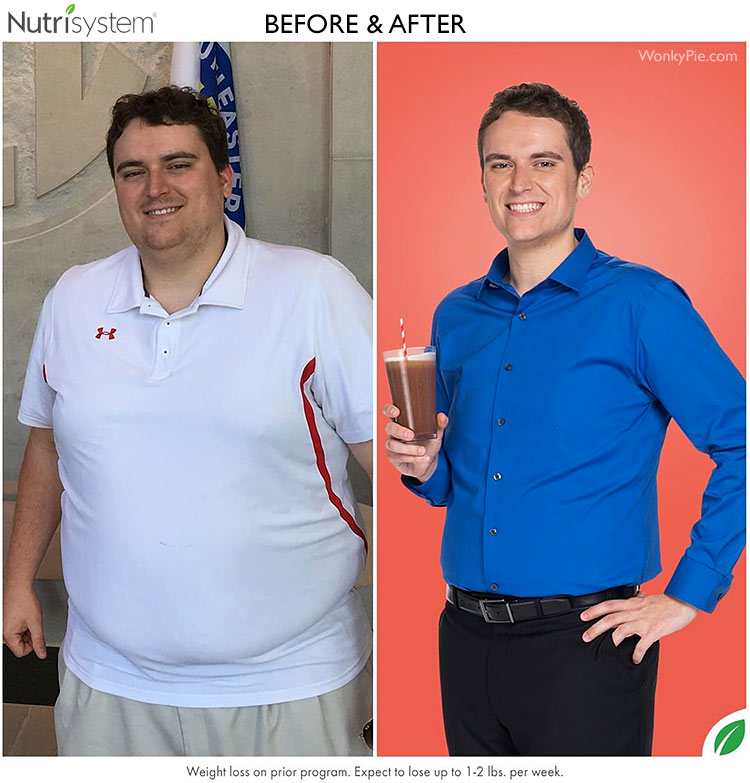 ---
Before & After Photos of Joy: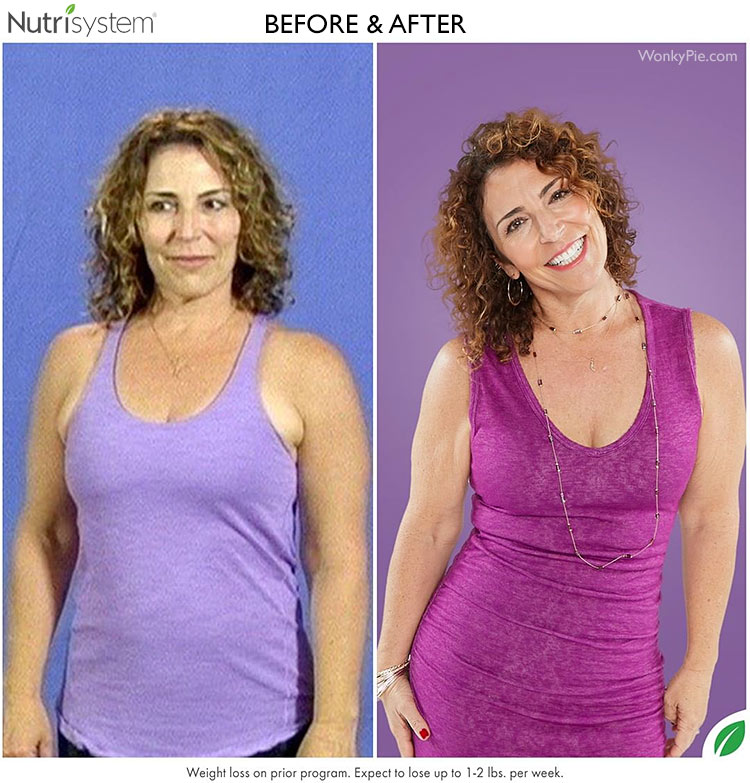 *Related: Jenny Craig Before & After Pics
---
Julie's Results After 3 Months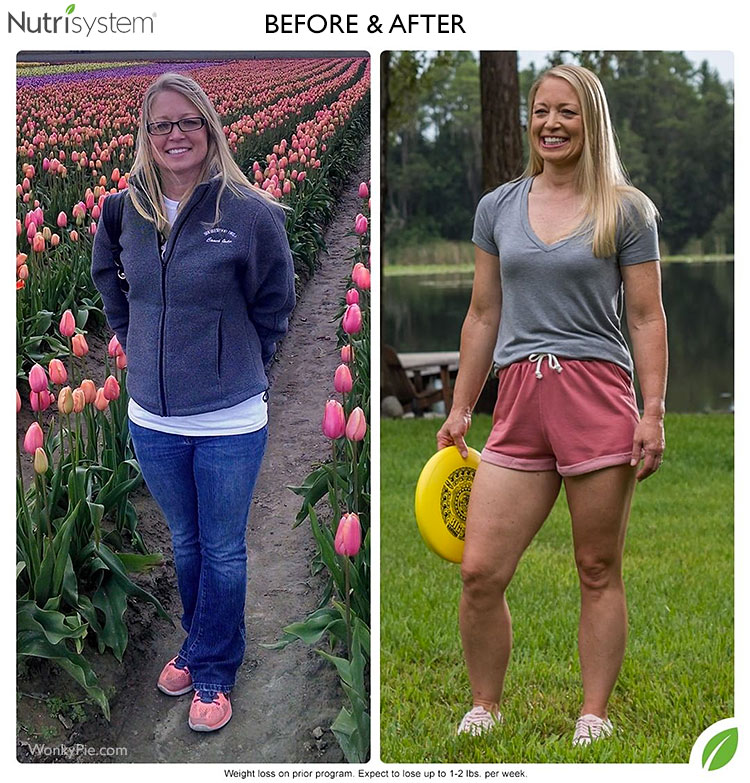 ---
Nutrisystem Before & After Photos from Steve
Why does everyone always look more tan and happy in the after photo? When asked for some weight loss advice, Steve said:
Let yourself live but don't over-indulge while you're working to reach your goals.
Stay active in a way that works for you!
Spend time on activities that don't involve food.
---
Nutrisystem Previous & After: Samantha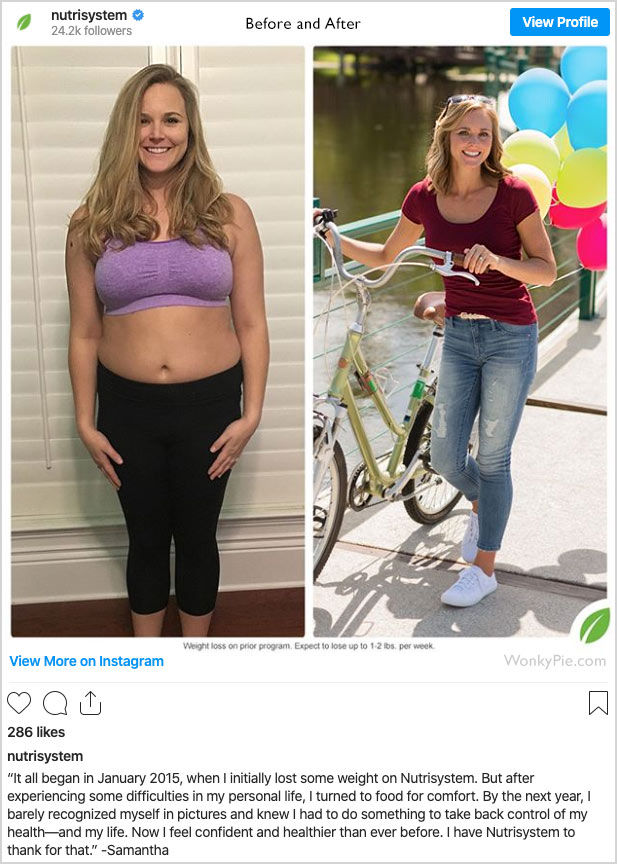 ---
Nutrisystem Before & After Pics: Erin
*Related: Nutrisystem weight loss results after one month?
---
Before & After: Alexis Lost 140 Pounds With Nutrisystem! (Featured In People Magazine)
"By changing nothing, nothing changes." – Tony Robbins
---
Before & After: Drew Lost 35 Pounds on Nutrisystem
*Best Nutrisystem Promotion? 50 off, $244 sale, 2 for 1, or $300 off?
---
Nutrisystem Before & After Photos: Teresa
---
Nutrisystem Before & After: Angie
---
Nutrisystem Before & After: Michelle Shares Weight Loss Tips
"The beautiful journey of today can only begin when we learn to let go of yesterday." – Steve Maraboli
---
Before & After Nutrisystem: Krissy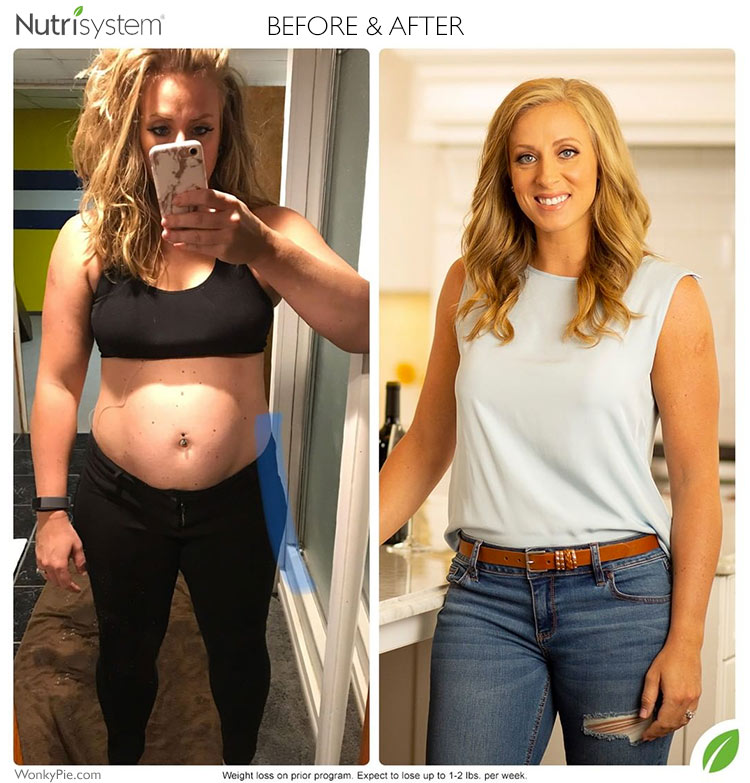 After two pregnancies, Krissy turned to Nutrisystem to lose the baby weight
---
Nutrisystem Before & After Pics from Erin
---
Before & After: 30 Pound Weight Loss
---
Nutrisystem Prior & Afterward: 79 Pound Weight Loss
---
Before & After: Cheryl's 20 Pound Weight Loss
"It is not the mountain we conquer, but ourselves." – Sir Edmund Hillary
---
Pregnancy Weight Loss: Before and After Nutrisystem Pics
*Related: South Beach Diet Before and After Photos
---
Before vs. After: 75 Pound Weight Loss!
Nutrisystem: How Long Does It Take to Lose Weight?
There are a number of variables including your starting weight, activity level, age, and metabolism, but Nutrisystem does give some guidelines as to how much weight you can expect to lose.
The first week of their program is called, "Body Reboot," a fast weight loss phase in which women can lose 13 pounds while men lose up to 18. After that first month, expect to lose a sustainable 1-2 pounds per week.
Please read our article about how, and if Nutrisystem works to decide if it's a diet worth considering.
---
Transformation Photos Are Inspiring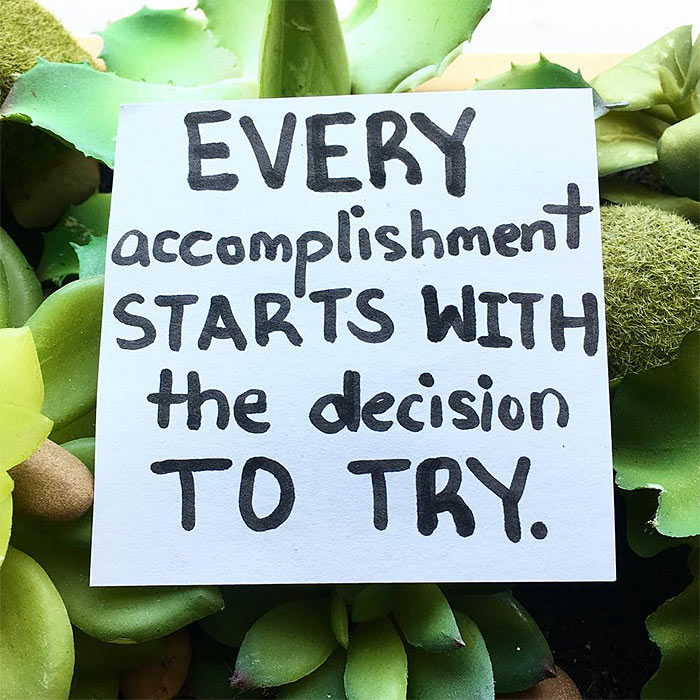 If you're considering joining Nutrisytem or any other diet, it's good to do your homework. No single diet will work for everyone's needs, and you should evaluate each one on much more than just popularity and monthly cost. Even though you just saw some inspiring before and after weight loss transformations, really think about whether Nutrisystem will fit your lifestyle and personality.
*Related: Noom Coach Before & After Pics | Byte Invisible Aligners: Before & After Pics
Transformation or "before and after" photos online are notorious for being faked or Photoshopped. So, we made sure that all of these photos were linked to a legitimate Instagram account, or were verified by Nutrisystem before including.

If you have a Nutrisystem before and after photo on Instagram, please send us a link! Thanks for stopping by Wonky Pie.