Free mug cake mixes from Nutrisystem: If you're a woman or man thinking of joining Nutrisystem, be sure to use as many promo codes as possible at checkout for the best price, and free food!
One of their popular freebies is these cake mug mixes. It's a fun way to make a little "mug cake" and really simple. Just add two tablespoons of water to the mix in a mug and microwave for 45 seconds, and viola: cake mug!
Here are today's best coupons for Nutrisystem, plus more about their cake mug mixes (still available?).


Want more freebies? View all Nutrisystem promo codes here.
Here's more about cake mug mix, and how to get a free box of five worth about $9 when you sign up.
---
About Nutrisystem Cake Mugs: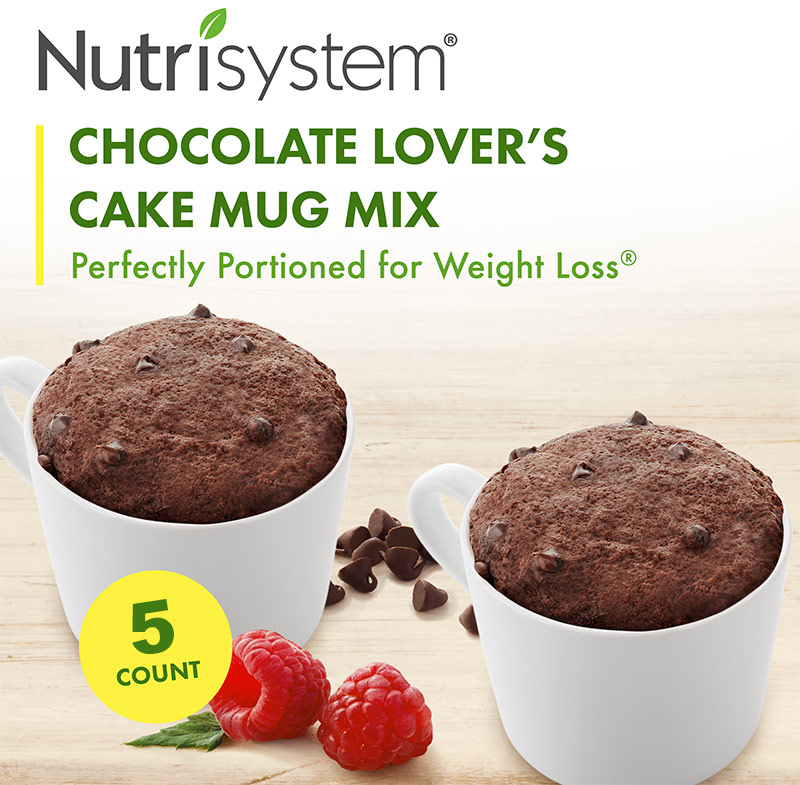 Lose weight by enjoying your favorite foods! Nutrisystem has the flavors and classic comfort foods you love so you never have to sacrifice your favorites.
These mug cakes are perfectly portioned for weight loss and are designed to fuel your body with the right mix of nutrients. Perfect as a quick snack providing 1 SmartCarb + 1 power fuel.
Snack smarter with a deliciously decadent Nutrisystem chocolate cake, cooked inside your favorite mug! Guilt-free and ready in seconds, this bakery-style cake has 6 g of fiber and 5 g of protein to help curb hunger.
You can also find these Nutrisystem mug cakes at stores like Costco and Amazon.
---
Nutrisystem Mug Cake Promo Code
When you sign up for Nutrisystem you can use 3+ promo codes at checkout. This code for free cake mug mix is very popular and has been running for several months. There are usually also codes for free cookies and a free shaker bottle.
Not sold on Nutrisystem? That's OK; no single diet is best for everyone. We also have a free trial for Noom here , a sweet Factor75 coupon, and today's best WW specials on this page.