Free Nutrisystem cookie packs! Yes, it's true, but you have to make a purchase at Nutrisystem.com. In fact, you can get several freebies including a free blender bottle when you sign up for any plan.
Here are today's best Nutrisystem promo codes for up to $25 off and free food plus more about the cookie packs.
---
Nutrisystem Promo Code for Free Cookies:
Here are a couple of today's best Nutrisystem coupons including a code for free cookies:


Want more Nutrisystem freebies? We list the best coupons here.
Now, let's talk more about Nutrisystem cookies and how to get them for free when you sign up.
---
Nutrisystem Cookie Packs: (Chocolate Chip, More)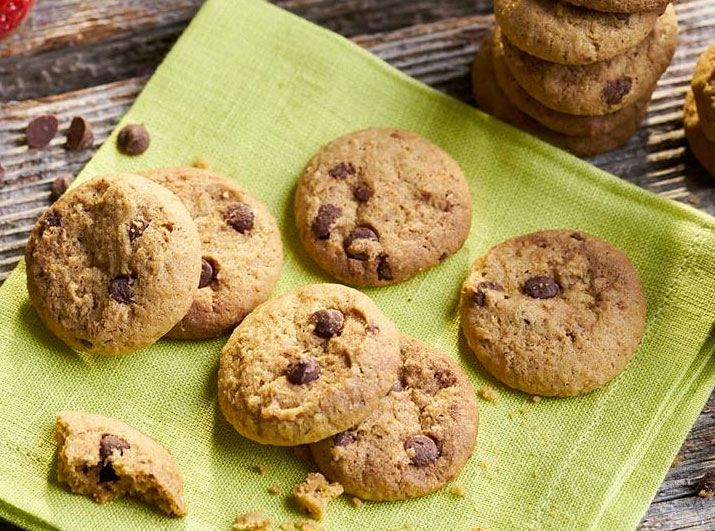 What could be better than guilt-free cookies? Why, getting them for free, of course!
Filled with flavor and crunch, these Nutrisystem dessert cookies are complete with whole grains and filling fiber, plus no artificial flavors, sweeteners, or preservatives.
Get free cookie packs when you sign up for any Nutrisystem plan including Basic and Couples!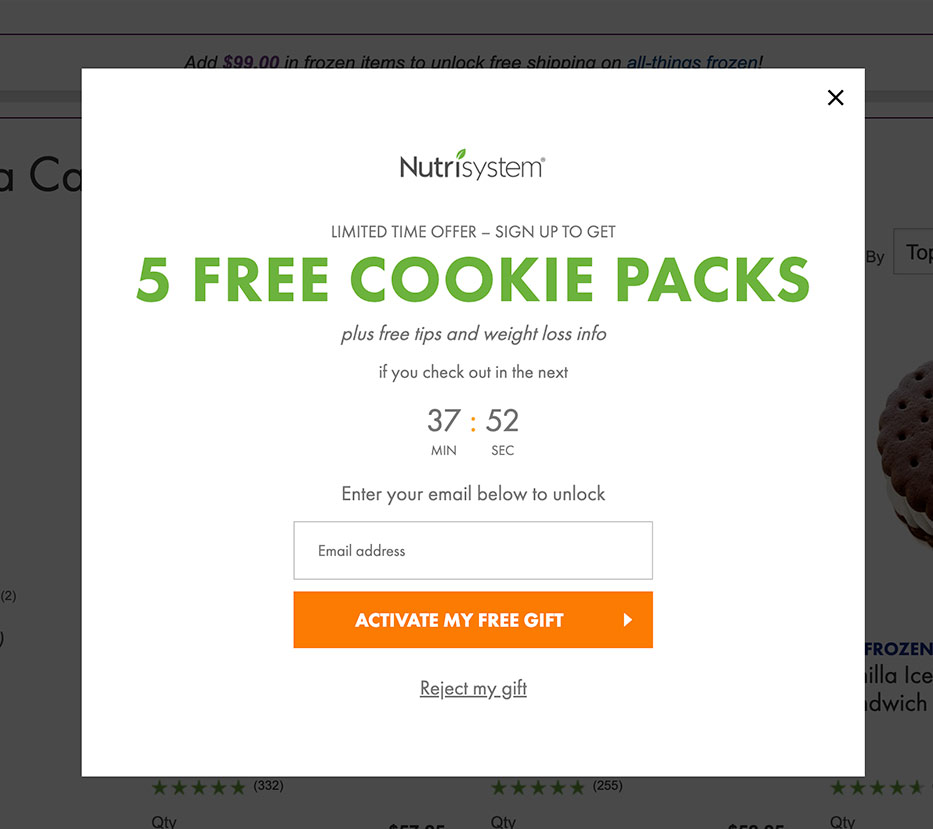 This free cookie pack sampler has a total of 5 packs of Nutrisystem cookies, including:
2 chocolate chip cookie packs
1 walnut chocolate chip cookie pack
1 white chocolate chunk cookie pack
1 double chocolate peanut butter cookie pack
---
Use a Promo Code for Free Nutrisystem Cookies When You Join!
Nutrisystem's promo codes change weekly, but we keep an up-to-date list of the best codes here.
There's usually a code for 5 free cookie packs! Plus, look for a code to save up to an extra $25 off the cost of joining.
*Recipe: Air fryer chocolate chip cookies from Nutrisystem | Nutrisystem $249 Deal
Want more freebies? Noom currently has a 14-day free trial here.