Are you and your spouse or partner thinking of starting a diet together? That's a good idea because that mutual support and accountability should help you stay on track to meet your weight loss goals.
In fact, Nutrisystem offers "Partner Plans" for couples for this very reason. If you are thinking of joining Nutrisystem as a couple, here's the best partner discount for two now.
---
Best Nutrisystem Signup Discount for Couples:
Here's the best discount for couples or two people joining Nutrisystem together: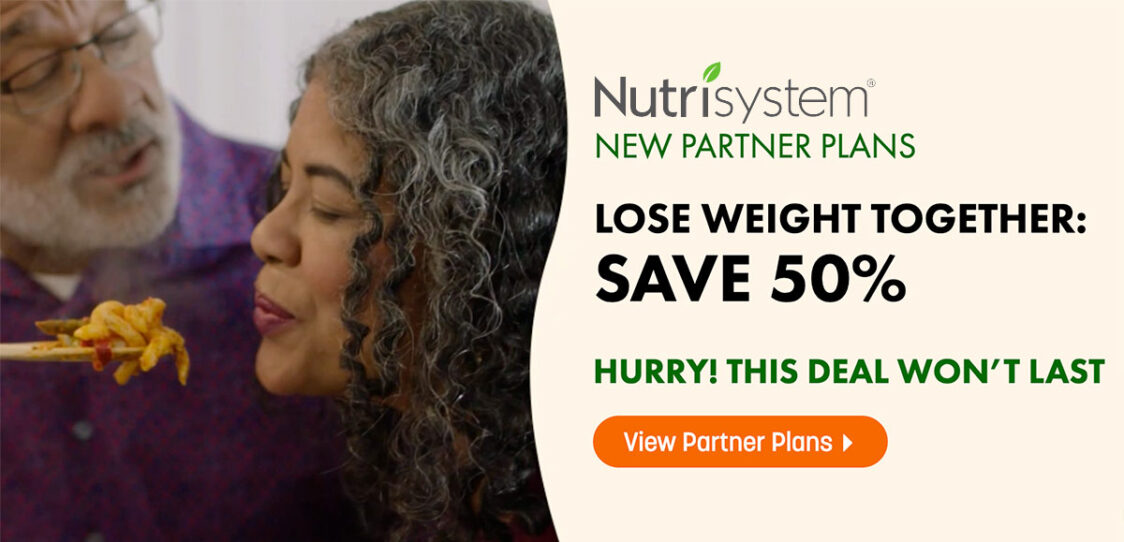 *View all Nutrisystem coupons here for up to an extra $25 off and free food. Here's how couples can get the best discount when they join.
---
How to Get the Nutrisystem Partner Plan Discount: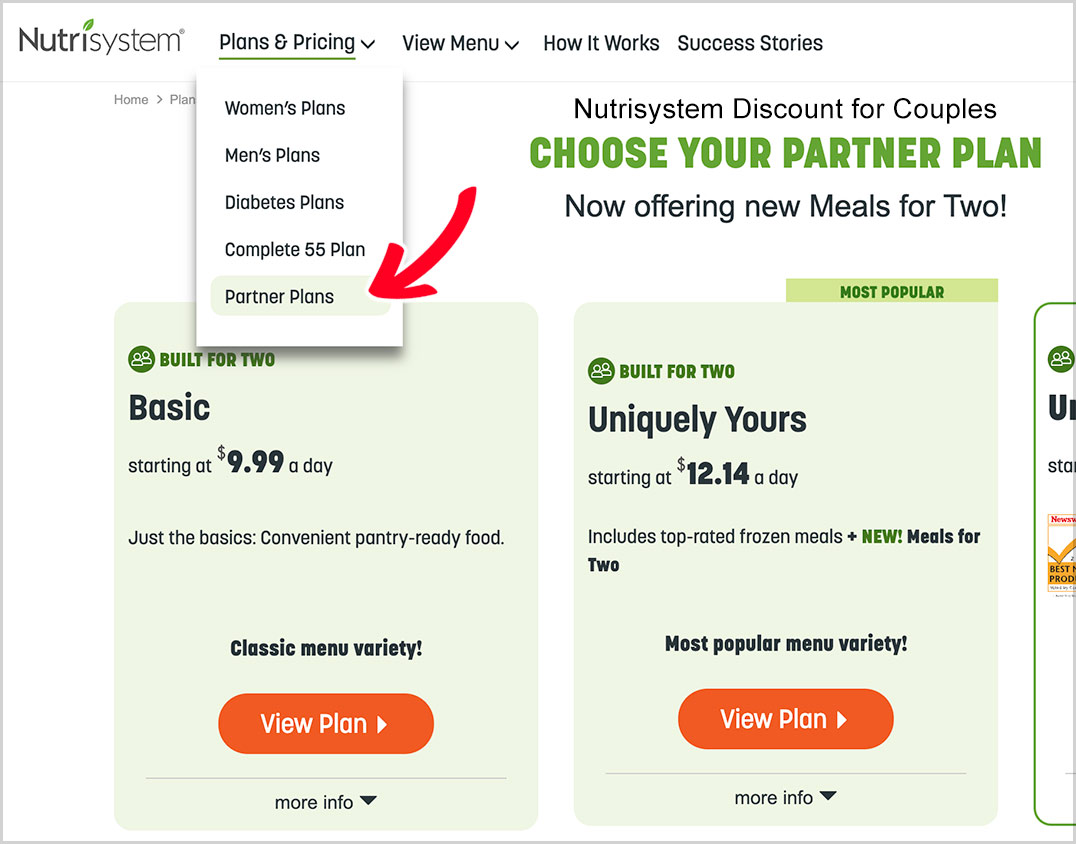 Follow these steps to get the best discount on Nutrisystem's Partner Plan:
Click our featured link above for today's best promo code
Stack up to 3 of these codes for free food
On the top menu click Plans and Pricing / Partner Plans
Choose to pay for 2 or 3 shipments upfront for the best price
---
The Nutrisystem Deal for 2 Is Twice As Nice:
Having a Nutrisystem partner should encourage accountability and support. By sharing the dietary journey, men and women can encourage each other to stay committed, celebrate milestones, and provide emotional support during challenging times.
Although there is no special promo code just for couples or Seniors, you can use our featured coupons towards Nutrisystem's Partner Plans to get the best discount possible when you sign up for Uniquely Yours or Basic Plan together.
Thanks for visiting Wonky Pie!
Last Updated on June 1, 2023 by kevin