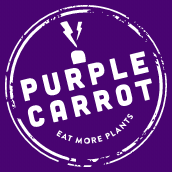 Purple Carrot (review) is a hot plant-based meal delivery service that delivers a variety of tasty plant-based meals every week without the hassle of buying groceries, portioning, and wasting unused food. For this reason, it's become quite popular with vegetarians, vegans, and those looking to embrace more of a plant-based diet.
So, is Purple Carrot worth it? Let's look at the cost of Purple Carrot and available coupons to decide if it fits into your budget or is just too expensive.
Purple Carrot: Pricing | Extra Costs | How to Save | Worth It?
---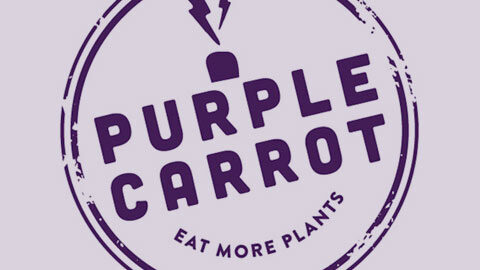 *View all coupon codes here!
1. Purple Carrot Pricing: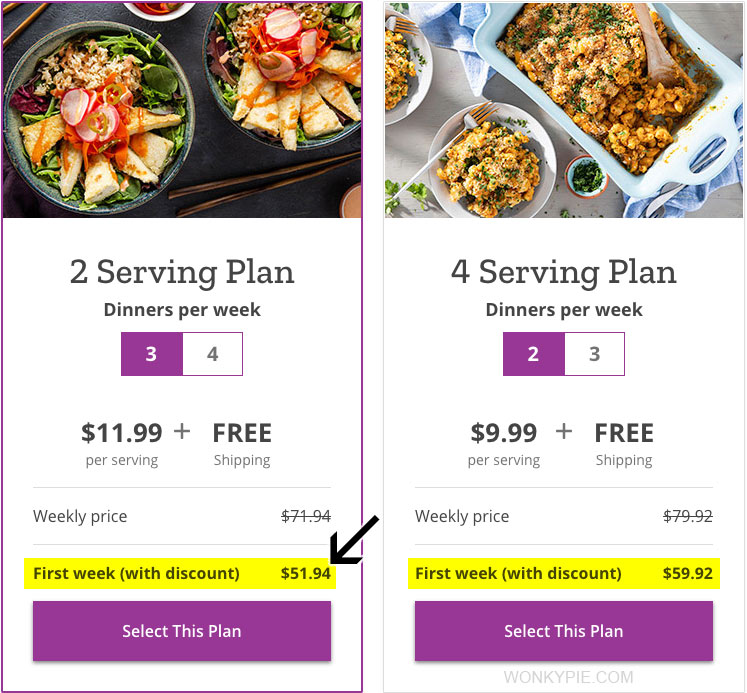 Purple Carrot Price Per Week:
| | 2-Serving Plan: | 4-Serving Plan: |
| --- | --- | --- |
| 2 Dinners: | na | $79.92 per week / $319.68 per month |
| 3 Dinners: | $71.94 per week / $287.76 per month | $119.88 per week / $479.52 per month |
| 4 Dinners: | $95.92 per week / $383.68 per month | na |
*With the 2-serving plan meals cost $11.99 per serving and with the 4-serving plan meals cost $9.99 per serving.
How much does Purple Carrot cost? Purple Carrot offers two plans that include 2-4 dinners per week, each with 2 or 4 servings per dinner. The 2-serving plans cost $12 per serving while the 4-serving plan is priced at a more economical $10 per serving.
This means that Purple Carrot costs $71.94-119.88 per week depending on how many dinners and servings you choose. You can also add extra meals including breakfasts for $4.49 per serving and lunches for $8.99 per serving.
---
2. Cost of Optional Extras: Lunches, Breakfast, Snacks
While most people are content with just dinners, you can also add additional meals including more dinners or breakfasts, lunches, and snacks. Here's how to do so, and how much they cost.
If you click on the Upcoming Menus tab, you'll have the chance to customize your menu or add more meals or snacks.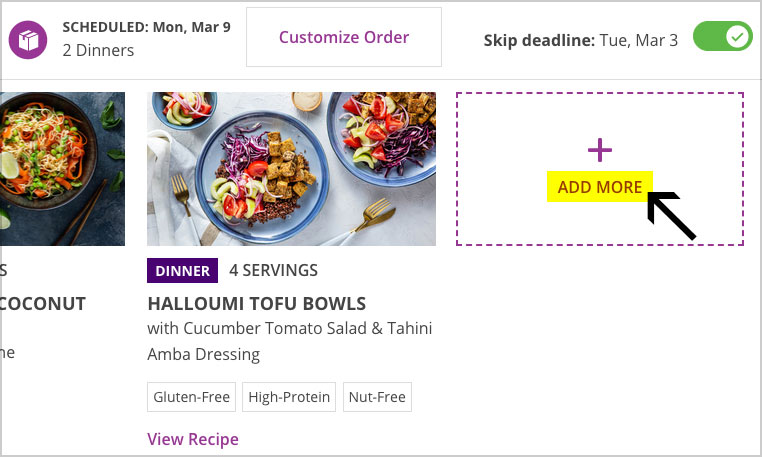 Here's how much it costs:
Lunches: $8.99 per serving
Breakfasts: $4.49 per serving
Snacks: From $4.99 each
---
How to Save Money on Purple Carrot:
How can you save money on a subscription? Besides using a coupon, the easiest way to enjoy Purple Carrot in your budget is to just skip deliveries, or pause your subscription until you are ready to get another meal. The skip deadline switch is always posted prominently in your account, so if you don't want to get a meal-delivery every week it's no problem.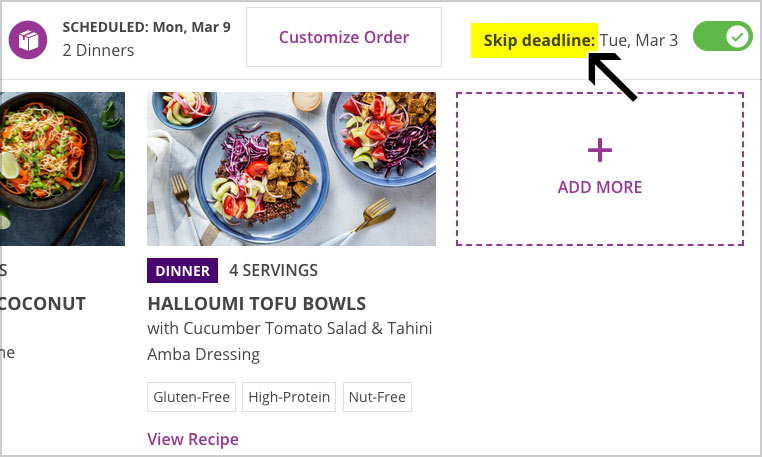 You can also use Purple Carrot recipes and buy groceries to make meals yourself. Many of the meals are pretty simple to recreate, so check out the ingredients of your favorite recipes and try preparing them yourself at a lower cost.
Tip: On the fence? Consider trying Purple Carrot for one order, and use a coupon for $30 off. You can always cancel if you don't think it's a good investment!
*Related: How Much Does Noom Really Cost?
---
Conclusion: Is Purple Carrot Worth It?
Is Purple Carrot Worth the money? Purple Carrot costs about the same as the average premium meal-delivery service at $10-12 per meal. So, if you are the kind of person who is willing to pay extra for organic fruits and vegetables, this might be a great fit for you. Those who are vegan or vegetarian are probably used to spending more on plant-based foods, anyway, so the weekly and monthly costs won't seem like a shock.
Purple Carrot's $10-12 cost per meal is about what you'd pay to eat lunch out at a casual restaurant (source). Plus, meal-delivery kits in general help save money we waste on unused groceries in the fridge.
However, if you are on a budget then Purple Carrot may seem expensive, especially compared to other meal-deliveries like Home Chef (review, cost, coupon) that have relatively less-expensive ingredients and larger portions.
Let's summarize by calling Purple Carrot, "the Cadillac of (plant-based) meal delivery." It's not for most people, but if you are vegan or vegetarian and frustrated by the lack of exciting meal options, it may just be exactly what you're looking for!
*Related: How Much Does Sun Basket Cost Per Week?
Next: How Much Does Winc Wine Club Cost? | Save $20 on TurboTax at Mighty Taxes!