You may have noticed that South Beach Diet has a number of ads running at the same time. These promotions include $100 off, 40% off, and 50% off, so which one is best?
We watch South Beach Diet coupon and sales closely, and the best signup deal out there is their 50% off sale which locks-in a 50% discount every month with no surprise monthly price increase. You can even stack promo codes on top of the discount for free food!
Here's how the South Beach Diet 50% off sale works:
---
The 50% Off Sale:
Here's an ad for the 50% off promotion. Just click it to apply the discount: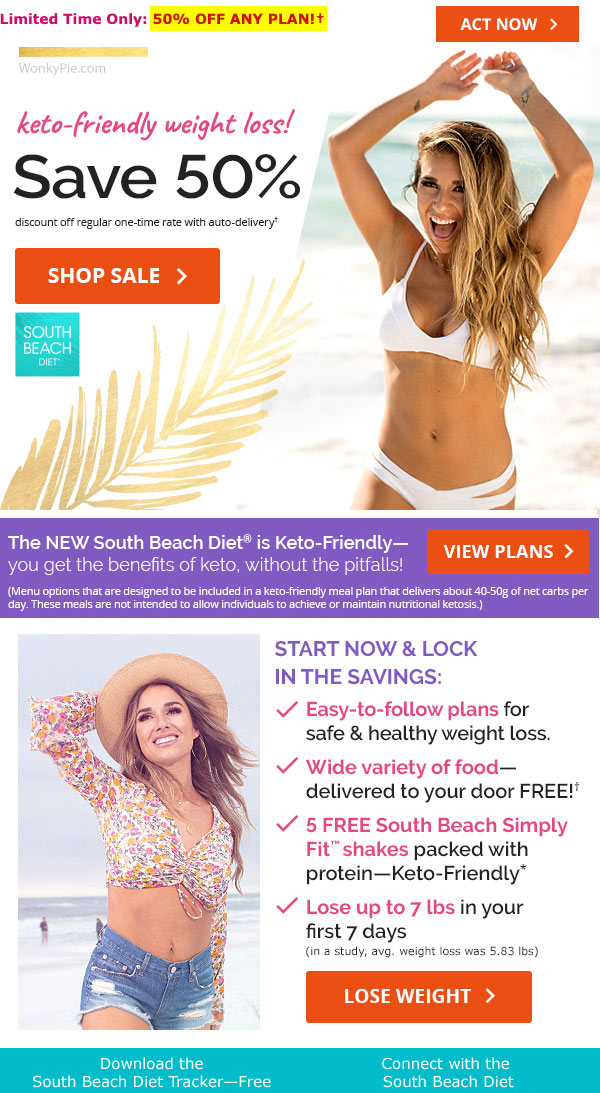 ---
South Beach Diet: 50% Off Commercial:
---
Is It 50% Off EVERY Order?
South Beach Diet has a number of sales out there. However, even if $100 off or a 70% discount on your first order sounds good, don't be tempted. The savings you get from 50% off every order is superior to any disount that only lasts for your first 1-3 months.
Here's how to know you're locking in a 50% discount:
1. After clicking the 50% off promotional banner, you'll see "50% off every order" at the top of the page on SouthBeachDiet.com.
2. Click where it says, "details" to get a description of the sale.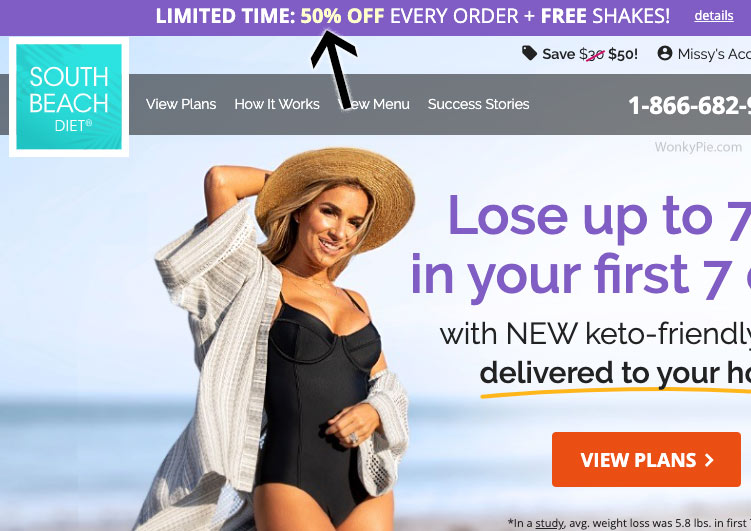 3. You'll get a pop-up window like this detailing the terms of the 50% off promotion: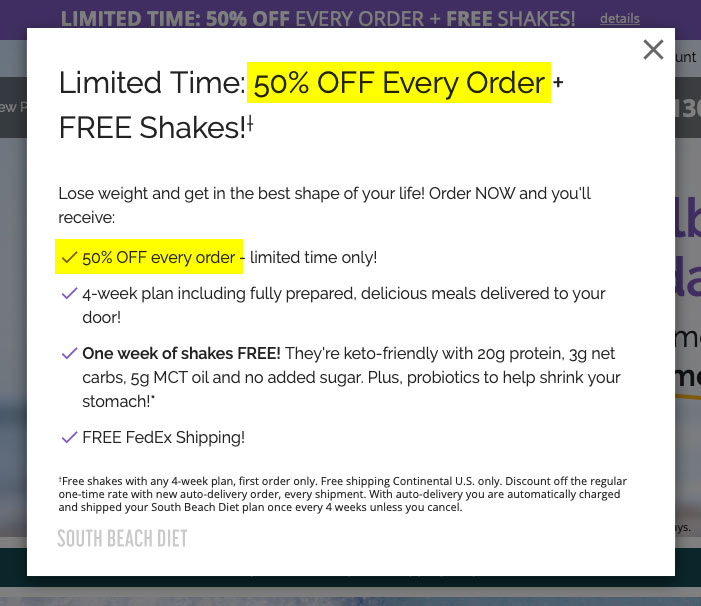 4. See how it says, 50% off every order? That's important, and it means that you're locking in the discounted price!
5. You'll also see the 50% discount itemized in your shopping cart like this: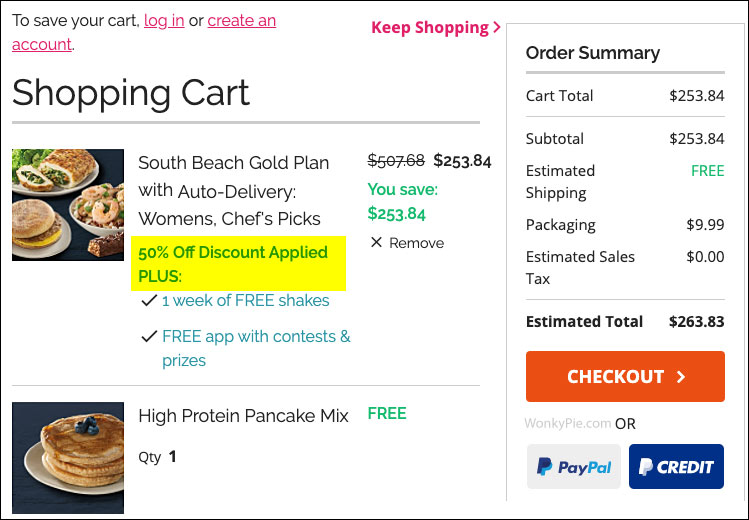 When Is the 50% off sale? South Beach Diet usually runs the 50% off promotion during the peak of diet season which is in January. However, sometimes you can still find a link to the 50 off sale even when they aren't promoting it.
Here's the 50% off link, so just click it to check whether the promotion is active!
---
"50% Off" is the Best Deal!
Thinking of Joining? Here's the ad for the 50 off sale. If it redirects you to a 40% off sale, that means its not currently active.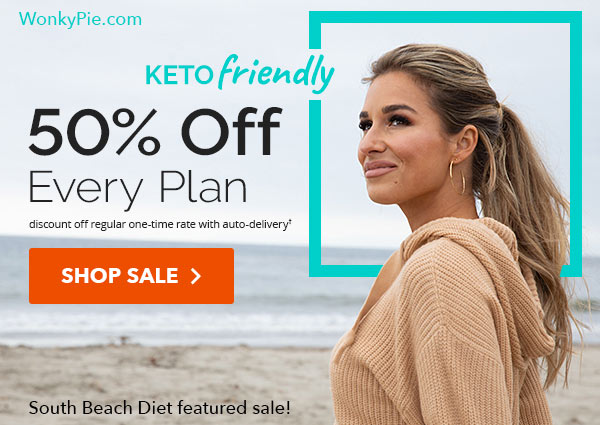 Not totally sold on South Beach? No problem, not every diet is best for every individual. You can read our review of the South Beach Diet where we discuss how it works, Phase 1, and how much it costs.
For some inspiration, check out these South Beach Diet before and after pictures showing the results of real customers.
You can also consider the very similar and popular Nutrisystem diet which we also have coupons for. If meal delivery isn't exciting you, we highly recommend Noom Coach, which is app-based, has a free trial, and one of the hottest weight loss programs around.
Thanks for stopping by Wonky Pie!