I remember ordering Vistaprint business cards for the first time well over 10 years ago. That's back when their ubiquitous promotions for 100 or 250 free business cards were everywhere online.
It didn't take long for Vistaprint to expand into dozens of other custom-printed products, but those free business card promotions were clearly an effective marketing campaign and launched their brand.
Does Vistaprint still offer free business cards? The short answer is, "no," the free business cards offer is no longer running. However, that's actually not bad news, as the "free" business cards looked kind of cheap and you still had to pay inflated shipping and processing fees.
That's why I think it's better to buy their premium business cards and use a promo code for a great discount and free delivery. These Vistaprint promo codes are better than the former free business cards promotion for U.S. and Canadian customers:
---
"Better Than Free" Vistaprint Business Cards Coupons: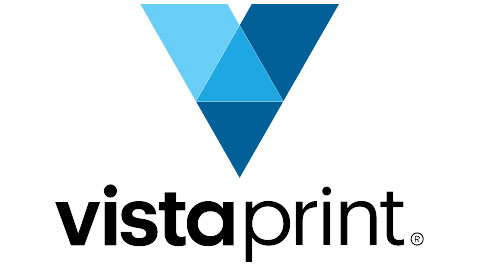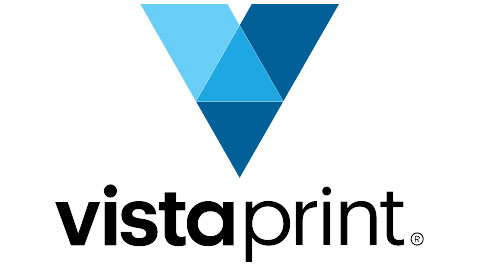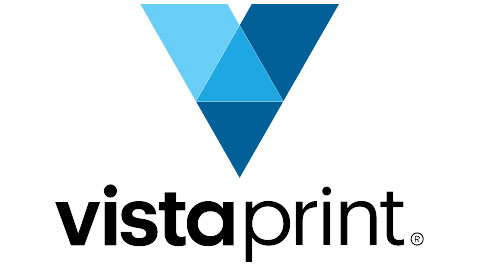 *More Vistaprint deals here!
---
3 Reasons to Skip Vistaprint Free Business Cards:
So, imagine you're a small business owner or maybe just looking to do some cheap marketing. You see Vistaprint's ad for 250 free business cards and it looks great, right?
Not really. I'm actually happy that they aren't giving away business cards free right now, but if they restart the promotion again, I advise you to think twice. Here are three reasons why you should skip the free business cards: (if available)
The Vistaprint logo is printed on the back
The paper is thin
You don't actually save that much!
1. Vistaprint Logo Printed on the Back?!
After clicking over to Vistaprint.com and starting the design process, you realize that you probably don't want the free business cards. Why? Because the Vistaprint logo is on the back. Doh!
If you're looking to land a new client that just doesn't send a good message. It kind of screams cheap, like pulling out a $5 off coupon at a business lunch meeting at the Olive Garden. (Do people still meet there? Do they still offer free endless breadsticks and salad?)
2. Paper is Thin w/ the Free Business Cards
Another reason you might not be happy with Vistaprint's free business cards is that they are printed on thin card stock. This is fine for certain uses or dropping your business card into a fishbowl to win a free lunch, but not a good first impression with potential clients.
3. You don't Save That Much Money
If you are an adult you've probably learned that there's no such thing as a free lunch. In this age of social media you also probably have heard that famous quote:
"If something is free, then YOU are the product."
When you order "free" Vistaprint business cards you still have to pay up to $8.99 for shipping. That's not a big saving over their premium business cards printed on better paper with no Vistaprint logo. Personally, I'd rather pay the extra money to get professional-quality cards printed on both sides!
New: You can now add QR codes to Vistaprint business cards for easy touch-free customer payment through PayPal! – BusinessWire.com
*Related: How to Get Free Prints From Shutterfly!
---
No Such Thing As a Free Lunch or Free Business Cards!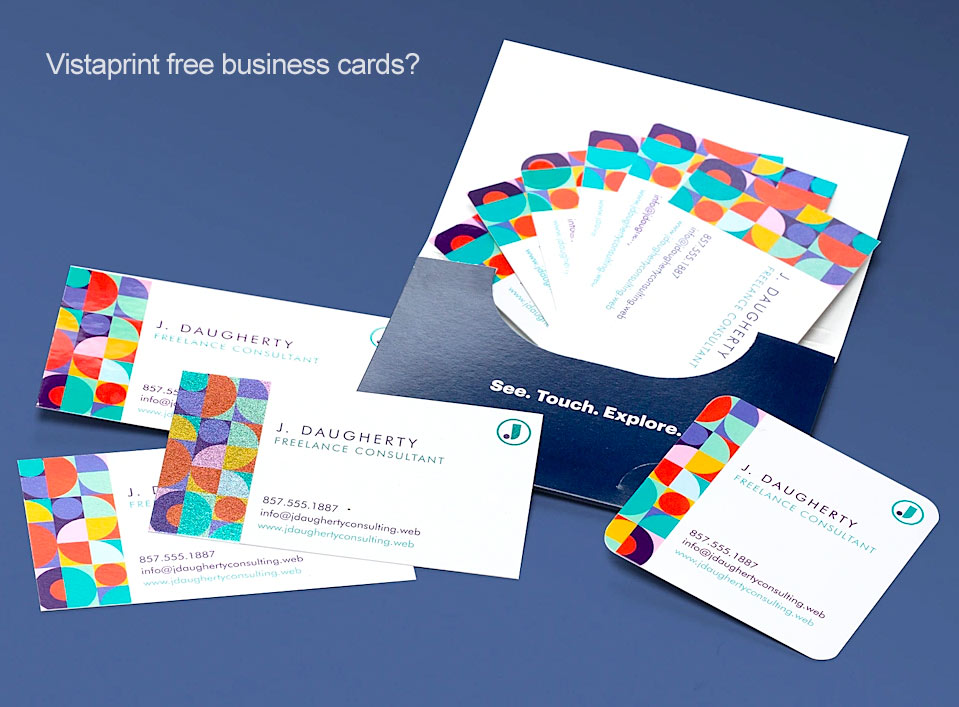 100 free business cards from Vistaprint? Vistaprint has not offered 100 or 250 free business cards for a couple of years, but that's OK. The new promotions give you great savings on business cards and don't limit your design and shipping options.
Would you wear free cologne on a first date? That might save you money, but probably won't make a good first impression!
Remember, your business cards are how potential clients remember you, so don't go cheap when you order them. That extra trivial amount of money spent on 500 premium business cards could end up getting you more clients and business connections.
So, in conclusion, there's no such thing as a free lunch unless you win one from one of those business card drawings out of a fishbowl. (And, even if you do win, you'd have to give your personal information just to enter!)
While no printing company currently offers free business cards, we do have some great offers including other printing companies like Easy Canvas Prints and Snapfish.
Thanks for stopping by Wonky Pie!