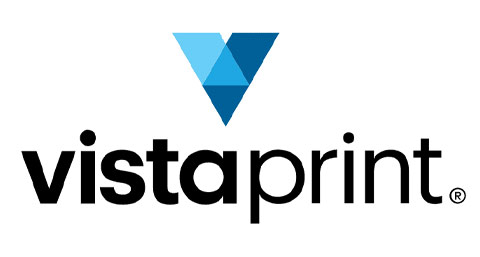 Is there a free shipping code for Vistaprint? Yes, a promo code for free delivery is usually available! However, to qualify you may have to be a new customer or meet a minimum order requirement. Also consider that even if you qualify for free shipping, it may not be the best coupon to use for your specific order.
Here's everything you need to know about Vistaprint free shipping, plus today's best coupons and promo codes for up to 50% discount and free delivery at vistaprint.com and Canada. Get the best deal on your order of custom-printed business cards, posters, banners, or marketing materials when you use a coupon for up to an extra 20% discount plus free shipping!
VIstaprint: Top coupons | Free Delivery | Best Deal? | Using a Code | Black Friday
---
Best Vistaprint Deals, Free Shipping Codes:
Here are Vistaprint's free shipping offers, plus the top coupons and discount codes today: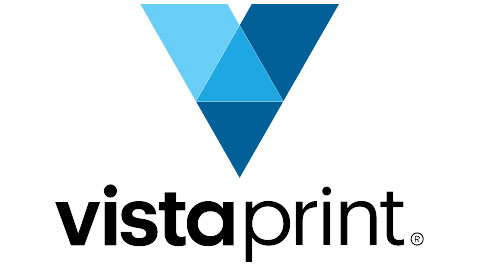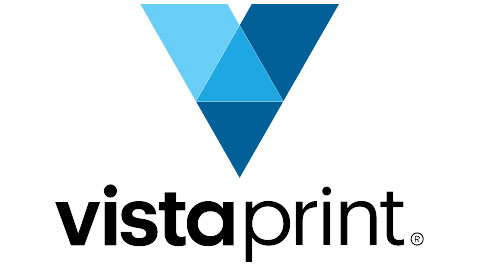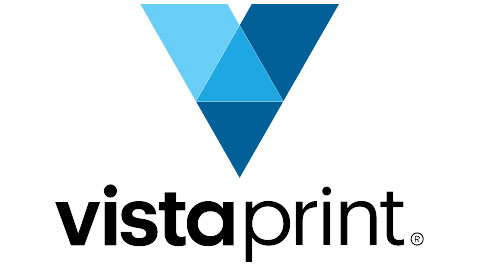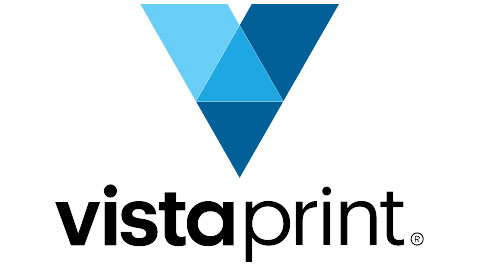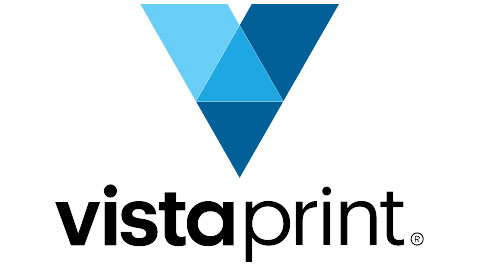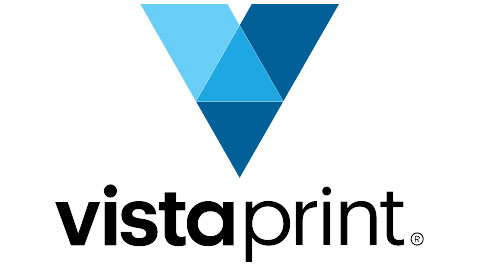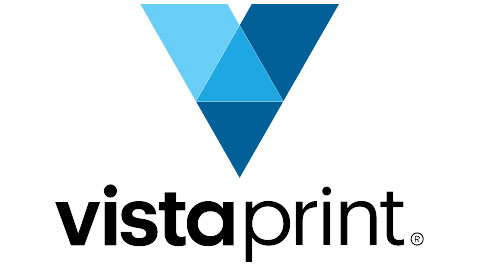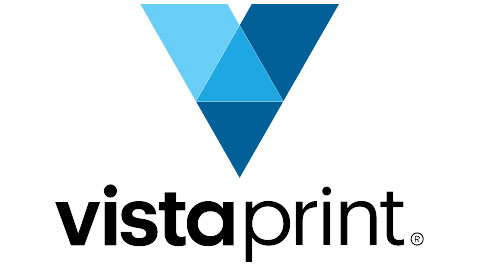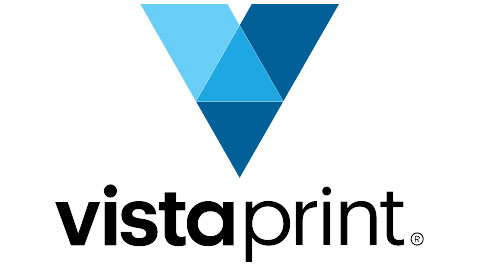 Free shipping is a great bonus if you can wait for economy delivery. Here's how to get free shipping on today's order.
---
5 Ways to Get Free Shipping at Vistaprint.com: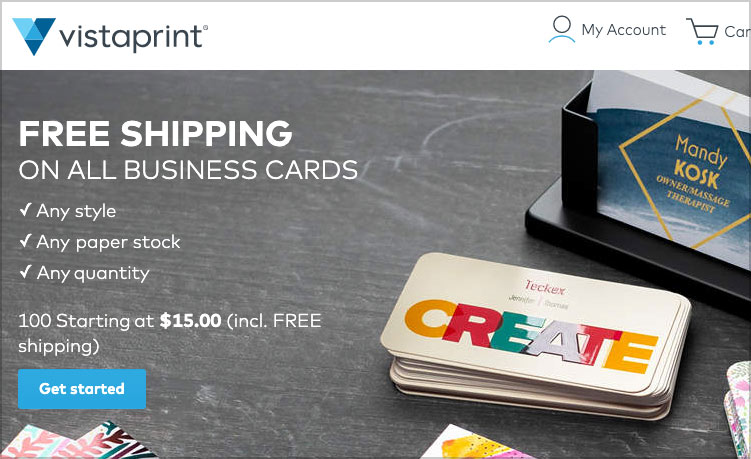 Looking to get free shipping? There are currently 5 ways to get free delivery from Vistaprint:
New customers: If you are placing your first order at vistaprint.com, consider their promotion for 20% off your order plus free shipping if you spend $50+.
Free Shipping promo code: There is currently an offer for 15% off with no minimum plus free delivery on $75+ orders
Seasonal promotions: When the Holiday printing season heats up in November, so does the competition for your printing business. Look for special codes that include free shipping on specific items including Holiday cards, business cards, and postcards.
Free shipping no minimum? Codes that give you free delivery on any order with no minimum are very rare. Usually, Vistaprint free shipping codes have a minimum of $50.
Customer service may also issue unique free shipping codes to customers; often because of a complaint or issue with a previous order. These promo codes are for one-time use and are non-transferrable, so if you see one on Reddit, skip it!
As you can see, there are several possible ways to get free shipping from Vistaprint. However, you usually must meet certain criteria to qualify such as minimum order size, specific product promotion, or new customer status.
Tip: note that "free shipping" is mailed at "Economy" speed which can take 6-8 business days to arrive. So, even if that coupon yields the best savings, can you afford to wait?
---
Which Vistaprint Promo Code is Best?
Because every Vistaprint customer's order is different, there isn't one "best" promo code for every order. To find the best coupon or promo code for your specific order, consider the following:
New customers qualify for a 20% discount on their first purchase plus get free shipping on $50+ orders with this deal
Order size: Most codes have minimum order requirements for tiered discounts or free shipping. Larger orders usually qualify for bigger discounts!
Specific Product(s): Many coupons or promo codes are good for specific products like business cards, holiday cards, or postcards. You can look for daily product promotions at www.vistaprint.com/offers
Free shipping: Promotions with free delivery are great, such as 15% off + free shipping, but can you wait for economy-speed shipping? (6-8 business days)
Black Friday Sale: Vistaprint runs an amazing Black Friday sale through Cyber Monday every year, so it's a great time to stock up
---
How to Use a Vistaprint Promo Code:
While many Vistaprint promo codes are applied instantly, you'll have to manually enter others at checkout. To enter a code, just click on your shopping cart and look for the link that says, "Have a code?" like this: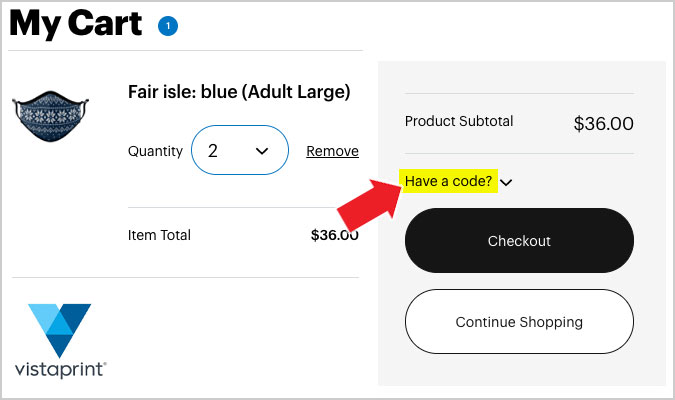 If the promo code is valid you'll get a message saying "Promo code applied" like this: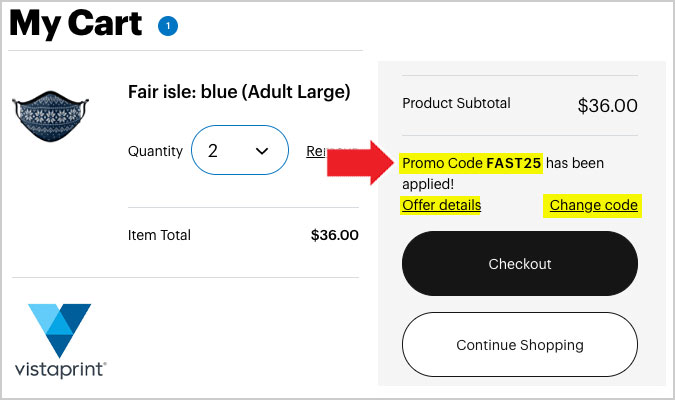 To see the terms of the code, click "Offer Details." If you would like to compare the codes, just click "Change code," and enter another one to compare savings.
If your order qualifies for free shipping you see "$0.00" under "shipping total."
*Related: Does Vistaprint Still Offer Free Business Cards?
---
Black Friday & Cyber Monday Sale:
Every November Vistaprint runs a Black Friday and Cyber Monday sale around Thanksgiving and through Cyber Week. During their Black Friday sale, you can save up to 50% or more on most products. Plus look for amazing 1-day door-buster deals on products like business cards or free shipping with no minimum.
The Black Friday sale usually starts a day or two early, so click here to see if the Black Friday sale is running now!
---
Conclusion
You can usually find a promo code to get free shipping at Vistaprint.com. However, it might not be the best coupon to use on your specific order. To decide whether it is, first ask yourself if you need your order quickly. If so, the free, "economy" speed might not be fast enough. Then, compare your savings on shipping against discounts from other popular coupons.
If you aren't in a rush, then a Vistaprint free shipping code might just be the best deal for your order!
*Related: Get Free Shipping at Finish Line from Nasty Dunk!
Thanks for stopping by Wonky Pie!