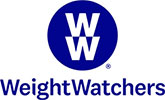 Weight Watchers often has multiple membership promotions running concurrently for their online Core plan with optional in-person workshops. One popular plan allows specific groups to join for $15 per month for the life of your membership. So, is this promotion running now, and if so, do you qualify?
Here's what you should know about the $15 for life promotion, who qualifies, and whether it's the best savings for you.
WW $15 for life: Featured offer | How it works | Who qualifies | Is $15 best?
---
Featured Offer: Better Than $15/Month?
Before discussing the $15/mo. lifetime membership deal, let's look at today's featured offer which might be better: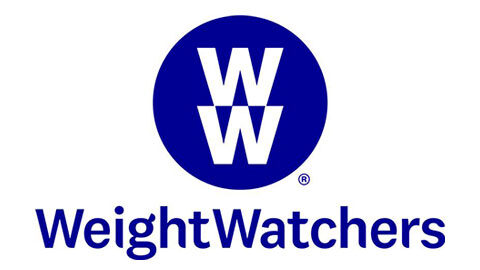 *We list all WW membership deals and promo codes here. Now let's discuss the $15 for life offer and decide if it's going to be the cheapest way for you to join WW.
---
How $15 for Life Works: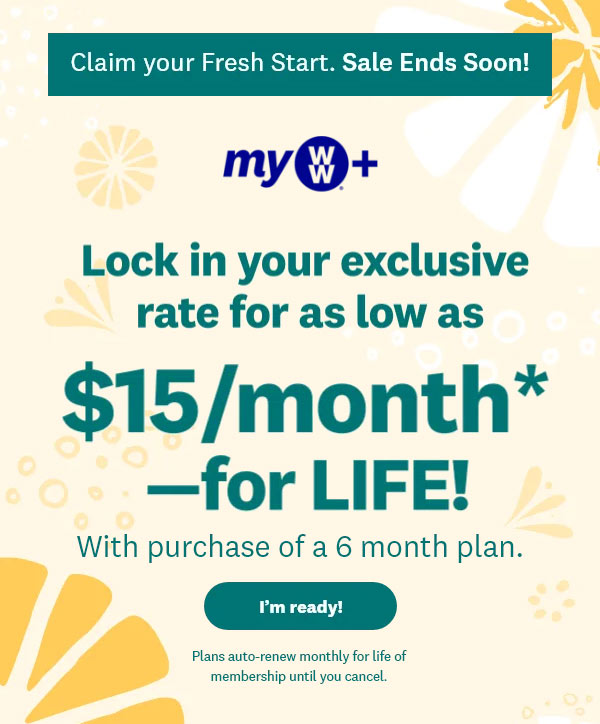 Weight Watchers sometimes offers a "$15 per month for life" deal to the public. This allows you to join their Core Plan for $15 per month and, unlike most other promotions, your monthly rate will never increase. The $15 a month offer is a decent deal long-term, but might not be the best. I suggest that you compare the long-term savings against other offers here.
There are also several groups that can join WW for $15 per month for life at any time.
---
Who Qualifies for the $15 for Life Membership?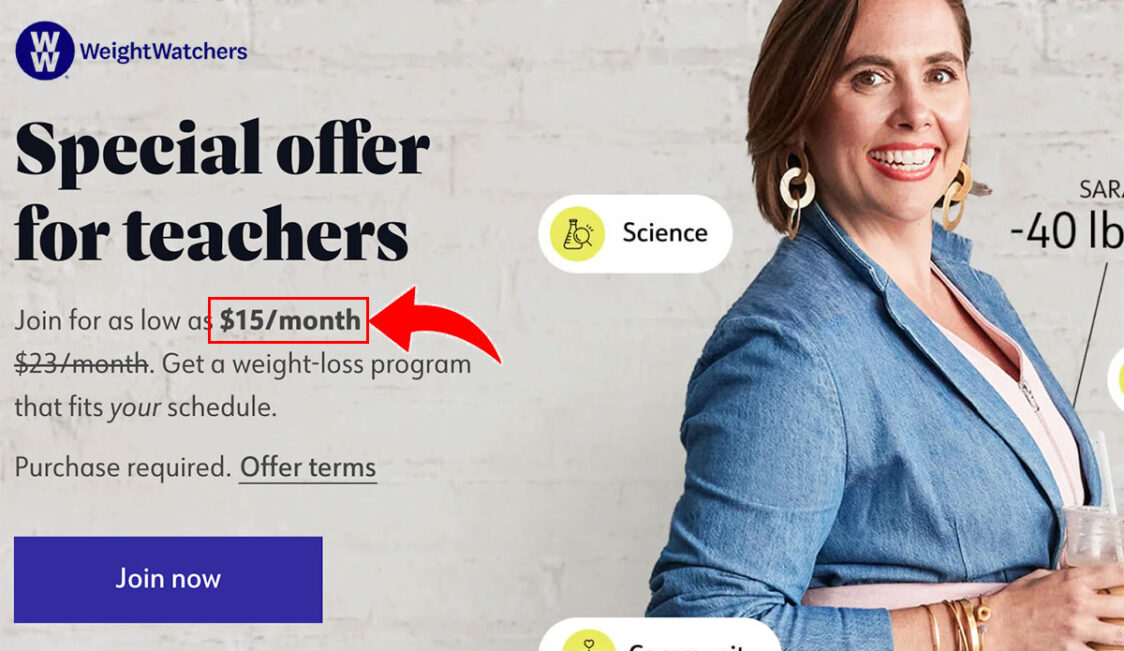 You can join WW and pay only $15 per month for life if you belong to one of these groups:
However, even if you belong to one of these groups, the $15 for life promotion may not be best for your needs. Here's why:
---
Is $15 for Life the Best WW Deal?
The $15 per month rate is only a 35% discount and does not include Workshops. It is also not as good as most other promotions which save 50% or more over the first 6 months.
However, the savings from the lifetime $15 monthly rate start to add up if you stay with WW long-term. That's because with other offers the monthly cost of WW increases to the standard rate after the initial 3-12 month promotional period ends, while the $15 for life deal never costs more than the initial $15 you pay for your first month.
Tip: The $15 a month for life deal is only best for those who plan to stay with WW for 18 months or more. In most cases, I recommend joining with the $10 per month promotion as you can always cancel and rejoin to keep your promotional rate.
---
Conclusion: The WW $15 Lifetime Membership Isn't Great:
The $15 for life membership only saves 35% off the full price. This is only good long-term, as other specials will save you more over the first 6-12 months.
There are multiple Weight Watchers membership offers running at any one time, and these deals change every couple of days. For that reason, patient consumers can wait for a truly great promotion before joining.
I hope we were able to clarify whether you should take advantage of the WW $15 lifetime membership, and you choose the plan that's best for you.
Not sold on WW? Check out our coupons for Noom, Factor Meals, or Nutrisystem.
Thanks for visiting Wonky Pie!