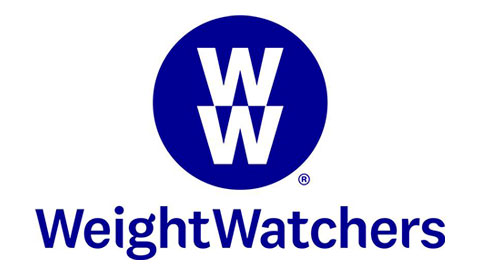 If you are joining Weight Watchers you'll need to decide whether to include workshops (aka meetings) in your membership. If you'd like the extra support and accountability that meetings provide, you'll want to sign up for the more expensive Premium Plan.
However, before joining you'll want to make sure there is at least one convenient meeting location near you. If there isn't a local meeting location with times that work for you, you can also consider virtual workshops online.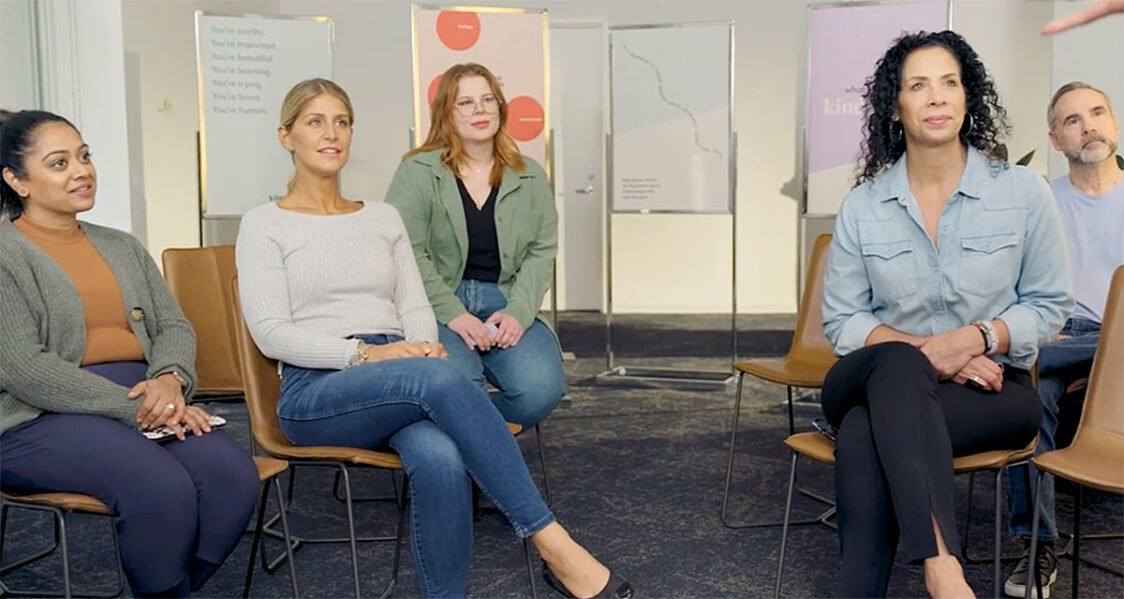 Here's how to find a meeting location nearby plus how virtual meetings work.
---
How to Find a WW Meeting Location: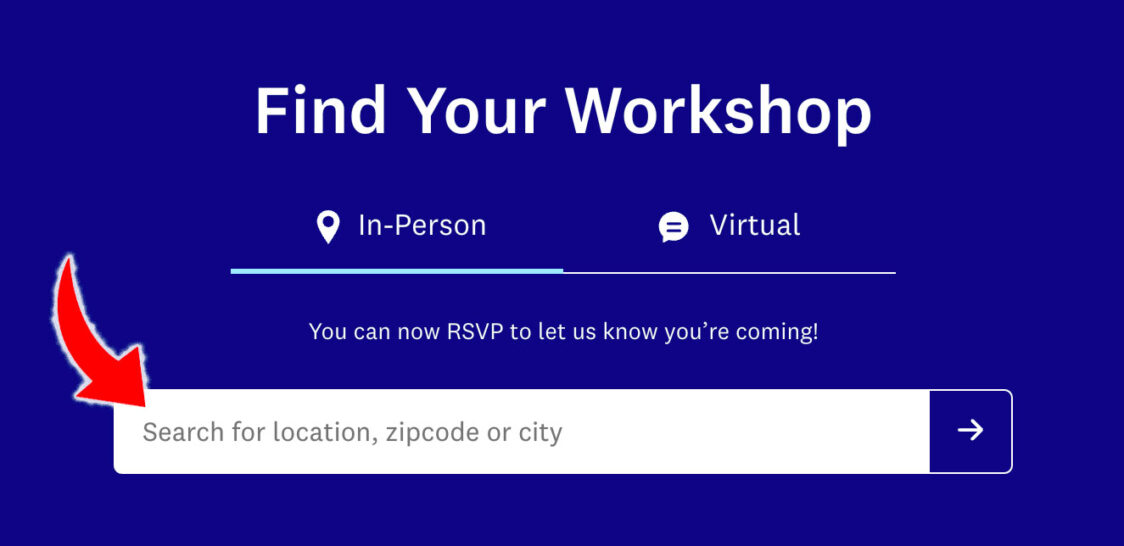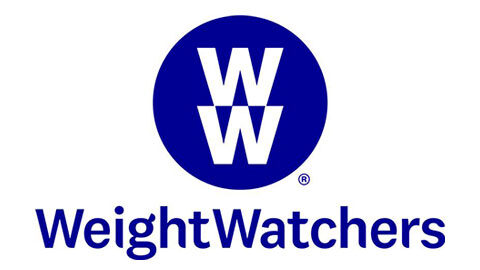 Finding a Weight Watchers meeting location near you is easy, here's how.
Use the Meeting Finder at www.weightwatchers.com/us/find-a-workshop/
Enter Your Location: You'll be prompted to enter your location. You can use your ZIP code, city, or state to find meetings close to you.
Refine Your Search: After entering your location, you can use filters to narrow down your search. You can specify the distance you're willing to travel, the day of the week, and whether you prefer in-person or virtual workshops.
Browse the Results: Click the search button, and you'll be presented with a list of nearby Weight Watchers meeting locations that match your criteria.
View Meeting Details: Click on a specific location to see more information. This typically includes the address, meeting times, WW Coaches, and any instructions for parking.
Attend a Meeting: Once you've found a suitable location and time, you can either show up in person or join a virtual meeting, depending on your preference.
Tip: f you do find a convenient location, be sure that their weekly meeting times work for your schedule. If you can't make a meeting, you can always attend one virtually.
Everyone's schedules are different, so here's what you should know about WW meeting times.
---
Weight Watchers Meeting Times:
When are WW meetings? Meeting schedules are specific to each location. After finding a meeting location near you, you can click to see upcoming meeting times like this: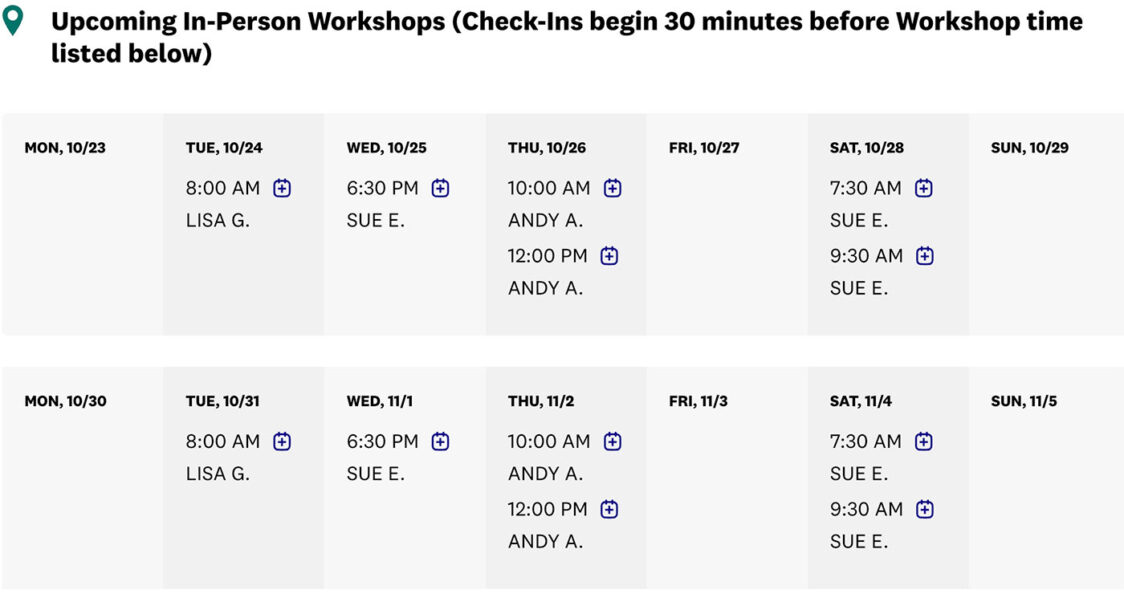 Meetings are usually more frequent in areas with a denser population and generally have morning and evening options for those who work during typical business hours.
Tip: At most locations, check-in begins 30 minutes before the actual meeting starts. You can learn more about what happens at your first meeting here.
Be sure to verify meeting times before going, as holidays, weather, or elections can cancel specific meetings.
---
What If I Don't Like My Meeting Location or WW Coach?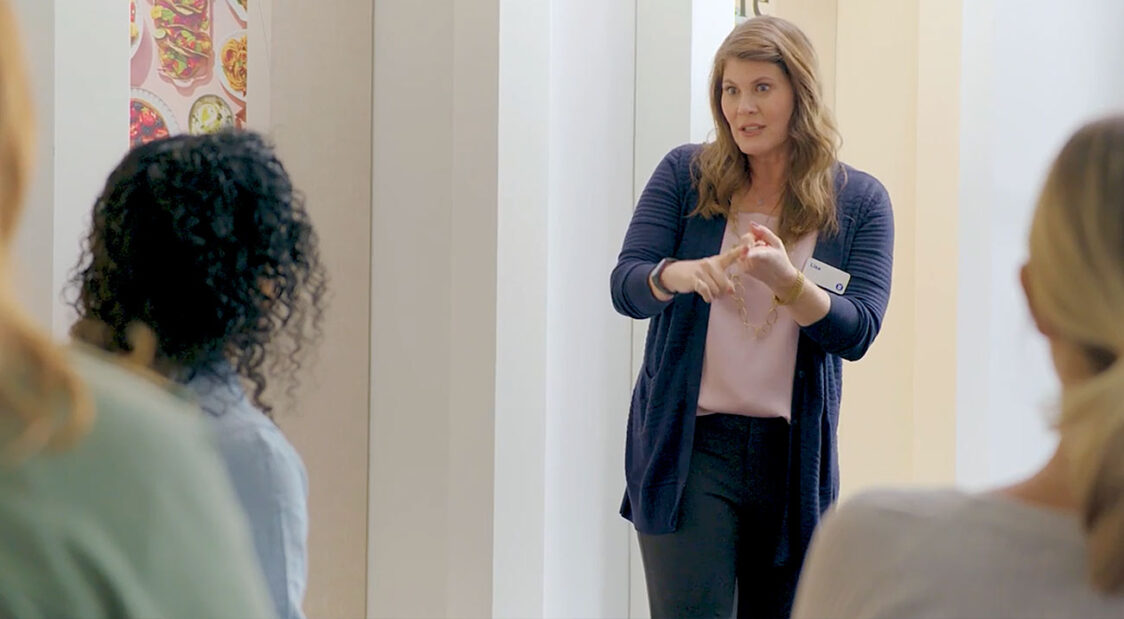 You might find that the first WW meeting location and the other members aren't clicking with you, and that's OK! There's no obligation to stay at any one location, and it's easy to try another convenient meeting venue.
To look for another location, just search by town, like Freehold NJ, or zip code here, and RSVP to the workshop or meeting of your choice.
---
Good Luck At Your Meeting!
I hope we were able to help you find your local Weight Watchers meeting times and locations. If you haven't joined yet, we list their best specials here for up to 4 free months and even a free smart scale.
Women and men who are members of certain groups like teachers, the U.S. Military, or AAA might qualify to join at a special rate.
Related: Fanatics near me | VistaPrint near me
Thanks for stopping by Wonky Pie!