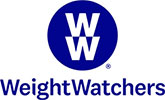 Are you a college student thinking about joining Weight Watchers? If so you have a couple of options to get a great discount on a WW membership subscription.
Here are the two best Weight Watchers discounts for college students.
---
1. Weight Watchers Student Discount: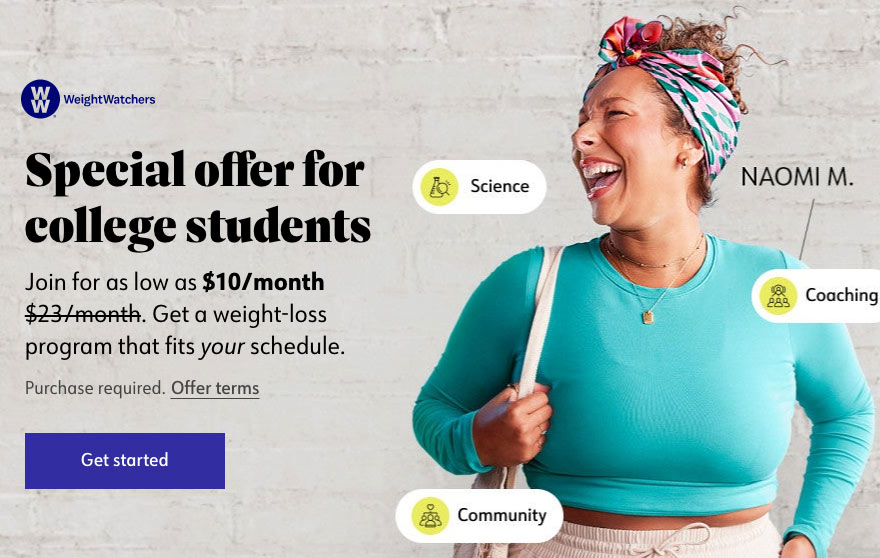 Weight Watchers currently offers a special discount for students currently enrolled in college. To qualify for the WW student discount you'll just need to verify your status as a student with the following info:
Enter your college name
Verify that you are 18+ years old
Provide a valid student email address (.edu preferred)
If you qualify, WW will use your college email address to create your account.
View the WW college student discount on weightwatchers.com/students-offer
There is also a WW student discount available on CollegeBeans.com but you'll need to log in with your verified student account to view this (same?) offer.
Tip: Even if you are a college student you should compare the Weight Watchers student discount against their featured membership offer which might save you more money.
---
2. Featured Weight Watchers Discount (College Students or Just Students of Life!)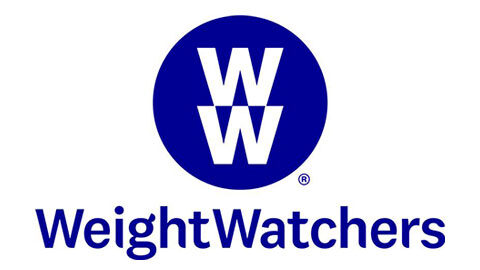 Weight Watchers offers a special discount for wellness blogs like ours to promote, and the savings might actually be better than the student discount. This discount changes every 3-5 days, so it's worth checking today's deal to see if it's superior or requires a shorter commitment than the student discount.
You can also find more WW deals listed here.
Tip: If the featured WW discount is for a 50%+ discount and waives the starter fee it might be a better deal than their student discount.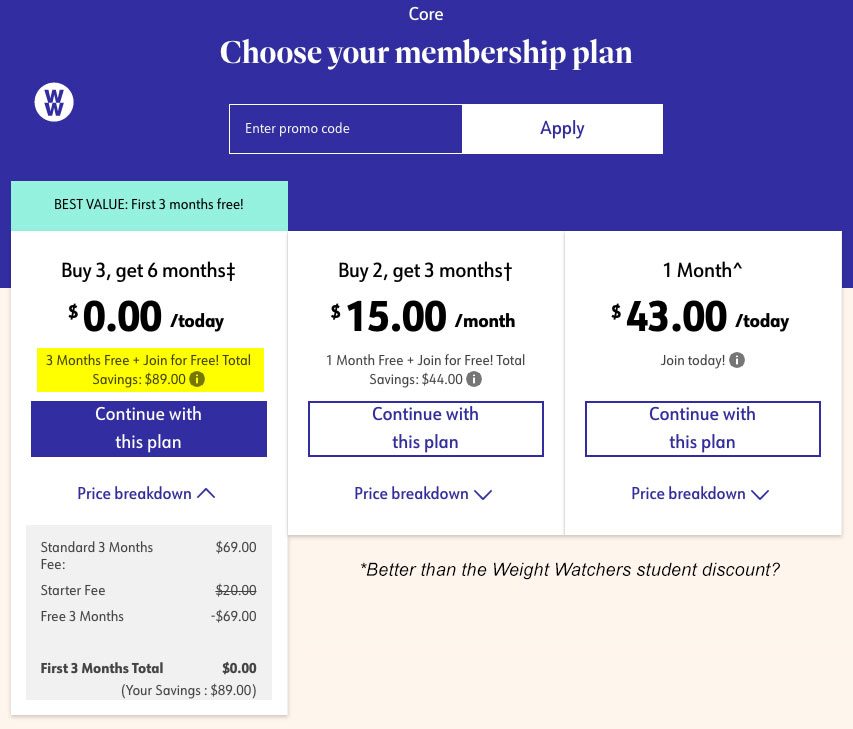 Example: In this WW promotion, the total for your first 6 months would actually be less than the $10 college student membership because the starter fee is waived.
This discount also requires no college student email address or verification which might be preferable for some people.
*Did you know that college students can file taxes for free with TurboTax. Learn more here.
---
Is the Weight Watchers Student Discount the Best Deal?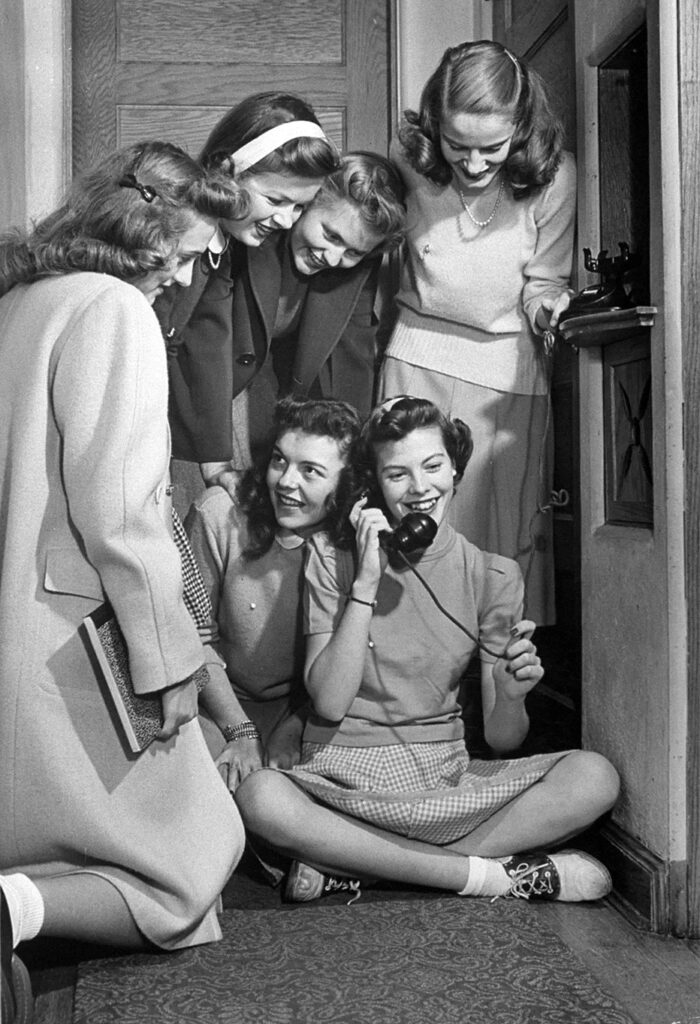 The WW student discount is $10 per month plus a starter fee, but the WW featured deal changes every few days. To determine if the Weight Watchers student discount is best for you, try comparing the two promotions before signing up.
*Stay safe online with a VPN. View the NordVPN student discount here! We also have student discounts for Finish Line and Factor Meals.
Need motivation? There are a bunch of WW transformation pics posted here.
Thanks for visiting Wonky Pie!