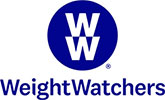 If you are a healthcare worker or nurse you spend most of your life taking care of others, so WW would like to say thank you with a special membership discount.
However, the healthcare worker discount might not save you as much money as one of the other WW deals today including their featured on-site offer.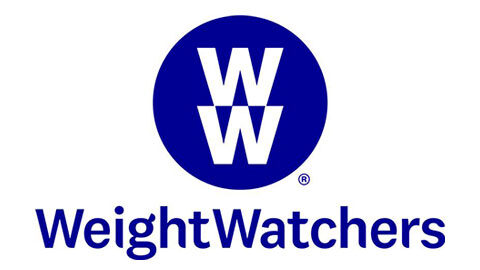 Here's today's best deal plus what you need to know about the WeightWatchers healthcare worker discount for nurses, healthcare technicians, EMTs, and doctors, including geriatric proctologists.
---
Weight Watchers Healthcare Worker Discount: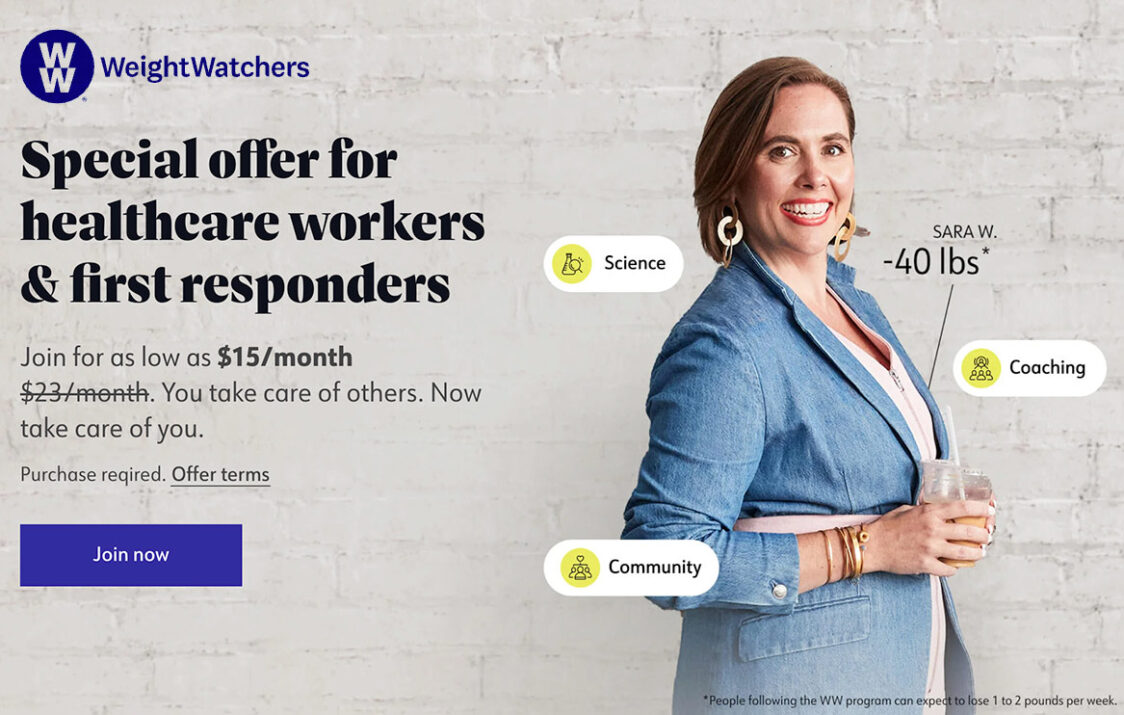 WeightWatchers 35% discount for healthcare workers and nurses drops the monthly price of WW Core Plan to $15 but is not always available. That's OK because you might be able to save even more with another promotion like today's featured signup deal.
The 35% healthcare worker discount is pretty good and lasts the life of your membership. However, their 6-month promotions might be better as they offer up to a 60% discount plus free months and even a free smart scale for tracking your progress.
---
Is the WW healthcare Worker Discount Best for You?
The 35% healthcare worker discount can save you the most if you stay with WW long-term, as the other offers usually only last a maximum of 6-10 months before the cost per month increases.
So, it really depends on your needs.
If you plan to stay with WW for at least 9 months, then the savings might be bigger with the healthcare worker discount as the rate stays low for the life of your membership.
If you don't plan to stay with WW longer than the 6-month promotion, then today's featured sale might be better for short-term savings.
I recommend that you compare the total savings of both the healthcare worker discount and at least one other promotion to decide which is best for you.
---
If you do consider the WeightWatchers healthcare worker discount, then you should familiarize yourself with the fine print.
---
Terms of the WW Healthcare Worker Discount:
These are the terms of the nurse and healthcare worker discount from weightwatchers.com:
Offer Terms: Offer available to licensed medical professionals and first responders. Pay as low as $15/month when you purchase an eligible 6-Month Commitment Plan. Pay the applicable monthly rate for the duration of your plan. Then plans auto-renew at the same rate, monthly until you cancel. While you may cancel your subscription at any time, cancellation will not go into effect until the end of your Commitment Plan. Offer available to new and rejoining members only.

weightwatchers.com
---
WW Says, "Thank You," to Doctors & Nurses!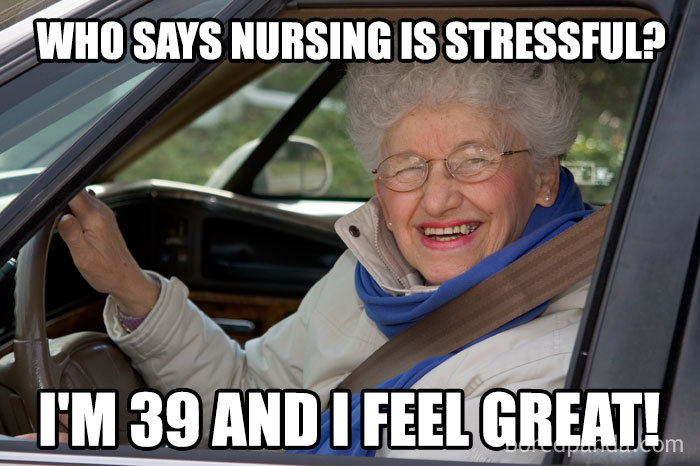 I hope we were able to clarify the WeightWatchers healthcare worker discount so that you can better decide if it's the best membership deal for you. They also have a similar discount for students and the military.
If you aren't sold on WW, there are other apps like WW to consider including Nutrisystem, Noom, and other app-based alternatives.
Thanks for stopping by Wonky Pie!