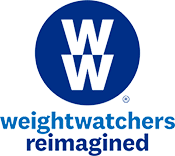 So, how do weight watchers meetings work? The good news is that you've made a good choice as it's consistently ranked as the #1 commercial diet in America.
However, if you landed here, you're probably wondering if you should signup for meetings, (aka WW Studio) or just take more of a DIY approach with WW Digital by using their online tools and community.
So, should you signup for WW Workshops? (aka, "Meetings") Well, there's no right answer for everyone, but decades of data report that people who attend meetings lose about twice as much weight as those who go it alone online. So, how exactly do these meetings work?
Update: Does Weight Watchers still have meetings? Due to the coronavirus WW has suspended in-person meetings, and has gone virtual with their Workshops.
Here's what to expect at WW meetings:
---
1. First, Pick a Meeting Location & Time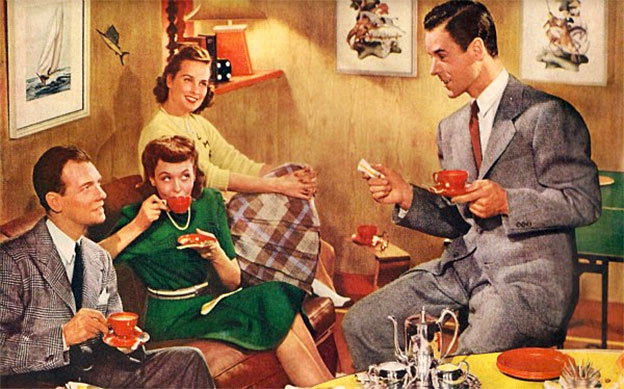 Weight Watchers makes it easy to search for nearby weekly meeting locations. In fact, you can search by zip code and see all of the locations close to you with their find a meeting tool.
There are meetings available 7 days a week in the morning, afternoon and evening, and you can always pick a time that works best for you. You can attend whatever meeting works best for you that week at the time and location of your choice.
If you don't have a Weight Watchers meeting location near your home, you can consider searching for a location on your way home from work if you commute.
Ok, here's how the WW workshops (formerly called, "WW Studio" or "WW Meetings") work, and what to expect at your first one.
---
2. How Many People Attend WW Meetings?
Weight Watchers meeting sizes vary, largely based on time and location. A meeting could be in a stand-alone building occupying a large space, or the basement of a church in town. Also, meetings can be scheduled at either popular, or off-peak times.
So, if you go to a WW meeting in a city or during a peak time, expect a larger group of about 20-25 people. In a less populated areas or during less popular times you can expect closer to 10 people.

---
3. How a Meeting Works + What to Expect:
When you first walk into a WW center, you'll sign in with a friendly Wellness coach and fill out a card with your name. They'll also briefly mention a little bit about what they have planned for the meeting.
Everyone including the receptionist, team leader, and other team members are really supportive. In fact, every team leader and receptionist have been on Weight Watchers and have gone through what you're doing.
There are no drill sergeants or egos welcome at a Weight Watchers meeting. This isn't a competition, it's a safe place for people with common goals and struggles. Everyone who works for WW knows that making you feel welcome and comfortable is a top priority!
If you frequent one or more meeting locations, you'll quickly start to recognize friendly faces. While most people who attend meetings are women, men may frequent them as well. Everyone at your meeting is part of your team, and your biggest sources of support and motivation.
*Related:
---
4. How the Actual "Meeting" Part Works: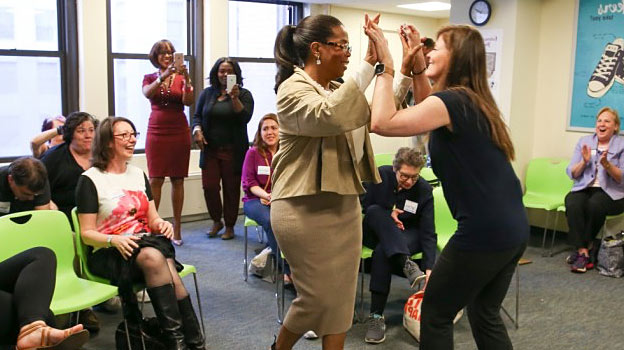 After your weigh-in, there's usually a semi-circle or rows of chairs that all the team members sit in around the WW team leader. The team leader will usually start the meeting by celebrating some of the successes of members who have reached milestones in their weight loss journey. (Some people might even get charms for their WW bracelet as they meet certain goals.)
Tip: If you'd rather not have anyone know about your success, you can always ask your team leader to keep your milestone achievements private.
Next, the team leader will speak briefly on a topic that's related to healthy living and weight loss from Weight Watchers Weekly magazine. Presentation topics may include "tips to cut back on sodium," or "ways to lower stress." You can elect to participate in the interactive presentation, or just listen to others.
The team leader will only involve people who raise their hand or actively seek to participate, so you won't ever be caught off-guard or unprepared during a presentation or discussion.
Q: How long are weight watchers meetings?
A: The entire WW meeting lasts about 30-40 minutes with a "getting started" session afterward after your first meeting which lasts an additional 30 minutes.
---
5. Weekly Weigh-In; Keeping Track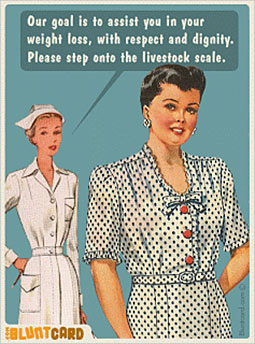 Next you'll have a private weigh-in with the team leader.
The idea of a weigh-in makes a lot of people nervous, but after your first one, you should find that it's nothing to worry about.
When you're weighed, the digital scale is only visible to you and the team leader, and your weight remains confidential. While the very idea of a "weigh-in" makes some people uncomfortable, WW believes that it's the best way to track your progress and create a feeling of accountability, which leads to better weight loss results.
At your first meeting you'll get a booklet called, "My Success Story," in which you'll keep track of your weight each week like a journal. It's OK to have an off-week now and then (especially around the holidays!) but it's also helpful to see your progress in black and white.
The goal of Weight Watchers program is to lose an average of a sustainable 1-2 pounds per week. If you're struggling or off-track, WW leader always remains positive, and you'll never feel ashamed for gaining weight or missing your weekly goal.
Q: Do i have to weigh in at weight watchers meetings?
A: Weight Watchers requires that you weigh in at least once a month (and at most once a week) to track your weight loss. Soon after you weigh in, your weight will appear in your Plan Manager.
---
6. WW Meetings Earn You "Wins"
Weight Watchers recently introduced "WellnessWins" as a way to inspire you on your wellness journey.
You'll earn 50 wins for each WW meeting you attend, which can be used towards rewards like a WW cookbook, free 90-day Headspace app membership, water bottles, and more.
---
7. Optional "Getting Started" Session
After your first meeting you're encouraged to hang around for a casual, "getting started, or getting to know you" session which teaches you more about how the program works. Your leader will probably give you a Weight Watchers introductory guide and packet that explains the point system.
This is a great time to ask questions or hear how others get the most out of Weight Watchers.
---
8. What if You Don't Like Your Meeting or Group?
Every meeting location is different, and often there are different meeting leaders at different times. Many meeting locations even allow you to bring your kids, as long as the children are not a distraction. (Child care not available)
Tip: You may find that you like certain meeting leaders or groups more than others, so it's not a bad idea to try more than one meeting time and location and stick with a group or leader you like and change up which meetings you go to if necessary.
It's easy to switch meeting locations and times, so don't be nervous about offending anyone!
---
10. What's the Point of WW Meetings?
Well, what's true in the U.K. is also true here; meetings exist for both support and accountability. Meeting your weight loss goal is a challenge, and WW knows that you're more likely to be successful with the support of a team. In fact, studies overwhelmingly confirm that having the support of a group improves weight loss results.
There's another good short video about meetings on the WW site (click, then scroll down a bit)
Q: Do you have to attend meetings every week?
A: Weight Watchers recommends that you do, as the meetings are educational, motivational, and keep you focused on your weight loss goal!
---
11: Consider Adding WW Meetings (Workshop)
At WeightWatchers.com, you'll see the phrase, "meetings are power." So. what does this bold statement mean?
It means that people who attend meetings on a regular basis lose more weight than those who only use online resources.
Here's the deal: not everyone can fit Workshop (meetings) into their schedule, but consider that WW meetings double the success rate!
Why is that, you ask? Don't underestimate the importance of inspiration and accountability. Weekly meetings enable you to measure your progress with the support of real people, including confidential weigh-ins.
Losing weight can be a battle, and if you go it alone it can feel like a battle against yourself. That's why both women and men are more likely to succeed with the accountability and support that meetings offer.
If meetings fit into your lifestyle, consider adding them to your membership when you join.
Know that not all meeting locations participate in these WW joining specials, so if your WW Workshop (meeting) location doesn't, you'll have to decide if the extra cost is worth it!
---
In Conclusion…
So, that's the gist of what to expect from Weight Watchers meetings. You may decide that attending meetings isn't for you, (which is fine!) but you should know that meetings aren't scary or embarrassing, and most people who add meetings to their digital WW membership have a very positive experience and are ultimately more successful in reaching their goals.
Either way, if you do signup for Online and/or meetings, be sure to use a coupon for up to 50% off the cost with their 3-month savings plan:

Have you been to a Weight Watchers workshop or meeting? Please tell us what others can expect at their first meeting by leaving a comment below:
*Related: Weight Watchers Points Calculator: Calculate WW points from food labels!
Last Updated on February 28, 2023 by kevin