Student discount for the Wall Street Journal: Did you know that as a student you are eligible for a deeply discounted price on a subscription to the Wall Street Journal?
In fact, there is more than one way to get a student discount on a WSJ subscription, including directly from WSJ.com, or sponsored by your school. Here are the best ways to get a Wall Street Journal Student Discount, or even a free subscription. (If you don't qualify as a student, check out our WSJ subscription deals here!)
---
#1. The WSJ Student Discount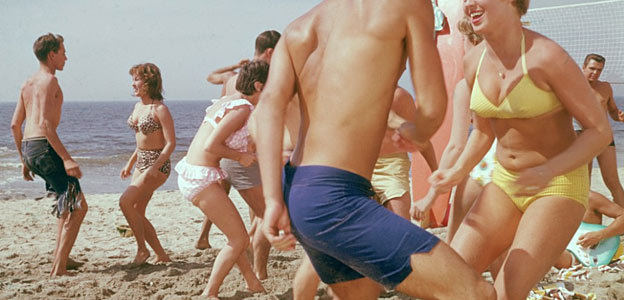 At wsj.com there is a special offer just for students. This promotion changes seasonally but usually offers students two subscription options: "Student Digital" or "Student Print & Digital Pack."
Here's how the how much the WSJ student subscription costs:
$1 for 15 weeks – After the promotion ends you'll continue to get the student rate of the WSJ for $4-10 per month
$49 for 1 year – If you pay for a year's subscription upfront you'll get a better long-term deal. After the initial year ends your subscription continues at the student or educator rate of $4+ per month
$1 for 2 Months – If available, this special gives you a 2-month WSJ Digital subscription for $1
Tip: To see today's best WSJ deals for students, check out education.wsj.com
---
#2. Free WSJ Subscription for College Students & Educators
Did you say, "free WSJ subscription!?" Yes, it's true! As a teacher or full-time student enrolled at a participating college or university you may be eligible for a free subscription to the Wall Street Journal.
To see if your school offers free subscriptions to students and teachers, visit education.wsj.com and you'll see a screen like this: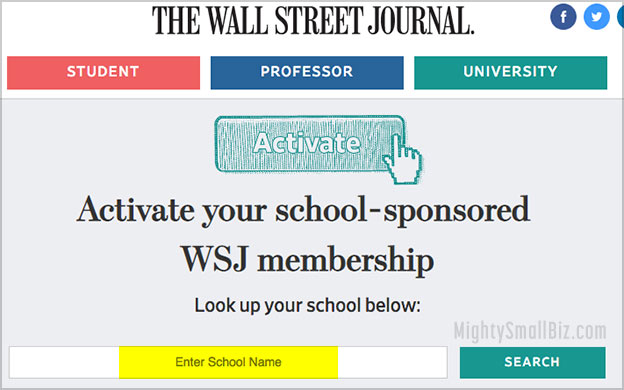 Enter in your school or college name, and check to see if you qualify. If you do, you'll just need to prove that you are a student, often with a school email address or login through your school's website.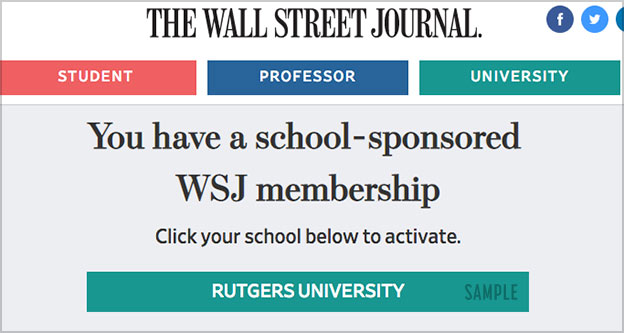 As you can imagine, WSJ for students is packed with the same features as a regular subscription. Interested? You can get started here.
*Did you know students can get TurboTax Quickbooks for free or at a discount?
#3. Not a Full-Time Student? Get a 50% Discount on the WSJ!
Yes even if you don't qualify as a full-time student currently enrolled in classes, you can still get a 50% discount. How? Well, Wonky Pie is one of a number of small business and finance blogs that are given special discounts to pass on to our readers.
The best part is that you don't even have to be a student of any kind! (Except, a student of life, of course) Anyway, you can get the 50% discount, or check all WSJ deals here.
If you're in college, it's a great idea to take advantage of the Wall Street Journal Student discount. Also, a word of advice from an old guy; don't be afraid to disagree with your teachers, and don't rush through college! As Ferris Bueller once said:
"Life moves pretty fast. If you don't stop and look around once in awhile, you could miss it."
*Related: WSJ Subscription Pricing