The Wall Street Journal has been the most trusted source for financial and business news since soon after it was founded in 1889. Although technology and finance have changed profoundly since then, The Journal is still the most respected print and online source to help make shrewd decisions with your money.
Speaking of finance, we have the best discounts and deals for WSJ Digital and Print subscriptions. Click below to get the WSJ for as cheap as $4 per month for up to the first 12 months. Here are today's best WSJ subscription offers and deals:
WSJ Subscription: Today's Discounts | Best Deal? | $4 Per Month | $99 Print Deal
---
1. WSJ Subscription Discounts, Offers Now: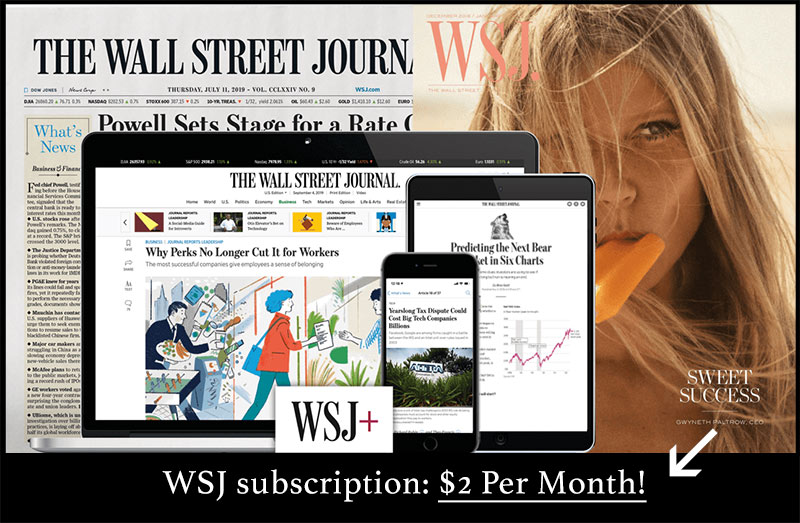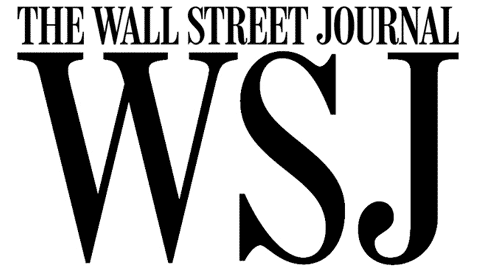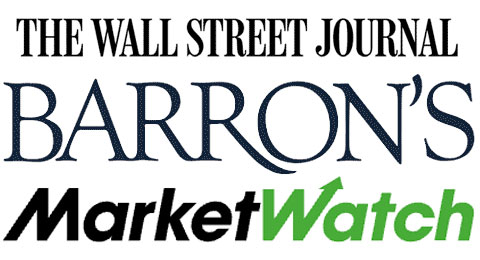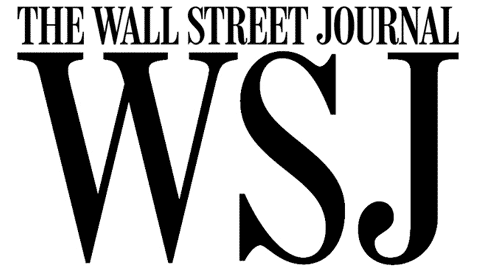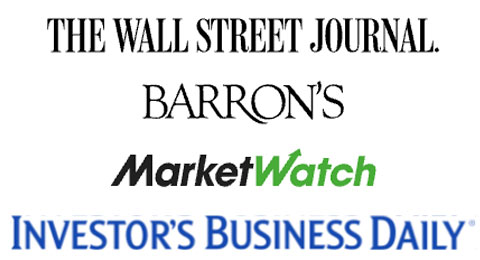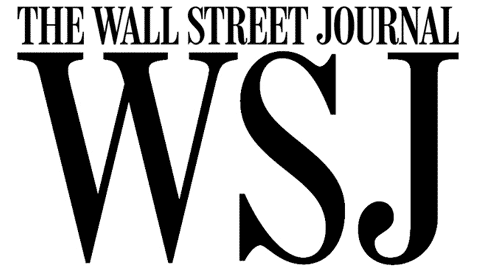 Sometimes there are multiple WSJ subscription deals available, so how do you know which one is best?
---
2. How to Get the Best Deal on a WSJ Subscription:
How can you get the best possible deal on a WSJ subscription? While the $4 a month offer is usually best, it's not always available. Here's how to get the best possible deal now.
Decide whether you want to add optional Print delivery of up to 6 days a week.
Consider adding Barron's and MarketWatch for as little as $2 more per month with the WSJ Digital Bundle.
Subscribe with an offer that locks in the promotional rate for 12 months. You can always cancel early with no penalty, but longer promotions save more.
Amex cardholders may also qualify for a special WSJ subscription discount. Here are the best deals to look for when you subscribe to WSJ Digital with optional Print delivery.
---
3. The WSJ $4 Per Month Offer (Digital):
The best WSJ Digital subscription deal is usually their "$4 per month" offer.
That means you are only billed $4 every 4 weeks for up to 12 months, which is an incredible 90% discount on the regular rate of $38.99 per month.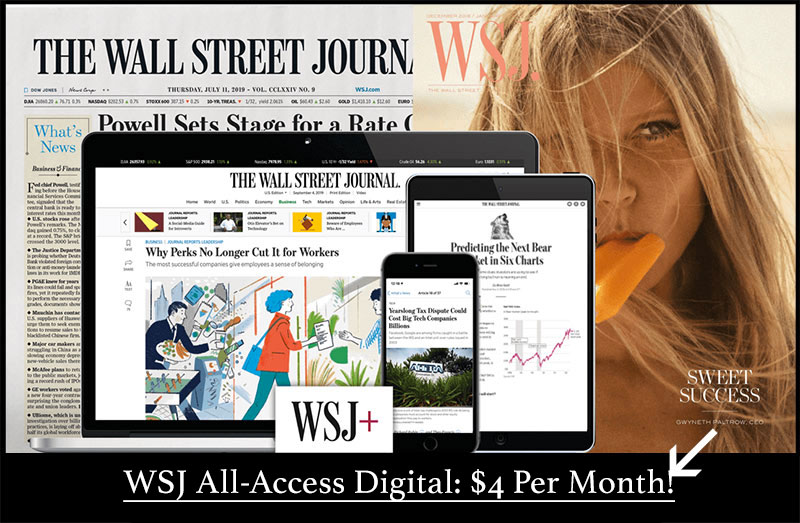 This is a better deal than their "50% off" promotion and the "60% off Gift Membership."
You can also choose to add Barron's and MarketWatch (digital + apps) for an additional $2 per month with the WSJ Digital Bundle.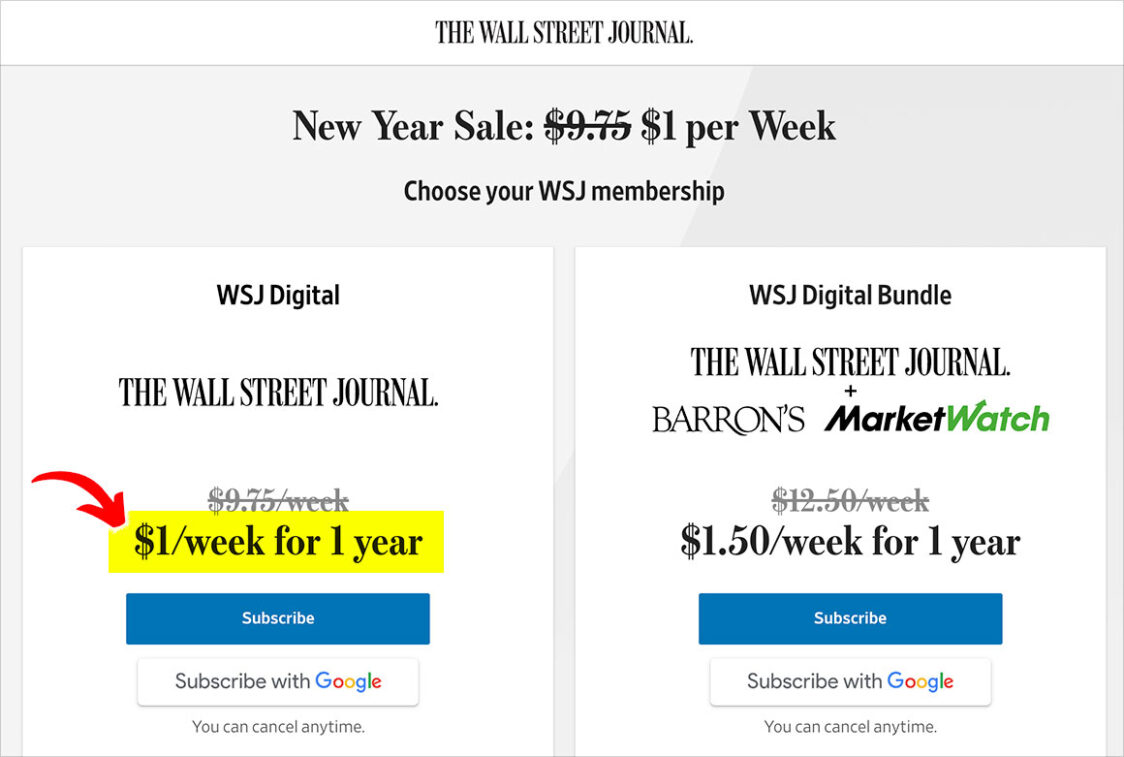 As you can see, WSJ Digital for $4 a month is a 90% discount on their regular rate for up to one year!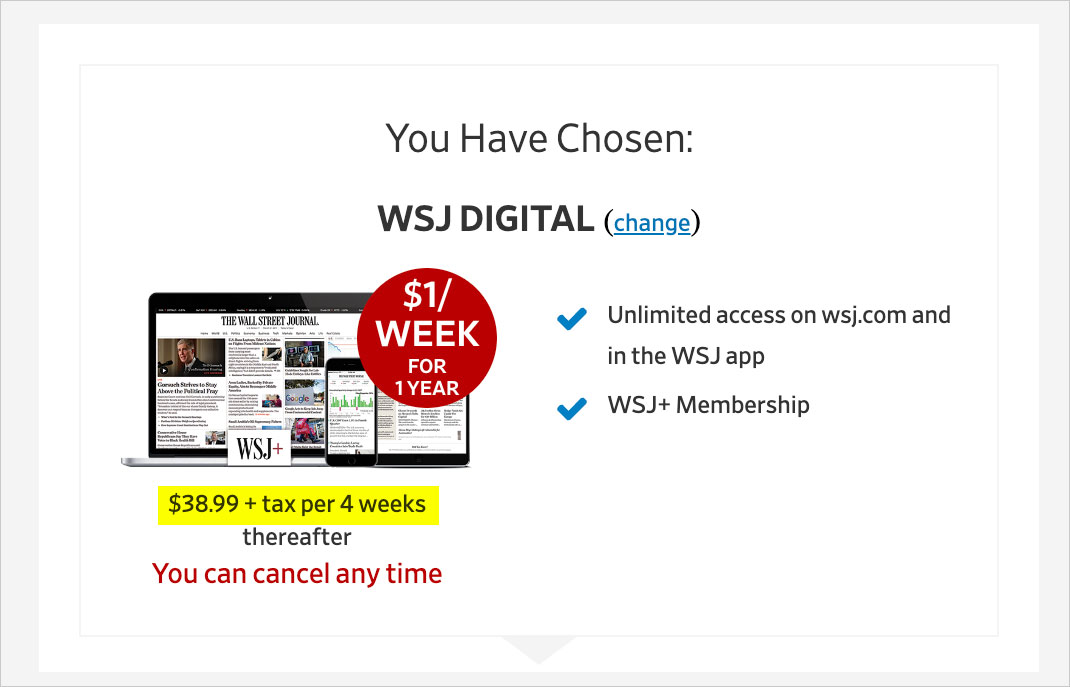 The $4 subscription deal is no problem for those with a fear of commitment, as you can cancel at any time.
Does the WSJ $4 a-month deal include print? Sorry, the $4 deal is for Digital subscriptions only and does not include print delivery. However, the same promotion does offer a special discount on a print subscription with 3 delivery options.
Top 3 WSJ Subscription Deals Now:
WSJ Digital Discount: $4 per month for up to 12 months. No code needed
Wall Street Journal Print Delivery: 50% off the first 12 months
WSJ Digital Bundle w/ Barron's and MarketWatch 90% Off
---
4. Wall Street Journal Subscription Discount $99 (Print):
I notice that most WSJ subscription promotions are for Digital only, but what if you want a discount on Print delivery?
One of the most popular WSJ subscription deals is 6-month weekend-only Print delivery for $99 but it's not always available.
To see today's best discount for WSJ Print subscriptions, click here then scroll down under the featured offer and click, "See Print Options."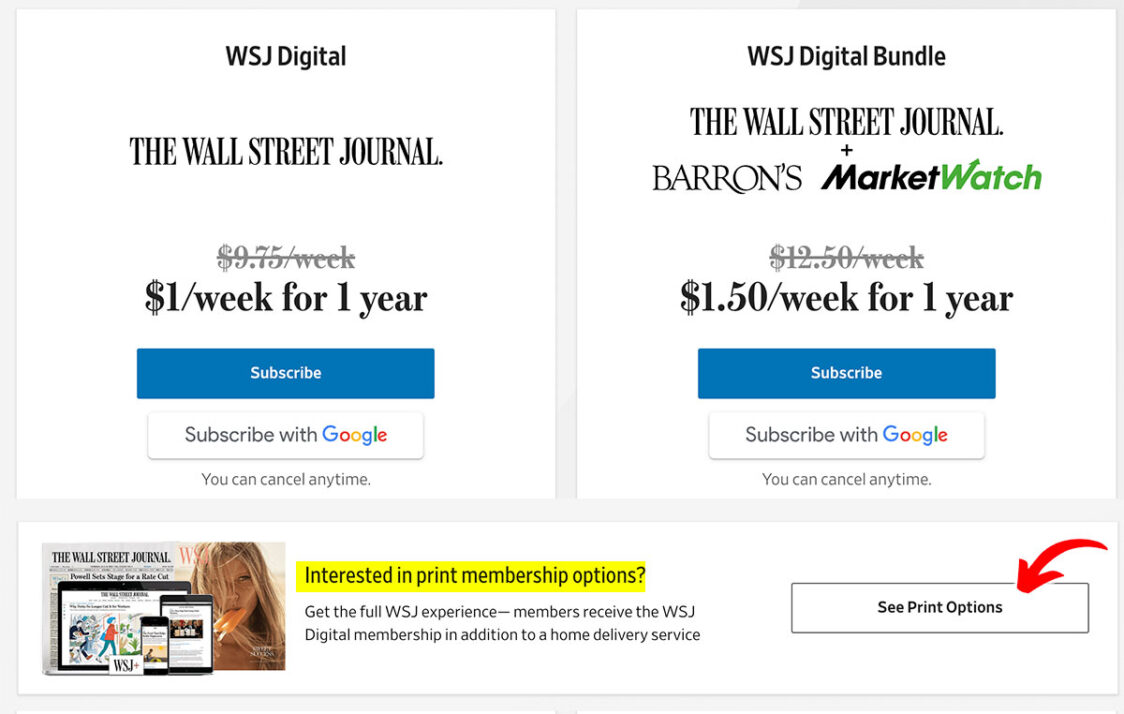 This will apply a 40-50% discount to Print subscriptions for up to the first 12 months.

The WSJ has 3 options for Print delivery:
Weekend delivery on Saturday only
Weekday delivery Monday-Friday
Monday to Saturday delivery 6 days a week
Remember, shorter subscription deals like "$12 for 12 weeks" look good but don't save as much as the 12-month offers.
All subscriptions include WSJ Digital including unlimited access to WSJ.com plus their app.
---
WSJ subscription discount not working? The Wall Street Journal runs only one promotion at a time for their Digital, Print, and Bundle subscriptions. However, they do not include expiration dates with these offers. If your WSJ subscription coupon is not working, it has likely expired and has been replaced with a new offer on this page.
---
Conclusion:
Ultimately, subscribing to the Wall Street Journal can be an excellent investment for those seeking high-quality, reliable, and up-to-date information on global business, finance, and other related topics. It can prove valuable for professionals, investors, students, and anyone interested in staying informed about the ever-changing landscape of the business world.
A subscription to the Wall Street Journal is a wise investment, so make sure you get the best deal possible. If you are only interested in WSJ Digital, then look for the $4 per month offer. The same promotion also applies a generous 50% discount to Print delivery subscriptions.
If the WSJ $4 per month subscription deal is not available, consider waiting as their featured promotion changes every week or two, so you might get a better deal in a few days.
Thanks for stopping by Wonky Pie!