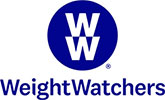 One of the best deals to join WeightWatchers is their $10 per month membership. Not only is that a 60% discount on their popular Core (Digital) Plan, but it locks in the savings for 6+ months or even for the life of your membership.
Some groups like teachers and healthcare workers also qualify to join for $10 a month for the life of their membership.
So, is $10 a month the best promotion to sign up with now?
Here's what you should know about the $10 a month and $15 for life promotions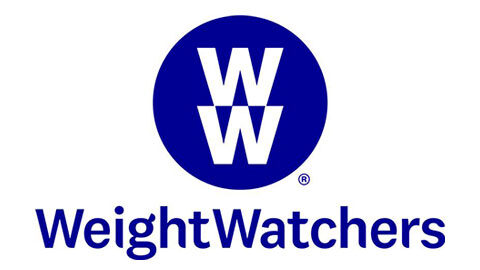 Weight Watchers: $10 per month | Who qualifies? | Price | $15 for Life
---
1. How $10 Per Month Works:
WW always has a featured offer for new customers and it changes every few days.
Arguably the best deal to look for is their $10 per month offer, but it's not always available. Here's what the savings look like with the $10 a month promotion: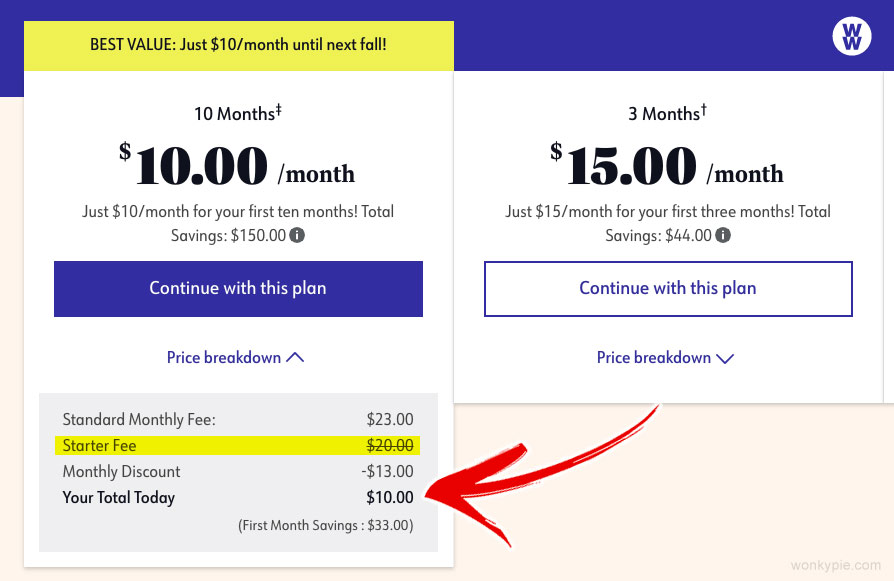 Pretty amazing, right?
You'll notice that the $10 a month membership sometimes includes a free bonus month or waives the starter fee which saves an extra $20.
You can view the terms by clicking the info icon next to the promotion like this: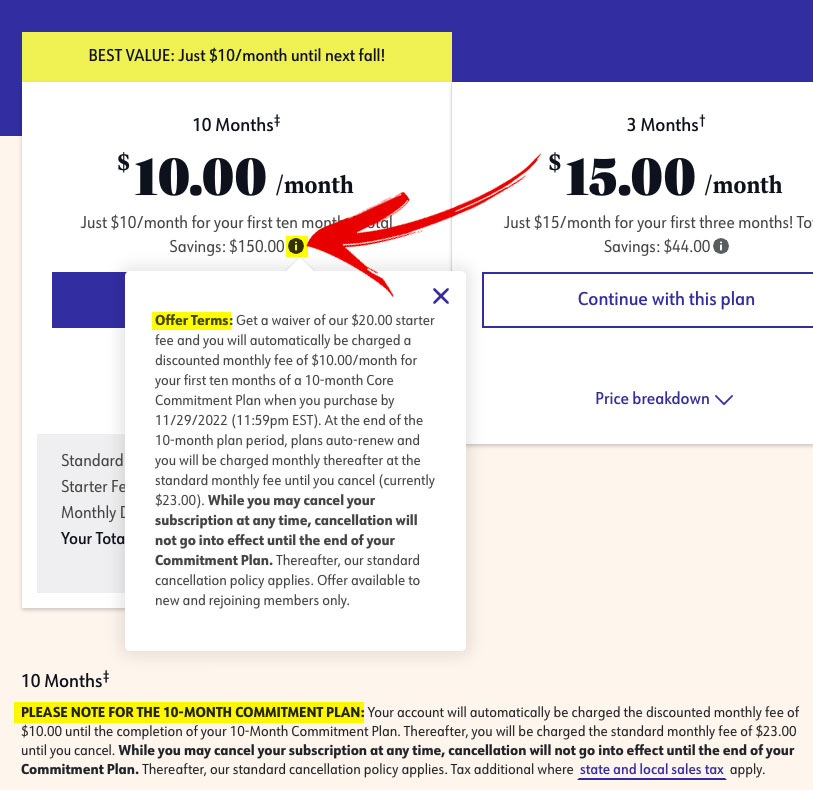 As you can see, there is usually a minimum commitment of 6 months for the $10/month membership and if you quit early you may be assessed a cancellation fee.
---
2. Some Groups Pay $10 Per Month for Life: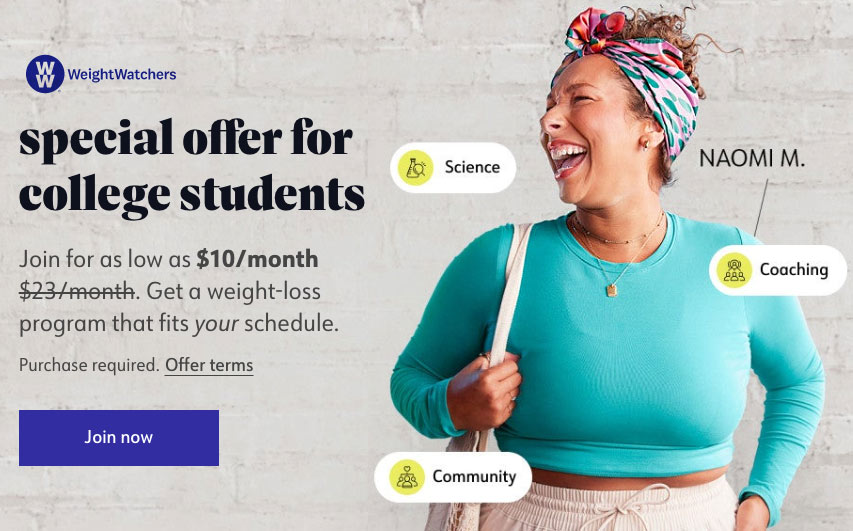 While the WW featured deal today is a bit of a crapshoot, the $10 per month membership is always available to certain groups. Here are organizations and members of groups who can join WW for $10 a month for life right now:
Weight Watchers may ask for verification such as a college student email address or proof of group membership to qualify for the $10 monthly subscription.
---
3. Total $10 a Month Price for 6 Months: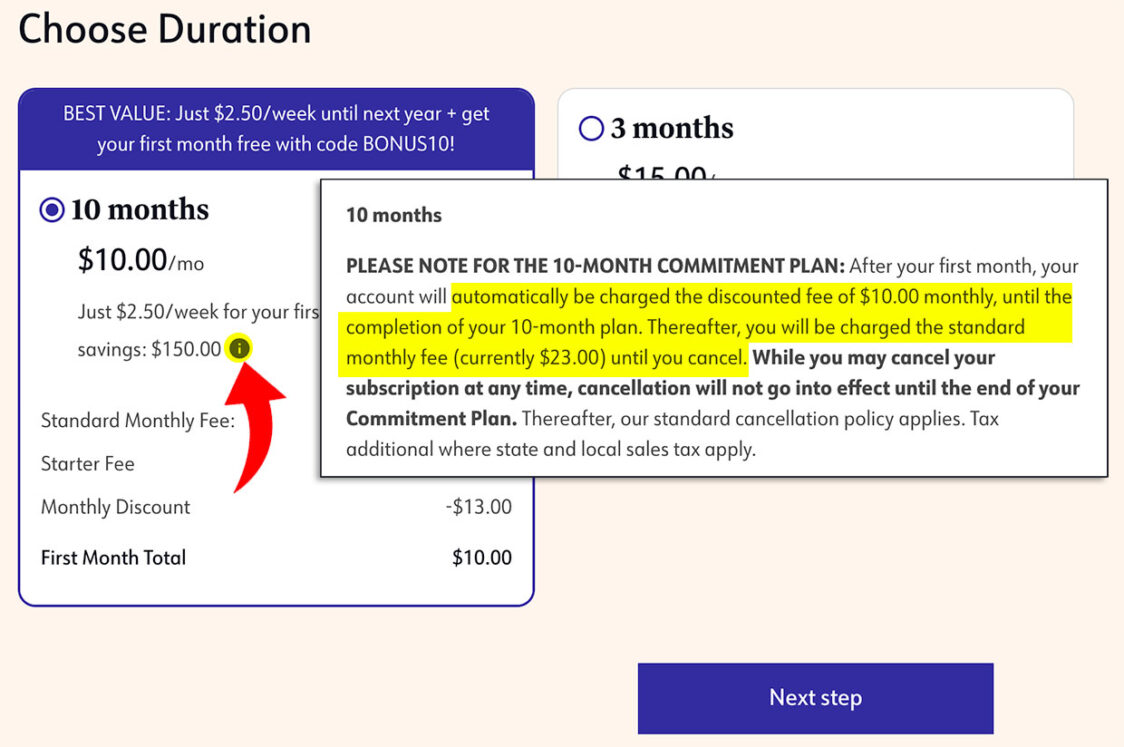 The $10 per month offer requires a 6 or even 10-month commitment and may include a $20 starter fee. Here are the details for how much the $10 a month promotion costs:
"For the 6-Month Commitment Plan: After your first month, your account will automatically be charged the discounted fee of $10.00 monthly, until the completion of your 6-month plan. Thereafter, you will be charged the standard monthly fee (currently $23.00) until you cancel. While you may cancel your subscription at any time, cancellation will not go into effect until the end of your Commitment Plan."

weightwatchers.com
In other words, the typical $10 a month promotion will cost you $60 for the first 6 months plus a $20 starter fee. After the initial 6-month promotion ends, you'll be billed $23 per month until you cancel.
WW also sometimes offers a $15 for life promotion. Here's how that works:
---
4. Weight Watchers $15 a month for Life: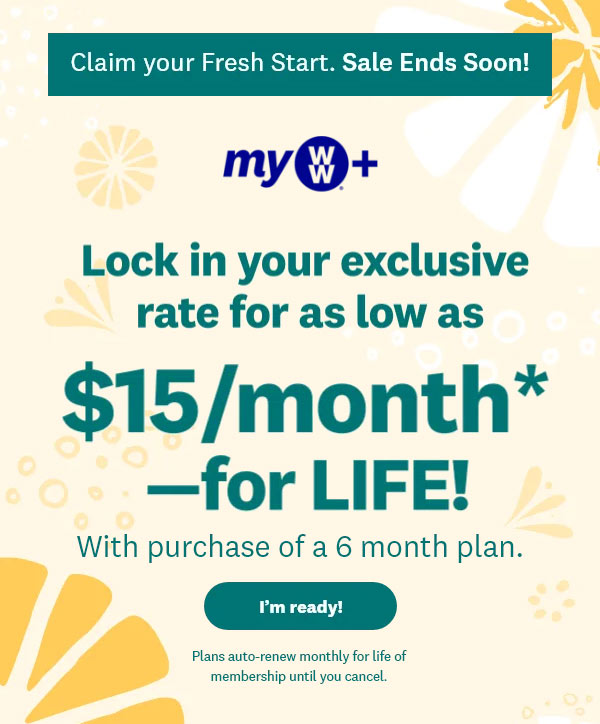 The "$15 for life" rate represents a 35% discount compared to the regular $23/month cost. While this is unimpressive compared to many 6-month offers, it's a pretty good deal long-term.
Example: The "50% off 6 months" deal will save you a total of $69 but then renews at the full monthly rate on the 7th month. While the $15 a month offer only saves you $48 over the first 6 months, the $15 monthly rate is locked in for the life of your membership, saving you $98 per year!
How can you join Weight Watchers for $15 a month? If available, the $15 promotion will either appear as the featured promotion on their offer page or be listed on this page.
However, the $15 a month for life promotion obviously isn't as good as the $10 a month for life deal!
---
5. Is $10 a Month the Best WW Membership Deal?
Are you ready to make a 6+ month commitment to WeightWatchers? If so, the $10 per month promotion is probably the best offer to join with, especially if it includes a free bonus month, free scale, or waives the $20 starter fee.
If it's not currently available you still might be able to join WW for only $10 for the life of your membership if you qualify as a student, nurse, or another group.
I hope the $10 offer is featured here today, and if not, the best WW deals are listed on this page.
Good luck and thanks for stopping by Wonky Pie!