Weight Watchers Canada, eh? The Weight Watchers dieting program originated in Queens, New York in the 1960s when founder Jean Nidetch led living room discussions with her friends about how to lose weight.
From these informal gatherings, Weight Watchers eventually grew to be the #1-rated weight loss programs available to dieters and the most popular commercial diet in Canada!
If you're thinking of signing up, read our review on the program and cost, and be sure to use this week's featured coupon below for up to a 50% discount.
WW Canada: Cost | Coupons | How it Works | User Reviews
---
WW Canada Coupons:
Before we get into our review and details about pricing, let's look at today's best deals and specials for WW Canada:

[lltk-coupons]
With the promotion above, you can join at their promotional rate for 3-12 months. Or, if you aren't sure you'll stick with Weight Watchers Canada long term, you can join for only one month, if you'd like. Also, you'll never have to worry about entering a promo code, as discounts are applied instantly when you click over to their site.
If you like the idea of a top-rated, app-based diet, also check out our exclusive Noom free trial offer!
*Coupons and promotions are also available in French. Offers for their U.S. plans are on our main WW U.S. coupon page. Ok, want to know how much this all costs in Canada? Read on!
---
WW Canada Cost?
Here's how much it costs to join and then remain on WW Canada:
WW Canada Digital: $24.99 per month (Canadian)
WW Canada + Meetings plans cost $52 per month (Canadian)
*Average weekly cost is based on avg. length month assumes completion of full-term. After the initial plan period ends, WW Canada Digital will cost $5.77 per week, and Digital + Workshops will cost $13 per week.
You also have the option to join with another person as a "dual membership" in Canada:
WW Dual Membership: Digital: $30 per month
WW Dual Membership Digital + Workshops: $60 per month
Not sure if this cost is a good investment? We have some thoughts about the value here!
---
How WW (Weight Watchers) Canada Works:

Despite its New York origin, Weight Watchers does not only cater to American participants. It's possible to take advantage of this highly-ranked weight loss program if you reside outside of the United States. Dieters in Israel, France, New Zealand, Canada, and beyond can lower their risk of heart disease, diabetes, and obesity by enrolling in the Weight Watchers Freestyle Program.
Weight Watchers may be increasingly available to all, yet its international programs differ from country to country. In this post, we'll be reviewing Weight Watchers programs available to Canadian residents. If you're considering WW (Weight Watchers) Canada as your next dieting solution, this one is for you!
Weight Watchers Canada offers all Canadian citizens an opportunity to fundamentally alter their relationship to food, health, and well-being via its MyWW (formerly Freestyle) Program. According to the Weight Watchers Canada website, MyWW is a new-and-improved program, honing the renowned SmartPoints® system and offering participants enhanced mobility, dieting freedom, and access to the community.
There are currently two different Freestyle plans available to Canadian citizens: Meetings + Online and Online Only. Here's what you can expect from both plans.
• WW Canada Digital (Online Only)
The Weight Watchers Canada Freestyle Online plan is best for on-the-go dieters who are eager to take advantage of a host of "e-tools" designed to self-manage SmartPoints and dieting choices.
WW Online Only participants get access to:
Individual goal-setting and progress-tracking (digital / app)
SmartPoints tracking via the WW Online app
FitPoints tracking of physical activity via the WW Online app
4,000+ recipes and motivating articles
24/7 Expert Support
Social Connect (members-only social community)
It's important to note that the Online Only plan is ideal for "self-starters" (WW Canada's words) who feel confident in their ability to manage their dieting and fitness goals digitally (and on their own!).
The Weight Watchers Freestyle Program is not, after all, a meal delivery service like Nutrisystem. It requires participants to craft their own meals that fit within the scope of daily SmartPoint allotments and attempts to hold dieters accountable via community (Social Connect and Meetings).
• WW Canada Digital + Workshops
The Weight Watchers Canada Meetings + Online plan gives participants access to everything they'd receive with an Online Only plan. In addition to these, Meetings + Online Freestyle dieters have access to the following:
Weekly, in-person workshops led by WW experts
Staff support, goal-setting, and progress tracking
Here's how meetings work!
According to its website, Weight Watchers Canada recommends the Meetings + Online plan as these in-person meetings are "where the magic happens."
Indeed, Weight Watchers meetings are known for their capacity to build community and provide the support dieters require to reach their goals; these meetings are led by experts who have been through the program themselves.
The best part of this plan? Weight Watchers Canada offers meeting locations in all ten Canadian provinces, meaning that it is available to most any dieter currently residing in Canada.
---
WW Canada User Reviews

According to its website, Weight Watchers Canada encourages dieters to eat what they love; no food is "off the table." Their app is allegedly very easy to use, enabling easy tracking, flexibility, and instant access to inspiration.
Also according to its website, (formerly weightwatchers.ca) WW Canada claims that participants in a six-month clinical trial of the Freestyle Program "saw great weight loss and impressive changes on and off the scale." The success stories do indeed highlight the usual slew of inspiring weight loss journeys, replete with positive career and relationship changes.
But what do the reviews of the Canadian Weight Watchers programs have to say?
It's difficult to find consumer reviews specific to Weight Watchers' Canadian programs, community, and customer service. However, the Freestyle Program itself is generally well-received by dieters, particularly those who enroll in the Meetings + Online plan.
Positive reviews on Consumer Affairs cite significant weight loss as a result of healthy eating choices via the Freestyle Program, ranging from 4 to 10 pounds per month. Others mention their appreciation for the MyWW Program's excellent recipes available to participants of both Online Only and Workshops + Online plans.
In general, the Freestyle program's app and updated SmartPoints tracking features are very user-friendly, according to the bulk of reviews. One reviewer, pleased with the support of his Weight Watchers community, sums up his experience with the Freestyle program rather aptly: "WW offers the only program that is a lifestyle, not a fad."
Negative reviews referring to the Canadian Weight Watchers program do briefly mention the difficulty of navigating the Canadian website; one other notes that the Canadian programs do not seem to have much information about Canadian restaurants or grocery stores and bemoans the fact that Weight Watchers Personal Coaching (a feature of U.S. Weight Watchers programs) is not an option yet for Canadian citizens.
This is perhaps the greatest disadvantage of the Weight Watchers Canada Program: it only offers two dieting plans for users and limited meetings locations.
More general negative reviews refer to cost, first-time member sign-up fees, and poor customer service, yet these are relatively consistent across diet review platforms.
Overall, however, it's fair to conclude that, while distinct from its U.S. counterparts, the Weight Watchers Canada Freestyle Program is keen to help all Canadian citizens transition to a healthier, happier life in the easiest and most supportive way possible.
Tip: Always Use a Coupon or Promo Code at Signup!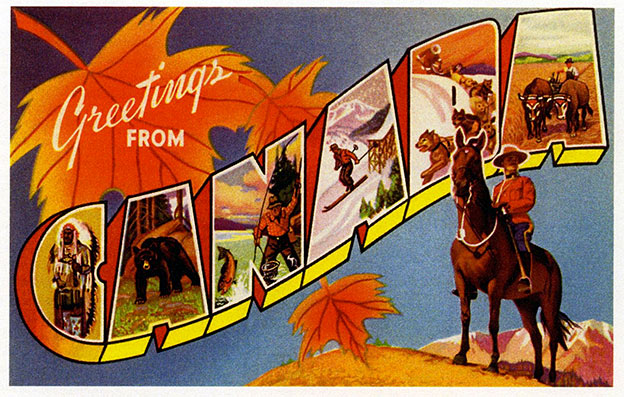 There's always at least one weekly promotion available for WW Canada, so make sure you don't pay full price. If you aren't in a hurry and this week's deal isn't great, wait a few days and see if next week's coupon is better. During peak season, like New Year's, you can get up to a 50% discount on the cost at signup!

Want more Weight Watchers Reviews? We've got you covered!
If you don't like the idea of a DIY diet like WW or Noom, consider the South Beach Diet or Nutrisystem (cost, coupons), the most popular meal delivery diet.
Sharing is caring!