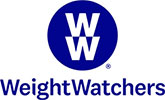 Best Weight Watchers Deals to join: WW has a holistic, scientific approach to weight loss using daily points to encourage healthier habits for sustainable long-term weight loss.
If you are thinking of joining WeightWatchers, we can help you get the best deal when you sign up online. Here are the best membership specials, and coupons for up to a 50% discount or 4 months free WW Core (Digital / Online) and Premium (Workshops / Meetings) plans plus how to use a promo code.
Weight Watchers: Specials Now | Best Deal? | Promo codes | WW Discounts
---
Best Weight Watchers Coupons, Deals to Join Now: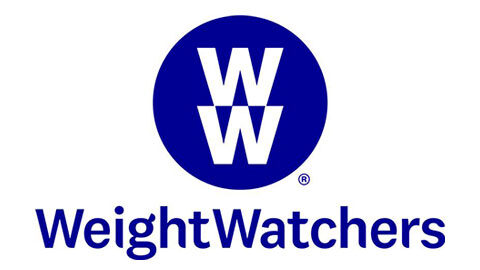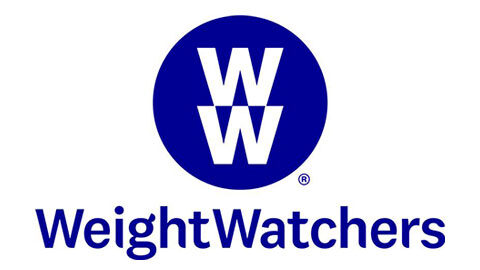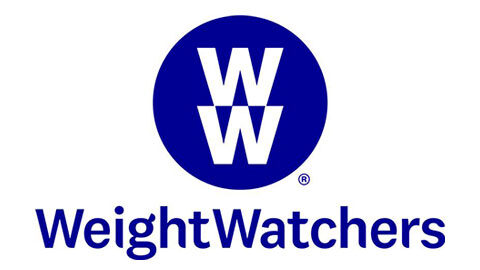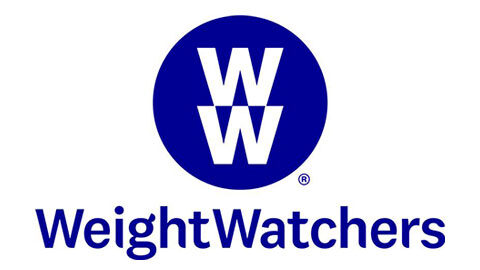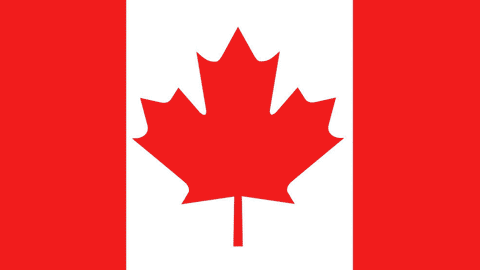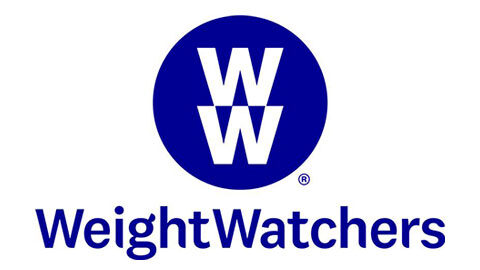 We're happy to recommend WeightWatchers because it's one of the highest-rated, most economical, and most popular weight loss and wellness programs. If you're thinking of joining, here's how to get the best deal today:
---
How to Get the Best Deal When You Join WW:
You only get one chance to signup for WeightWatchers so make it count! Here's how to get the best possible deal when joining WW:
Decide if you want the extra support of workshops (meetings) and coaching included in the WW Premium plan
If not, then choose the DIY WW Core (Digital) plan for the lowest monthly price
Choose the 6-month Savings Plan for the biggest discount
The best WW promotions and sales offer a 50% discount or up to 4 months free plus waive the $20 starter fee
If today's sale isn't a total savings of at least $70, consider waiting as their featured promotion changes weekly
Tip: The best offers are usually the 6-month savings plans, as they lock in the promotional pricing longest and save you the most money. Not ready for a long commitment? The 3-month savings plans are pretty good, too.
---
How Weight Watchers Deals Work: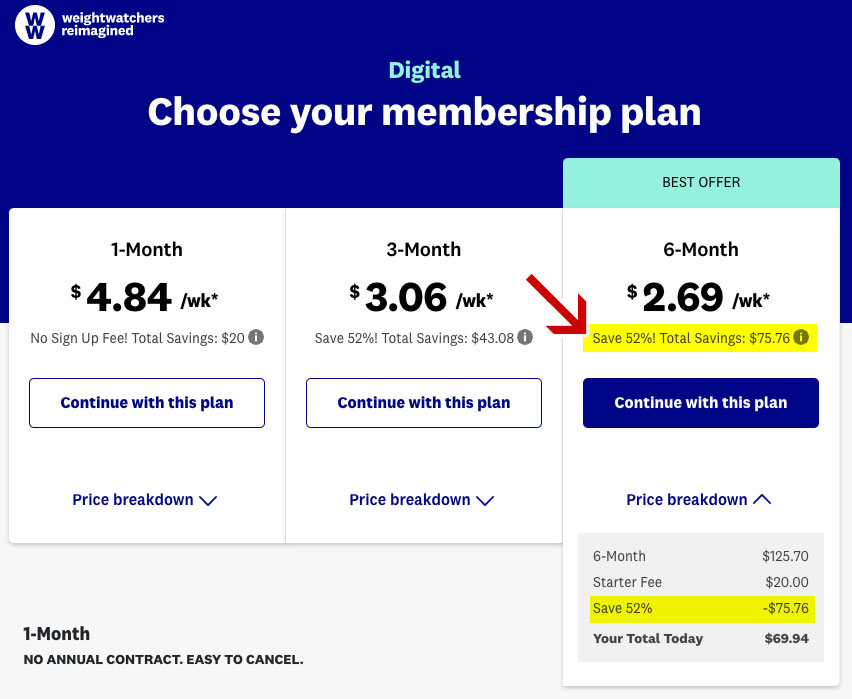 The specifics of the promotion and the exact savings will be itemized under where it says price breakdown.
Want to know more specifics, such as when the promotion expires? Just click on the little "i" for information and you'll get a pop-up window with offer terms like this: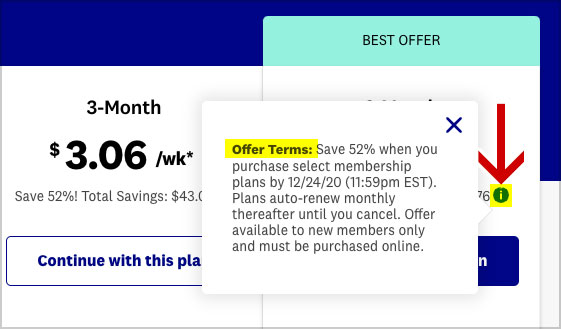 Top 5 Weight Watchers Deals Now:
50% Off + free WW cookbook with promo code: LETSCOOK
Four Months Free with code LETSGO
Join for free plus $10 per month deal
Premium Plan: Join free + 6-months for $128
Free scale + 3 months free
---
Weight Watcher Promo Codes:
Where do I enter a WeightWatchers promo code? After selecting a plan you'll have the chance to choose a 1-6 month commitment and enter a promo code as shown below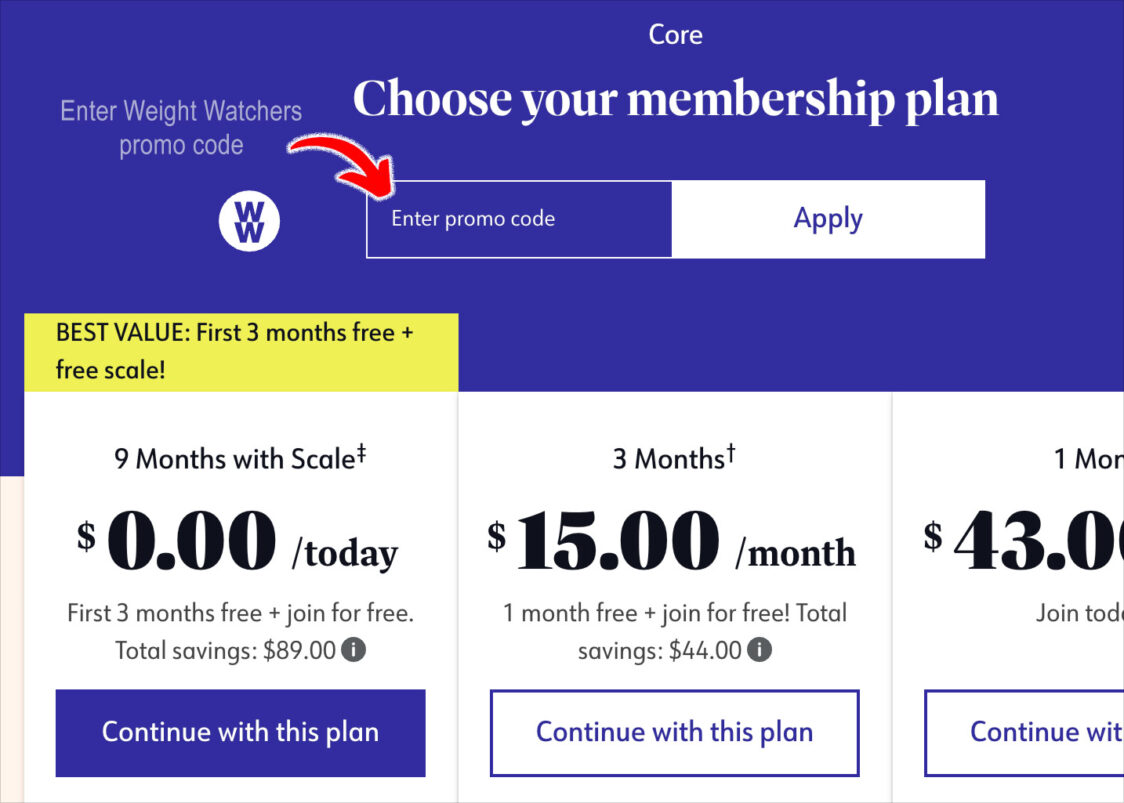 Then, click apply and if the code is valid you'll see an itemized discount under your subtotal. Most WW promotions don't require a discount code and the savings are applied instantly when you click a promotional link or banner.
Tip: I haven't had any luck using the Weight Watcher promo codes posted on coupon sites like Reddit and RetailMeNot, so I think most are just clickbait.
Here are more ways you can qualify for a special discount when joining WW.
---
More Discounts for Joining WeightWatchers:
You may find special offers to join Weight Watchers from groups or organizations you belong to. Weight Watchers may have special discounts for teachers, students, seniors, and healthcare professionals.
Tip: While these discounts are available for certain groups, you may actually save more with our featured offer above!
---
Conclusion:
No single diet is best for every person because everyone has their own unique lifestyle, personality, and weight loss goals. However, if you are looking for a popular and highly rated weight loss plan that offers the optional in-person support of others, then I recommend considering Weight Watchers.
If you do join, I hope you saved money using our exclusive Weight Watchers joining specials and coupons for both the U.S. and Canada.
Not sold on WW? We also have specials for joining other diets and wellness programs like Noom, Nutrisystem, and Byte Aligners in 2023. Thanks for stopping by Wonky Pie!