Deciding that you are ready to lose weight is the easy part. Choosing a weight-loss plan to follow, well… that's a but harder. With so many programs to choose from, finding the diet that best suits your lifestyle can be intimidating!
We are here to help make this step a bit easier for you, by taking a closer at two popular weight-loss plans: WW (Weight Watchers) vs. Keto.
The Ketogenic diet is everywhere lately, and people rave about the fast weight loss results. So should you try it?
Or, should you try Weight Watchers; a tried-and-true method, endorsed by Oprah, that's been around for decades?
Let's break it down and compare Weight Watchers vs. keto, in a head-to-head matchup that reminds me of, "The Tortoise vs. the Hare." Let me explain:
WW vs Keto: Overview | Compare Ratings | Weight Loss | Combine Both? | Health Risks | Which is Better?
---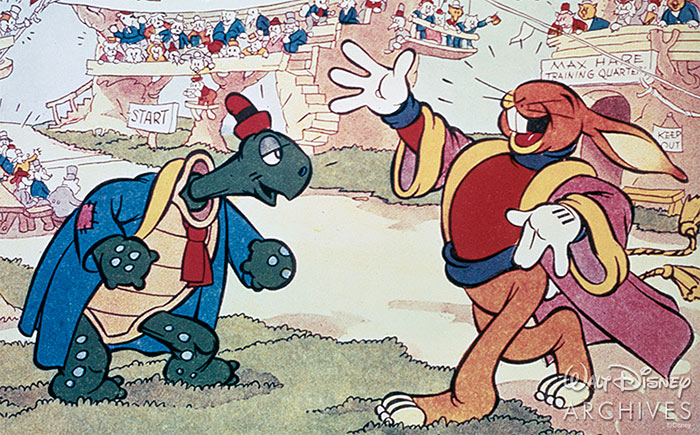 About The 2 Programs:
• Keto:
The goal of the Keto diet is to significantly reduce carb-intake in order to force the body to enter into a metabolic state known as ketosis. Ketosis occurs when the body does not have enough carbs to burn for energy, and instead turns to fat as fuel source. This "fuel switch" can result in dramatic initial weight-loss.
• WW (Weight Watchers:)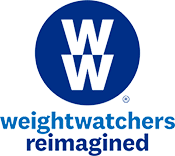 Weight Watchers recently changed their name to WW to better represent themselves as plan a wellness plan instead of a diet. This plan has no restrictions, and gives point values to all foods based on healthiness.
WW gives you a points budget to spend on food, and you track all meals and exercise on the Weight Watchers app. Optional weekly meetings add accountability and support, and increase the success rate.
---
Weight Watchers vs. Keto Ratings:
In comparing Weight Watchers and keto, I think it's important to first see how health experts rate these two different diets: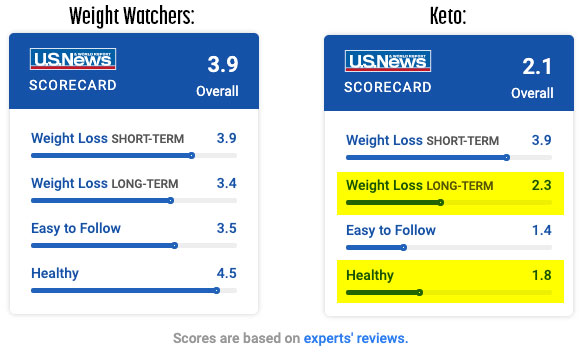 Wow, that's a pretty dramatic difference in scores!
Weight Watchers beats keto in every category except for "short-term weight loss." It's also worth noting that U.S. News list of the top 41 diets, WW ranks #1, while keto ranks #38. Yikes!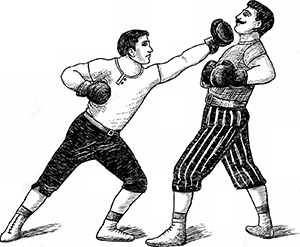 Let's talk about what makes these diets different by comparing the two diets in several key areas, starting with keto vs. Weight Watchers results:
---
1. Short-Term Weight Loss Results:
• Keto:
Strict reduction of carbohydrates is likely to result in fast weight-loss. In fact, many people who follow keto lose 12 pounds or more in the first month.
Keto is rated highly for short term weight loss, but gets low scores for long-term weight loss. This is probably because many people lack the desire and discipline to follow the restrictive diet long-term.
• Weight Watchers:
WW's goal is to have you lose a sustainable 1-2 pounds per week on the program. If keto is a sprint to your weight loss goals, then Weight Watchers is a steady jog. WW hopes that their program creates behavioral change and healthy eating habits to last a lifetime.
In the battle of Weight Watchers vs. keto, short term weight loss may be the only round that keto wins.
Scorecard: Weight Watchers: 0, Keto: 1
---
2. Long-Term Weight Loss Results:
• Keto:
While the ability to quickly shed pounds is very real on the Keto diet, it may not be the best diet for a long-term plan. By cutting out foods like beans, fruits, legumes, certain vegetables, and whole grains, you are eliminating foods that contribute vitamins, minerals, antioxidants and fiber to your diet.
Fiber, for example, is extremely important in maintaining a healthy gut microbiome, which is vital for immunity and inflammation reduction. Make sure to discuss long-term effects with your doctor.
• Weight Watchers:
Many people have successfully stayed on the Weigh Watchers plan for years and years. Once you adapt to the point system and gain knowledge on how to fit the points into your daily life, it becomes second nature.
WW is generally rated better for long-term weight loss, and has once again been ranked the "Best Weight Loss Diet" by U.S. News.
For these reasons, it seems that WW is more effective than keto for long-term weight loss.
Scorecard: Weight Watchers: 1, Keto: 1
---
3. Food Restriction:
• Keto:
The keto diet does have some significant food restrictions. With the goal being to enter a state of ketosis, keto asks that you keep your carbohydrate intake somewhere between 20g-40g a day. That means giving up a lot of carbs!
Some popular foods forbidden with keto include bread, pasta, and potatoes. However, there are a lot of alternatives to keep you satisfied. You can find a number of keto-friendly recipes online, and you might not mind making the low-carb switch, especially for the short-term.
• Weight Watchers:
Through the Weight Watchers plan, each food is given a point value and each person is allocated a certain amount of points per day. The beauty is that no food is off-limits with WW. You can eat whatever you like, as long as you stay within your point limit.
That may mean reduced portions of some of your high calories favorites, but it does not mean those foods are off the table. The idea is that in order to stay within your points budget, you'll have to learn to make healthy choices.
The keto diet is more restrictive than WW, as it significantly cuts out a number of food groups including grains, rice, pasta, and starchy vegetables.
Scorecard: Weight Watchers: 2, Keto: 1
*Related: The 99 Most-Tracked WW Foods
---
4. Support & Accountability:
Research supports the idea that when it comes to weight loss, support is an important component. After all, it's often a long road with a lot of potential obstacles and setbacks. So, for that reason a good diet should include some form of support and encouragement.
• Keto:
Keto doesn't specifically offer any individual or group support. For that reason, consider finding a supportive community online like Ketosis and the Ketogenic Community on Facebook. There are thousands of others on keto, so if you try it, be sure to find a supportive group with access to tips and keto recipes.
• Weight Watchers:
WW recognizes the importance of both support and accountability. That's why they include WW Connect, accessible through the app, with all plans. This is a great way to stay motivated, and talk with others who are on a similar weight loss journey. You can also see photos of others' weight loss progress, recipes, and inspirational messages.
If your schedule allows for it, also consider including meetings with WW Workshop. Many people do better with in-person support and accountability to keep you on track to meet your weight loss and wellness goals.
Scorecard: Weight Watchers: 3, Keto: 1
---
5. WW (Weight Watchers) vs Keto: Calories
• Keto:
The Ketogenic diet does not specifically steer you towards counting calories. However, for those looking to lose weight, it is important to keep in mind that many foods that are low in carbohydrates are also high in calorie, like nuts and cheese. That being said, feel free to partake in these delicious foods – in moderation.
• WW (Weight Watchers):
Like keto, Weight Watchers doesn't count calories. Instead, their FreeStyle point system assigns numerical "SmartPoints" values to foods based on calories, fat, sugar, and protein. So, while two foods may have the same caloric value their SmartPoints value could be vastly different. Example:
Yogurt with blueberries & granola = 250 calories (3 SmartPoints)
Plain bagel = 250 calories (8 SmartPoints)
The Weight Watchers point system encourages users to make healthy food choices that should result in positive behavioral change.
Keto and WW don't count calories. However, both seem to be consistent with FDA recommendations that women and men on a weight loss diet should consume 1500-2000 calories per day, depending on a number of factors.
Scorecard: Weight Watchers: 4, Keto: 1
*Related: Keto vs Paleo Diet: What's the Difference?
---
6. Health Risks:
• Keto:
You might say that keto values weight loss more than wellness. When you are consuming a lot of fat while eliminating certain food groups, such as fruits, legumes, and whole grains, you might experience nutritional deficiencies. To avoid these risks while on keto, you should make sure that you aren't omitting important nutrition from your diet.
Talking to a nutritionist can help you get the most out of keto, as it isn't an easy diet to follow correctly. Additionally, anyone who has a kidney or liver condition should keep in mind that this diet could potentially put strain on their organs.
• WW (Weight Watchers):
WW encourages you to eat a healthy, balanced diet (including unlimited zero-point foods) as part of a healthy lifestyle. There are no significant health risks associated with Weight Watchers, and if you follow the program your health should improve.
While keto sees fast weight loss as the goal, WW might argue that losing weight is just the result of living a healthier lifestyle.
The unanimous conclusion seems to be that keto presents more potential health risks than Weight Watchers.
Scorecard: Weight Watchers: 5, Keto: 1
---
Keto vs. WW (Weight Watchers): Cost Comparison
• Keto:
There is no actual charge for the Keto diet. Keto is just guidelines for eating, so there is no membership or subscription involved. The entire cost of the diet is comprised of the keto-friendly foods that you need to buy at the supermarket. However, most people on keto spend more on food because fresh meats and non-starchy vegetables cost more than typical groceries and processed foods.
• Weight Watchers:
A Weight Watchers membership costs about $20 per month for the Digital (WW Online) subscription. If you'd like to include meetings or personal coaching (via text messages), it will cost you about $55 per month. Like keto, most of the cost of WW is in the food you choose to buy, and fresh, healthy foods generally cost more.
Tip: They say that an average person spends about $250 per month on food. Because neither WW nor keto include food, you'll still be spending at least that amount on food each month.
If you start keto or WW, plan to spend a little more on healthy foods at the grocery store. However, if you give up those guilty pleasures and empty carbs that you used to buy, it can help offset the extra cost of healthier food.
Even though WW has a monthly fee, Keto and Weight Watchers will cost you about the same amount of money to follow, as the cost of these diets is in the food you choose to buy. So, we'll call this round a tie.
Scorecard: Weight Watchers: 5, Keto: 1
---
Can You Do Weight Watchers and Keto?
Thinking of combining WW and keto? Unfortunately the principle elements of keto are not compatible with those of WW. In fact, WW states that:
"keto does not align with the U.S. dietary guidelines which emphasizes eating fruits, vegetable, and whole grans for optimal health."

Source: WeightWatchers.com
However, if you want to do the keto diet while on Weight Watchers, you can at least embrace the central lower-carb focus.
Weight Watchers doesn't restrict any foods, so if you join WW, consider reducing carbs, starchy vegetables, and processed foods when possible. Foods that are high in carbs, like pasta, bread, and rice, can drain your energy, so try eat less of them. Just don't give up healthy foods like fruits, vegetables, and whole grains in the process!
Example: Substitute mashed potatoes for cauliflower "mock" potatoes
---
Weight Watchers or Keto: Which is Better?
Now that you have had the opportunity to take a closer look at Weight Watchers vs. Keto, you can make an informed decision as to which plan is right for you.
The good: Weight gain is often the result of careless eating habits. Both keto and Weight Watchers can help you better understand what you are eating, and put order to your diet.
However, when I think of Weight Watchers vs Keto I'm reminded of the fable of the tortoise and the hare. You know; slow and steady wins the race!
While keto edges out WW for short-term weight-loss results, WW performs better long-term.
So, overall the experts unanimously agree that it's not even a close race: Weight Watchers is a healthier and more sustainable weight loss and wellness program.
Plus, WW has an impressive track record dating back to the late 1960's, while keto still has to prove that it's not just a fad diet.
If you are just looking to lose 15 pounds in a month, or if your eating has gotten out of control, then keto is worth considering to bring order to your diet. However, you still should have a long-term plan in place so that you don't just gain that weight back.
If you are looking to live a healthier lifestyle which results in sustainable weight loss, then WW looks like a better choice.
So, in summary, in agreement with the experts, we strongly recommend Weight Watchers over keto as a healthy and sustainable weight loss program.
Thinking of joining WW? You can save up to 50% on the first 3-6 months of WW if you signup through one their promotions:

---
WW Wins, But No Single Diet Works for Everyone
In comparing Weight Watchers and keto, it's important to remember that no single diet is best for everyone. If you are unsure about WW, consider the Noom diet (review, cost, free trial) instead. The app-based diet was developed by behavioral psychologists and recognizes that no diet is sustainable without true behavioral change.
If you are very busy and don't want to count points or portion your meals, consider meal delivery diets like Nutrisystem or South Beach.
Regardless of which diet you choose, run it by your doctor before starting, especially if you have any preexisting health issues.
Thanks for stopping by Wonky Pie, and good luck!