When this whole coronavirus thing started our family's only option was those paper n95 medical masks. Seeing your kids and others wearing those in public doesn't exactly make you feel better, as they kind of scream, "pandemic!"
Well, the good news is that a number of apparel brands like Vistaprint, pro sports, and Zazzle have now switched over to making stylish reusable masks.
In fact, Zazzle has an assortment of styles including some cute patterns and floral designs for women, men, and kids. You can also have Zazzle custom face masks printed with your own design, like your kid's name. Here's more about their masks and face coverings including cost, reviews, and a coupon!

Zazzle: mask designs | kids masks | custom masks | face shields | cost | coupon
---
Zazzle Mask Designs:
There are hundreds of designers who contribute designs for Zazzle masks. For that reason, I find that sorting designs by "most popular" is the best way to shop. Here are some of my favorite Zazzle mask designs: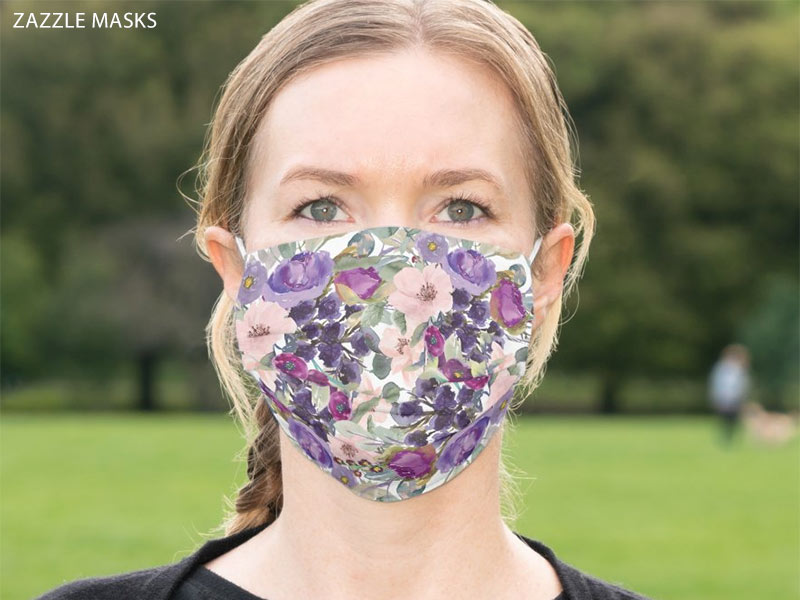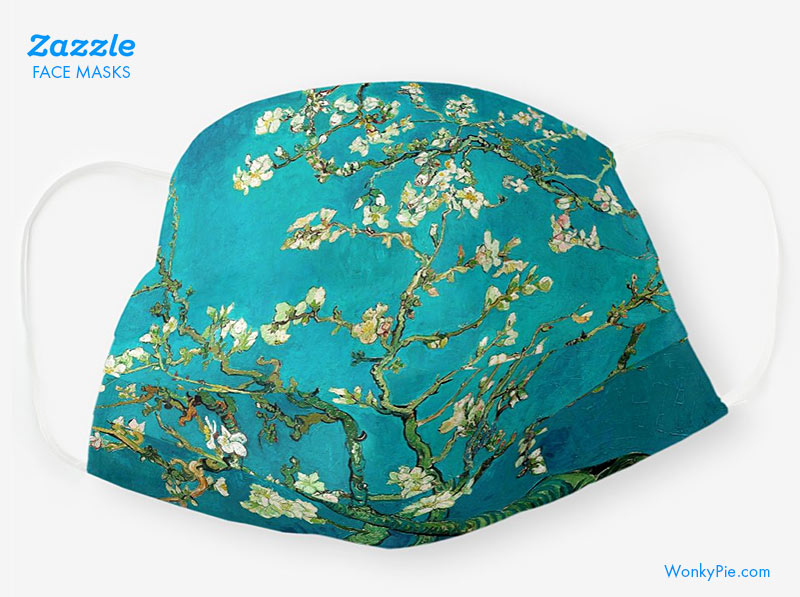 ---
Zazzle Kids masks (face coverings):
Is there a kids' size? While some mask designs are clearly for children, there is no actual kids size, as all masks are "one size fits all." I called Zazzle to ask about sizing, and they said face masks should fit kids ages 6+.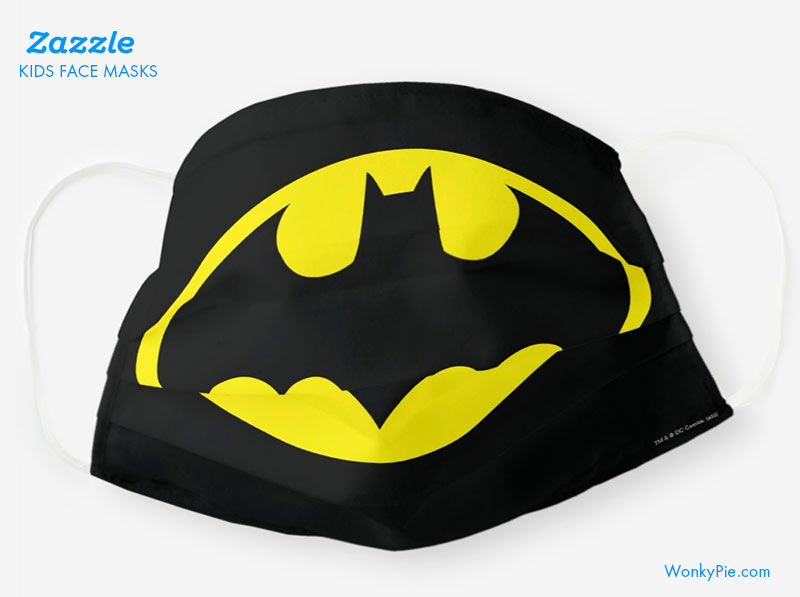 Zazzle has a number of kids' masks featuring officially licensed superheroes like Batman and Wonder Woman as well as Bugs Bunny and Looney Tunes.
---
Zazzle College Masks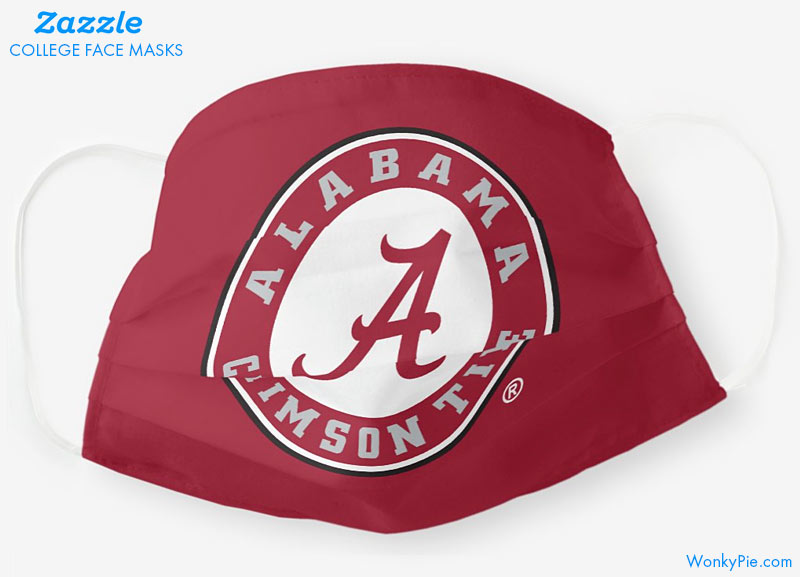 Zazzle also sells collegiate masks featuring the logo of popular colleges and schools like Alabama, LSU, OSU, and Navy. They seem to be adding more college designs every week.
---
Custom Face Masks:
Besides choosing from the many Zazzle designs, you can also create a custom mask with your kid's name, or with your own design, logo, or photos. Here's a popular Zazzle mask that allows you to customize with a child's name: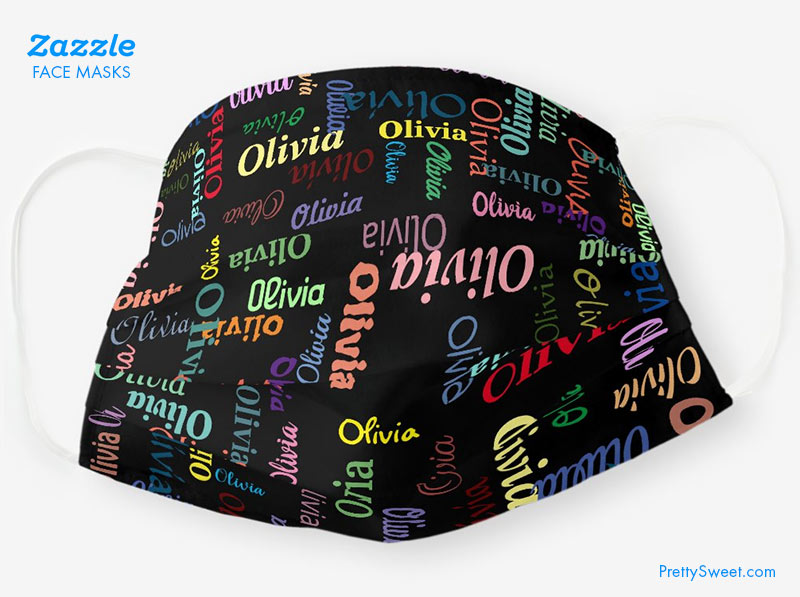 ---
Mask Reviews:
As you can see, reviews for Zazzle masks are overwhelmingly positive: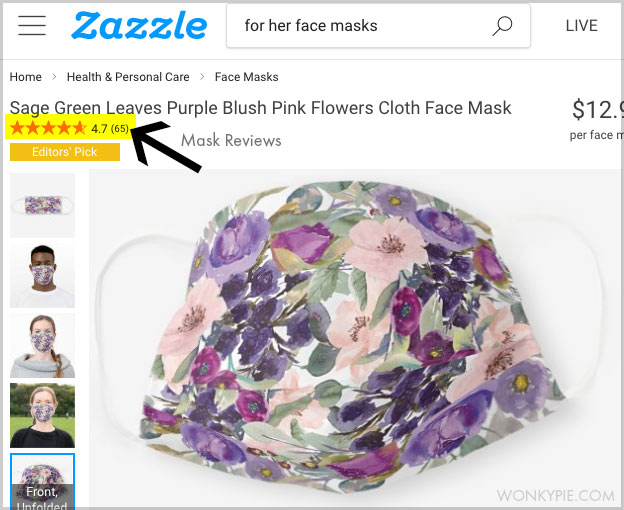 The masks we ordered on the way, so my review will be posted here as soon as possible. In the meantime, here's some helpful info about Zazzle masks.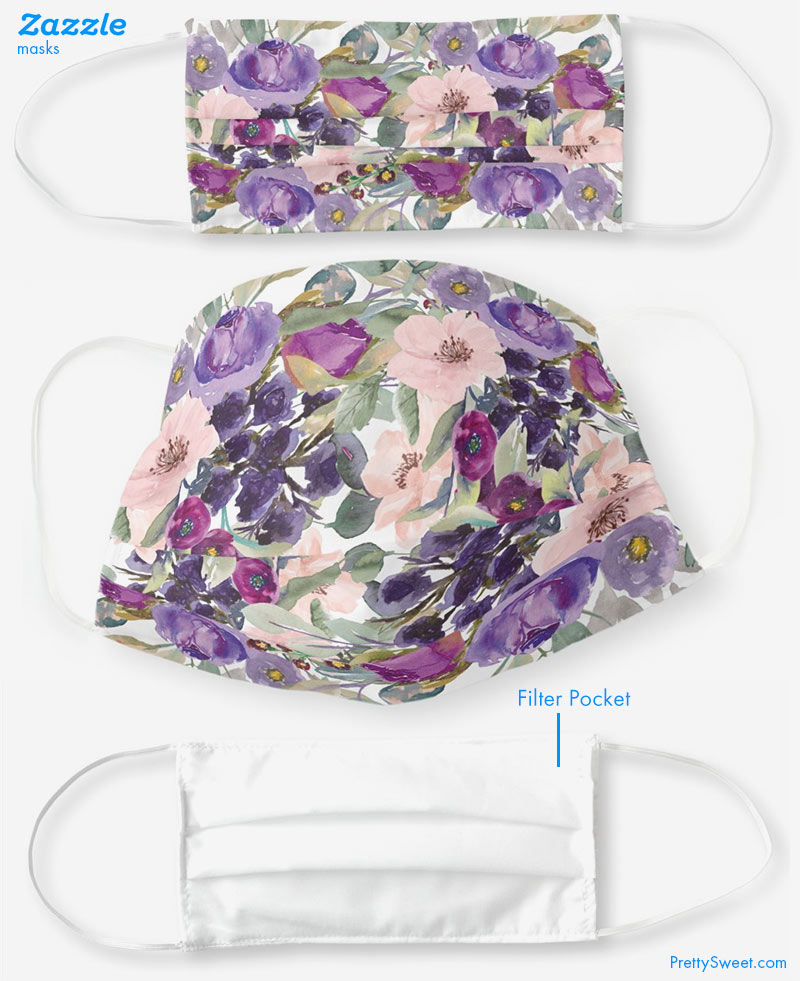 Zazzle's face masks are not n95 respirators or considered PPE (personal protective equipment). However, the CDC recommends the use of cloth face coverings to help stop or slow the spread of Coronavirus. While available masks were mostly just the ugly medical masks, you can now choose from a myriad of stylish and cute designs.
*Related: Vistaprint Face Masks Review
---
Zazzle Mask Filters (Inserts)
Zazzle masks allow for an optional filter in the form of a disposable face mask that slips into the cloth mask. These are standard disposable masks that include a pliable wire nosepiece for better fit.
When you add a mask or face covering to your cart, you'll have the option to add a pack(s) of these filters to your cart like this: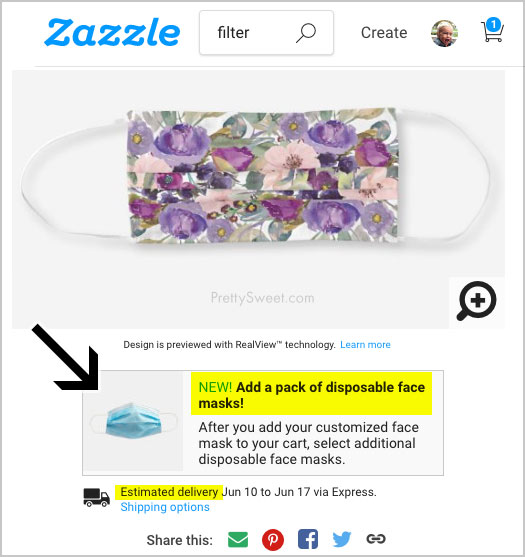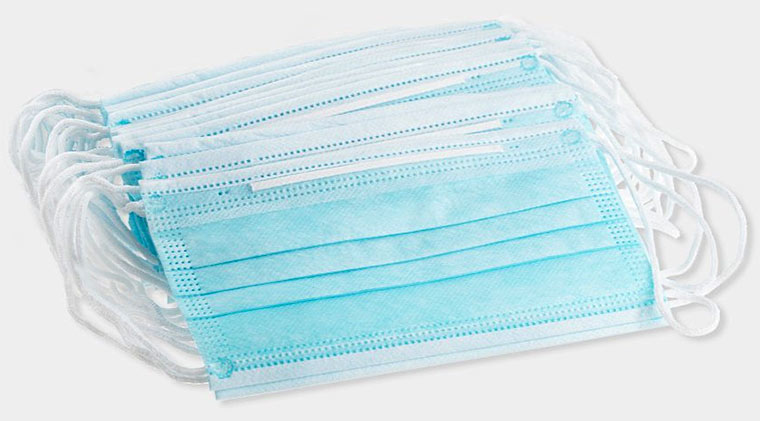 "Disposable masks (filters) may be worn alone, but designed with an insert slot for an optional surgical mask or a disposable mask (sold separately), which acts as an additional barrier to fluids and particulate materials." (ew, gross!) -zazzle.com
---
Face Shields:
Zazzle also makes face shields. Here's my favorite design with a tiara printed on the clear plastic: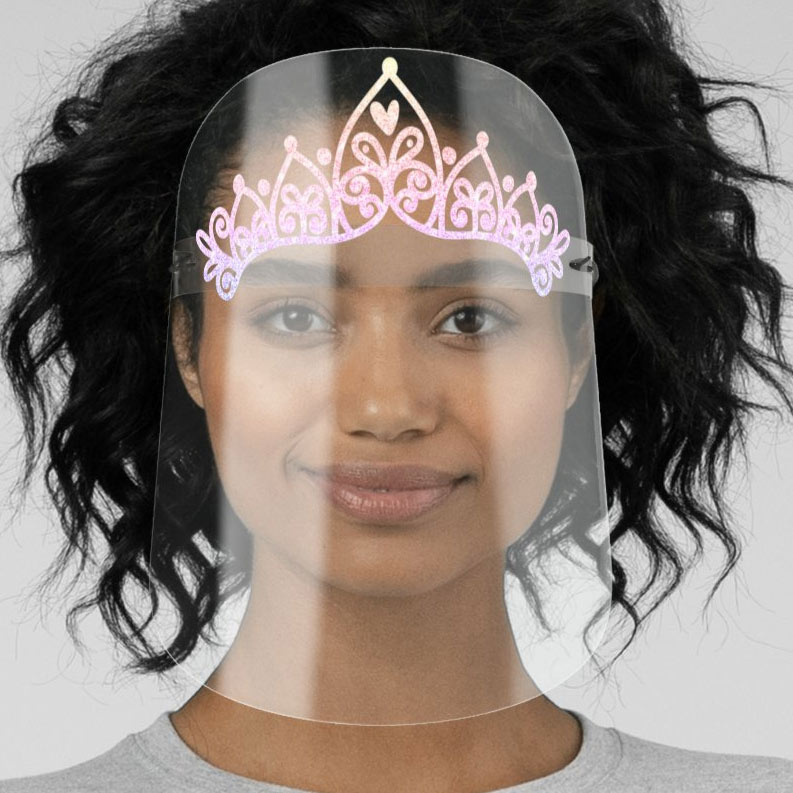 ---
Cost:
How much do Zazzle masks cost? Masks are available in cloth or cotton with an insert slot for optional filters (disposable mask): Here's Zazzle's pricing for masks:
Cloth face masks (face coverings) are priced at $12.95 each
Premium Cotton face masks cost $15.95 each
The disposable filters are available in packs of 10 for $9.90.
Face shields cost $9.95 each
---
FAQs:
Do Zazzle masks have a filter?
Masks have an insert slot for a filter / disposable mask which are sold separately
Does Zazzle sell kids' face masks?
Their masks are one-size-fits-all and should fit kids age 7+ to adult
How much do Zazzle masks cost? ?
Cloth masks cost $12.95 each, but there is a 20% off coupon available now!
Are Zazzle masks machine washable?
Yes. They are made of polyester or cotton fabric and are easily cleaned and reusable. Just replace the optional filter after 12 hours of use.
Where are Zazzle face masks made?
Mask blanks are made in both the USA and imported, then printed in Redwood City, California
Zazzle Mask Coupon?

Did we mention that you shouldn't pay full-price for Zazzle masks? That's because Zazzle usually runs two sales concurrently. You can see these coupons at the top of their website, and we'll also be posting them on our Zazzle coupon page.
View all masks at: Zazzle.com/masks
View on-site promotions at Zazzle.com/coupons
If you plan to place more than two orders this year, you can also consider "Zazzle Black." No, that's not a rapper, it's their VIP program that costs $9.99 per year and gives you free shipping on any order.
Need to print custom masks with your logo or design? Check out our Custom Ink mask review or coupons and get free shipping at Fanatics!
Well, our Zazzle face masks will be in the mail soon, so check back for our full Zazzle mask review. Thanks for stopping by Wonky Pie!