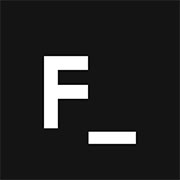 Factor 75 offers a specific "keto" plan and a selection of keto-friendly meals on their menu every week. These meals are designed to adhere to the principles of the ketogenic diet, which is a low-carbohydrate, high-fat eating plan and delivered conveniently to your door.
Here's today's best deal for the keto plan plus what you need to know about Factor keto meals.
Factor keto meals: Best Deal | About Factor Keto | Keto Menu | Keto Menu | Why Factor Keto?
---
Best Factor 75 Keto Plan Deal Now:

All Factor meal plans are healthy, but they have a specific "Keto" plan for those on the ketogenic diet. We list all Factor 75 coupons here, and groups such as the US Military might also qualify for a special discount.
Here's more about Factor keto meals, and why their Keto plan might be worth considering.
---
How Are Factor "Keto" Meals Ketogenic?
Factor 75's ketogenic meals are crafted to be low in carbohydrates, moderate in protein, and high in healthy fats. Factor keto meals are labeled "KETO" underneath the photo and typically contain a minimal amount of net carbs (total carbs minus fiber) to keep your body in ketosis.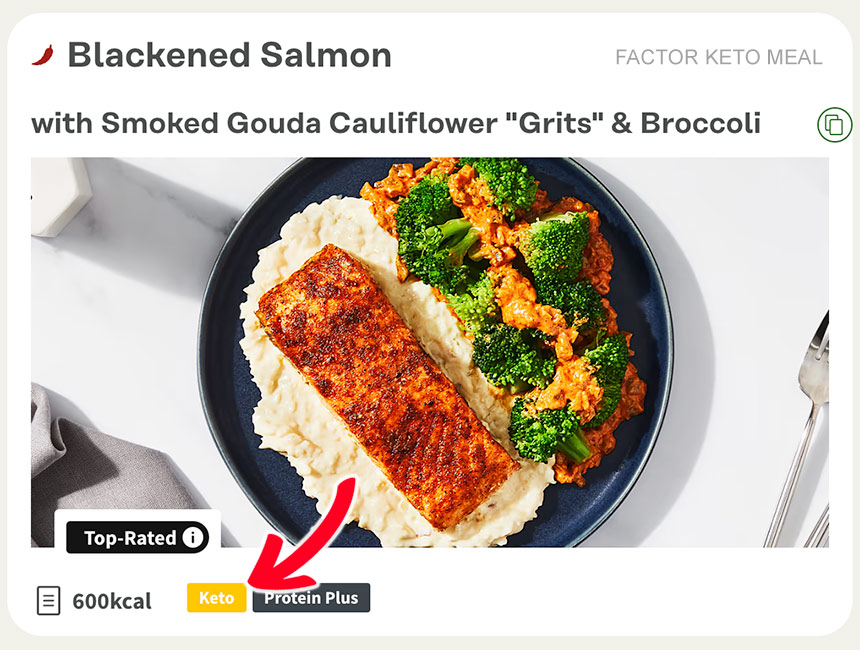 The specific macronutrient ratios may vary, but a typical Factor 75 keto meal might contain at least 60% of calories from fat, 20-25% from protein, and 5-10% from carbohydrates.
The meals often feature ingredients rich in healthy fats, such as avocados, nuts, seeds, coconut oil, olive oil, and fatty cuts of meat. They also include a variety of non-starchy vegetables that are low in carbohydrates. These meals aim to provide a balance of nutrients while keeping carbohydrate intake low.
Factor 75's keto meals are usually designed to be nutritionally dense, ensuring that you receive an adequate amount of essential vitamins, minerals, and other micronutrients while following the ketogenic diet.
---
Factor Keto Menu: 9 Sample Meals
The Factor 75 menu changes weekly, but always has a number of delicious keto-friendly meals. Here are some sample meals from their keto plan.
1. Factor cheeseburger & bacon-tomato chutney: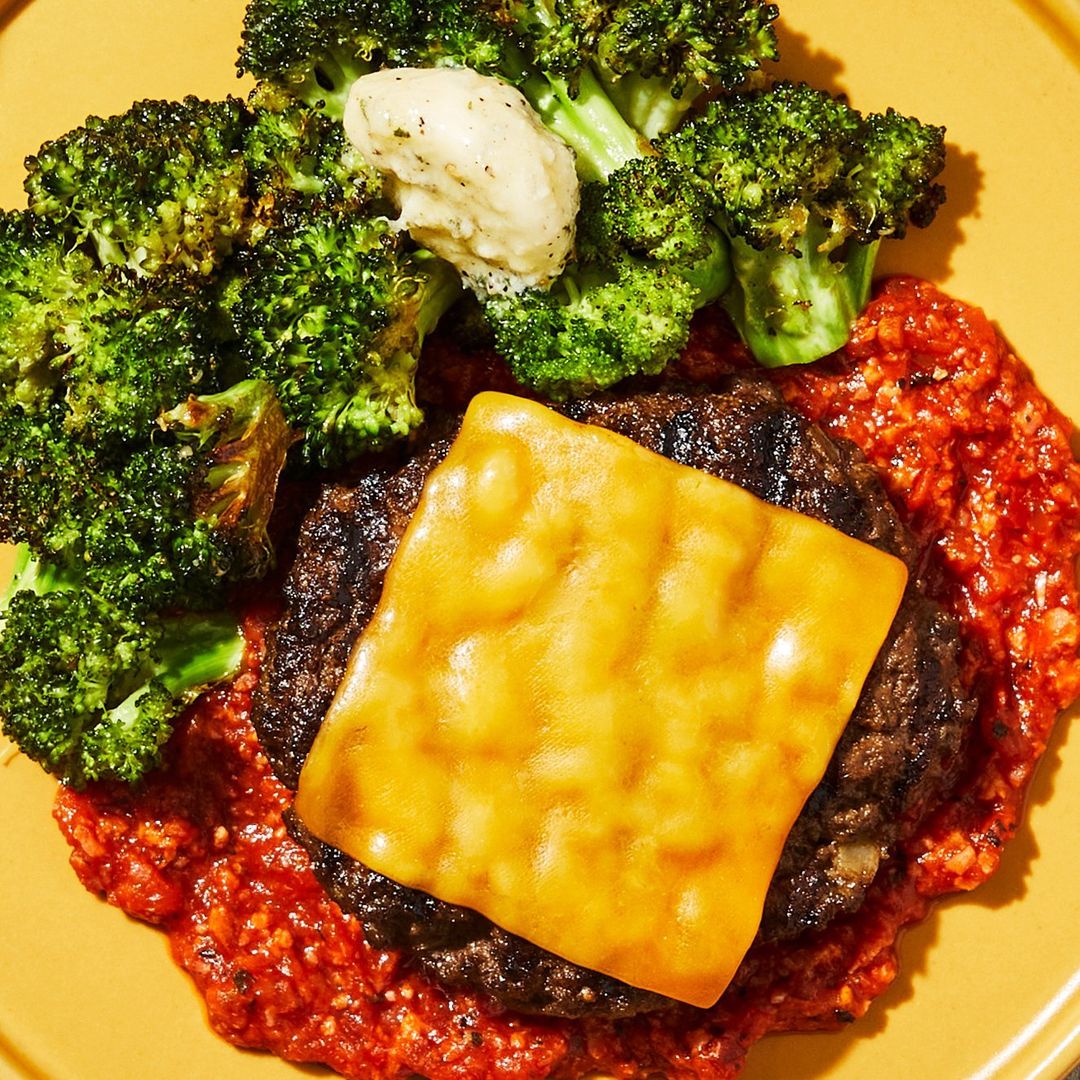 This NEW Keto Cheeseburger & Bacon-Tomato Chutney is sure to make your mouth sizzle with flavor! 🔥 View the Factor Keto menu here.
---
2. Oven-roasted keto salmon: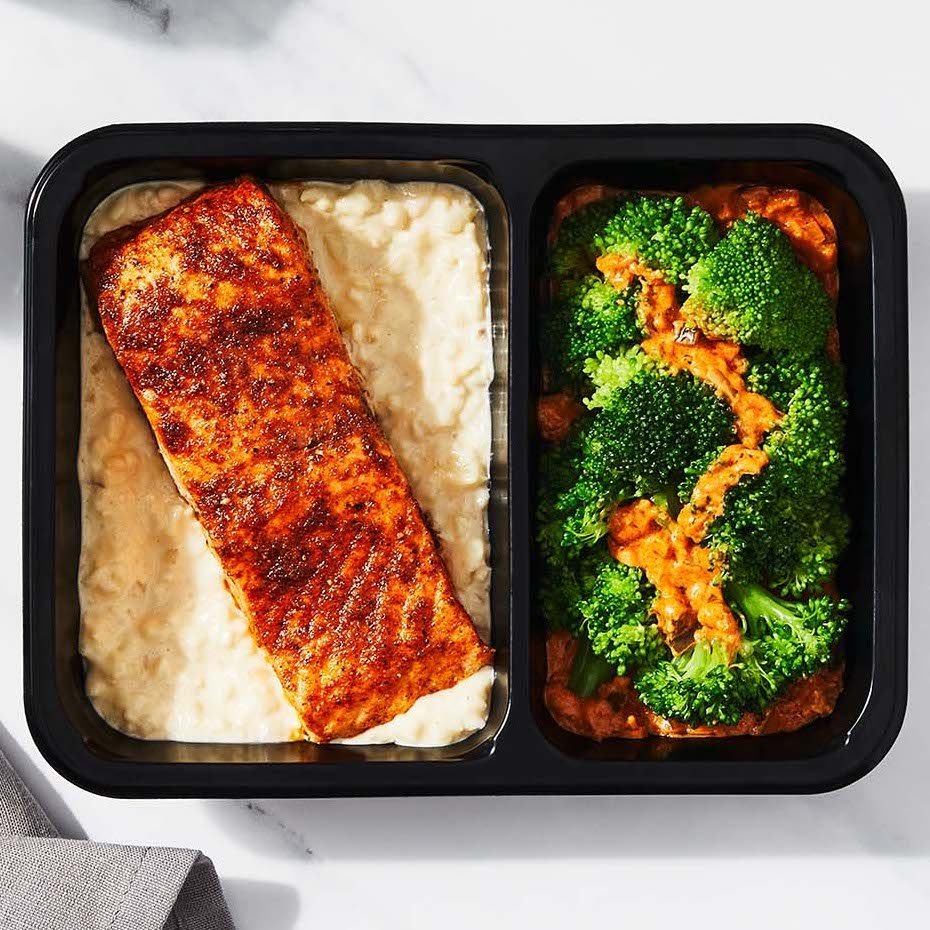 Savor this luxurious keto seafood dish, featuring bold and complex flavors.
---
3. Factor spicy turkey poblano meal: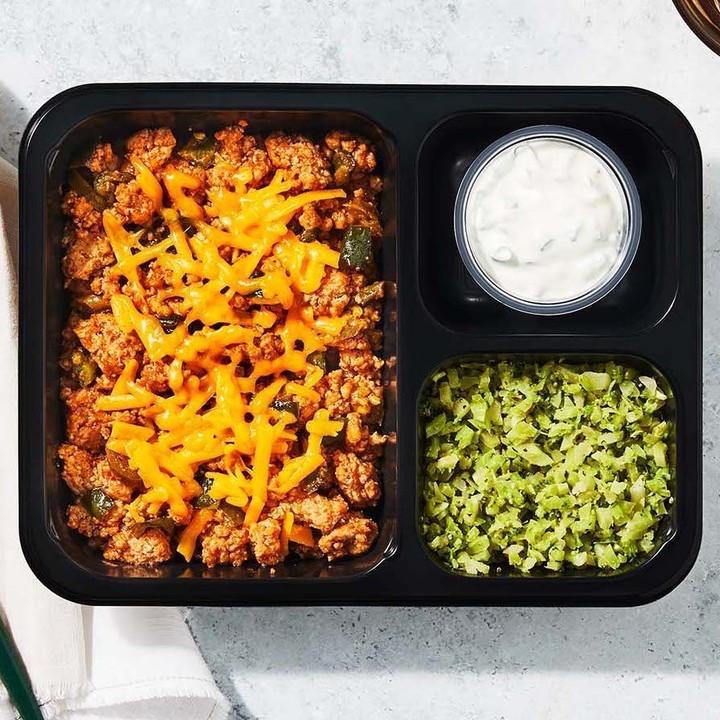 Enjoy spicy, bold flavors in tonight's simple yet satisfying Spicy Turkey Poblano Bowl.
---
4. Factor 75 keto shepherd's pie: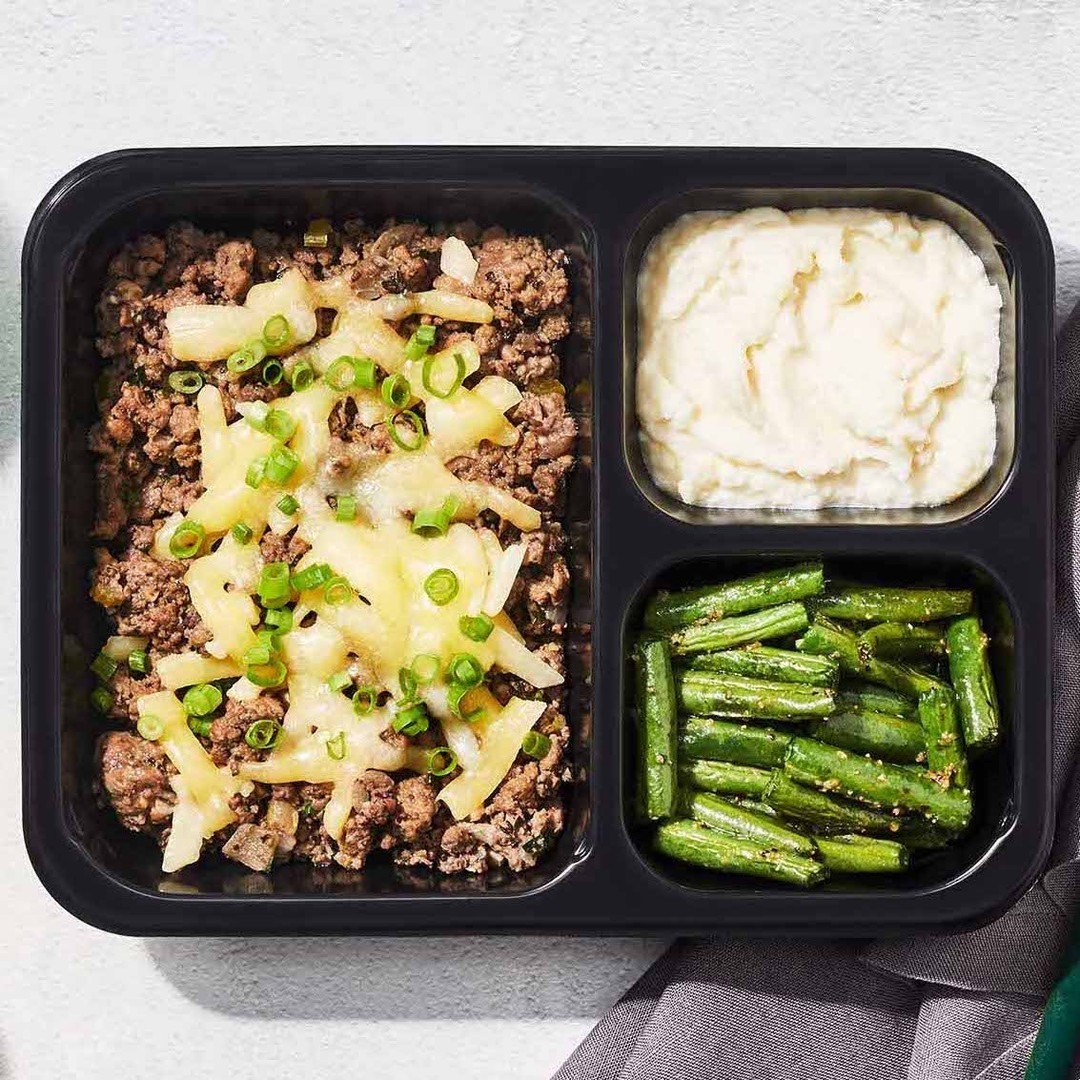 This keto riff on shepherd's pie is sure to be a new favorite.
Ground beef is cooked with onions, celery, and herbs, then simmered with red wine and chicken stock until saucy, and finished with a layer of sharp white cheddar and chopped green onions for taste.
---
5. Keto grilled chicken w/ mozzarella: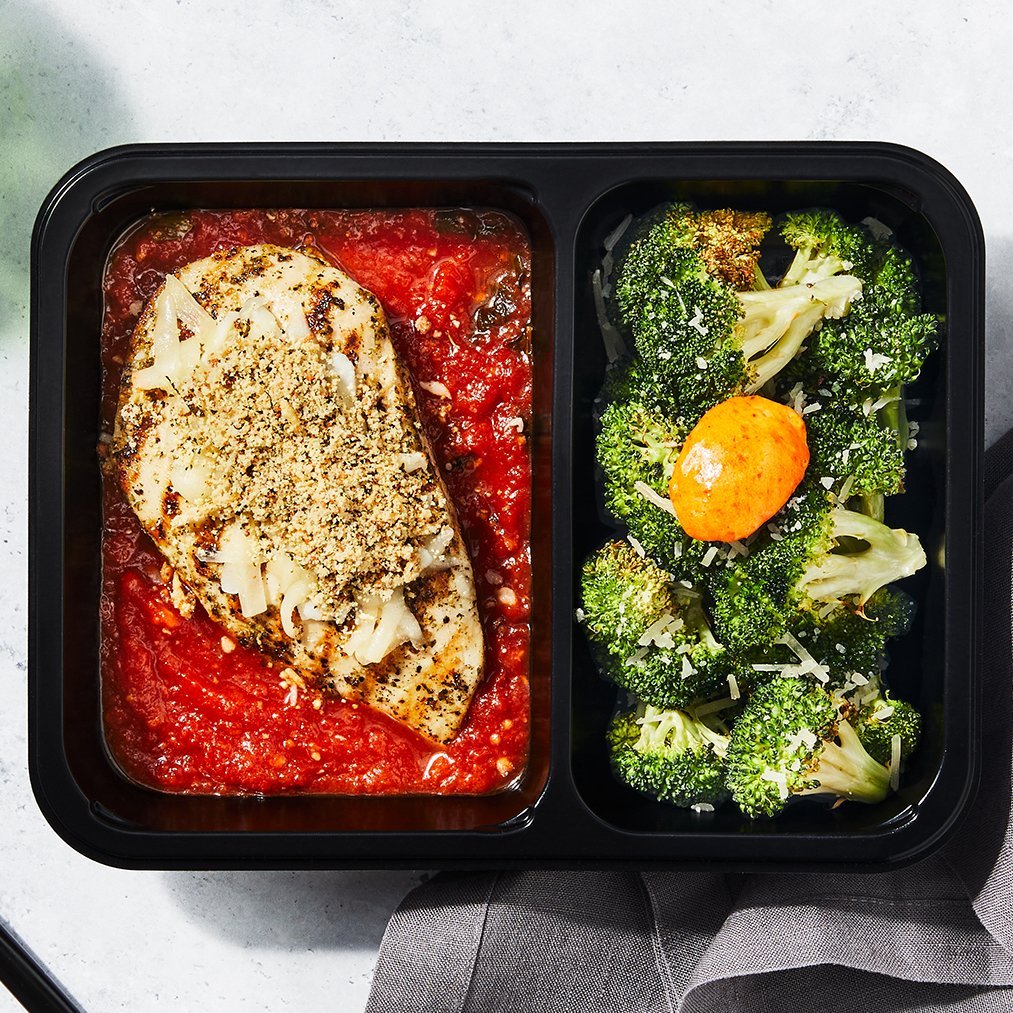 Love chicken parm but want to make a smart swap?
Try new Factor grilled chicken topped with mozzarella and sprinkled with a toasty Parmesan-almond crunch, served over a pool of savory tomato sauce.
---
6. Filet mignon w/ parmesan creamed spinach: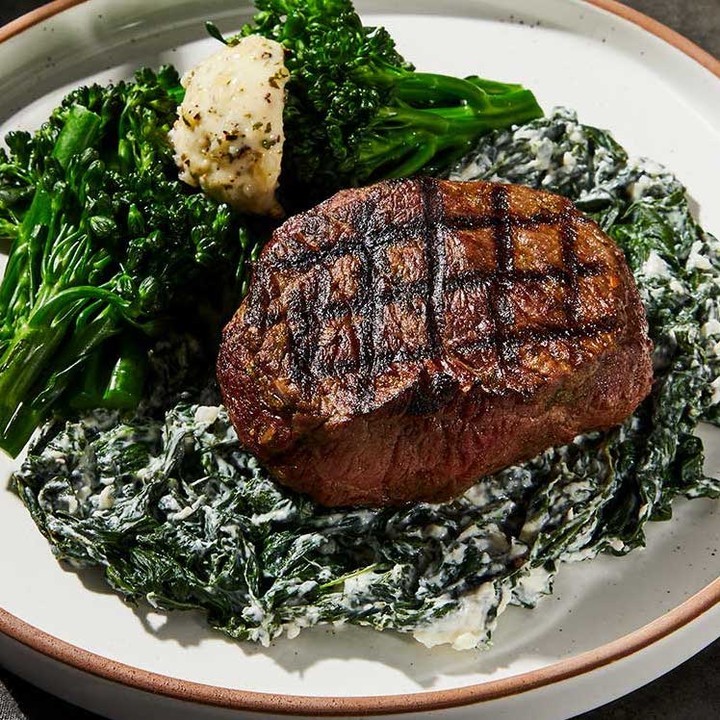 Who needs a fancy steakhouse when you can get tender filet mignon delivered straight to your door?
Grilled Steakhouse Filet Mignon with Parmesan Creamed Spinach, on this week's menu.
---
7. Parmesan pesto chicken: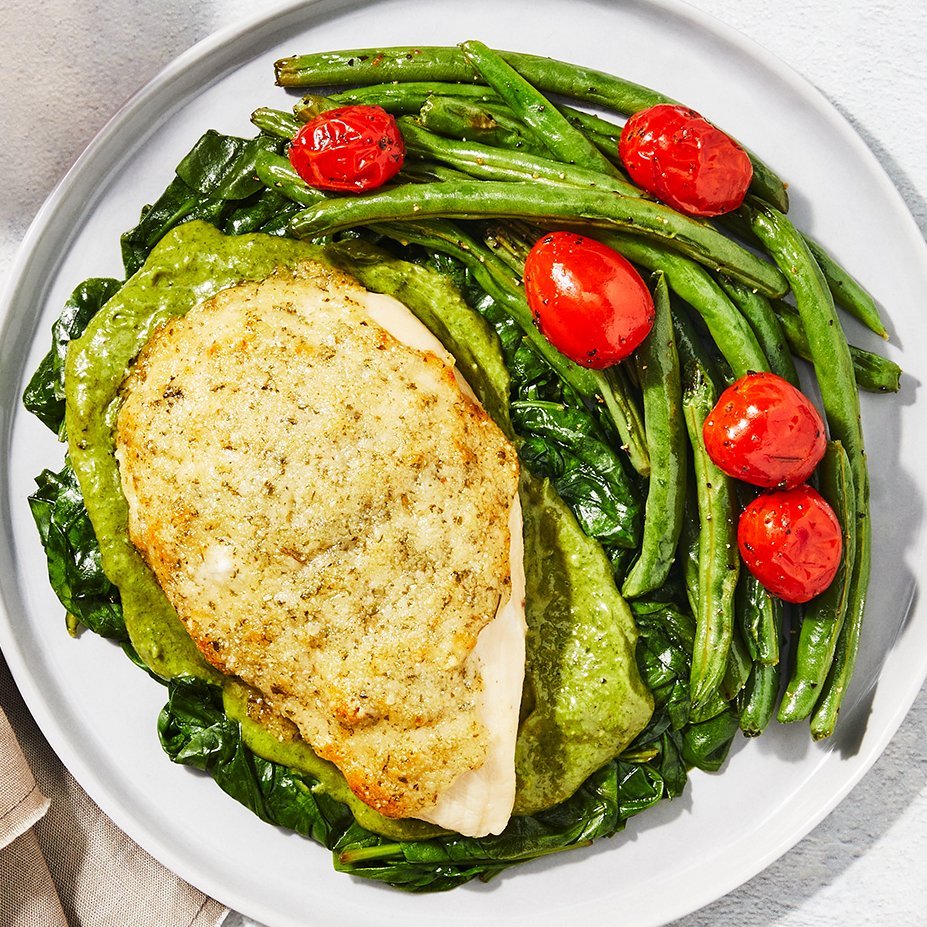 Factor's keto parmesan pesto chicken is baked until it forms a golden crust of crispy cheese.
Fresh pesto packs on the flavor, and a mixture of balsamic-roasted grape tomatoes and haricot vert add a fresh crunch.
---
8. Blackened Cajun salmon: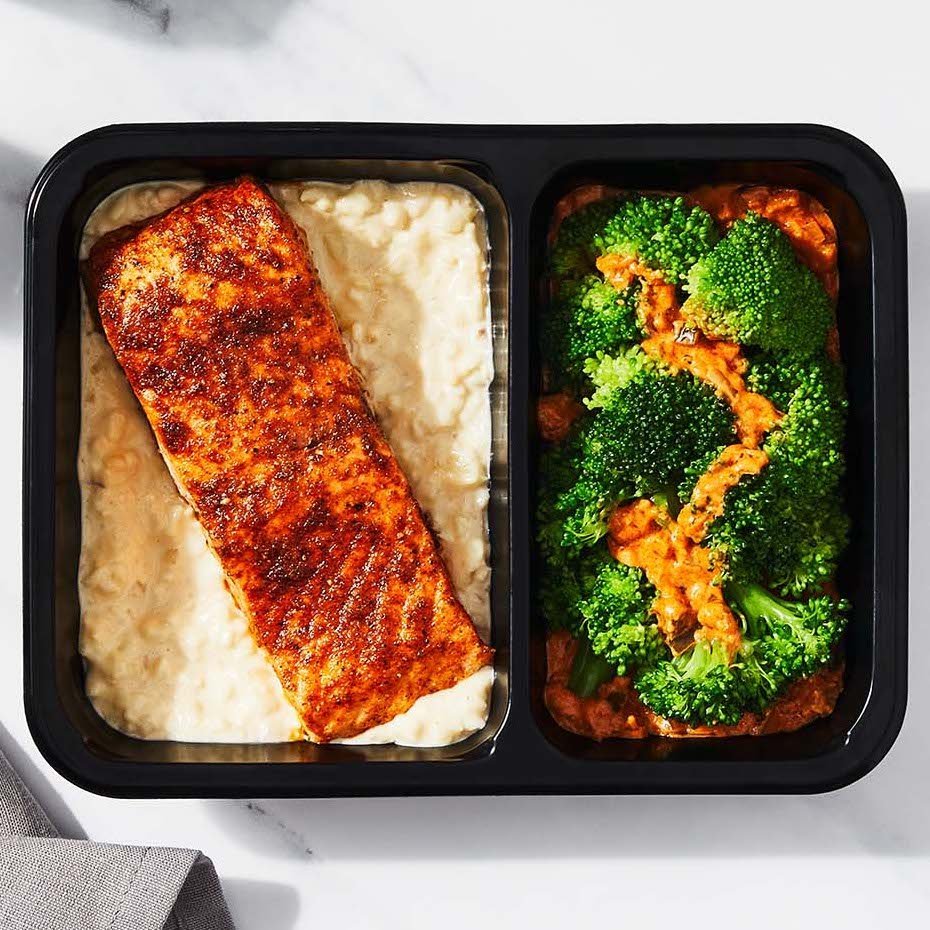 This blackened Cajun salmon is bursting with bold flavor.
The fillet is served atop cauliflower "grits" made with cream and smoked gouda for extra richness, accompanied by broccoli florets over a Cajun gravy. Bonus: It has over 45g of protein.
---
9. Factor keto grilled pork chop (+50 grams of protein!):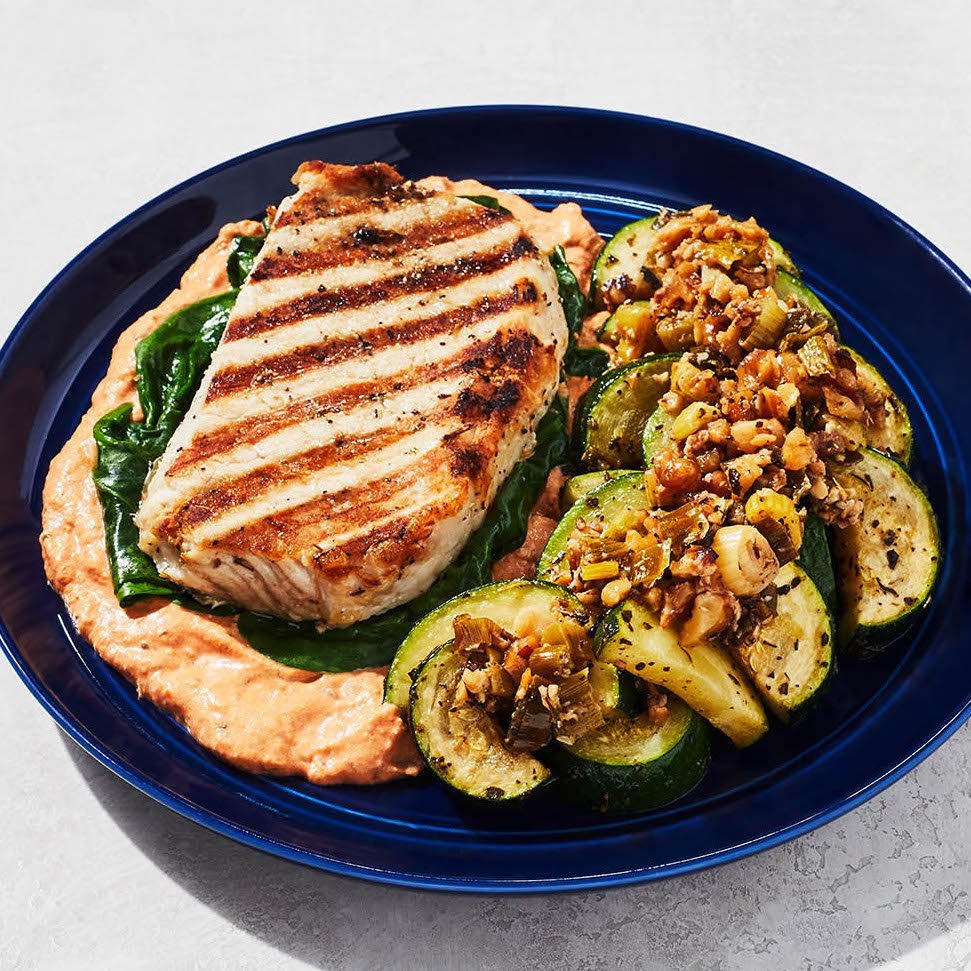 Whether you're following keto or not, you won't want to miss this grilled pork chop with a creamy tomato butter sauce and +50 grams of protein.
---
Sample Factor 75 Keto Menu:
There are new Factor keto meals every week. To see what's on the menu now, just click "Weekly Menu" and look for the ones denoted as "Keto". Here's a Sample Menu of Keto meals:
Just because it's keto-friendly doesn't mean it isn't good. Check out these sample keto meals from the Factor75 menu: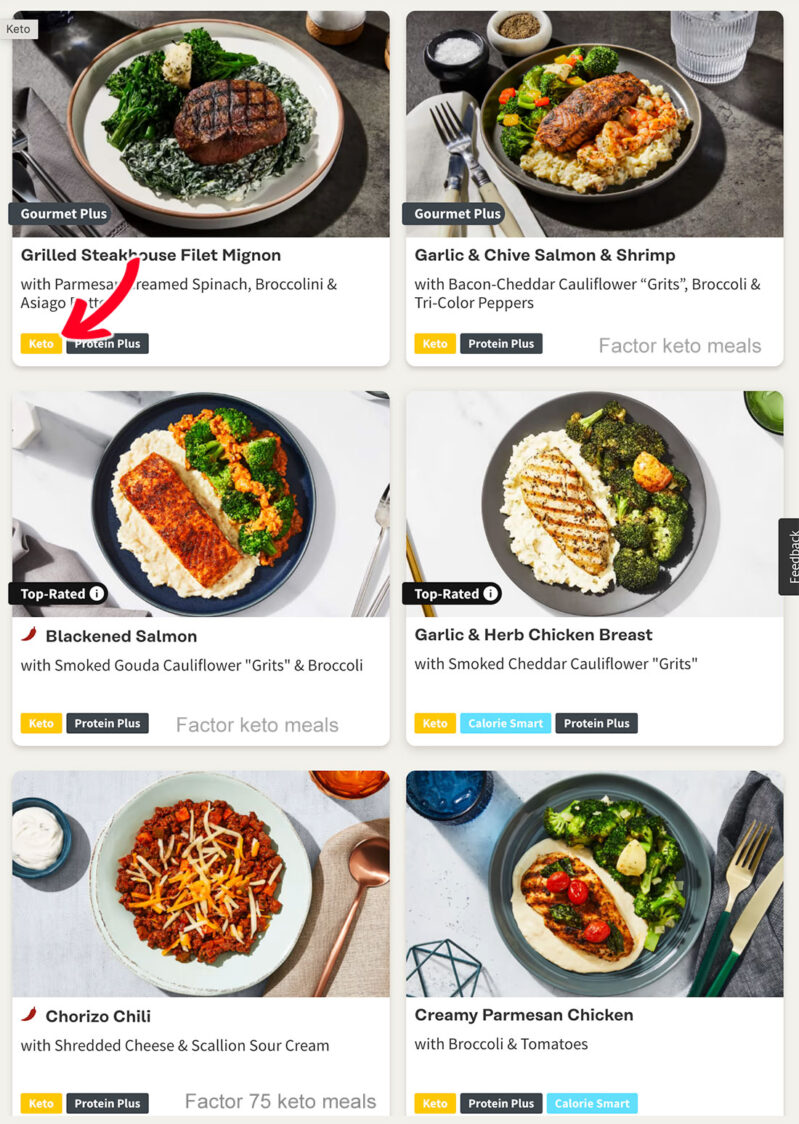 Wow, those Factor75 keto meals look a lot tastier than other meal delivery diets like Nutrisytem!
---
Why Consider the Factor Keto Plan?
Factor offers delicious prepared keto-friendly meals delivered to your door every week at a reasonable price.
The ketogenic diet aims to shift the body's primary fuel source from carbohydrates to fat. To achieve this, the diet restricts carbohydrate intake to a very low level while increasing fat consumption. This shift in macronutrient ratios induces a metabolic state called ketosis, where the body produces ketones as an alternative fuel source.
The Factor75 Keto meal plan is a convenient way to follow the ketogenic diet without all the usual meal planning and preparation.
If you do consider a subscription for Factor 75 Keto meals, here's the best deal:

Thanks for stopping by Wonky Pie!