The (sometimes quirky) diets, sleep, and exercise habits of geniuses – Although we often think of genetics as the main factor in genius, your health and diet have a lot to do with it as well.
Consider that the brain uses a whopping 20% of your body's total energy; more energy than any other organ. They say, "you are what you eat," so the fuel you're putting in your body directly affects your mind.
While we still haven't invented any pills to quickly transform the average person into a genius (despite the plethora of websites selling such pills!), you can certainly be "smarter" and more energetic with a healthy diet, daily exercise, and good sleep habits.
Let's look at some of the quirkier diet and exercise habits of a few of history's greatest geniuses:
---
Albert Einstein's Diet & Sleep: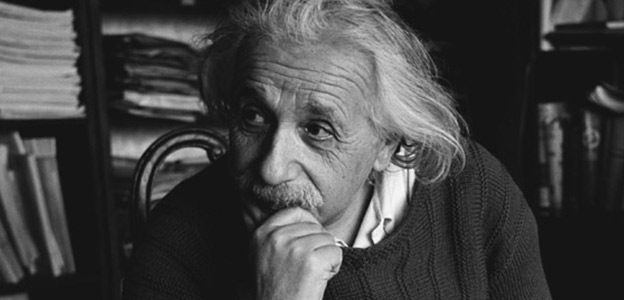 "I have always eaten animal flesh with a somewhat guilty conscience" – Albert Einstein
Albert Einstein wrote the above quote in a letter to his friend, Max Kariel, and soon after became a vegetarian.
Einstein also reportedly slept for at least 10 hours a night, which is even more than is commonly recommended for the average adult. In addition, he also took regular naps throughout the day. But the celebrated physicist didn't spend all his time asleep, despite the known powers of sleep to solve problems.
He also made sure to get some physical activity. And he walked outside, which is said to further stimulate creative thinking. During his tenure at Princeton, he'd walk to school every day, perhaps inspired by Nikola Tesla, another notorious walker.
Despite getting plenty of rest and exercise, which are known key components of success, his other habits may have been less healthy. Einstein enjoyed carbs in the form of spaghetti and was also a devoted pipe smoker.
*Related: Noom free trial is here!
---
Thomas Edison's Diet & Sleep Habits: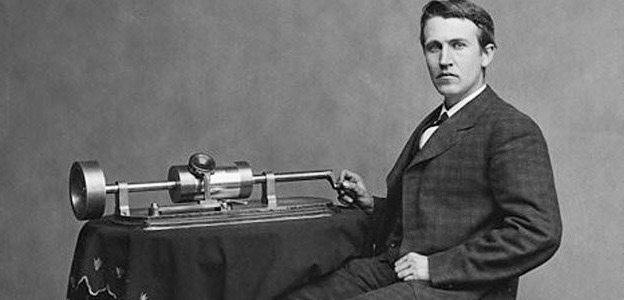 "The doctor of the future will give no medicine but will interest his patients in the care of the human frame, in diet and in the cause and prevention of disease." – Thomas Edison
Unlike Einstein, Thomas Edison reportedly slept very little, only around three to four hours a night. Although his invention of the lightbulb meant that he was able to work longer hours, he did sneak in quite a few power naps in unusual spaces, which he apparently didn't count as sleeping, but likely went a long way toward his inventive prowess.
Edison didn't exercise purposefully and considered standing and walking around his lab all the movement that was necessary. But, he seems to be an early proponent of preventative medicine, at least according to his famous quote that doctors of the future will stop people from getting sick, rather than doling out medicine based on a current illness.
Hollywood probably won't ever be swept by a trendy, "Thomas Edison Diet," as It seems that he engaged in some sort of milk diet fad that touted milk as a healthy cure-all.
Ironically, this "diet" may have contributed to his deadly struggle with diabetes, as milk has a naturally high sugar content and caused his blood sugar to skyrocket.
---
Nikola Tesla's Diet: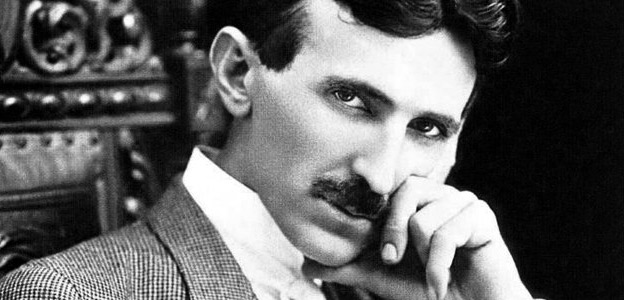 Nikola Tesla, Thomas Edison's notorious nemesis, also had some interesting ideas when it came to health and could be considered an early health guru in addition to a scientific genius. He reportedly performed nightly toe exercises to improve his brain function.
Tesla also walked up to 10 miles each day, and would even exercise while bathing.
Although he disliked caffeinated products, he was a fan of alcohol and enjoyed a daily whiskey. Like Edison, he enjoyed a daily intake of carbs, but in the form of potatoes, not pasta. One of Tesla's interests was to live longer in good health to be able to do his work for longer.
Tesla also drank a lot of milk and was an early advocate of avoiding overeating and filling up on vegetables and was reportedly mostly vegetarian.
---
More Genius Diets
Madame Curie may have discovered radium, but she was woefully inept when it came to her diet. During her younger, poverty-stricken years, she ate so little that she eventually passed out. When she was older, Curie reportedly would get so caught up in her work that she would forget to eat and didn't want to take precious moments away from her lab to learn how to cook.
Of course, in some cases, unusual eating habits may not be the path to genius and longevity. Steve Jobs is commonly admired as a modern genius but eventually succumbed to cancer after a diet consisting of enough carrots to change the color of skin from time to time. Jobs also ate dates and almonds and was a fan of weeklong fasts.
French writer Honore de Balzac was a huge fan of caffeine for stimulating his ability to put pen to paper and even wrote an essay on the value of coffee. Known for drinking 50 cups of coffee at once, he eventually died of caffeine poisoning, which was either a case of too much of a good thing or shows that Tesla was correct in avoiding the stuff.
"I'm gonna go get coffee. #CoffeeTheMusical" (tweet) – Lin-Manuel Miranda
Hamilton creator, Lin-Manuel Miranda is considered by many (including myself) to be a genius. Unlike Balzac, he's never risked his life on a caffeine binge, but he does frequently tweet about drinking coffee. (and his dog, Tobillo!)
---
Many geniuses were vegetarians
"Nothing will benefit health or increase chances of survival on earth as the evolution to a vegetarian diet." – Albert Einstein
Although geniuses frequently have differences of opinion, it seems that a great many of them were vegetarian, or leaned toward vegetarianism, include both Einstein and Tesla. Not to mention Gandhi and possibly Leonardo da Vinci.
Adopting some of these curious habits may or may not help you enjoy clearer thinking, but tread cautiously because while Tesla lived into his 80s, other geniuses had considerably shorter lifespans, for one reason or another!
If you want to be smarter, consider a healthy (vegetarian?) diet with plenty of sleep and exercise. You could also consider the popular MIND diet, as well as daily supplements for your mind like Ginko Biloba, vitamin B-12, and Omega-3 fatty acids.
Ironically, our foraging ancestors ate a diet that naturally made them healthier and smarter, but these days you have to make more of a conscious effort!
Looking to lose weight? For motivation, check out our favorite diet quotes. We also have great articles on top diets like WW (coupons here) Nutrisystem (reviews, coupons) and Noom (reviews, coupons).
Thanks for stopping by Wonky Pie!