It's easy to conclude that you're overweight, but do you know why you are overweight? Most men simply look at a diet as a temporary process to reach a goal weight, and that's why most diets fail.
If you aren't addressing the "why" and changing your behavior, then any weight loss you do achieve is likely to be unsustainable. Here's how Noom is different:
How Noom or Men Works:
"It's not you, it's the approach."
Noom was developed by behavioral psychologists and call themselves, "the behavior change company." Noom addresses why you are overweight and then encourages positive behaviorlal change that results in sustainable weight loss and better health.
"Give us 10 minutes a day and we'll give you daily articles that break down science into easily understandable tidbits. You're learning, not dieting! We'll help you change your relationship with food"

Noom.com
There are no good foods or bad foods with Noom; just green yellow and red foods. (View food list) It's a simple color-coding system based on caloric density. You can still eat what you want, and if you mess up, that's okay!
"If you want to go fast, go alone. If you want to go far, go together."

African proverb
No man is perfect and progress is not linear, so Noom also comes with plenty of support. Goal specialists are there for you as much or as little as you want, and you'll get a hand-picked support group of like-minded men and women for support and accountability.
Here's what a typical Noom coach looks like:
Noom costs less than $2 per day and conveniently fits into your life. That means you can look up recipes, read an article, and log your lunch anytime anywhere the way we see it you can change your habits change your mind and change for good.
---
Noom for Guys / Dudes?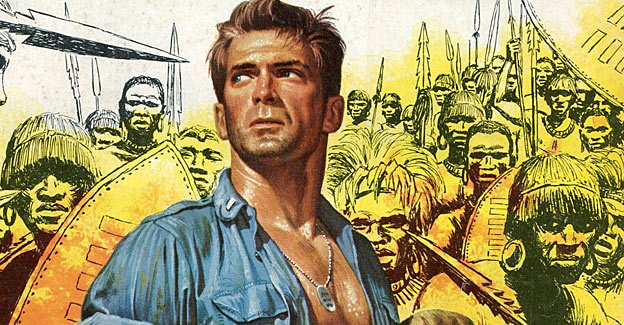 Before my generation you might have assumed that men didn't go on diets. Maybe early diet brands like Weight Watchers (men weren't invited!) accidentally reinforced the stigma that men didn't diet?
Well, obviously health and wellness is just as important to men as it is to women, so thankfully we aren't living in the dark ages trying to emulate John Wayne anymore!
Is there Noom for guys? There isn't a different version of Noom for men. Noom focuses on your mind to achieve positive results with your body, so gender doesn't matter. However, your lifestyle, personality, and habits do matter. That's why Noom should work just as well for men as it does for women.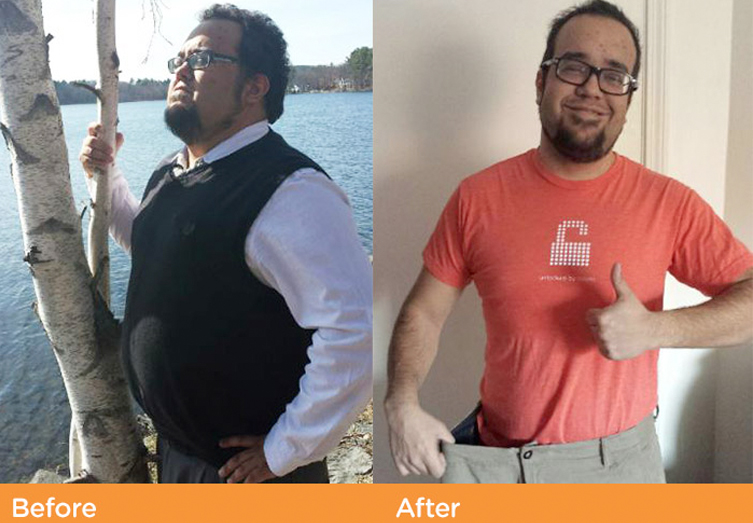 "With Noom, I feel like I've actually completely changed how I approach food. Just being mindful of what I'm eating and tracking every day just completely changes what goes in my body. And the best part, I don't feel deprived! I can have my cake and eat it too – just sometimes less and I may have to skip that dinner roll to fit it in. I no longer live constantly with a guilty feeling that I'm making bad choices."

John, male Noom user
In fact, thousands of men have already found success with Noom. Here are a few:
---
Men Talk About Results With Noom:
The candy man can: How did a man who is a 3rd generation candy-maker find successful weight loss with Noom?
Man wIth a plan: Mike was an elite rower but got injured training for the 2012 Olympics. He soon began to struggle and turned to food as a crutch. His unhealthy eating habits resulted in significant weight gain and obesity. He knew he needed help, motivation, and accountability and found Noom. Here's his story:
---
How Can a Man Join Noom?
If you're interested in learning more about Noom, we have good news. Noom has a promotion this month that allows you to use their app free for 14 days!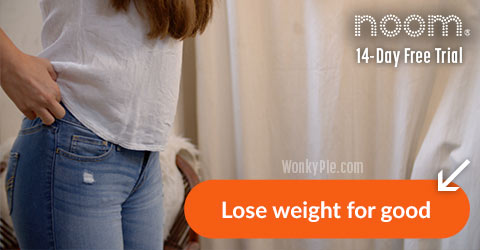 It all starts with a free 60-second evaluation so that Noom can learn a little bit about you and help make a plan to reach your weight loss goal. After the evaluation you'll have the option of getting started right away for free.
If you do try Noom, good luck, and thanks for stopping by Wonky Pie!
*Related: Our Nutrisystem for Men Review