Who said that frittata can't be diet-friendly? This family breakfast or brunch favorite is made lighter with a combination of whole eggs and egg whites plus plenty of vegetables and seasonings.
It's a great healthy breakfast recipe idea if you are on the Noom diet, and is 62% green. Here's the vegetable frittata recipe, if you like it, please Pin it or even print it out.
*Featured diet coupons: Nutrisystem $25 off, WW 50% off code, Factor75 $120 off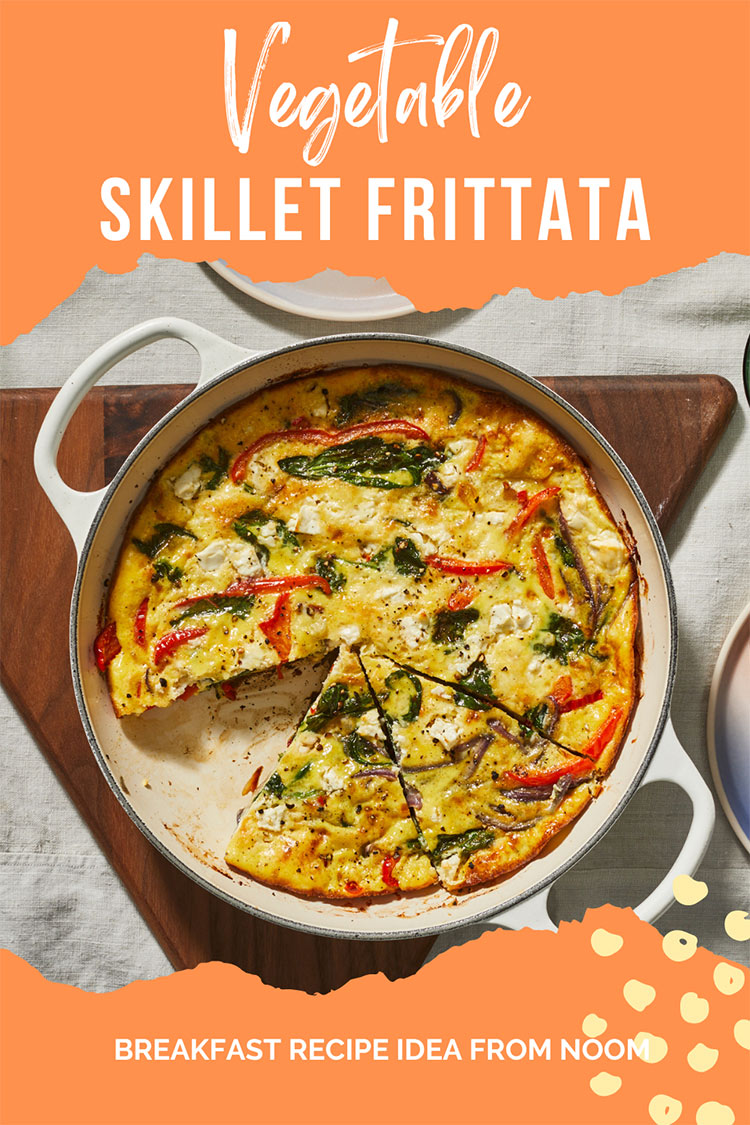 In case you haven't heard of the Noom diet, it's an app-based weight loss and wellness program that uses behavioral psychology healthy food choices for long-term weight loss. It also only costs about $1 per day, so it should fit into any budget.
You can get started with a free assessment and free trial offer below: