Breakfast is the most over-looked meal, but it's arguably the most important. If you are on the Noom diet or thinking of joining, we put together a few breakfast recipe ideas that are mostly Green and all pretty healthy.
Here's today's best signup coupon plus are some of our favorite Noom breakfast recipes.
---
Noom Breakfast Recipes:
If you like any of these Noom breakfast recipes, please Pin or share them!
1. Sweet Potato Pancakes: Breakfast Recipe from Noom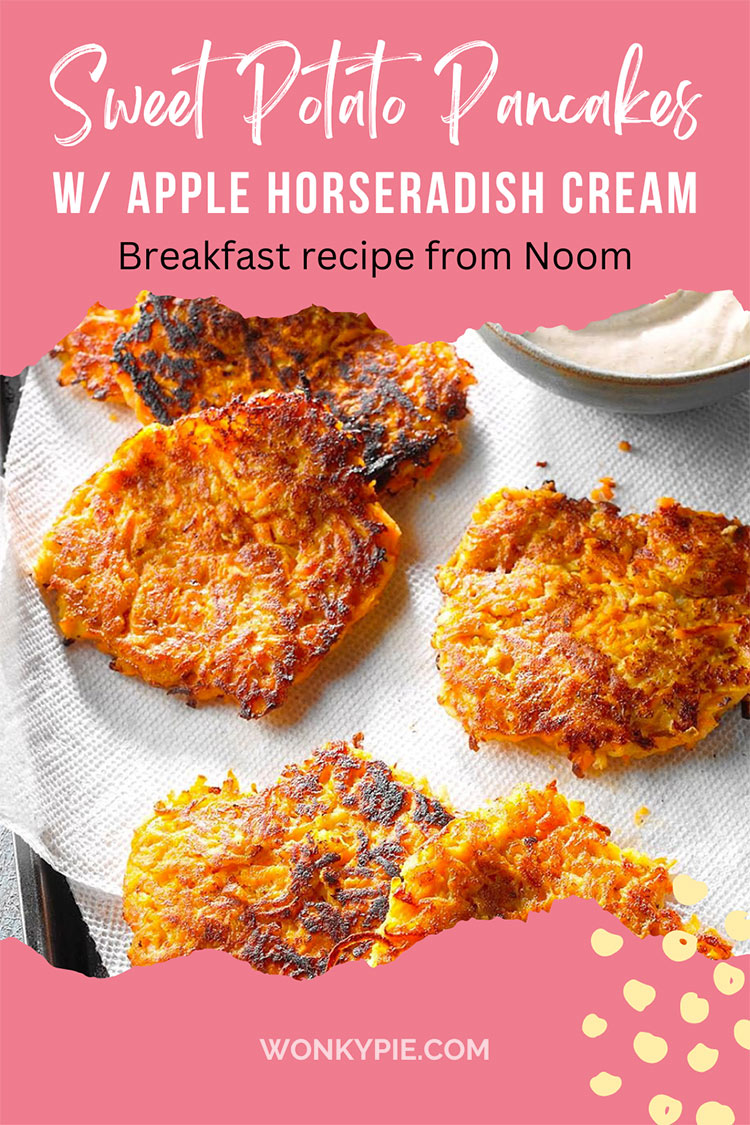 90% Green / 120 calories per serving
I love the balance of sweet and salty plus some tang from the horseradish in this popular Noom breakfast recipe.
---
2. Vegetable Skillet Frittata: Breakfast Recipe from Noom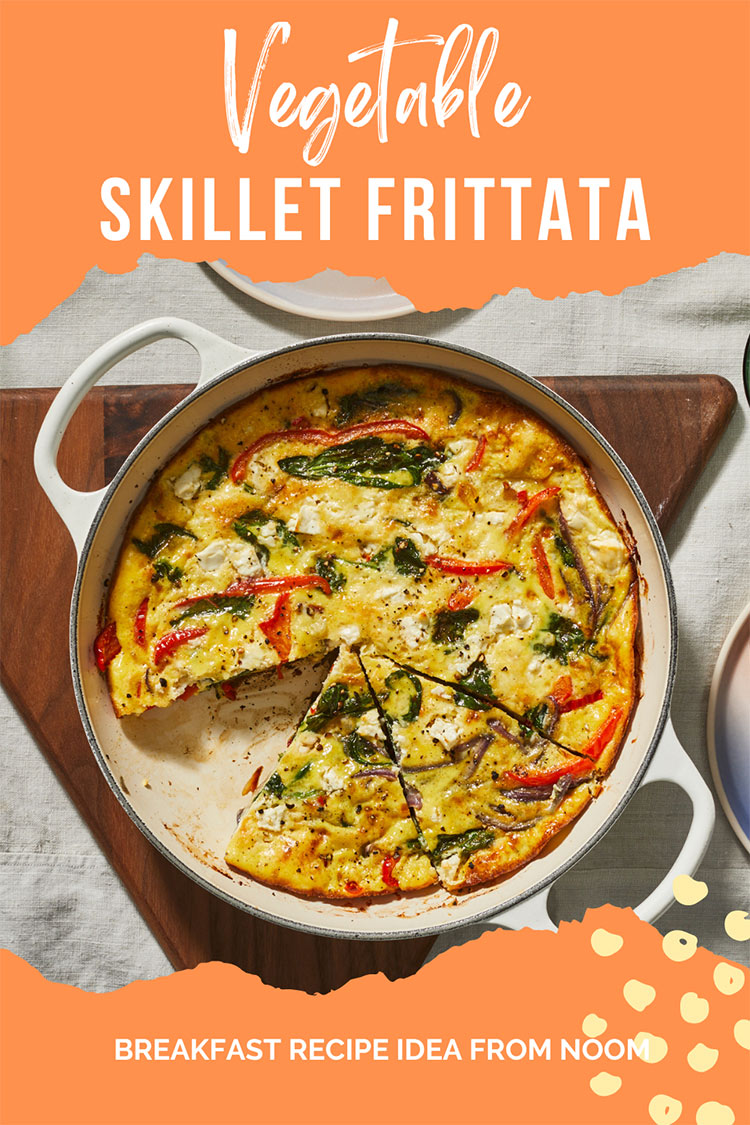 Noom: 62% Green / 160 calories per serving
Sometimes I get a craving for a substantial breakfast, but don't want to eat bread. Here's a breakfast recipe idea for a tasty egg frittata.
---
3. Open-Face Egg, Tomato, Spinach Sandwich: Noom Breakfast Idea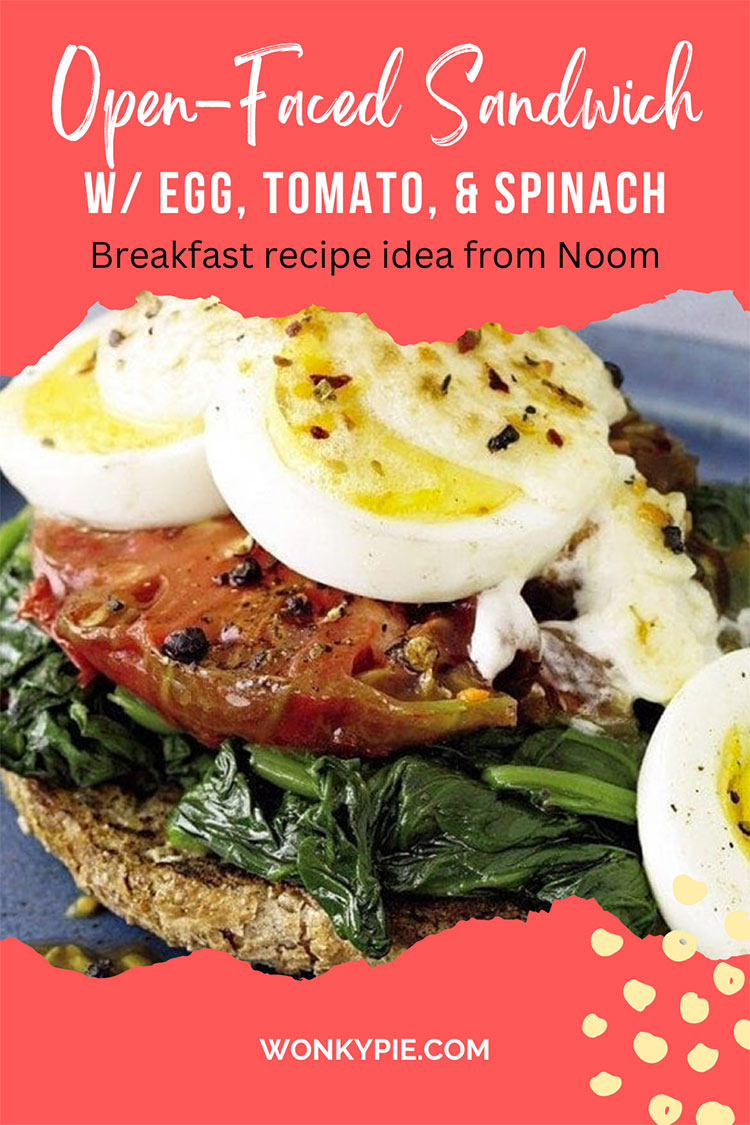 Noom: 82% Green / 215 calories
I keep hard-boiled eggs in the refrigerator to quickly make tasty Noom breakfast recipes like this one. Plus, serving a sandwich open-faced cuts the bread in half.
---
4. Grilled Banana Sandwiches: Noom Breakfast Recipe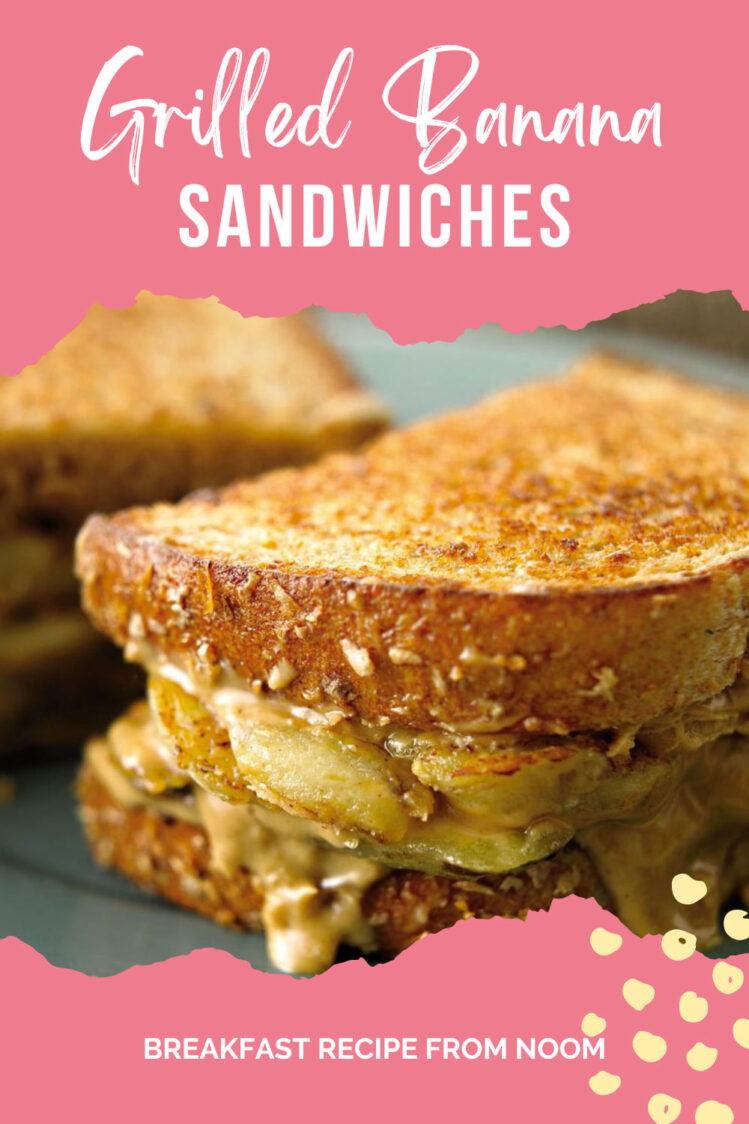 Noom: 55% Green / 450 calories
If you have kids or just want a sweet sandwich for breakfast, consider this recipe fit for a King.
---
5. Breakfast Smoothie w/ Berries: Noom Recipe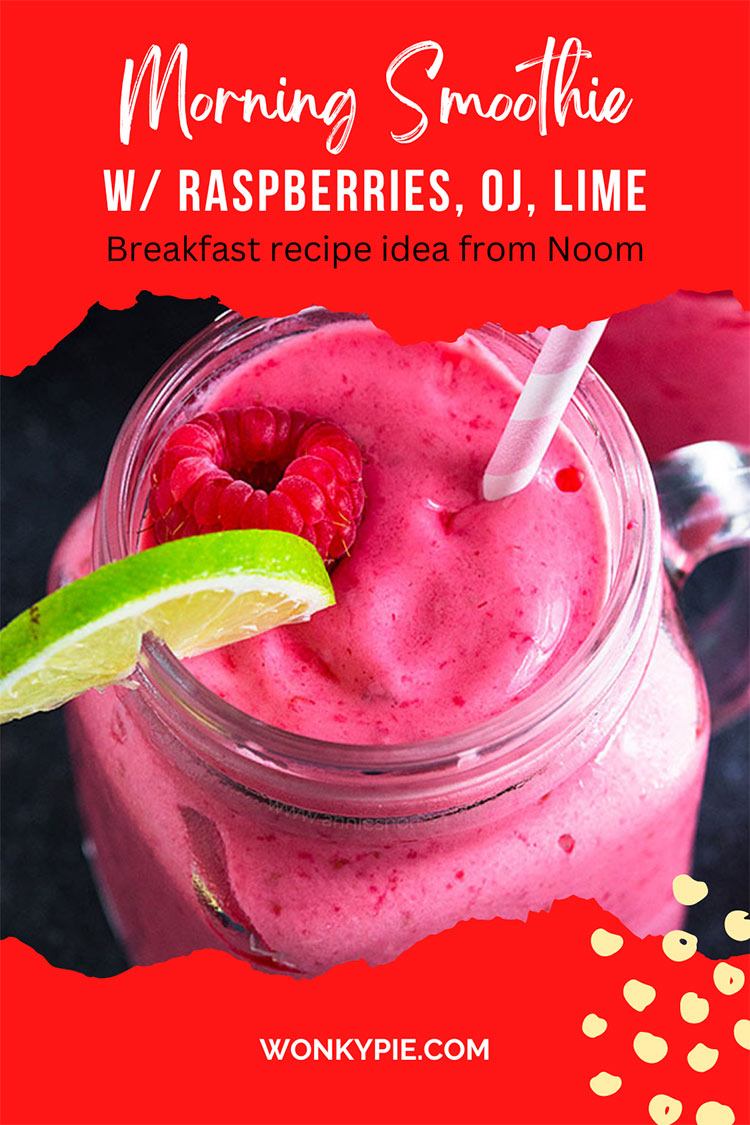 Noom: 81% Green / 150 calories per serving
Sometimes I just prefer a healthy smoothie that gives me lasting energy. Here's a breakfast smoothie idea with only 6 ingredients.
---
Noom Breakfast Protein Cereal Recipe:
Here's how to make your breakfast cereal more healthy while adding fiber, protein, and healthy fat:
In this Noom recipe, just add sliced bananas, strawberries, soy milk, and almonds to your favorite cereal or oatmeal.
---
More Noom Breakfast Recipes:
If you are looking for a simple DIY app-based diet that's like Weight Watchers (50% off coupon) for Millenials, consider Noom. One of the best features of the app is its hundreds of recipes including breakfast ideas with nutritional info including how "green" they are.
If you do consider Noom, you can start with a 14-day free trial using this promotion:
These recipes were featured on link tree.