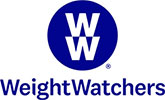 We all love smash burgers from places like shake shack and SmashBurger, but they can really blow up your WW points budget. Here's a turkey smash burger recipe from Weight Watchers that's 8 points and a healthier alternative.
On Pinterest? Please Pin our recipe! Have you joined WW yet?
Here's today's best WW deal for up to 3 free months or even a free scale. They even offer a discount for teachers!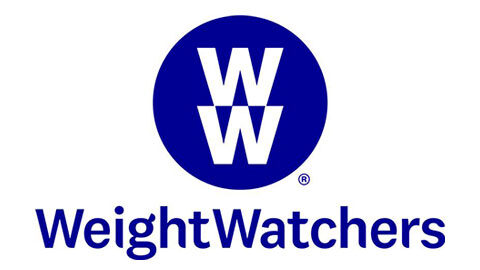 ---
Weight Watchers Turkey Smash Burger Recipe: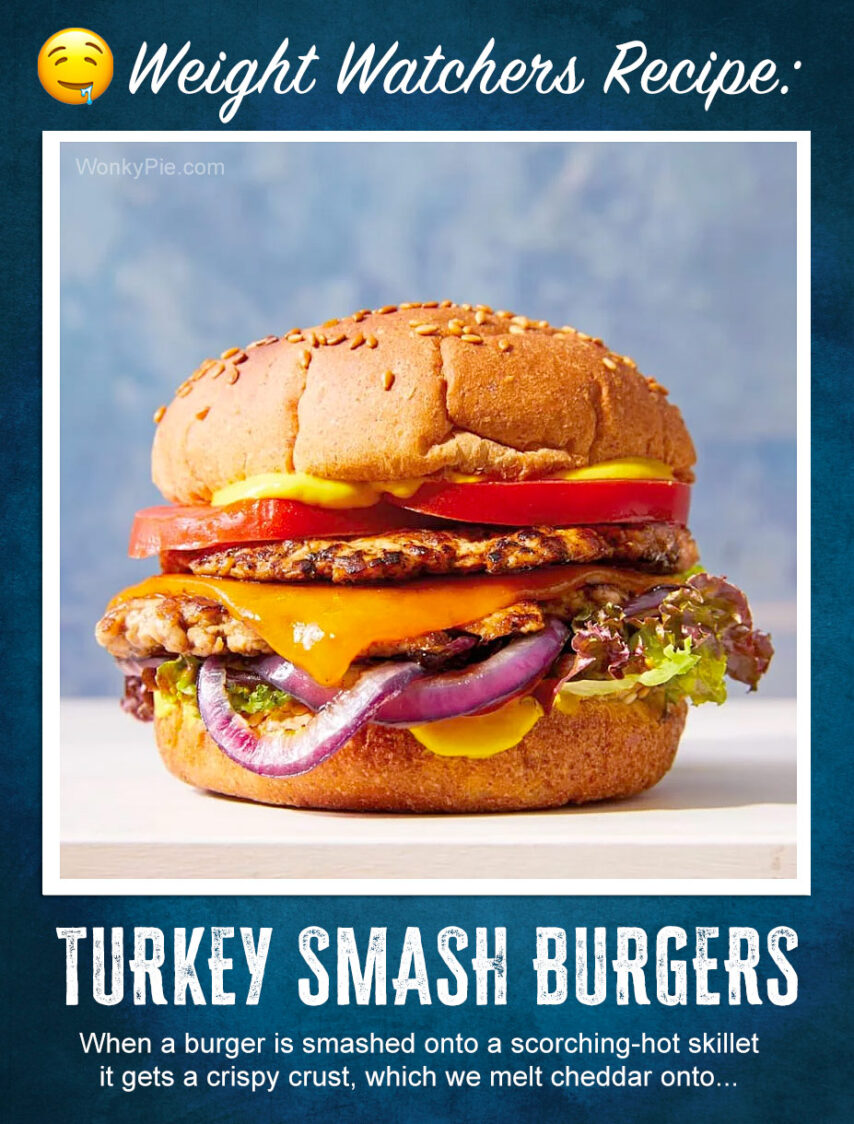 Here's the full recipe: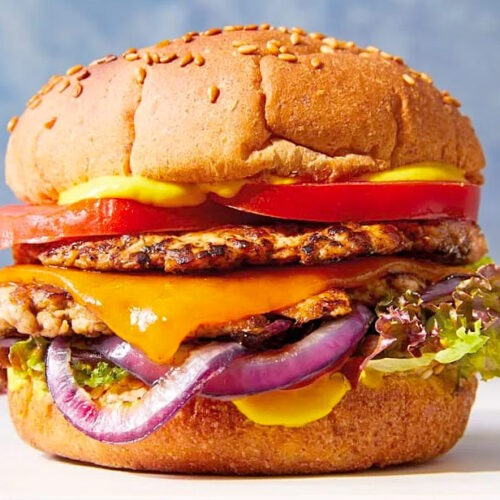 Turkey Smash Burger Recipe WeightWatchers
Tasty turkey smash burger recipe from Weight Watchers that's pretty healthy!
Ingredients
5

sprays

Cooking spray

4

thin slices

Red or pickled red onion

1

lb.

93% lean ground turkey

4

slices

Cheddar cheese

reduced-fat

1/2

tsp

Black pepper

1/2

tsp

Kosher salt

4

tsp

Mustard

4

Whole wheat hamburger buns

4

leaves

lettuce

8

slices

tomato
Instructions
Coat 12-14 inch cast-iron skillet with cooking spray and heat over medium-high

Add onion slices and lightly char for 1-2 minutes per side. Transfer to plate and cover

Divide turkey into 8 equal balls. Transfer balls to hot pan and smash flat with a large spatula

Season smashed turkey burger patties with pepper and salt. Cook 2-3 minutes on each side until browned on bottom. Repeat for next 4 burgers

Top with cheese then remove from heat

Spread mustard on buns then top with double-patties onion, tomato and lettuce.
Notes
Personally, I like to use pickled red onions which are easy to make a day or so in advance. I'm also a fan of toasted rolls.
At 8 points, this is a healthier alternative to fast food smash burgers which can really torpedo your points budget! 
I hope you love this Weight Watchers smash burger recipe as much as we do. Just be sure not to get the 99% fat-free turkey meat as you'll need some fat to get that crispy crust.
Have you joined Weight Watchers? We list today's specials here which will save you 50% on the cost.
---
Smash Burger Healthy Alternative With Turkey Meat!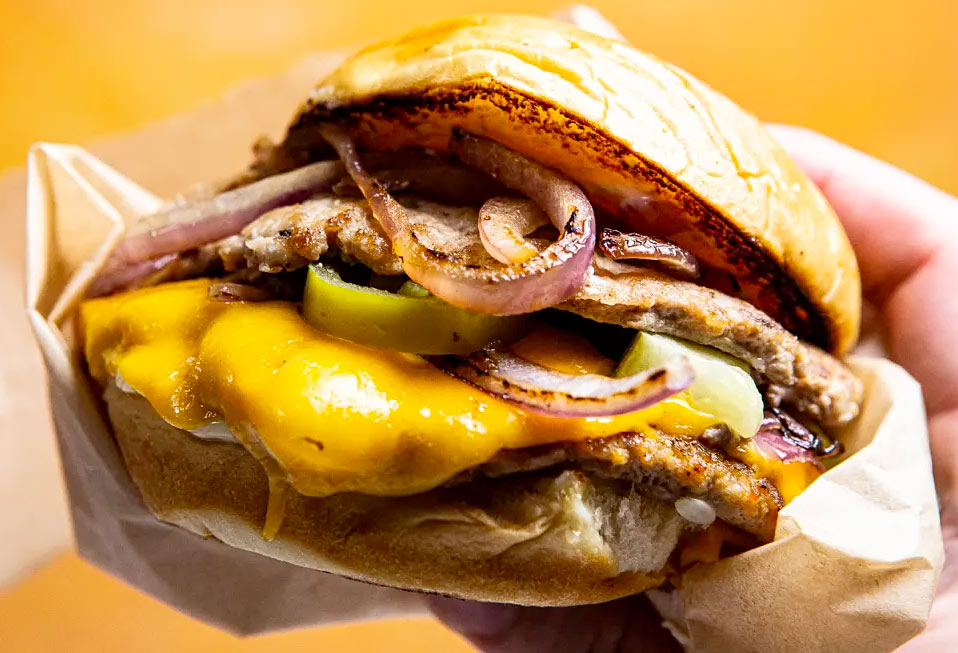 Here are 5 reasons why this Weight Watchers turkey smash burger recipe is a healthy alternative to the beef smash burgers from fast food restaurants.
Lower fat content: Turkey meat is generally leaner than beef, especially when you choose ground turkey breast, which has the lowest fat content. Lower fat means fewer calories, making it more suitable for those trying to manage their weight or reduce their overall fat intake.
Less saturated fat: Saturated fat, when consumed in excess, can raise LDL cholesterol levels and increase the risk of heart disease. Turkey meat has significantly lower levels of saturated fat compared to beef, making it a heart-healthier choice for your smash burger.
Reduced cholesterol: Turkey meat contains less cholesterol than beef, contributing to better heart health and lower risk of cardiovascular diseases.
Rich in nutrients: Turkey is a good source of various essential nutrients, such as protein, vitamins (B6, B12, niacin), and minerals (selenium, zinc, phosphorus). These nutrients are important for various bodily functions, including immune support, muscle growth, and repair.
Lower calories: If you're looking to control your calorie intake, substituting ground turkey meat in your smash burger recipe can be a good option as it generally has fewer calories per serving than beef.
*Featured wellness coupons and deals: Byte $200 off, Try Noom Free, Factor 75 Meals, Adam and Eve 50% Off
So, basically, if you are following Weight Watchers this is a MUCH better smash burger alternative!
Thanks for visiting Wonky Pie!