Chewy has established itself as the most popular destination for dog and cat lovers online. In an effort to convert one-time shoppers to loyal repeat customers, Chewy offers an unbeatable AutoShip discount for thousands of products and prescriptions on chewy.com. Here's the AutoShip coupon, plus how to use it now.
Chewy AutoShip: Best coupon | How to use | Cancel after first
---
AutoShip Coupon, Promo Code:

Click below and get a 35% discount on your first AutoShip order at chewy.com and 5% off every future AutoShip order. Currently, a promo code is not needed learn more:
*Max $20 AutoShip discount.
All $49+ Chewy orders including AutoShip also ship free. You can learn how shipping works or view all Chewy coupons here.
---
How the AutoShip Discount Works:
The Chewy AutoShip program is free, and you can cancel or change it at any time. Here's how you can use the Chewy AutoShip coupon towards your first AutoShip order.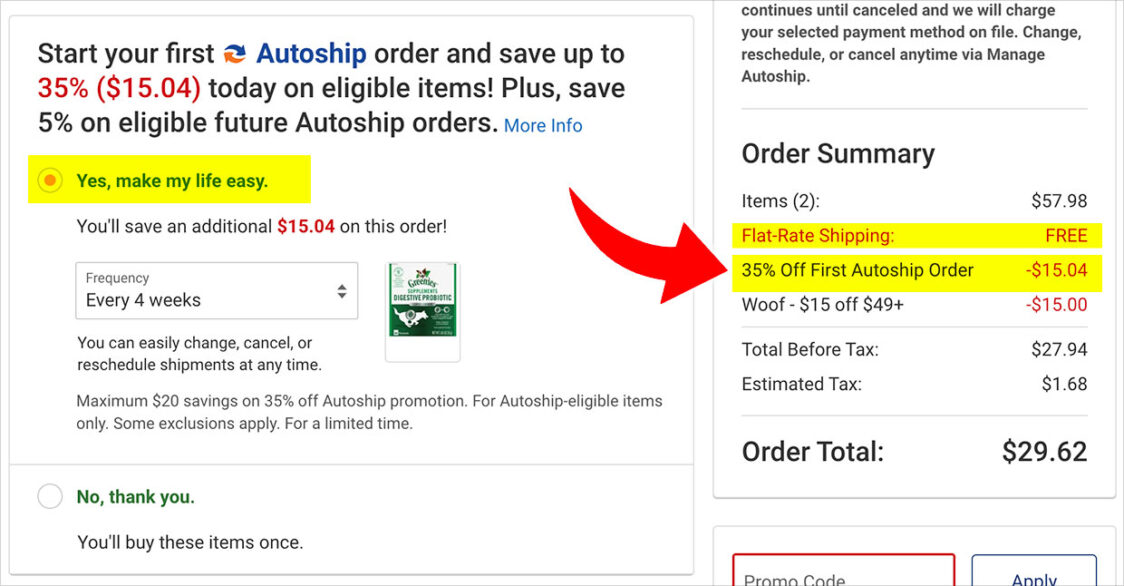 Add a product to your cart and click, "proceed to checkout"
Under, "Start your first AutoShip order" click, "Yes, make my life easy."
Click, "AutoShip and Save" next to all items you'd like to set to AutoShip
The AutoShip coupon will apply to all items set to "AutoShip"
Under Order Summary view 35% discount + free shipping ($49 min)
Future AutoShip deliveries will receive a 5% discount
Pretty amazing, right? While Chewy hopes to make you a repeat customer, you can cancel AutoShip after your first order.
---
Can You Cancel AutoShip After the First Order?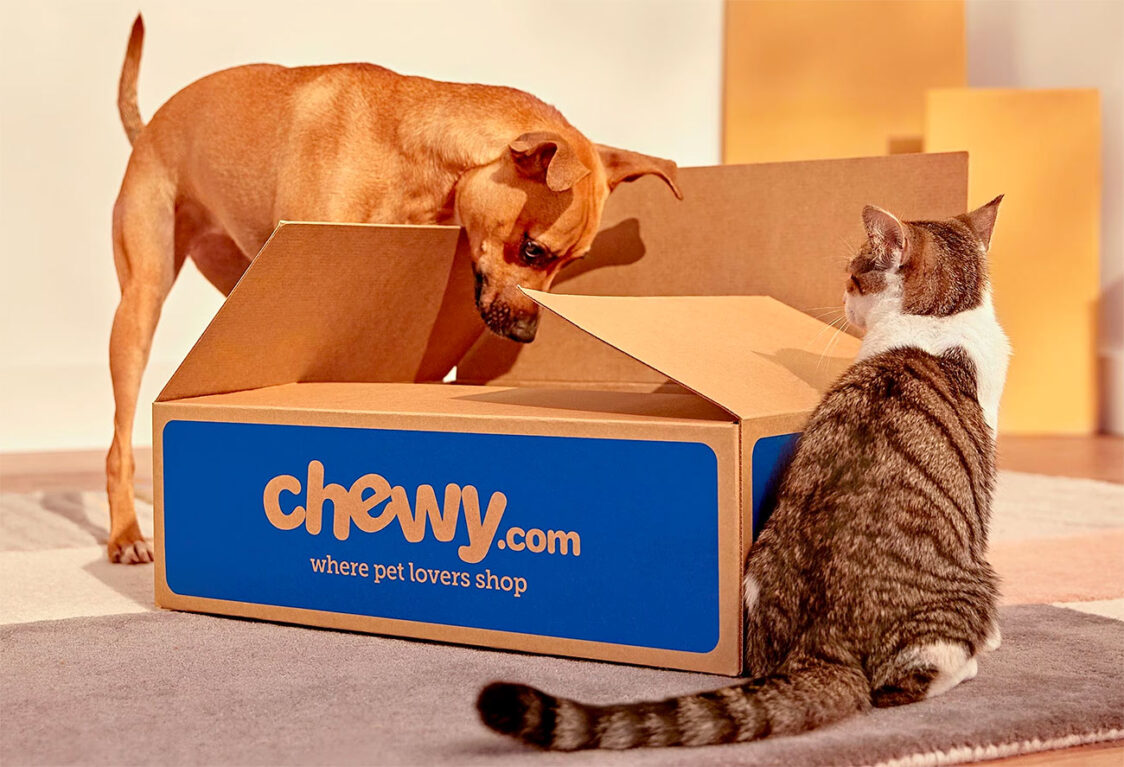 Yes, you can set an item to AutoShip, take advantage of the 35% discount, and then cancel or change AutoShip the next day.
To cancel or change the AutoShip schedule after your first order, visit "Account/ Manage AutoShip." You can change your order date up to 48 hours before your next AutoShip order is scheduled to ship.
Keep in mind that you can only use the Chewy AutoShip coupon once per account.
---
The Chewy First AutoShip Discount Is Amazing!
Chewy is betting that you'll be thrilled with AutoShip. They are so confident that you'll be a repeat customer that they're willing to lose money on your first AutoShip order by giving you a 35% off coupon plus free shipping on $49.
If you don't love AutoShip or just came for the one-time 25% discount, that's OK, you can manage or cancel AutoShip at any time.
You can learn more about the Chewy AutoShip discount at chewy.com here. Thanks for visiting Wonky Pie!