Noom may be best known for their popular wellness and weight loss app, but they now offer Noom Mood; a program designed to reduce stress and improve overall mental well-being.
Noom Mood uses the same psychology-based, educational approach as their weight loss program. Mood helps you identify the causes of anxiety and stress and tackles them with simple daily lessons and techniques to improve your mood and mental health.
While Noom Mood encourages you to, "Start reducing anxious thoughts and stress today," it's hard to find info on the actual cost. (And that can be stressful!) We did some research, so here's how much Noom Mood costs plus how to get started now with a free trial offer.
Noom Mood Cost | Noom Mood Free Trial | Noom Weight Free Trial
---
Noom Mood Cost in 2022:
Here's the current Noom Mood pricing:
Noom Mood is billed as a 4-month auto-renewing plan for $149. That subscription price breaks down to an average cost of $37.25 per month or $1.25 per day, $8.69 per week, and totals $447 for a full year.
If you are currently enrolled in the Noom Weight program (cost?) you can switch to Noom Mood under the same account and billing. However, users can't be enrolled in both Noom programs at the same time.
---
Noom Mood Free Trial:
Starting a new wellness program can be intimidating! For this reason, Noom offers a 14-day free trial of both their Weight loss app and Noom Mood. To view the Noom Mood free trial offer, click below: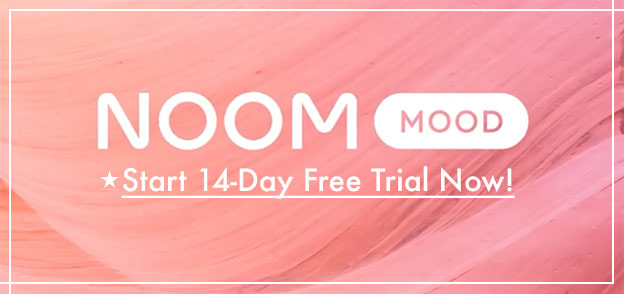 "Noom Mood's guided activities and lessons are designed to give you a new perspective so that you can feel at peace and more present in the moment."
---
How the Noom Mood Free Trial Works:
Thinking of trying out Noom Mood? Here's how it works:
Click the Noom Mood free trial offer
You'll be asked a series of questions to better understand your anxiety and define your goals
Based on your Mood score you are presented with a 4-month personalized plan to improve your mood
Click "Continue" and enter payment information
The first 14 days of Noom Mood are free
You'll be billed for the first 4-months when your free trial ends unless you cancel
Tip:If you'd like to cancel Noom Mood, be sure to do so 24+ hours before the free trial period ends to avoid being billed. (Which could put you in a bad mood!)
Conclusion:
I hope this post clarifies both the cost of Noom Mood and how to try Noom Mood for free. Thanks for stopping by Wonky Pie!