Does Nutrisystem have side effects? Nutrisystem is a popular diet built around the monthly delivery of their packaged, pre-portioned meals.
The good news is that maintaining a healthy weight is great for both your physical and mental health, and can even reduce your risk of cancer.
However, before starting any diet or changing your eating habits, it's important to consider the potential problems, symptoms, and side effects that might occur.
Here's what you need to know about possible Nutrisystem diet side effects:
---
1. Most Common Nutrisystem Side Effect? Gas!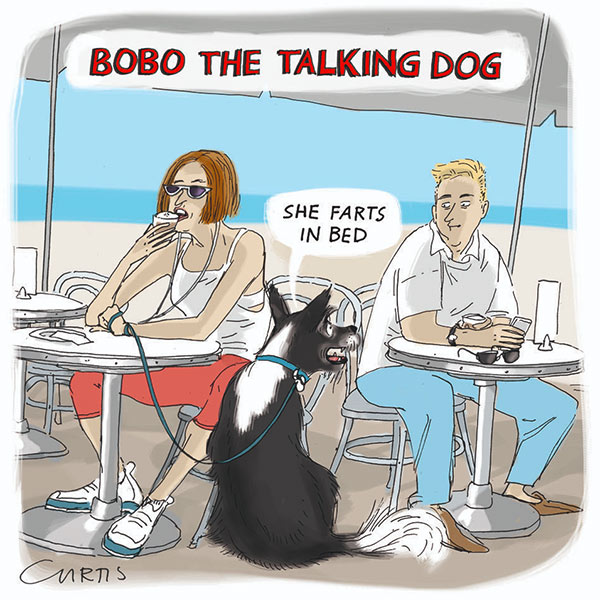 Fiber is really good for you! Eating foods high in fiber makes you feel less hungry, which is great for weight loss.
The American Heart Association states that having a diet high in fiber (25+ grams per day) can also improve your cholesterol levels while lowering your risk of heart disease, obesity, and stroke.
Nutrisystem understand's fiber's benefits, and that's why their food is relatively high in it. So, what could be bad about that?
Fiber can cause gas! That's probably why some users complain in their reviews of feeling bloated and gassy on Nutrisystem.
You see, when you start Nutrisystem, you make the switch to foods that are generally low in calories and high in fiber. Your body may need time to adjust to this healthy change in your diet; specifically to the increase in fiber.
Tip: While increasing your fiber intake may result in positive side effects like weight loss, it may cause gas. (aka burping and farting) For help identifying your specific type of flatulence, click here
While gas is the most common side effect of Nutrisystem's fiber-rich foods and probiotic shakes, other side effects include abdominal pain, stomach problems, bloating, constipation, and diarrhea.
---
2. Side Effects from Preservatives?
"Nutrisystem made me sick!" – Bad Nutrisystem Reviews
So, why do several customers report that eating Nutrisystem food made them sick?
The majority of food that you eat while on Nutrisystem is their packaged meals and snacks. Packaged foods of all kinds use preservatives to keep the food fresh. These preservatives are common in prepared foods, and while they are FDA regulated, their presence, along with higher fiber content, may cause side effects in certain people.
Since many of Nutrisystem's prepared foods include preservatives like nitrates, you may experience side effects from them including headache, lightheadedness, and nausea.
Tip: Consider reading user reviews of the Nutrisystem program as well as for specific Nutrisystem foods (on their site) to learn of potential side effects
*Related: Is Nutrisystem food healthy?
---
3. Side Effects from Nutrisystem Food Ingredients?
Because Nutrisystem sends you prepared foods, you should be mindful of their ingredients, especially if you have allergies or sensitivities to certain foods.
You can see the ingredients and nutritional info for any Nutrisystem food from the "Menu" section of their website: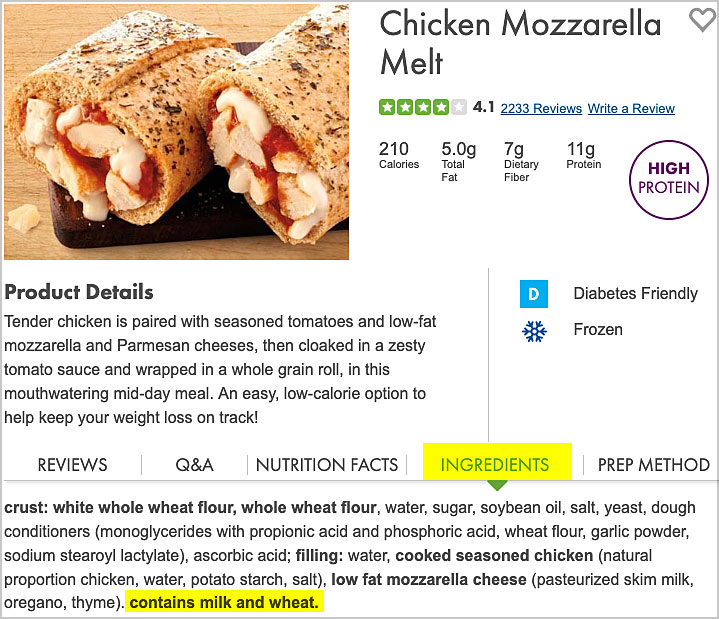 If there are ingredients that you wish to limit or avoid, consider making substitutions in your menu. You can also filter the menu to exclude foods with certain ingredients like milk, wheat, eggs, and nuts.
Tip: Many people who have gastrointestinal symptoms find that switching to a lower-gluten diet beneficial
Nutrisystem has special plans for both men and diabetics, and all plans require you to supplement their foods with fresh groceries like fruits and vegetables, which may cause similar side effects.
---
4. Does Nutrisystem Cause Cancer?
There is no evidence that Nutrisystem causes cancer. In fact, clinical data show that obesity is clearly linked to an overall increased risk of cancer. So, dropping that extra weight should actually reduce your risk of many kinds of cancer.
Also, Nutrisystem asks you to supplement their foods with groceries including fresh vegetables and fruits which have been shown to reduce your risk of certain types of cancer.
Want to lower your cancer risk? When choosing groceries to supplement your Nutrisystem meals, check the labels for toxic ingredients like high fructose corn syrup, artificial sweeteners, refined grains, and sodium nitrates which may be linked to cancer risks.
---
5. Any Sudden Change In Diet Can Cause Side Effects!
When you change your diet, your body needs to adjust. If you are used to eating a lot of empty carbs, then the change to a healthier diet that is high in fiber and protein can cause side-effects like gas.
Talk to your doctor before starting any diet, and report any potentially serious side-effects or discomfort right away.
---
6. Survey: "Happiness" Is a Side Effect of Saving Money!
According to a recent survey, saving money can make you very happy.
So, if you're thinking of joining Nutrisystem or Nutrisystem D, be sure to use the best signup promotion to get the lowest price. Here is the best deal now: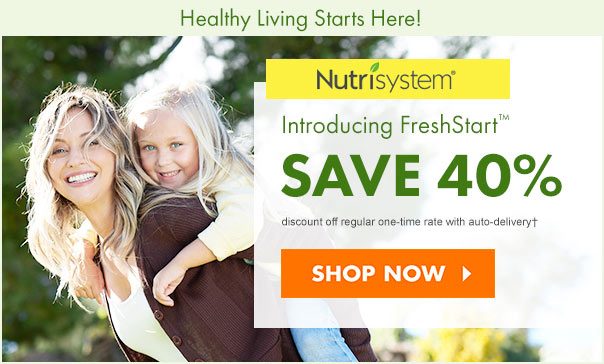 *Related: Nutrisystem: Why you should skip both the 50% off and $249 special
If you aren't sold on Nutrisystem you can consider a similar diet like South Beach (reviews, coupons). If you prefer DIY and cooking to meal delivery, WW (reviews, cost, coupons) or Noom (reviews, cost per month, free trial) might be a better diet for you.
Thanks for stopping by Wonky Pie!