Custom return address labels are a great way to add a little style to everything you send in the mail. Plus, it saves you from having to write your address out in pen every time!
Shutterfly has hundreds of address-label designs including monograms, floral, geometric, and holiday or graduation themes that you can easily personalize with your info. You can even use a photo of your family or dog! (View all designs here)
What's really cool is that there are a couple of ways to get a free set of 24 address labels from Shutterfly. Here's one of today's best deals plus how to get free address labels: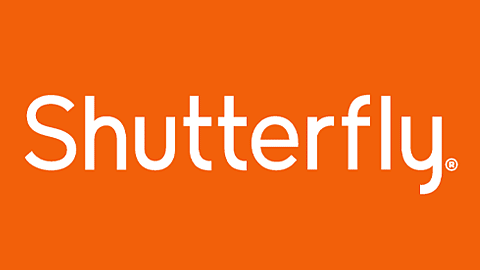 Shutterfly free address labels: New customers | Shutterfly codes | App promotions | Really free?
---
1. Free Set of (24) Address Labels for New Customers
When you open a new account at shutterfly.com you can use this promotion to get up to 4 freebies including a free set of 24 return address labels: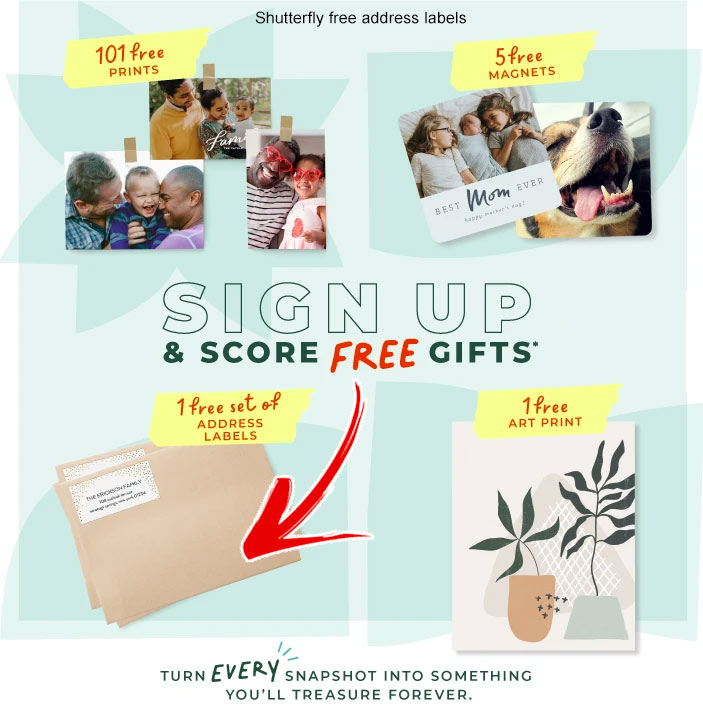 This promotion has been running for a long time and is the most dependable way to get free address labels through a new account.
Tip: A credit for free address labels will appear in your account after signing up through this promotion and will expire in 30 days
Of course, if you're not a new customer you'll have to find another way. Here's another way to get free labels.
---
2. Promo Code for 1-2 Sets of Free Address Labels
The second, but less likely way to get a code for free address labels is from the on-site Shutterfly coupon page where they list all of their promotions.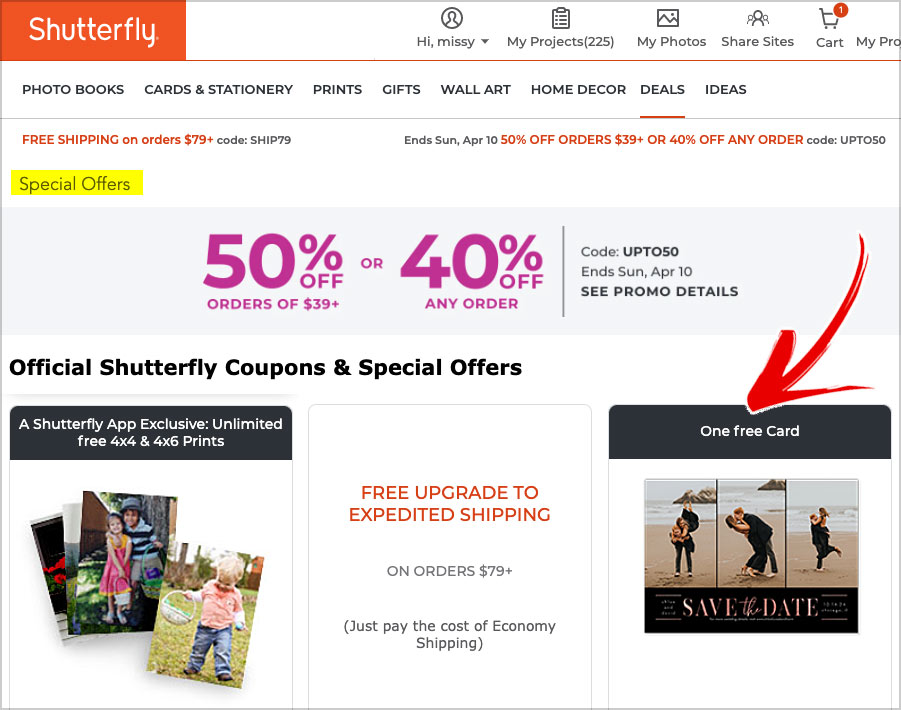 These change every couple of days so it's a bit of a crapshoot as to what they are offering. Last week it was free 4×6 prints, and I've even seen a free 8×8 photo book offer, so if you are patient you might find a promo code for free return address labels.
You can check the special offers at shutterfly.com and the list of all official promo codes with terms here.
3. Free Address Labels From the Shutterfly App
Your next best option to find free address labels is within the Shutterfly app. Just click "Special Offers" to see what today's discounts and potential free gifts are.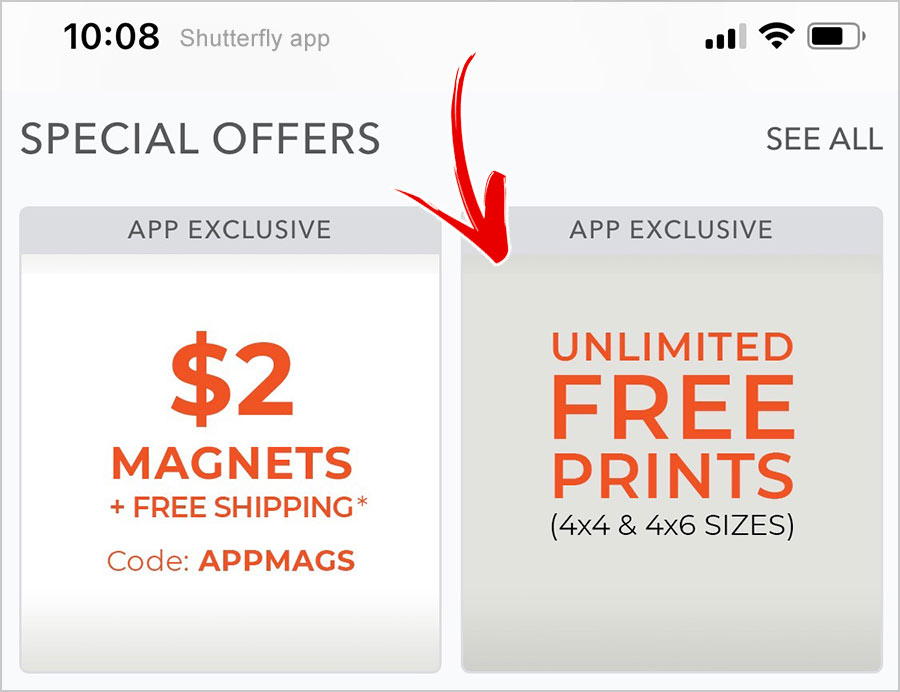 If you regularly order from Shutterfly then I recommend downloading the app from the App Store or Google Play. You'll find exclusive savings, and it's a breeze to import the photos from your phone.
---
Are the Return Address Labels Totally Free?
There's always a catch, right? Well, in this case, the set of address labels isn't totally free as you'll save $9.95 but you have to pay $1.99 for shipping.
That's still a pretty good deal, right?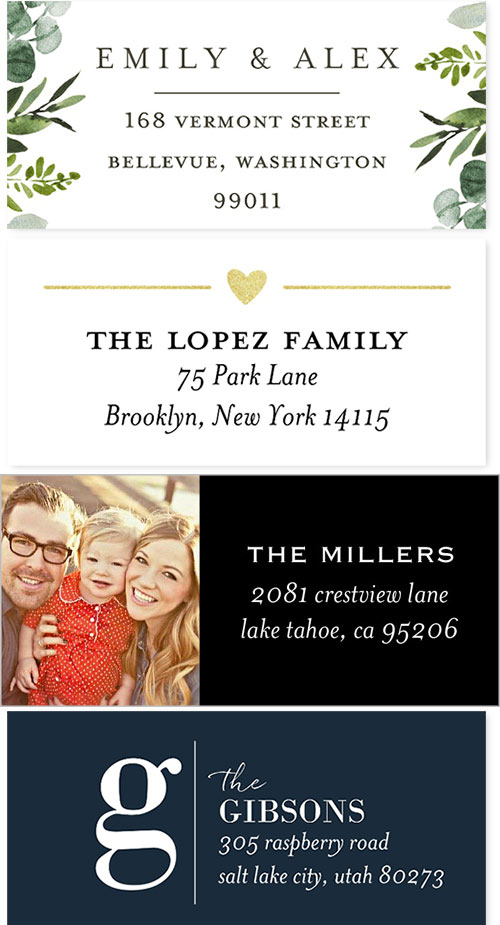 View all return address label designs here
Tip: The free address labels promotion only includes 24 labels but it's a great way to see if you're happy with your labels before placing a larger order.
*Vistaprint also has cheap address labels and you can find today's coupons here!
---
Is the Free Address Labels Promotion Best for You?
If you need more than a single set of 24 return labels then you might want to look for a different promo code with better savings. For example, if you want 4 sets of labels (96 total) then a code like "50% off your order" will save you much more as each set of address labels costs $9.95.
Check out today's onsite promotions here, and you can compare codes at checkout. We also have a code for free shipping on $49+ here that you can stack with this coupon.
If you're not totally sold on Shutterfly then check out today's Snapfish coupons here. Want to see your photo on a beautiful canvas? We also have Easy Canvas Prints coupons here.
Tip: If you are self-employed, address labels could be a tax deduction! Save on TurboTax here.
I hope you're able to get free address labels from Shutterfly or find an even better code to use. Thanks for stopping by Wonky Pie!