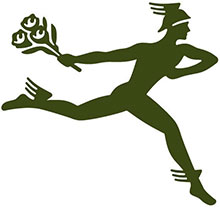 Since 1910 FTD florists have been arranging and delivering beautiful bouquets, plants, and gift baskets, telling customers to, "say it with flowers."
So, if you are sending flowers for Valentine's Day, Mother's Day, birthday, or anniversary, or just want to make someone's day, you can trust FTD to deliver. In fact, many popular flowers can even be ordered and delivered on the same day!
Placing an order at ftd.com? Use one of our exclusive coupon codes and deals below for up to a $50+ discount or free delivery on beautiful flowers.
FTD: Best coupons | how to use a code | free shipping | FTD Plus
Best FTD Coupon Codes, Promotions (Free Delivery?) Now:
If you have 30 seconds, check out this racy FTD florist commercial from 1977:
Great, you've found a sweet coupon code for FTD flowers or plants. Here's how to use it.
---
How to Use a Promo Code at FTD.com:
The best way to get a discount at ftd.com is with a promo code. To do so, grab the best code for your specific order from our list of today's best codes.
Tip: Some codes have order minimums or work only toward select categories of flowers or plants. I recommend trying at least two codes, as a "20% off" code might be better than "$50 off."
You can enter codes at checkout just above your order summary in the field that says, "promo or gift card" like this: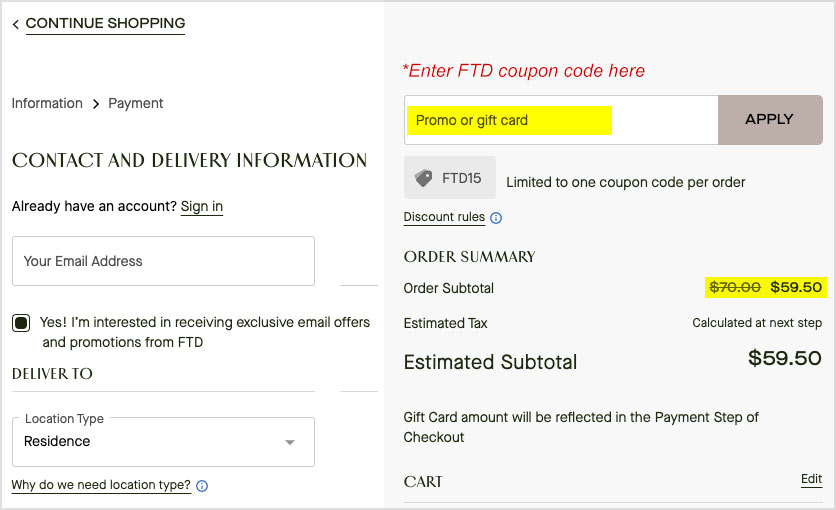 If your promo code is valid you'll see the discount reflected in the new order subtotal. Although you can use multiple gift certificate codes, only one coupon code can be applied per order.
FTD flowers coupon 50 off available? Some deal sites claim to have codes for a 50% discount, but this seems to be clickbait as those codes don't work. The biggest FTD discount available is 25%, and that is for USAA members.
You'll notice that FTD shipping fees are pretty salty, so let's talk about whether you can get free delivery on your ftd.com order.
---
3 Ways to Get FTD Free Shipping: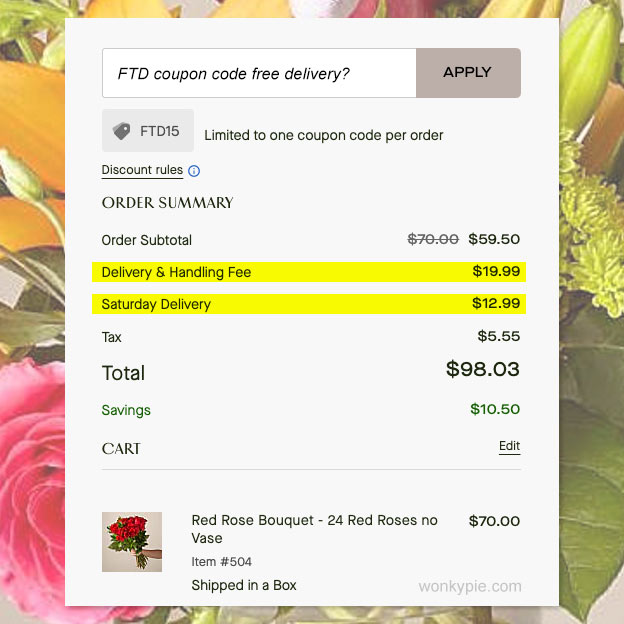 Shipping fees: FTD charges a flat shipping fee of $19.99 for most weekday orders. If you want your order delivered on the weekend, it's an extra $12.99 fee!
There are three possible ways to get free shipping at ftd.com:
Members of FTD Plus (Insider) get free shipping on every order at ftd.com with an annual membership fee
Specific premium bouquets may ship free (on weekdays) during seasonal sales before holidays like Valentine's Day, Mother's Day, Black Friday, or Cyber Monday
FTD coupon codes for free delivery are rare, which is unfortunate because shipping is expensive!
So, why are there no free delivery codes for FTD.com right now?
Free shipping is rare because FTD has a network of thousands of local florists that fulfill orders. FTD-affiliated florists have to be paid to arrange and deliver your order, so not charging shipping fees would likely mean that FTD would lose money on your order.
Better than free shipping? If your order is $100+, then the discount from a 20% off coupon code will save you more than the potential $19.99 savings from a free shipping code!
---
Free Shipping with FTD Plus Membership (aka "FTD Gold")
It may be that the only way to get free shipping on your order is an FTD Plus (formerly called, "FTD Gold") membership. FTD Plus is their rewards program, and as an Insider, you get double points at ftd.com plus free shipping with no minimum on every order.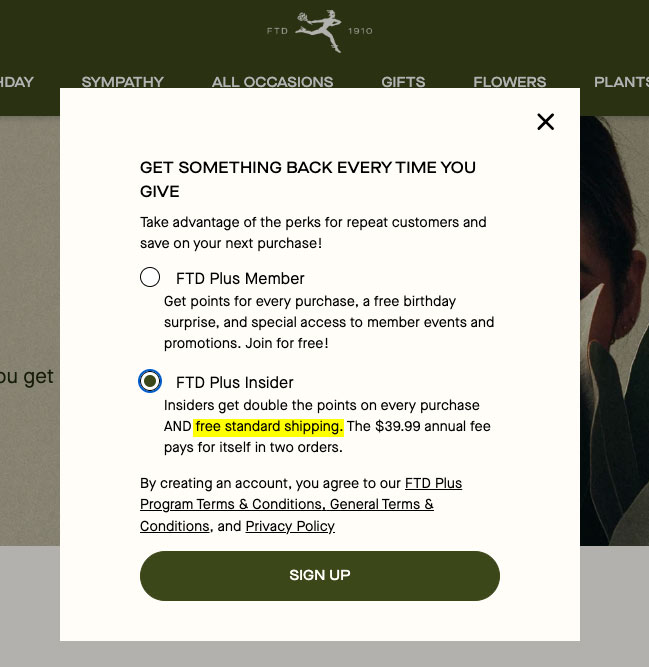 FTD Plus costs $39.99 per year, but it pays for itself after two orders. A lot of people don't send flowers because of the high price of shipping at all online florists, so FTD Plus might be a good investment if you think you'd send flowers 3+ times per year if shipping were free.
Tip: If you decide to add FTD Plus to today's order, you'll get free shipping and be halfway to the membership paying for itself! Learn more at ftd.com
---
More FTD Discounts: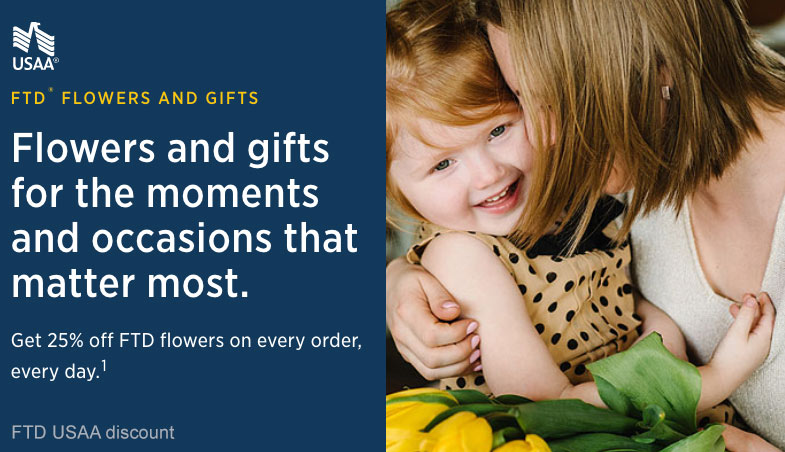 Certain organizations may offer their members an exclusive discount at FTD including USAA (Military), AAA, AARP, and Amex. However, there is no special FTD discount for students other than the featured deals for the public.
---
Conclusion:
FTD is one of the most popular and trusted florists. They have an extensive network of local florists who can even deliver your flowers same day if needed.
However, sending flowers is expensive, especially because of the high shipping fees necessary to deliver such a fragile and highly perishable product like flowers. FTD free delivery coupon codes are rare, so joining FTD Plus may be the only surefire way to get "free" shipping on today's order.
Regardless of whether you could get free delivery, I hope we were able to save you at least 10% on your order at ftd.com.
Thanks for stopping by Wonky Pie!