While avocado toast gets all the glory, avocado rice cake is a less-dense and crunchier alternative. Best of all, it's only 3 ingredients and takes about a minute to assemble.
In fact, this is a healthy recipe you can even assemble at work or on the go. Personally, I like to add a thin slice of fresh tomato, too.
Here's the simple recipe:
Avocado Rice Cake Recipe:
Avocado or fresh guacamole
hardboiled egg
rice cake
slice of tomato (optional)
salt & pepper to taste
Instructions: Get a rice cake and then mash up some fresh avocado and spread it on top. Then, add the hardboiled egg and add salt and pepper to taste. That's it!
Tip: I keep about a half-dozen hardboiled eggs in the fridge and this is just one of the many healthy snacks you can make with them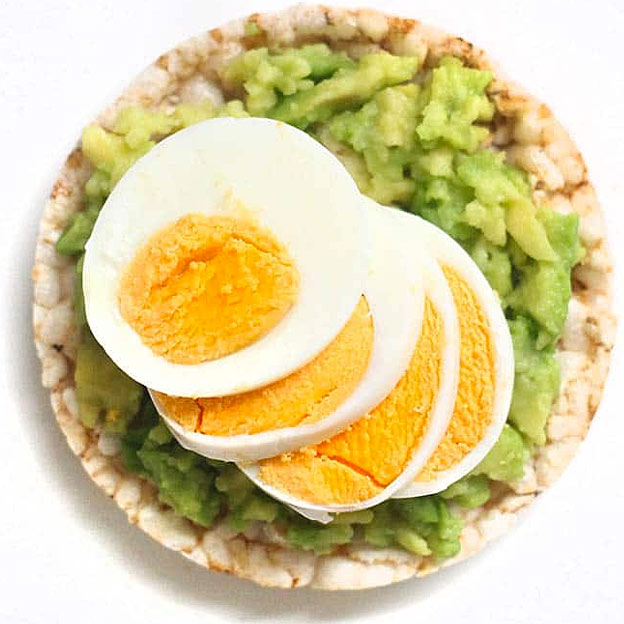 Thanks to Noom for making this video and listing it as one of their many healthy diet-friendly snacks.
If you're looking for a simple app-based diet like WW, consider Noom!
*Recipe featured on Product Hunt