When the Coronavirus first started, I found myself scrambling for overpriced, ugly N-95 masks safety online. However, months have passed and fashion has caught up, so you no longer need to wear masks that scream, "apocalypse!" every time you go out in public. After buying masks from half a dozen companies, I've found that my favorite designs come from Fanatics. Best of all, their masks are made in the USA.
In fact, we bought mask designs featuring our favorite NBA, NFL, MLB, and College teams including the Philadelphia Phillies and Sixers. Here's what you should know about Fanatics masks before buying, plus our own review. (coupons here!)

---
Fanatics Mask Designs
Fanatics sells several kinds of face masks including those with and without filters. The best way to find the Fanatics face masks that you're looking for is to sort results by sport or team. Then decide how important it is to you for the mask to be filtered.
Want the added protection of a filter? It looks like the FOCO brand face masks have a filter, while most others don't and simply function as, "face coverings."
Here are the masks that I ordered: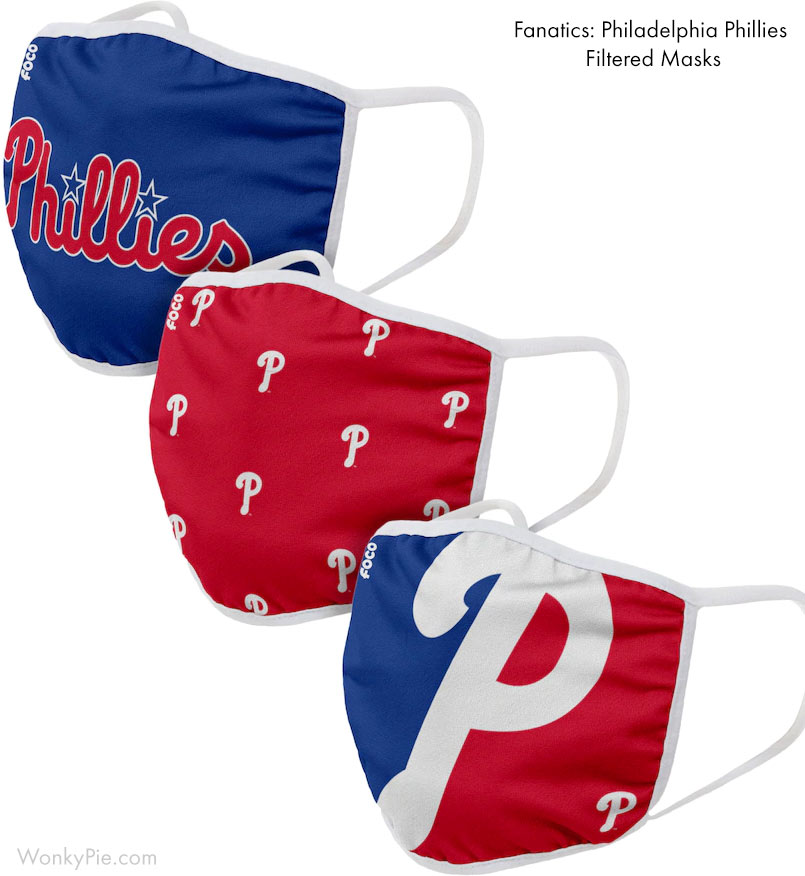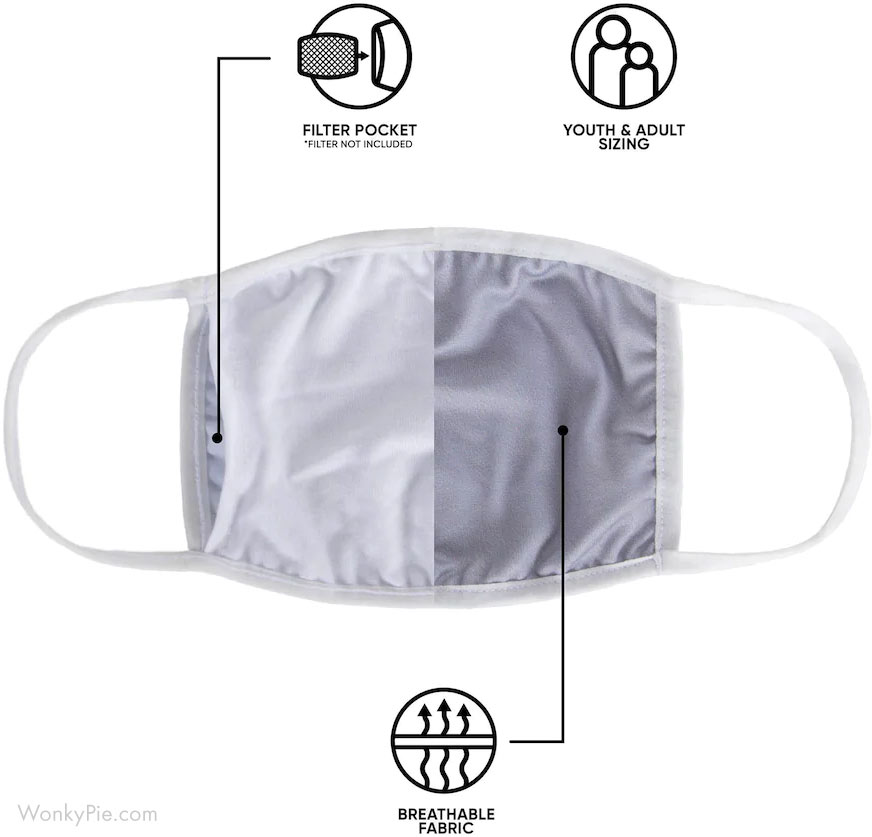 As you can see, the mask has a filter pocket, but the filter is not included. Disposable filters can be bought elsewhere for about $1 each.
There are also a number of Fanatics brand face masks without a filter. Popular sports teams seem to have about the same number of designs for sale. Here are other Fanatics Phillies masks: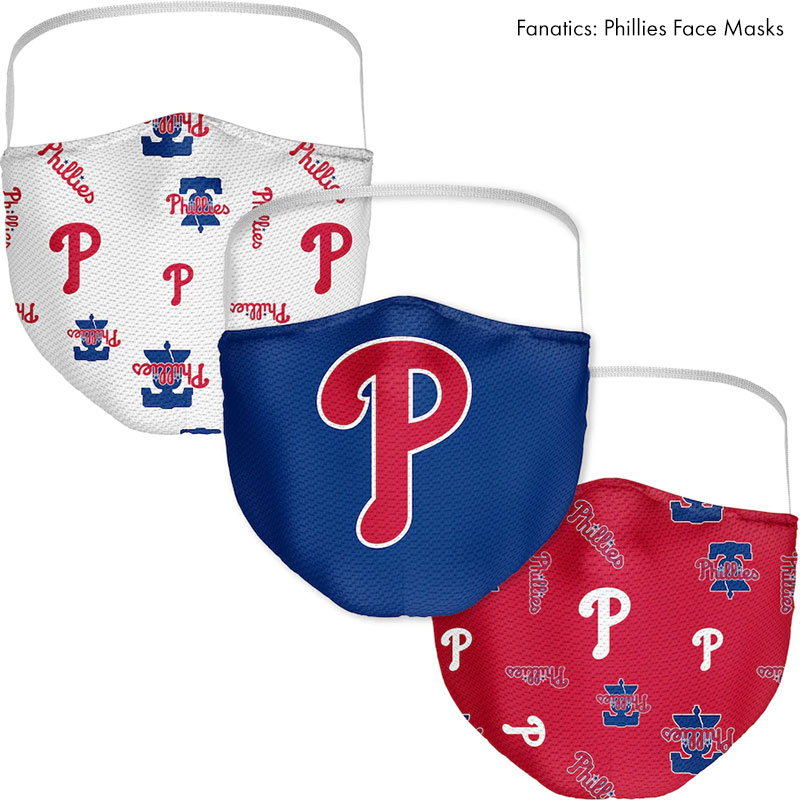 As you can see, there are a lot of design options! So, which face masks are best for you? The main consideration with Fanatics masks (other than adult or kids size) seems to be whether you want masks with a filter pocket or not.
Tip: I recommend that you check when the masks will ship, as some designs are back-ordered for weeks! If that's the case, you'll see the shipping time estimated in your shopping cart like this: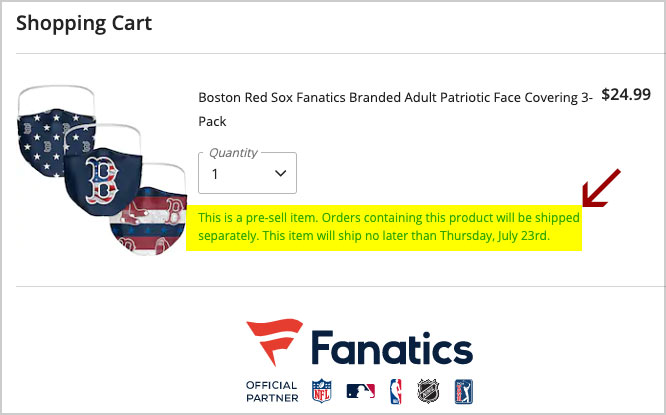 ---
Mask / Face Covering Features:
All Fanatics masks are officially licensed and all styles except FOCO are made in the USA from 100% polyester. The FOCO filtered masks are 88% polyester and 12% spandex and are imported.
Face masks are reusable and machine washable, and Fanatics recommends that you wash them after each day of use.
Face masks are also available for kids under age 12. These masks will say "Size Small" in the title description.
Fanatics masks are not considered PPE. (Personal protective equipment) While they are intended for use in public settings, they are not considered to be "medical grade" or for use in a hospital or other high-risk environment. Health care workers and others who are at higher risk of exposure should buy American-made N-95 masks or other PPE certified by the CDC.
---
Fanatics Masks Cost?
How much are Fanatics masks? Face masks are kind of like socks or boxer shorts in that you probably need more than one. Not only because you need to wash them, but they seem to disappear unexpectedly, too.
For that reason, the most cost-effective way to buy them is in packs of 3 or 4. Consider that buying a single mask can cost almost twice as much per mask as buying a multi-pack. Check out Fanatics mask pricing below:
1 face mask: $14.99
3-pack of masks: $24.99 ($8 each)
4-pack of masks: $29.99 ($7.50 each)
As you can see, buying a pack of 3 or more masks makes a lot of sense!
*Need to print customized masks with your design or logo? Check out our Custom Ink masks review here.
---
Best Coupon or Promo Code for Fanatics Masks?

Most Fanatics coupons and promo codes don't work towards masks. If you try to use most promo codes, you'll get a message like this: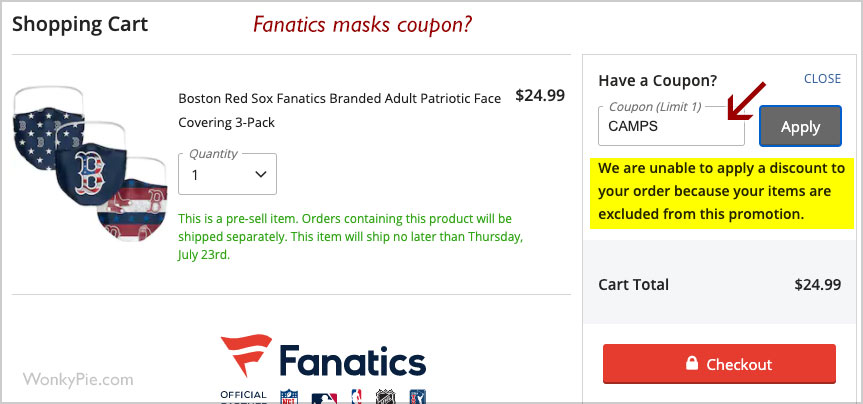 However, the good news is that Fanatics' code for free shipping does work! Check it out: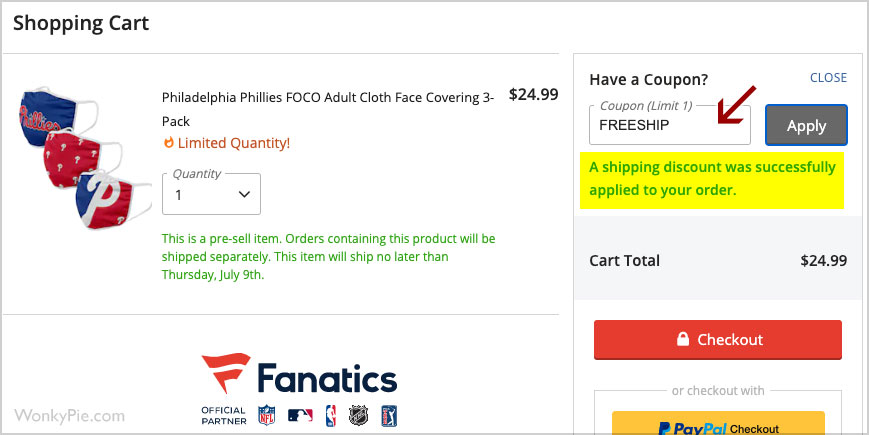 *To get free shipping, click here and use code FREESHIP!
---
Our Review: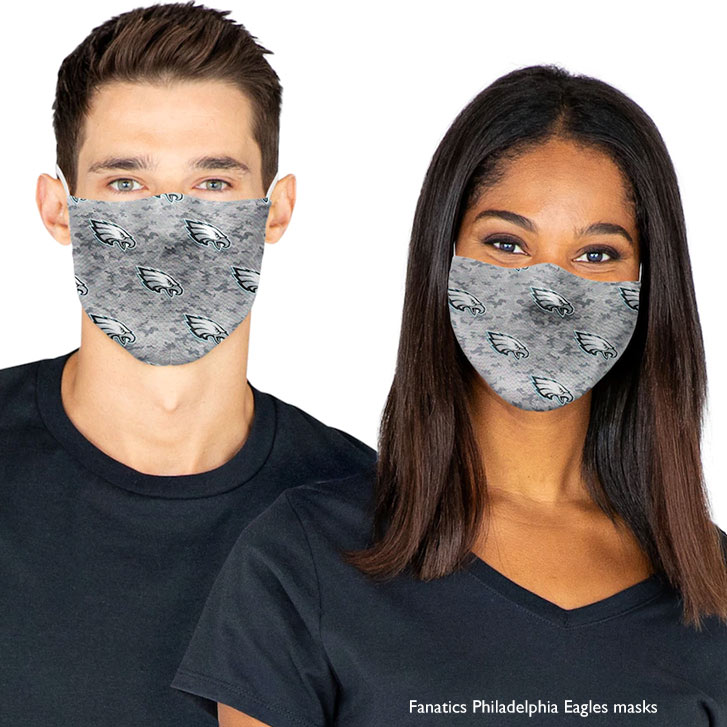 We recently bought 3 Fanatics filtered face masks. The masks are a "pre-sell" item, and due to ship in about 10 days. As soon as we receive the masks we will try them out ourselves and include our video review here. We're looking forward to trying them out ourselves and comparing them to the other face masks that we've bought!
Update: Just got the masks! We'll review them ASAP. thanks!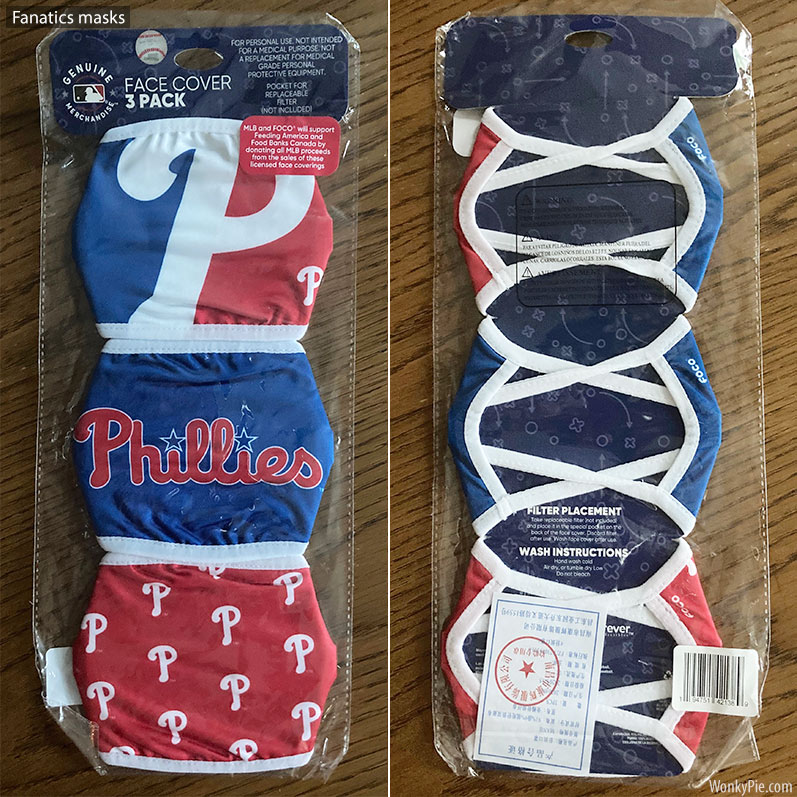 ---
FAQs:
How much do Fanatics masks cost?
While a single mask costs $14.99, the cost drops to under $8 each if you buy 3+
Is there a coupon for Fanatics masks? ?
While most promo codes don't work towards face masks, you can use a code for free shipping!
Are Fanatics masks made in the USA?
Yes! All face masks except the FOCO brand are made in America
---
Conclusion:
We've done our homework, and if you are looking for the best place online to buy protective masks that are officially licensed by the NBA, NFL, MLB, and NCAA, Fanatics.com is your best bet.
While we've found some pretty neat masks on sites like Etsy, these masks are not licensed by the respective teams! Also, I recommend that you know where masks are made before buying them. While some people don't care if a mask is imported from China, others see that as a deal-breaker. If a mask simply says, "imported," it's probably made in China!
As soon as I get my Fanatics masks in-hand, I'll complete this review. Thanks for stopping by Wonky Pie!
Custom ink coupons here!