If you are looking for gift ideas for a friend or family member, Shutterfly has some really great options including their fleece photo blankets. While puzzles, mugs, and calendars are always good options, you may have already covered the obvious gift choices.
So, why not consider a fleece blanket featuring some favorite photos? We bought a Shutterfly fleece photo blanket and love it! Here's our review of what you should know before ordering, and don't forget to use a promo code!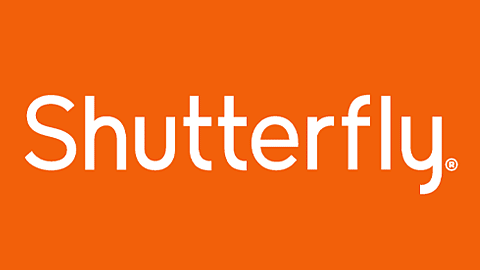 Shutterfly fleece blankets: Reviews | Sizes | Options | Cost | Coupon code
---
Customer Reviews: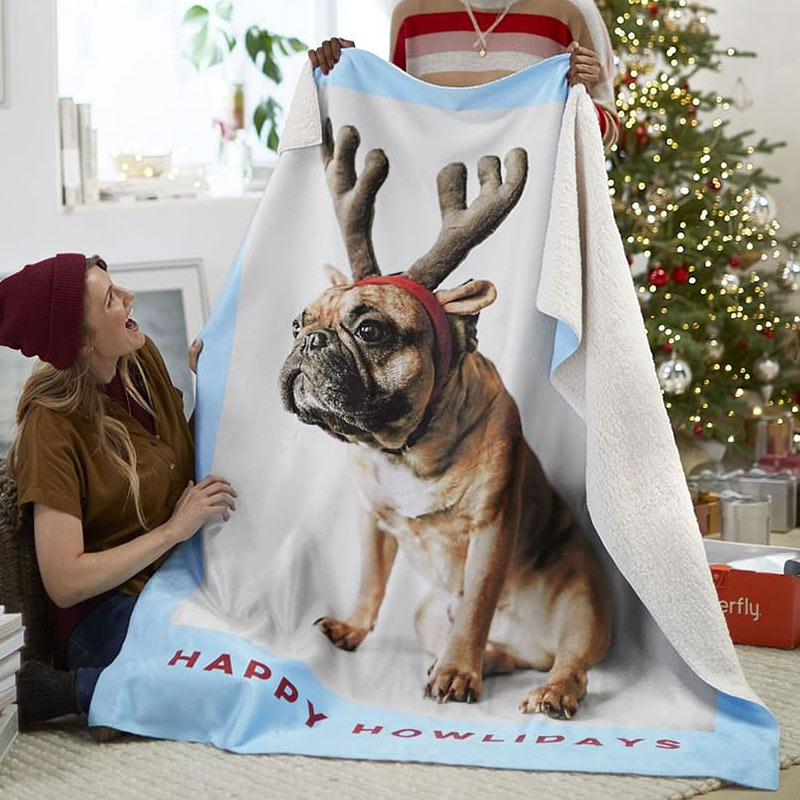 We love Shutterfly custom fleece blankets, and apparently we aren't alone as an overwhelming percentage of customers give them a great review and say they would recommend them to a friend: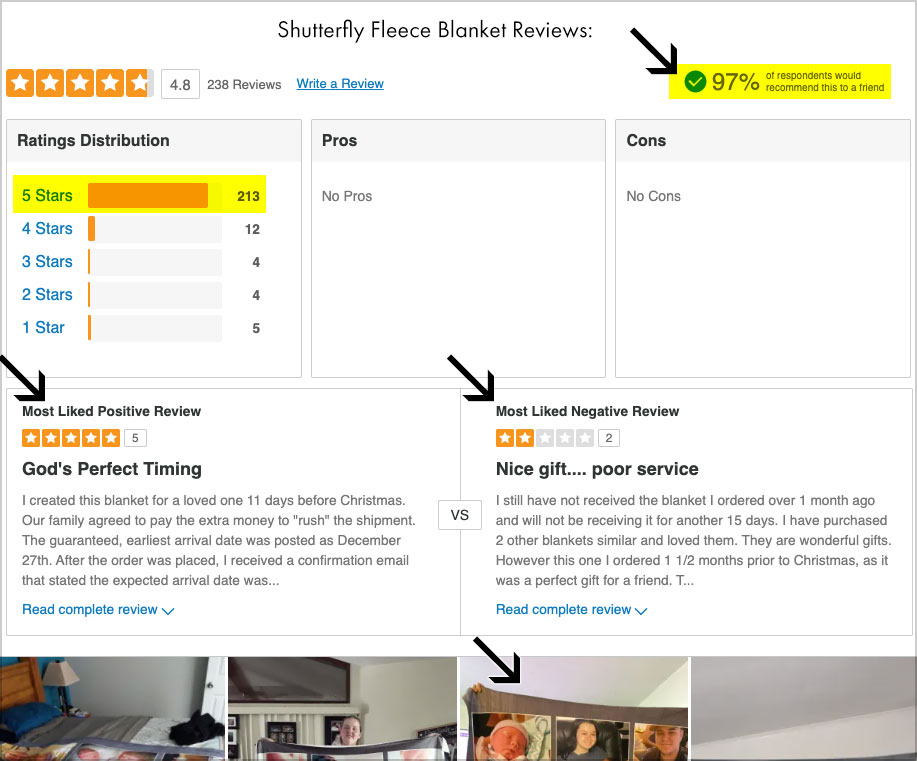 In fact, you can see real customer reviews under any fleece blanket design along with photos uploaded showing customers' fleece blankets.
We made a blanket ourselves, so here's how it works.
---
Our Review:
The first thing you will want to do when choosing a Shutterfly fleece blanket is to choose the design. Designs are sortable by a number of options including the number of photos.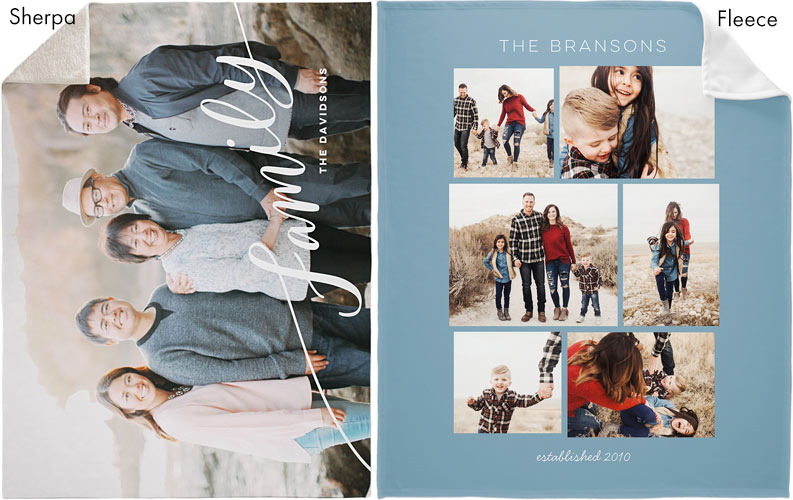 How many photos can you use? Choose 0-4+ photos, or make a collage of 20+ photos.
Next, you'll want to choose a fleece blanket size.
---
• Shutterfly Blanket Size Options: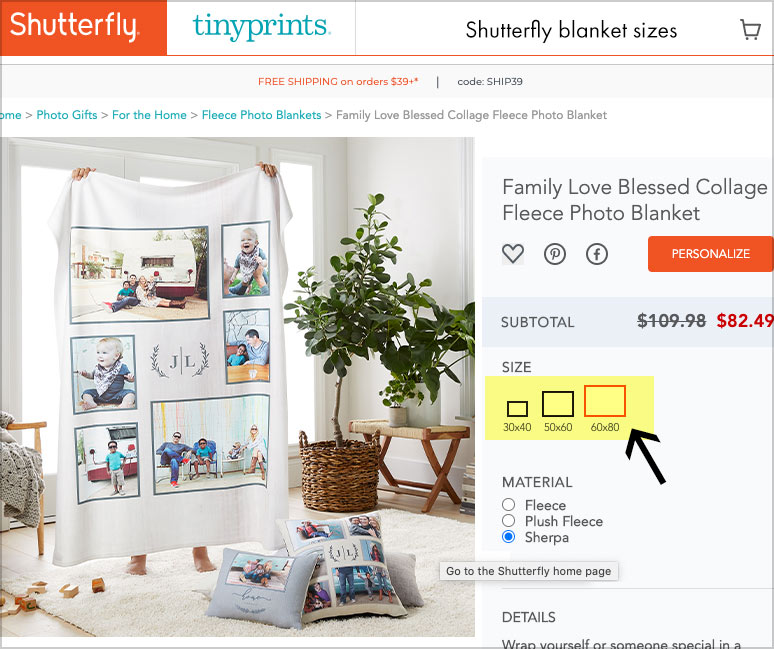 Here are the size options for fleece blankets: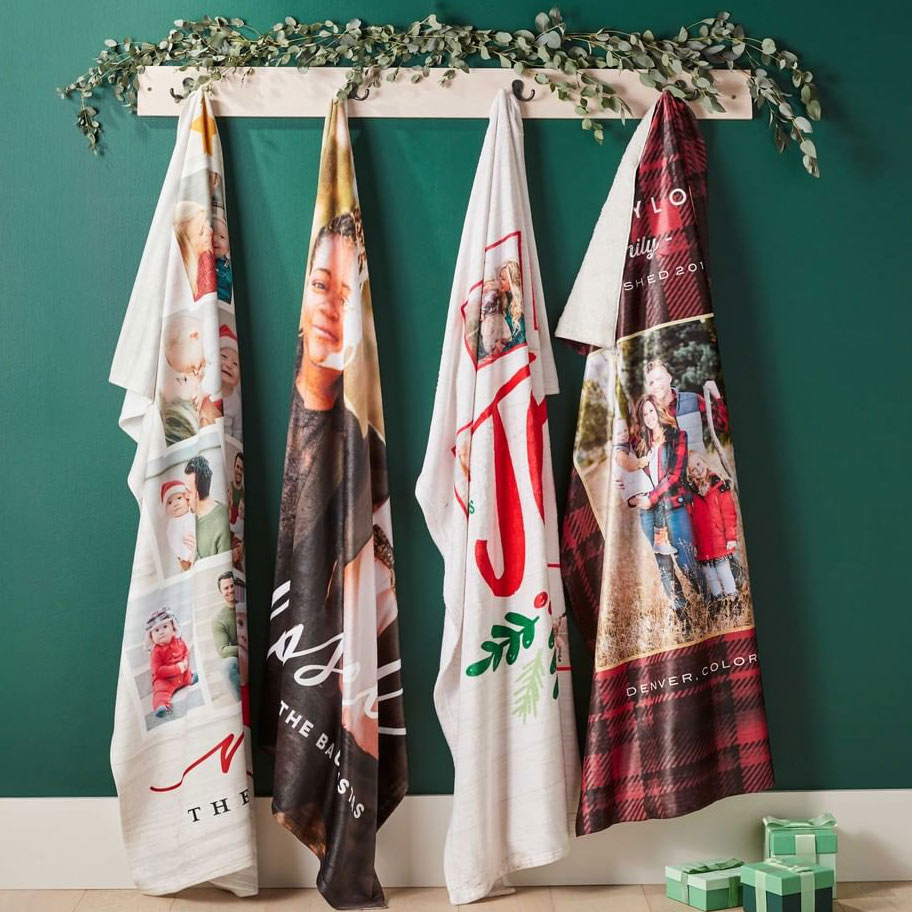 ---
• Fleece Blanket Material Options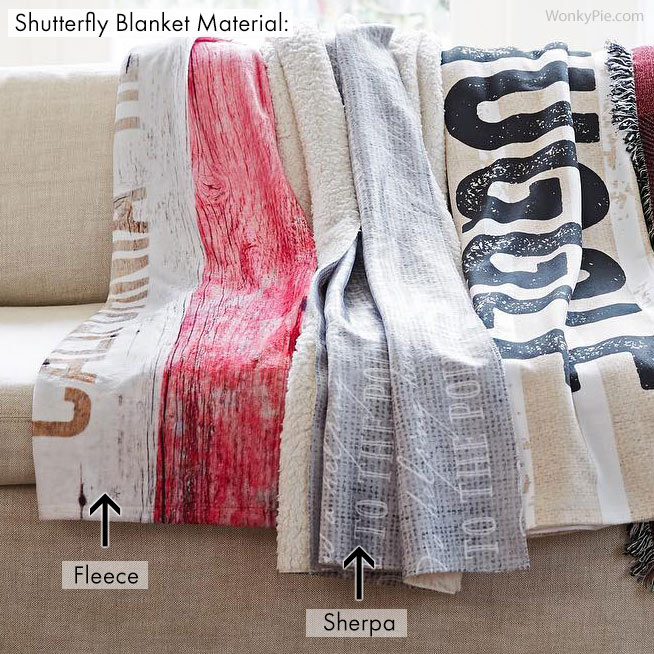 Your blanket material options are:
What's the difference between fleece and sherpa? As you can see, plush fleece is just a thicker, softer material, while sherpa has more of a nubby texture: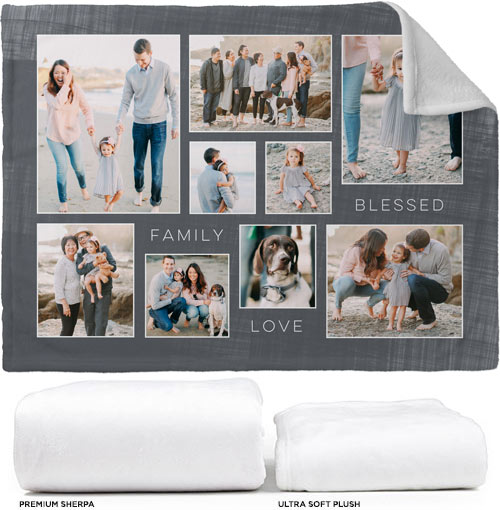 ---
Fleece Blanket Cost?
As you can imagine, the bigger and thicker the fleece blanket, the more it will cost. Here is the current pricing for custom fleece photo blankets at Shutterfly.com:
| | 30x40" | 50x60" | 60x80" |
| --- | --- | --- | --- |
| Fleece: | $59.98 | $69.98 | $79.98 |
| Plush Fleece: | $69.98 | $79.98 | $89.98 |
| Sherpa: | $89.98 | $99.98 | $109.98 |
Tip: Those prices might look expensive, but there's always a sale or coupon available to slash the full retail price of fleece blankets from Shutterfly. In fact, you can save up to 50% and get free shipping when you combine sale pricing and promo codes!
---
Best Coupon Code?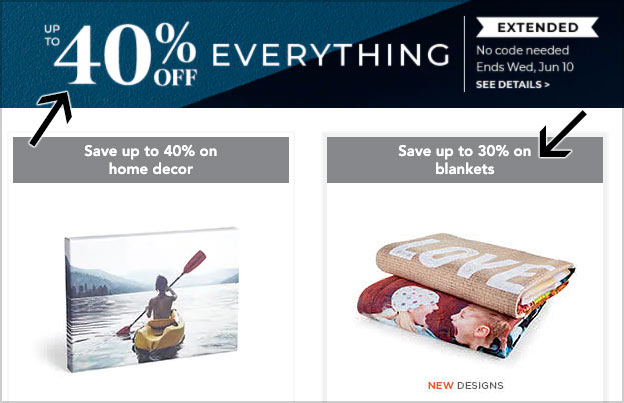 As we said, don't ever pay full-price for a fleece blanket from Shutterfly! Not saving at least 25%? If you aren't in a rush, you can also wait for a better sale. Here are the current Shutterfly sales and coupons in one place, including free shipping: shutterfly.com/special-offers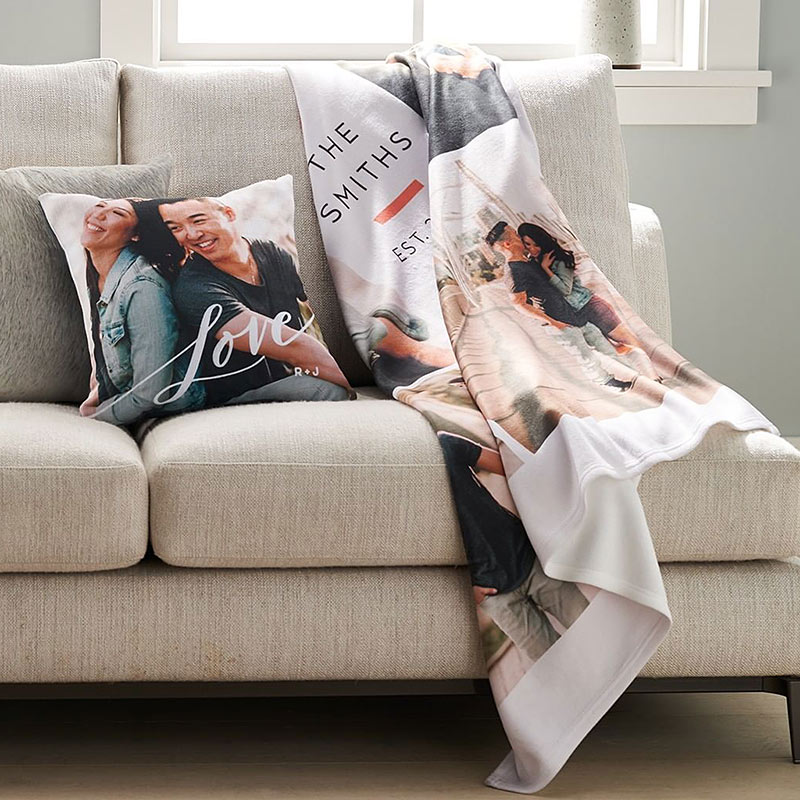 Why not add a matching pillow to your custom fleece blanket?
*Related: Easy Canvas Flash Sale: 93% Off!
---
Photos of Shutterfly Fleece Blankets from Reviews:
Here are some photos of Shutterfly fleece blankets from customer reviews: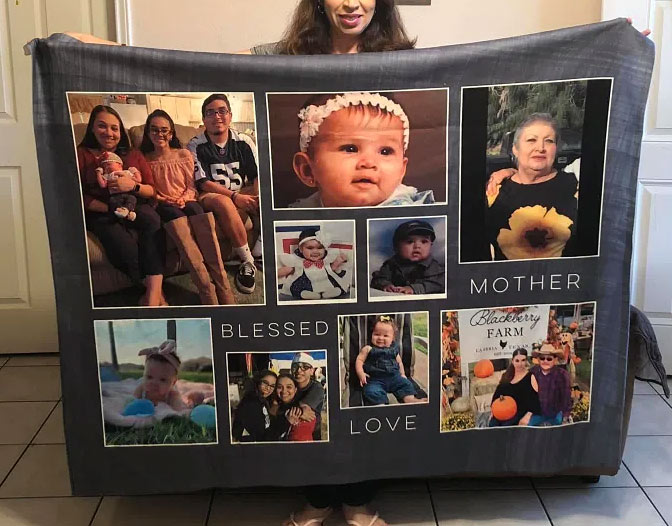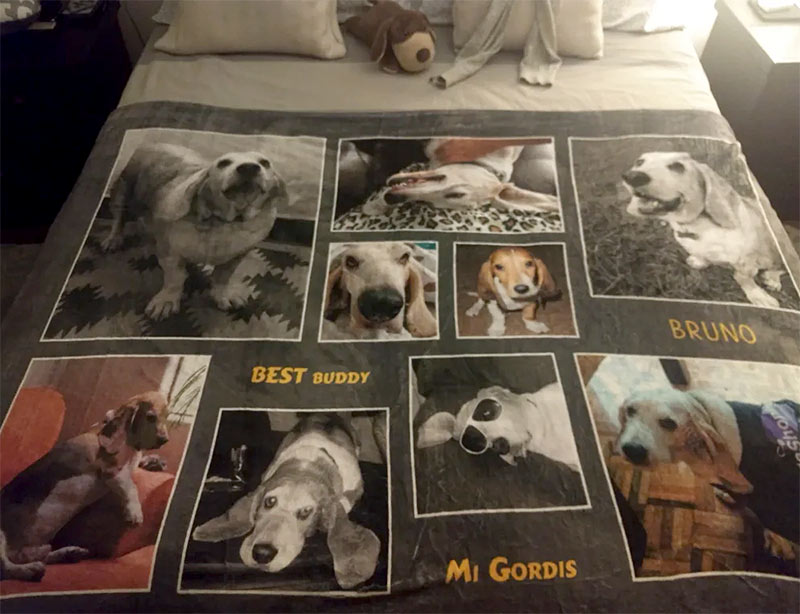 This fleece blanket photo is a bit blurry, but I included it so that you can get a sense of how these fleece blankets can be used!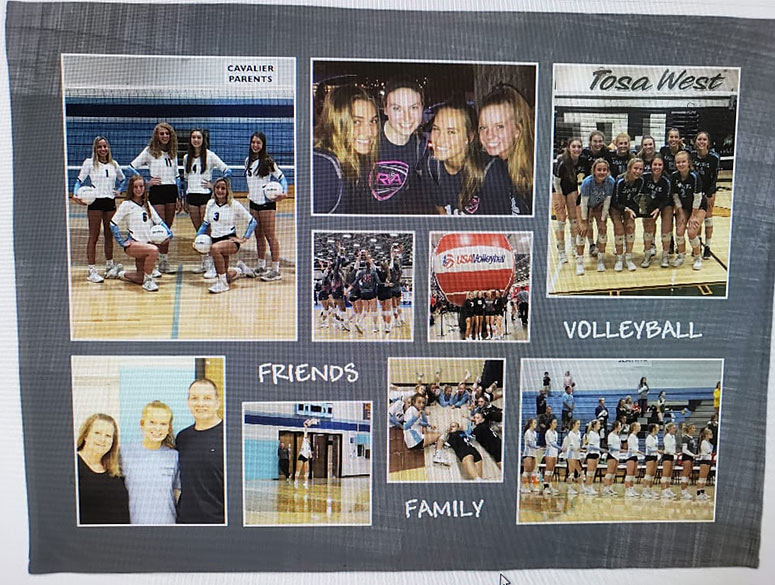 ---
FAQs:
How big are Shutterfly fleece blankets?
The 3 size options are: 30×40″, 50×60″, and 60×80″.
How much do they cost?
Shutterfly fleece blankets cost $60-110 before coupon code depending on size and material. (Plush or sherpa) View pricing
What's the best coupon code?
Don't ever pay full price, as there is always several coupons for up to a 50% discount and free shipping.
---
Conclusion
We love our fleece blanket from Shutterfly! The quality of printing and material is amazing, and after using a coupon for 40% off the price was very reasonable.
Click to check out all of their fleece blanket designs. We also have reviews and coupons for Vistaprint, Home Chef, Winc Wines, and Weight Watchers. Thanks for stopping by Wonky Pie!