Easy hummus recipes that are Weight Watchers Friendly – In the movie Forest Gump, Bubba famously said that "shrimp are the fruit of the sea" before rattling off dozens of possible recipes. Well, there are no fewer options for chickpeas, aka "garbanzo beans" (Maybe they changed their name at Ellis Island to sound less ethnic?) which of course, are crushed to make hummus.
If you are losing weight with Weight Watchers (coupons), then the points value will be important to consider, and a serving of hummus has a SmartPoints value of 2 unless noted.
Also, consider the PointsPlus value of the pita or pita chips that you are dipping. For example, one small pita bread has a PointsPlus value of 2, while a serving of Stacy's Pita Chips has a SmartPoints (and PointsPlus) value of 4. Fresh vegetables, like carrots, are a great alternative to pita. If you are trying to cut back on sodium, take note of levels in ingredients like the seasoning packets and soy sauce.
Here's today's best WW signup deal plus a few of my favorite easy hummus recipes that I'd recommend to anyone using Weight Watchers: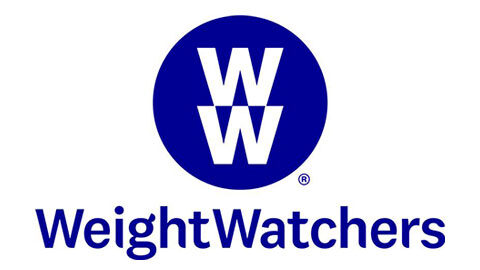 ---
1. Roasted Red Pepper Hummus Recipe – Weight Watchers

A simple recipe for roasted red pepper hummus from WeightWatchers.com.
If you're looking for the best roasted red peppers in a jar check out this article.
Ingredients:
2 (16 oz. each) cans of chickpeas
7 oz. roasted red peppers, (jar, packed in water) drained
3 cloves of fresh garlic (medium size)
1 Tbsp olive oil
6 Tbsp fresh lemon juice
1 tsp curry powder
1/2 tsp cumin (or less. a little goes a long way!)
1/2 tsp ground coriander
1 tsp salt
1/2 tsp freshly ground black pepper
Preparation:
Drain the chickpeas, but reserve 1/4 cup of the liquid from the can.
Put all of the ingredients, including the reserved liquid, into a food processor, and process until it's smooth. Personally, I like a little texture, so I do less than the two minutes recommended by Weight Watchers.
Cover and chill for at least three hours. (you can chill overnight for more even flavor) Serve with pita chips or fresh pita wedges.
Weight Watchers Points: 1 SmartPoints, 2 PointsPlus
*Related: WW Points List: The 99 Most-Tracked Foods
---
2. Mediterranean Hummus Recipe

Start with an envelope of Lipton Recipe Secrets Onion Soup from Unilever recipes for a delicious and easy popular hummus recipe that won't rack up Weight Watchers points!
Ingredients:
2 cans (16oz each) of chickpeas
1 envelope Lipton Recipe Secrets® Onion Soup mix
1/2 cup olive oil
1/4 cup fresh lemon juice
2 Tbsp fresh parsley leaves
1 Tbsp. sesame seeds, lightly toasted
Preparation:
Combine all ingredients in a food processor or blender until almost smooth. (Don't over-blend; a little texture is good!) Serve with pita chips or triangles of fresh pita bread.
Weight Watchers Points: 1 SmartPoints, 2 PointsPlus
---
3. Mexican Chipotle Hummus Recipe

This popular recipe starts with a packet of Knorr Vegetable recipe mix, (which adds no extra Weight Watchers Points) and consists of only 5 ingredients.)
Ingredients:
1 package of Knorr® Vegetable recipe mix
2 cans (16 oz. each) chick peas, drained and rinsed
2 Tbsp. lime juice (fresh is preferred)
1/2 tsp. ground chipotle chile pepper
2 Tbsp chopped fresh cilantro
Preparation:
Mix Vegetable recipe packet, chick peas, lime juice, and chipotle pepper in blender or food processor until almost smooth. Add chopped cilantro, and pulse once or twice to combine. Chill for 2 hours or more, and serve with your favorite pita or vegetables.
Weight Watchers Points: 1 Smart Points, 0 PointsPlus
---
4. Edamame Hummus Recipe from Weight Watchers

This hummus recipe has more ingredients than the others, so I might not recommend it if you're trying to throw something together quickly for a snack. Also, a little mirin, wasabi powder, and soy sauce go a long way, so try starting with less than the recommended amount and taste it before adding more.
Ingredients:
4 medium raw scallions, sliced thin
1 medium clove fresh garlic, quartered
3 cups edamame, shelled & cooked
1/4 cup low-sodium soy sauce
1/4 rice vinegar
1 oz. mirin or Japanese cooking wine (1-2 Tbsp)
1 Tbsp canned tahini
1 tsp wasabi powder
1 Tbsp toasted sesame oil
1/2 tsp sea salt
Preparation:
Put all ingredients into a food processor and pulse a few times. Scrape the sides of the bowl, and mix until almost smooth.
Scrape mixture into a bowl, cover, and refrigerate 3 hours or more. Each serving is about 1/4 cup, and the Hummus should be served close to room temperature for the best taste. If making this hummus for 4 people or less, you can cut the recipe in half.
Weight Watchers Points: 1 SmartPoints, 3 PointsPlus
---
About these WW Hummus Recipes
These are just a few of the most popular and easy hummus recipes that I've found online. Most of them utilize a small number of simple ingredients, or start with a packet of seasoning, making them a great quick option to make for a party. In most cases the number of Weight Watchers points is low, but remember that fresh veggies are a great alternative to pita chips.
If you're concerned about sodium, note that the packets of seasoning can be high in it. For example, the Knorr Vegetable Recipe Mix is high in sodium, with 650mg per serving!
Weight Watchers Online has thousands of searchable recipes like these, which can make losing weight exciting. If you are thinking of joining, we have new coupons for up to 30% off here.
Related: