Diet-to-Go creates restaurant-quality, dietitian-approved prepared meals in balanced portions and delivers them to your door. Besides their popular "Balance" menu they also offer special menus for diabetes, keto, and vegetarian.
What foods do you actually eat on the diet? Diet to Go uses a 5-week rotation of meals for each plan including lunches, dinners, and optional breakfasts. While Diet-to-Go initially sets meals for you, you can customize your menu at any time. Let's take a look at their menu to see what 3 sample weeks of their meals look like for each of their 5-day plans.
Diet to Go: Balance Menu | Diabetes Menu | Keto Menu | Vegetarian Menu | Nutrition
---
Diet-to-Go: Balance Menu
Diet to Go Balance menu is their most popular plan for weight loss and offers the most food variety. These heart-healthy meals are calorie-controlled and nutritionally balanced. Here's what several weeks of the Balance menu look like: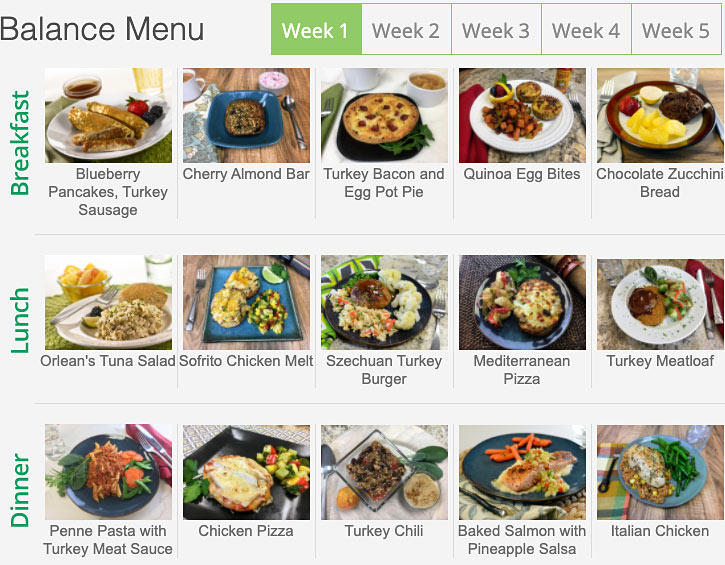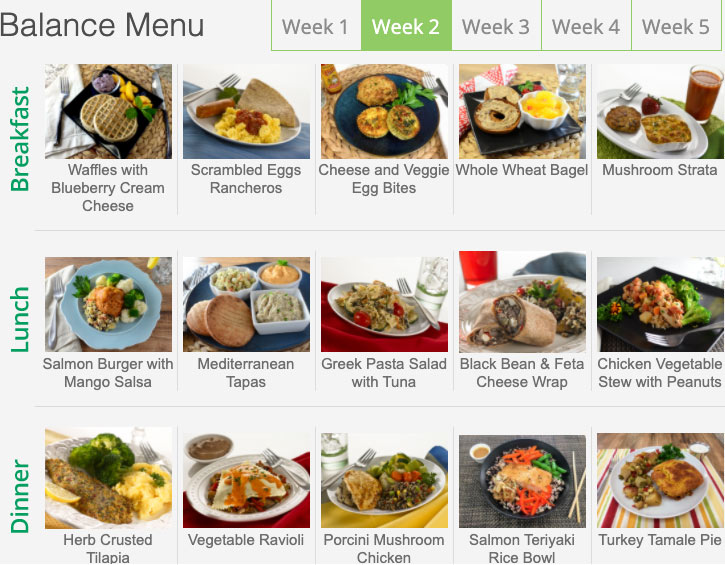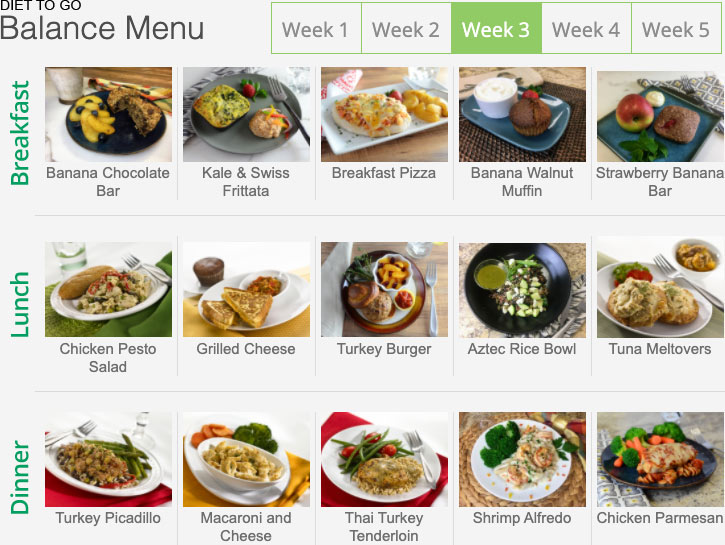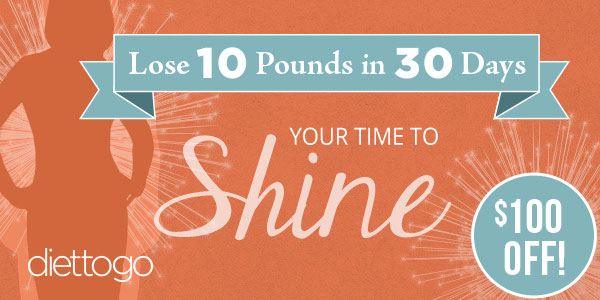 ---
Diet to Go: Diabetes Menu
Diet to Go has a diabetes-friendly menu of foods designed to control your blood sugar levels naturally. The Diabetes menu provides > 45g carbs per day plus 15g of protein per meal. Here is a sample menu for the Diet-to-Go Diabetes menu: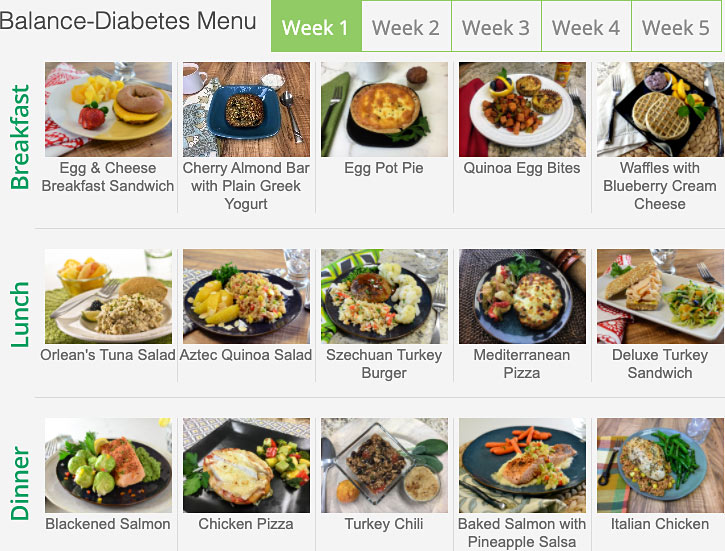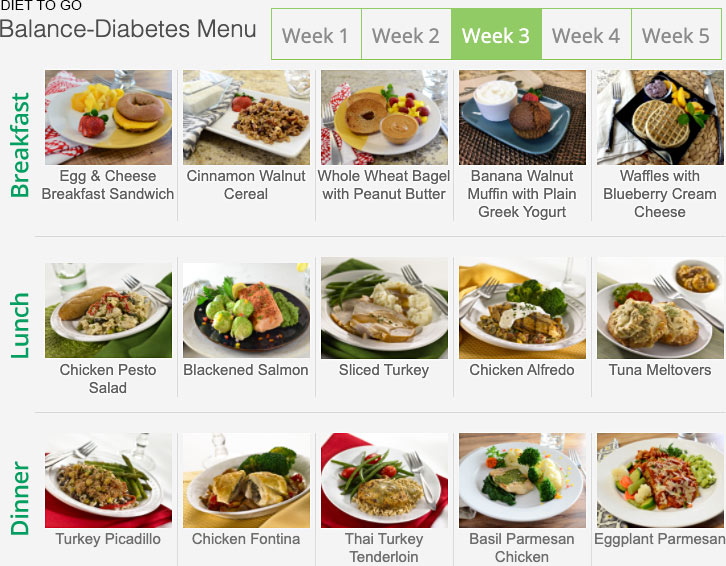 *Related: Noom Food List by Color
---
Diet-to-Go: Keto Menu
Diet to Go offers a Keto-Carb30 menu for those looking to lose weight with a carb-restrictive diet. This menu provides 30 net carbs and 1200 calories per day and is keto-friendly. Here's what you'll eat: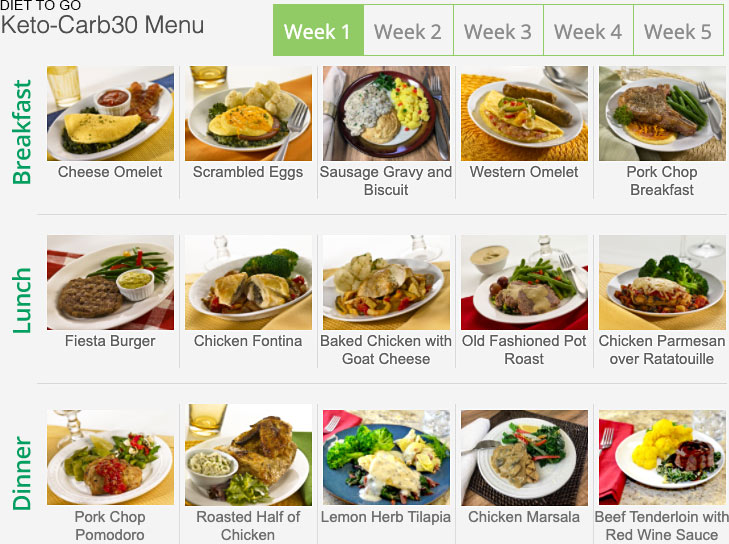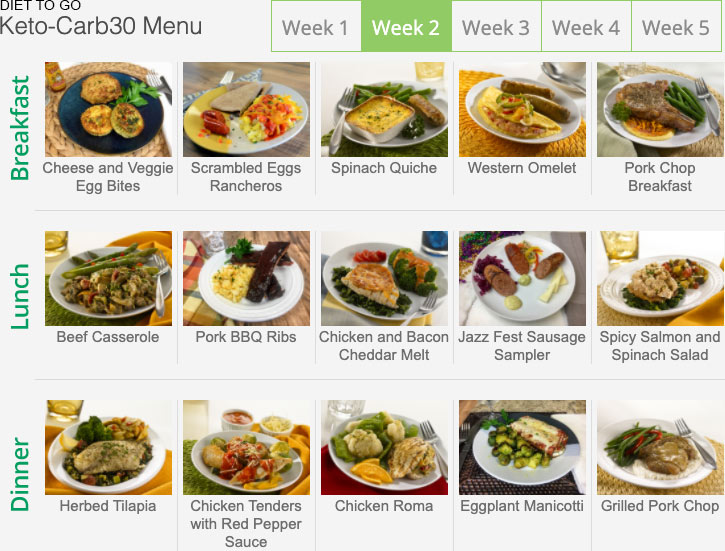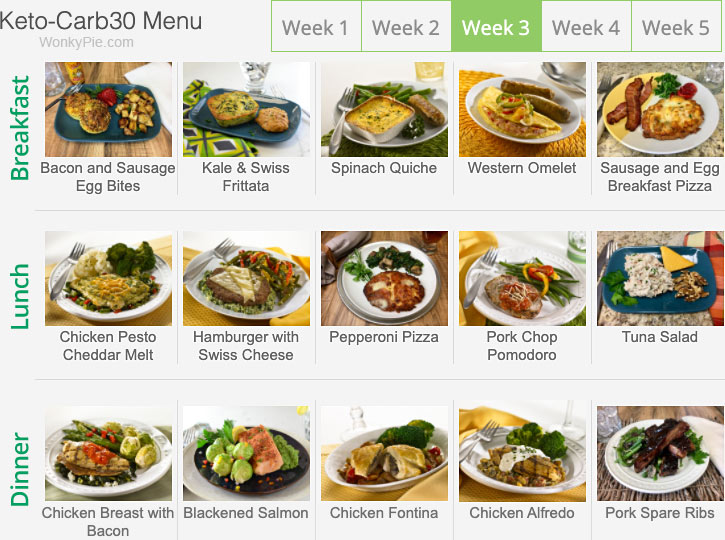 *View more of Diet to Go's menu here
---
Diet to Go: Vegetarian Menu
Diet to Go's vegetarian menu is for those who are looking to lose weight with a vegetarian, plant-based diet. Here is a sample vegetarian menu: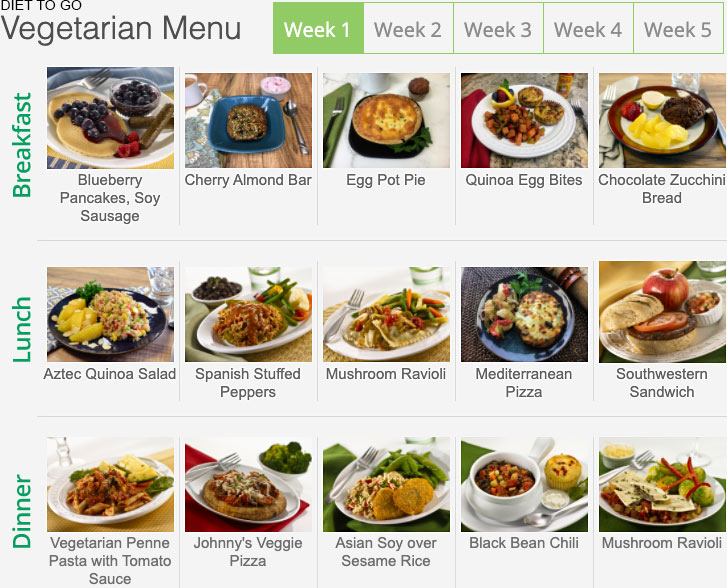 *Related: WW Food Points List: 99 Most-Tracked Foods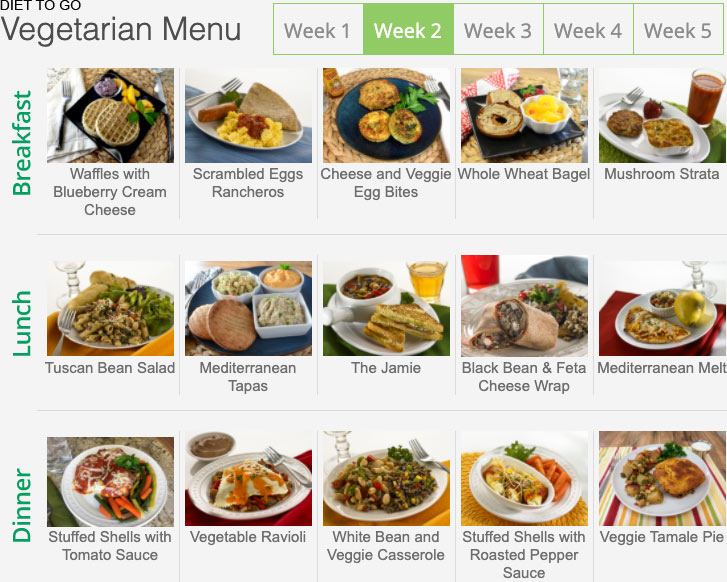 *View more of Diet to Go's menu here
---
Nutritional Info for Every Meal
You can view 5 weeks of meals on Diet-to-Go's view menu page. You can also see what you've eaten in previous weeks.
Want to see nutrition info for any meal? To see a meal description or Nutrition Facts, just go to the menu section of your Meal Tracker.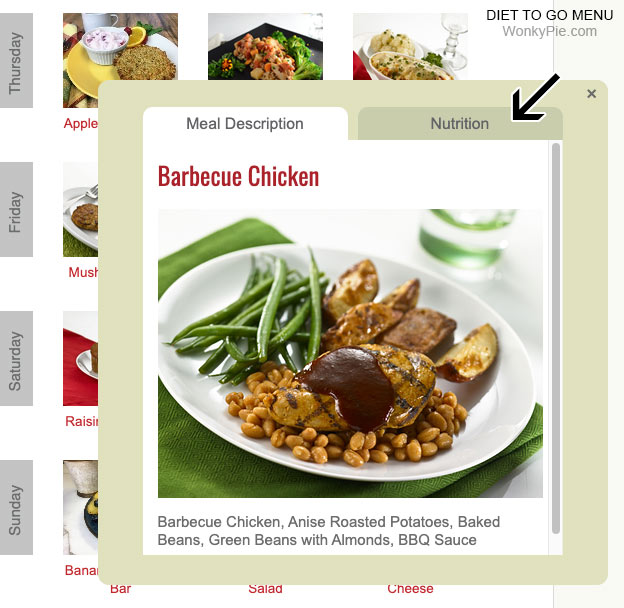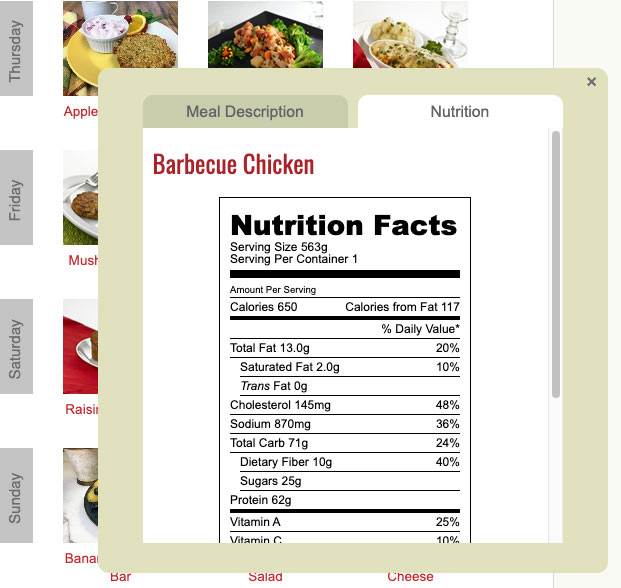 Diet-to-Go meals are low in fat, calories, cholesterol, and sodium, and are nutritionally based on 50% carbs, 25% protein, and 25% fat. Each meal comes in two portion sizes of either 1200 or 1600 calories per day.
Thinking of signing up? You can read more about the cost here, or check out the exclusive offer below: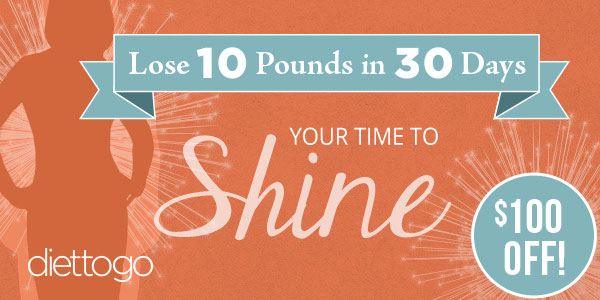 Thanks for stopping by Wonky Pie!